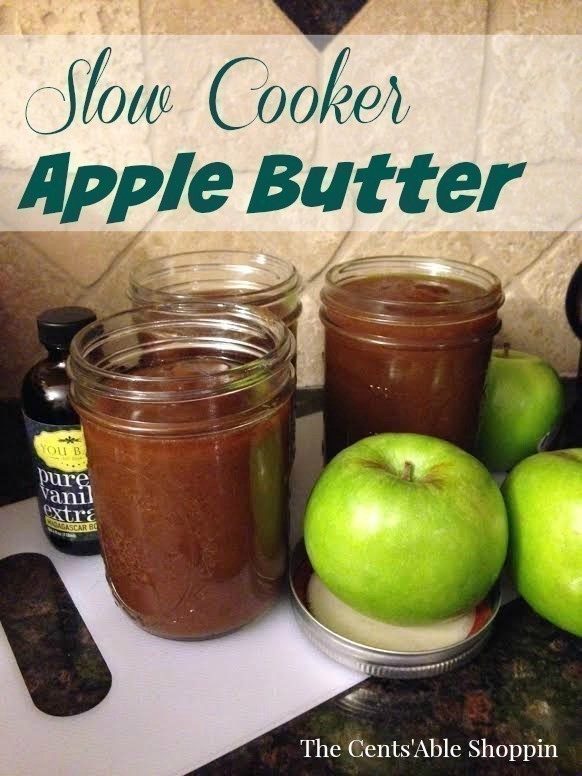 I'm a huge fan of Fall……. it's my favorite time of the year. Even more, I'm addicted to apples, and when I can find them on sale at the grocery store I'll buy loads and loads of them at a time.
Just this week I picked up over 12 pounds of apples – I almost think I should have an apple tree at my house.
So when I saw apples on sale this week and I typed them in the Weekly Price List I knew for sure that I was going to make LOTS of apple pie!
Last week we spent the weekend at Schnepf Farms – I love fall festivals, but one thing I always tend to notice is the abundance of homemade salsas and butters. I love those homemade items but I could never imagine shelling out $8 – $10 for a jar of apple butter.. especially when apples are so inexpensive.. for something you can literally do yourself in the crock pot.
Drag out your slow cooker and peel up some apples so you can make this over the weekend too – just a fair warning though: your house will smell amazing…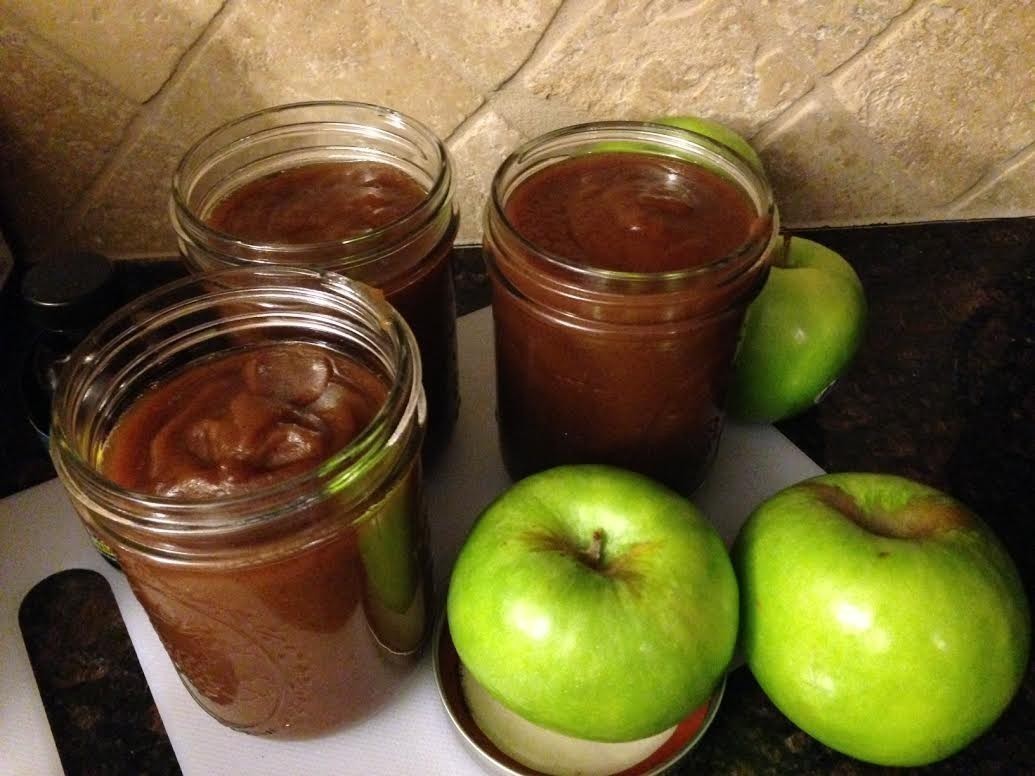 Slow Cooker Apple Butter
2014-10-18 16:01:44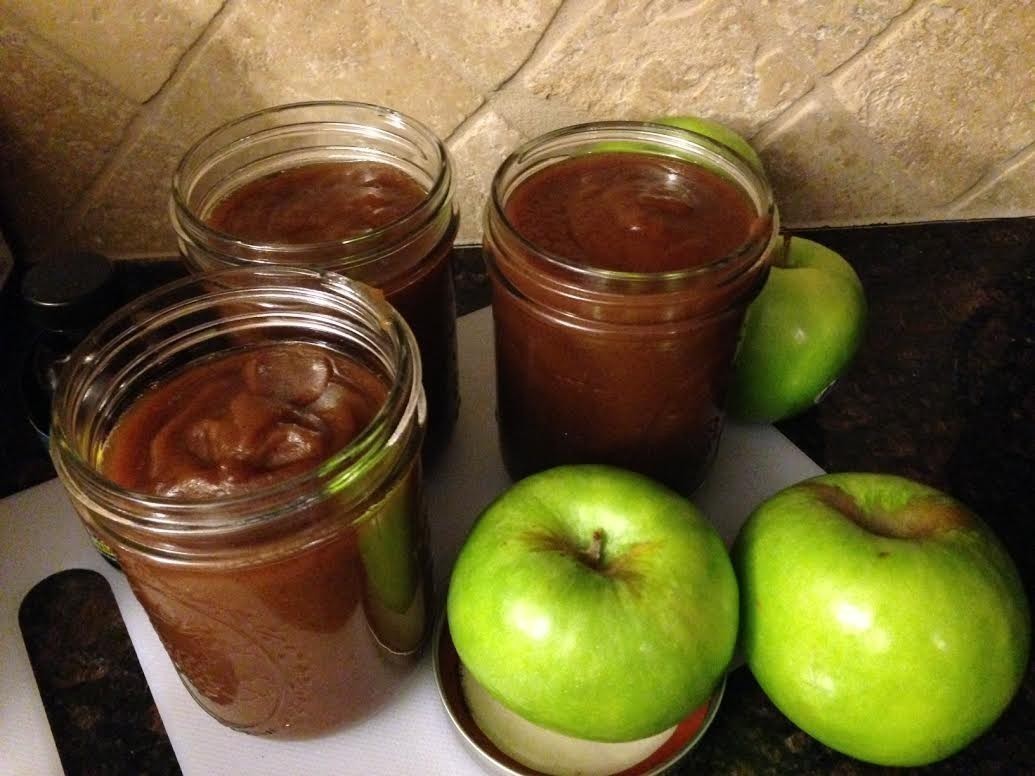 Ingredients
7 pounds of Apples - Peeled, Sliced and Cored
1 C. Sugar
1 C. Light Brown Sugar
1 tsp Cinnamon
1/2 tsp Nutmeg
1/4 tsp Cloves
1 Tbsp Pure Vanilla Extract
Instructions
Peel, Core & Slice all those apples - it may take awhile unless you have a peeler.
Put them all in the slow cooker.
Combine the Sugar, and Spices - mix well, pour over the top of the apples in the slow cooker & mix well.
Cook on LOW for 10 hours, stir occasionally until it gets thick - it'll turn dark brown.
At the 10 hour mark, uncover & stir in the vanilla extract.
Let cook another 2 hours on Low.
Then after 12 hours take your immersion blender & puree until it's smooth.
Put into jars, cover & refrigerate (up to 2 weeks).
Notes
I used Granny Smith & Honey Crisp Apples - you can use any combination as you wish.
Adapted from My Baking Addiction
Adapted from My Baking Addiction
The CentsAble Shoppin https://www.thecentsableshoppin.com/