Praying Hands to Slot Rock Trail in Apache Junction is a really 4.30 mile loop in the Superstition Mountains that is moderately challenging, yet provides the best views of the desert and accompanying mountains!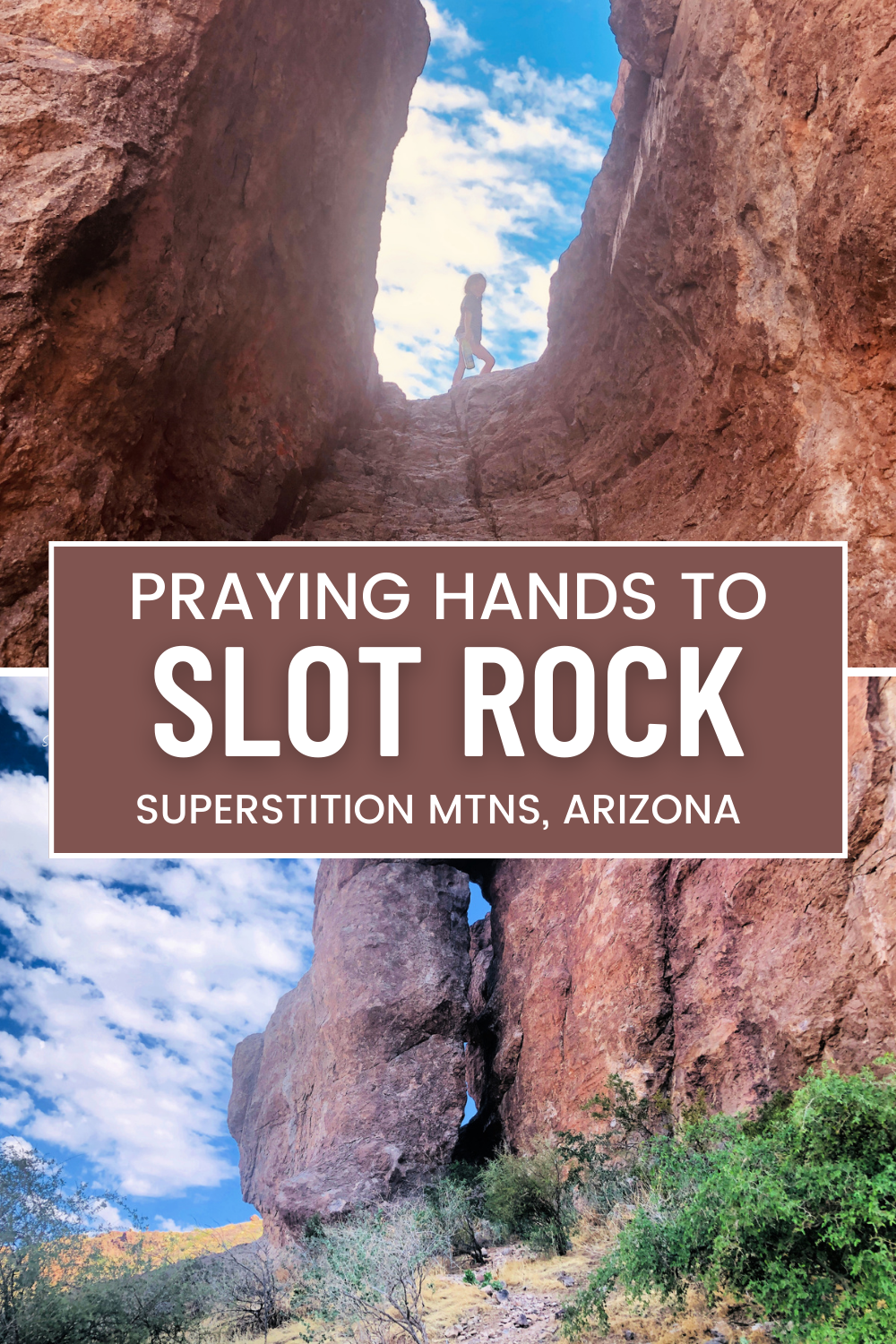 Praying Hands to Slot Rock Trail in Apache Junction is a really unique, fun hike that's also moderately challenging.
The hike transverses the Superstition Mountains in a loop that is 4.29 miles. It is, by far, one of my favorite ways to see the Superstition Mountains with a trail that's also very family friendly!
The trail combines a blend of desert and mountain terrain and can be hiked clockwise or, counter clockwise. The trail starts at the second parking area, on First Water Road. From there, you walk through the gate opening and up the embankment.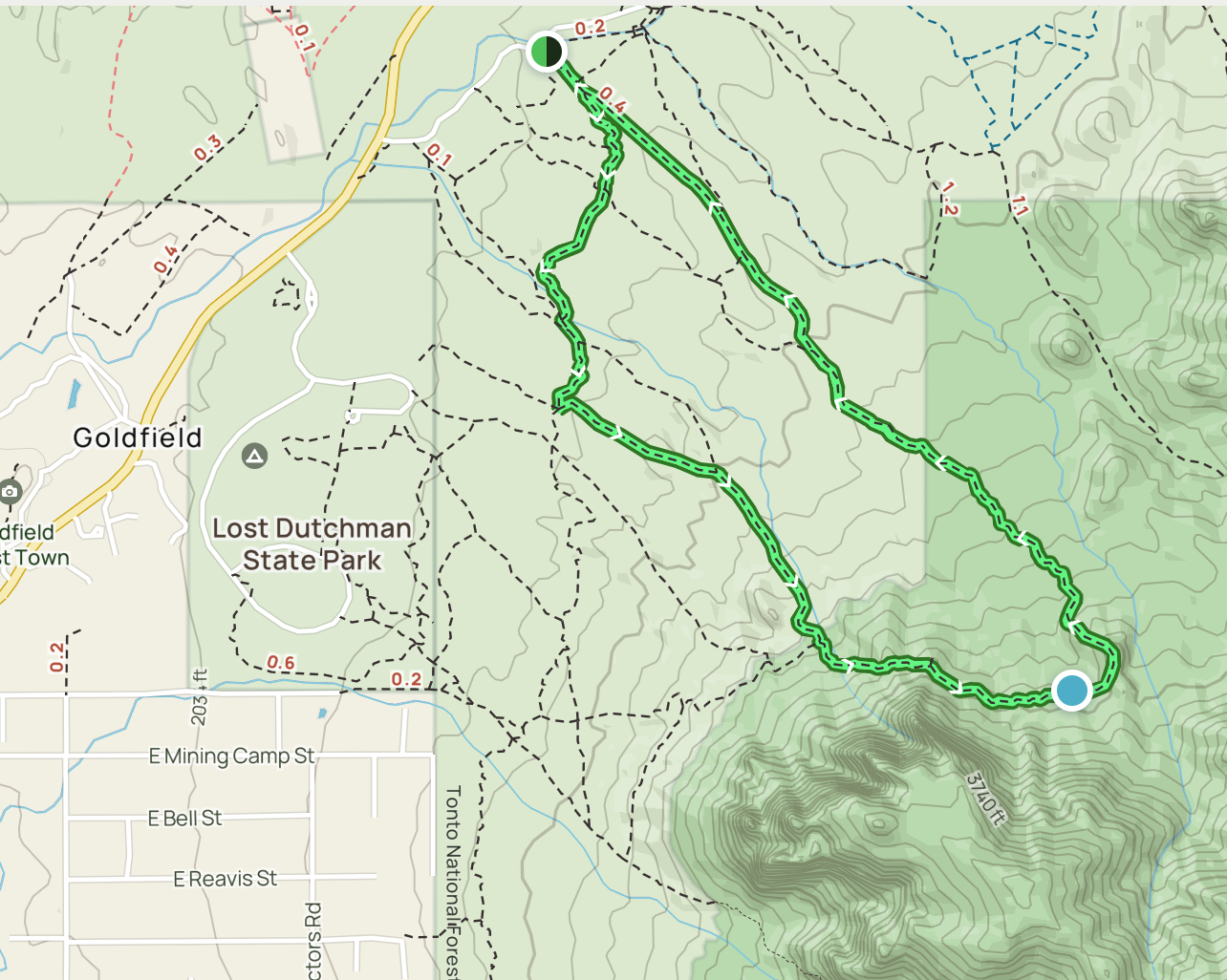 You have the choice of going clockwise, where you will start with a steady incline that leads to the Praying Hands Rock formation, and then also to Slot Rock, a narrow canyon with vertical rock walls.
Or, you can walk up the embankment and take the trail counter clockwise – which will guide you on a flat trail that meets up with Jacob's Crosscut Trail and a portion of Treasure Loop Trail.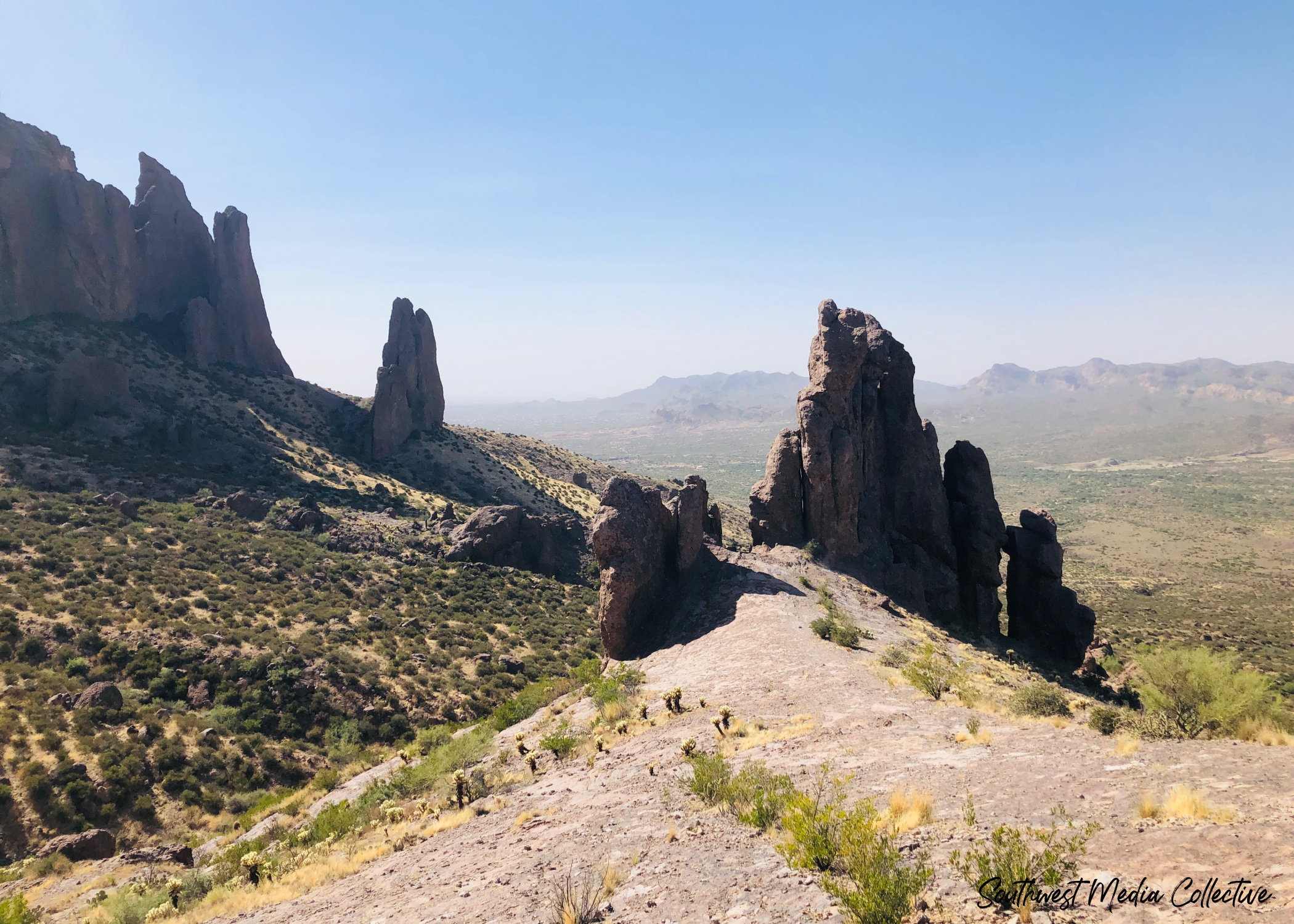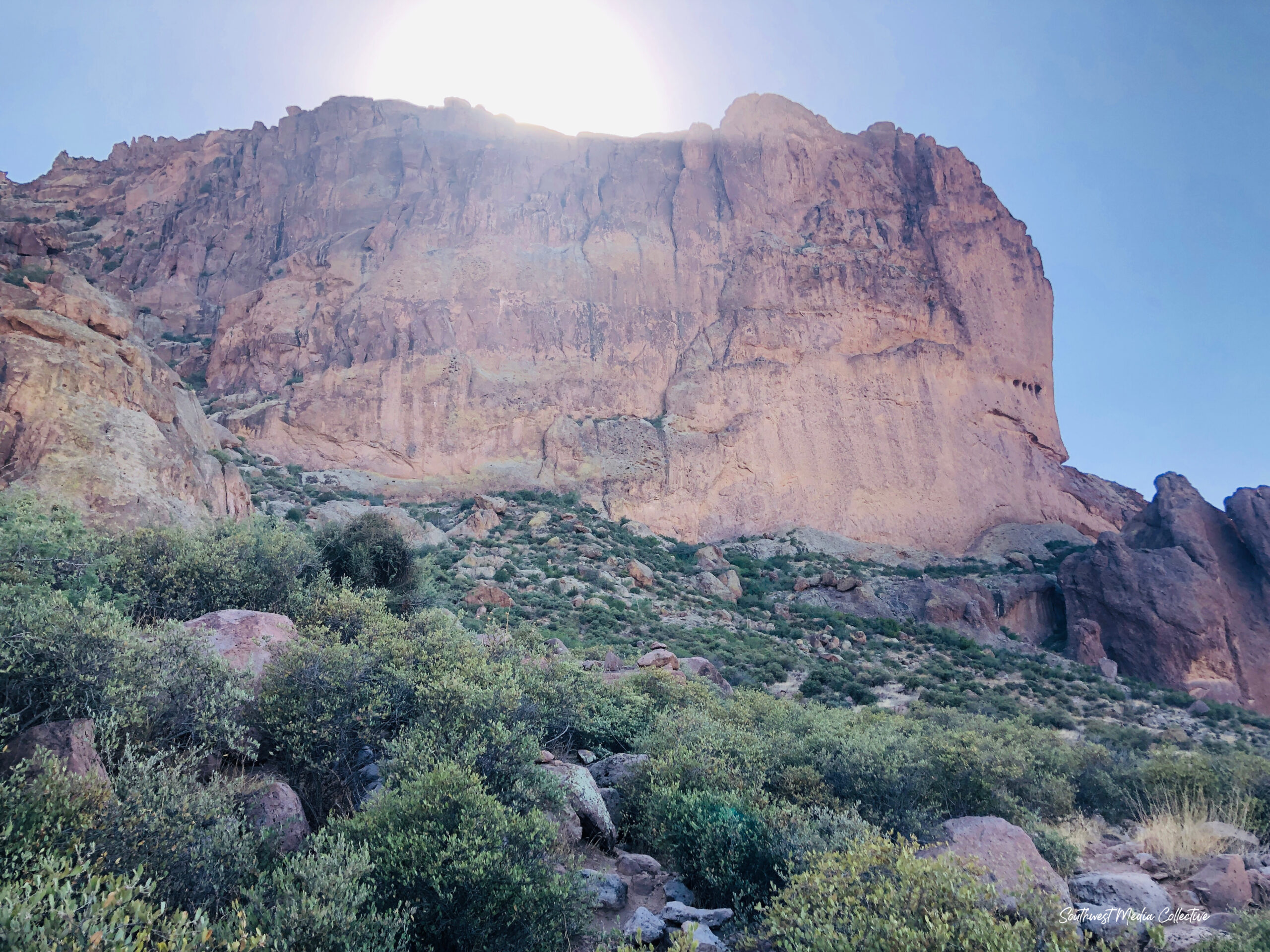 Going clockwise, the trail begins with a steady incline – where eventually it breaks to the left, through a rickety fence, and requires some transversing over boulders and large rocks on what (I believe is) a very narrow path. The trail offers some of the most gorgeous panoramic views of the Superstition Mountains and the desert landscape.
Wear sturdy hiking boots – the trail has a significant amount of loose rocks, and a very steep climb just prior to the Praying Hands landmark
If you are taking your pet, be aware that there are a high number of cholla jumping cactus on the trail that can dig into their paws (especially if you are going clockwise!)
Bring plenty of water, during the hotter months. If you are traveling this trail in the daytime hours, there isn't any shade available.
Wildlife sights are highly possible – be careful of rattlesnakes in the late spring/summer months. Going at dawn or dusk will allow you to see deer and other wildlife.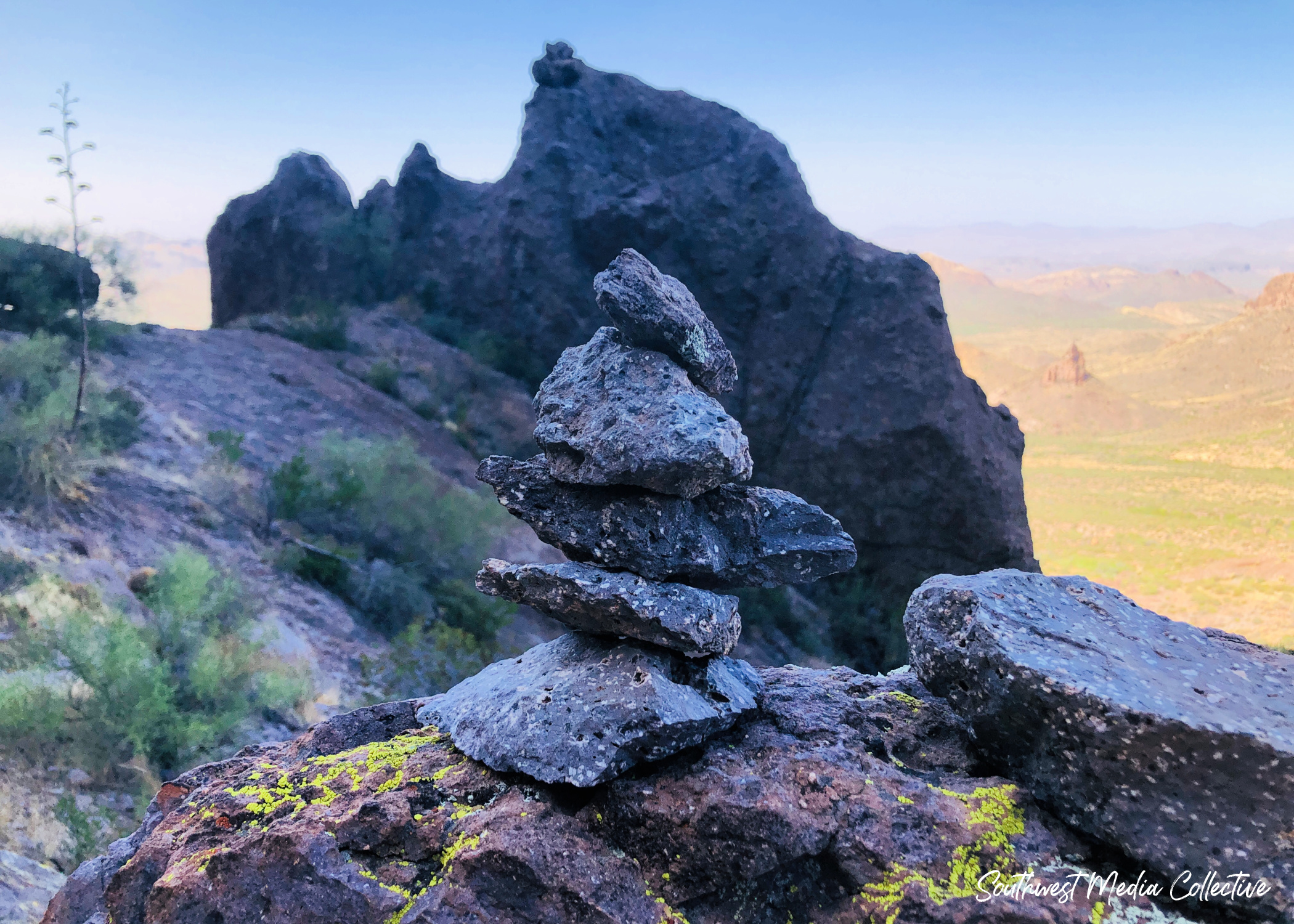 More things to consider:
Parking is free at the second parking area on First Water. In the cooler, winter months, parking fills up rather quickly – there is only room for around 10-11 vehicles. Also, the road can be rough if you have a smaller car.
Consider downloading the map on AllTrails. If you are making the hike for the first time, it's very easy to get off trail. Also, if you are going counter-clockwise, the trail coming down from Praying Hands/Slot Rock can be difficult to navigate.
You can use the free version of AllTrails to navigate the trails but AllTrails is best with AllTrails+. Only with AllTrails+ can you get access to offline, downloadable maps so your maps will work well even when you're out of cell signal. Sign up for the free trial and test it out for a week – they will often times run sales for 50% OFF one year, too!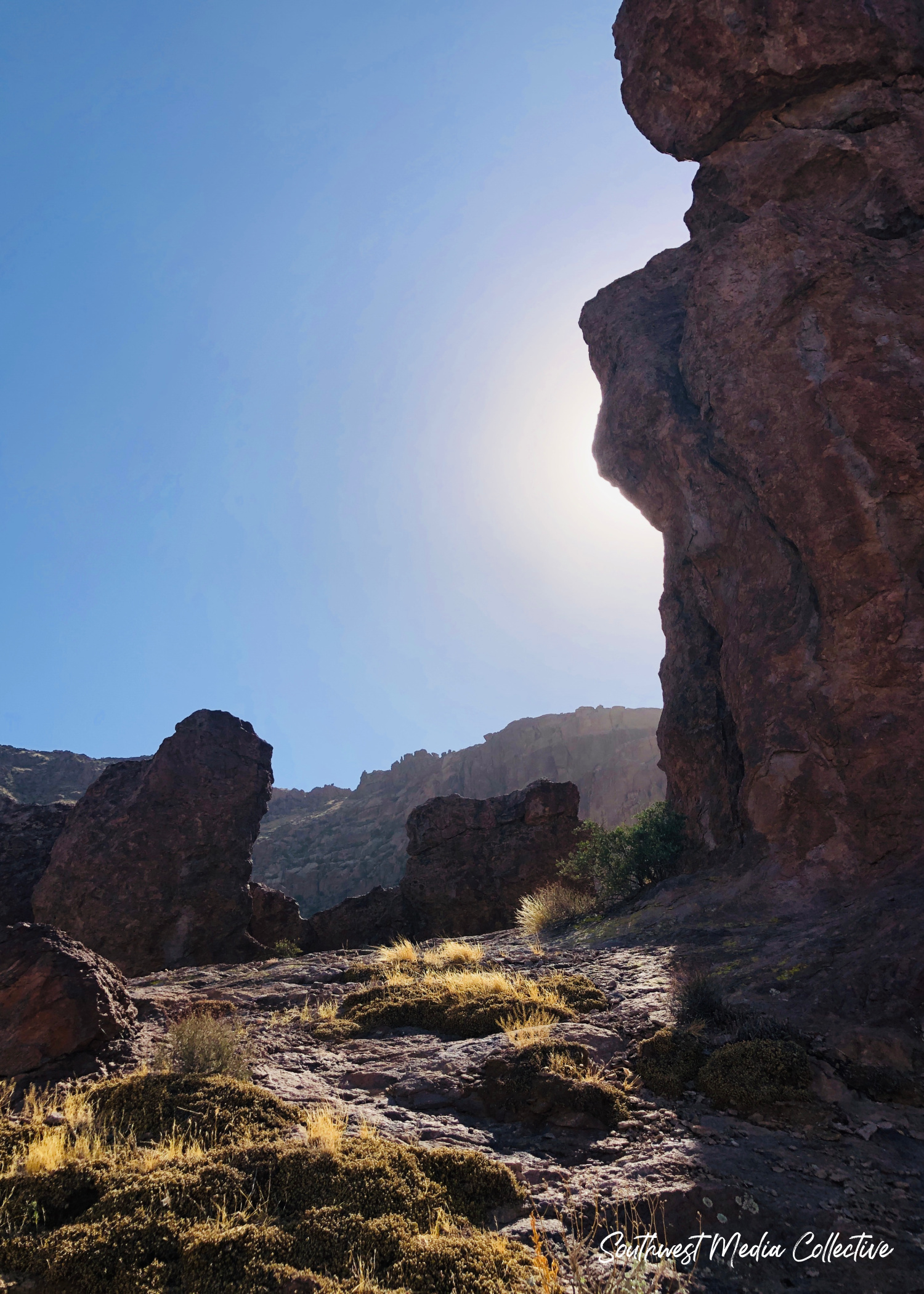 Looking for more hiking options?