The Lava River Cave is just 30 minutes away from Flagstaff, Arizona. The cave itself was formed 700,000 years ago – at that time, molten lava erupted out of nearby Harts Prairie. The cave was founded in 1915 by lumbermen in the area.
Now, it is a really unique and fun hike and the perfect place to escape the summer heat!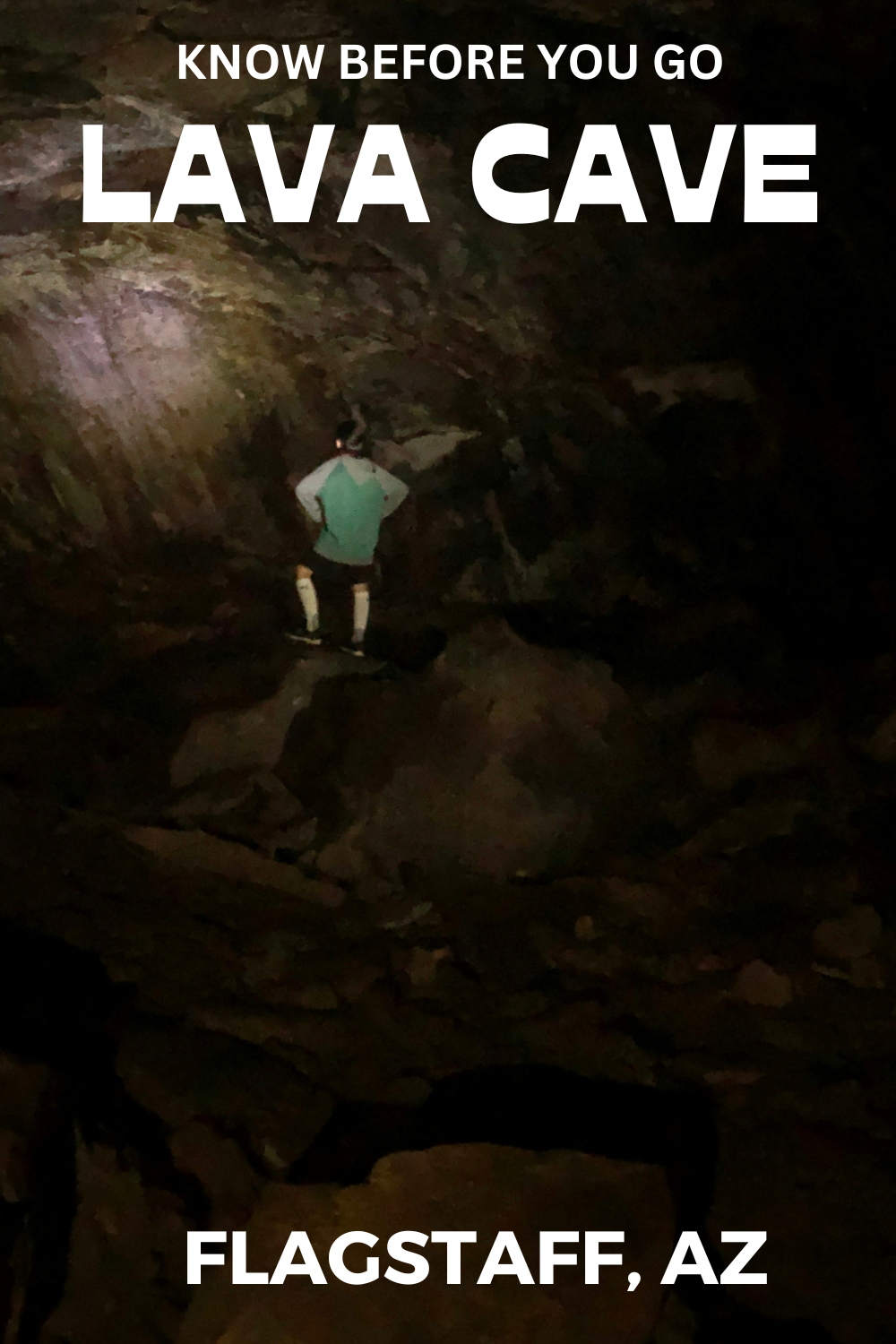 The cave formed when molten lava erupted from a lava vent near Hart Prairie. The top, bottom and side of the cave solidified while lava continued to flow – which essentially gave the cave it's current day shape.
The cave is 3/4 of a mile under the ground and ranges in height as low as 2-3 ft as high as 30 feet.
It's a great place to escape the Phoenix heat and do something fun with the kids!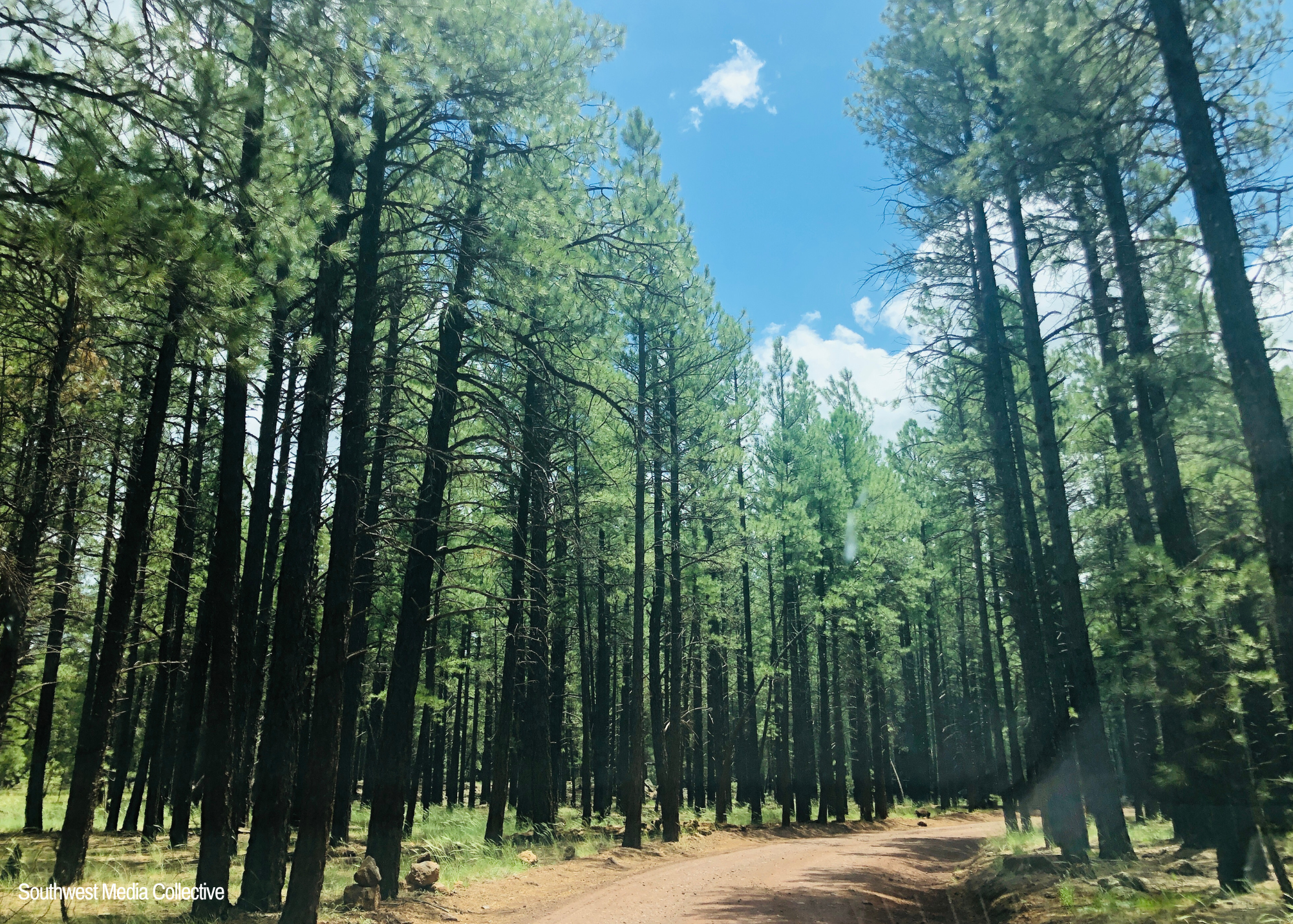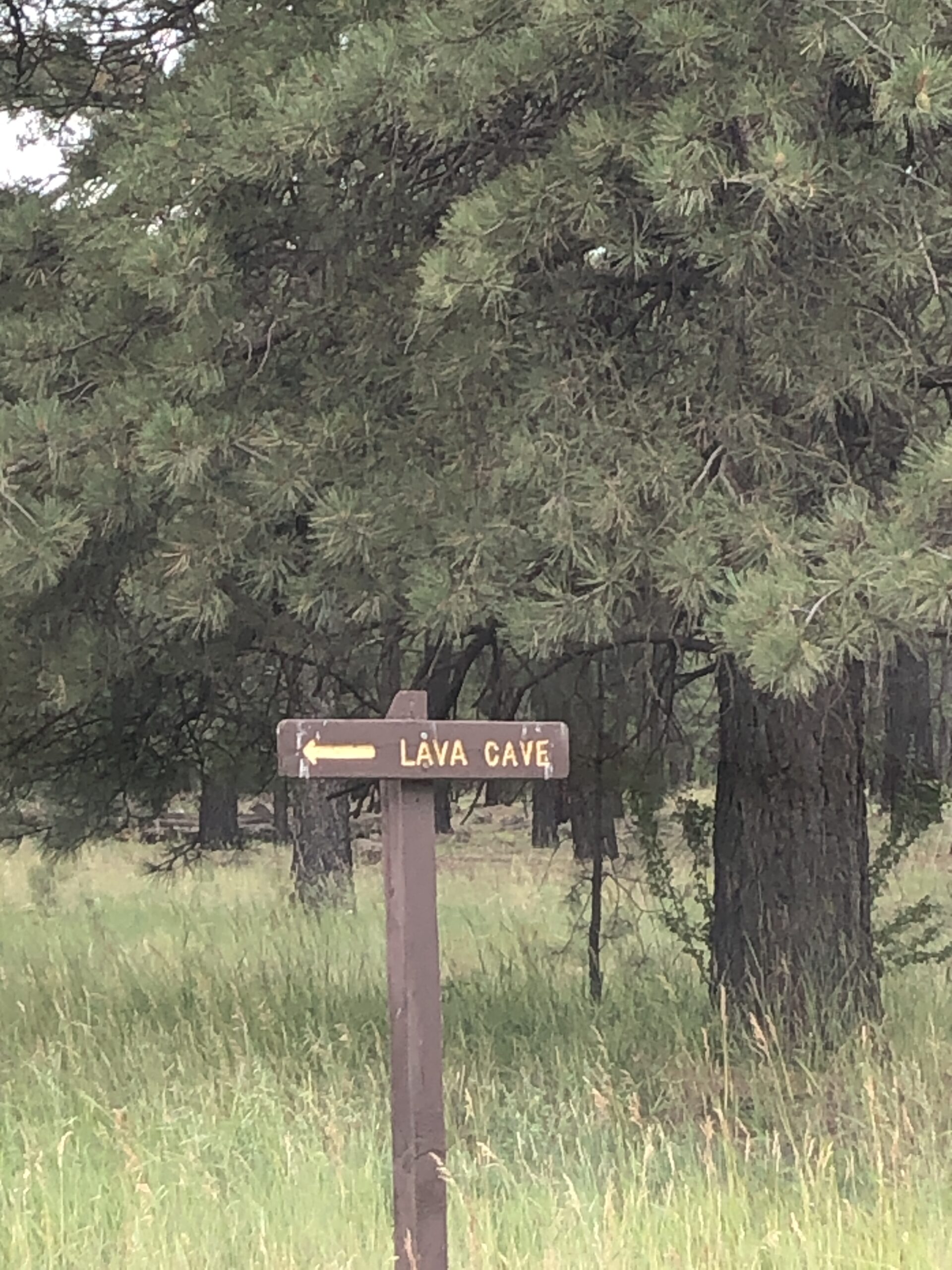 Does it Cost Money?
The Lava Tubes in Flagstaff are free – the trail is a short .3 miles to the cave entrance – which will be a pile of rocks on the ground that you'll climb down to enter.
Once in the cave, the tube goes back just around 3/4 of a mile. It's really just a long tunnel – so there is no worry of getting lost. However, I would recommend bringing a headlamp (1 per person!) with at least 2 other sources of light – the cave is COMPLETELY dark with no artificial light.
If your light source goes out, you truly will be in the dark as there is no way to see even immediately in front of you.
The ceilings in the cave are also very low – so watch your head!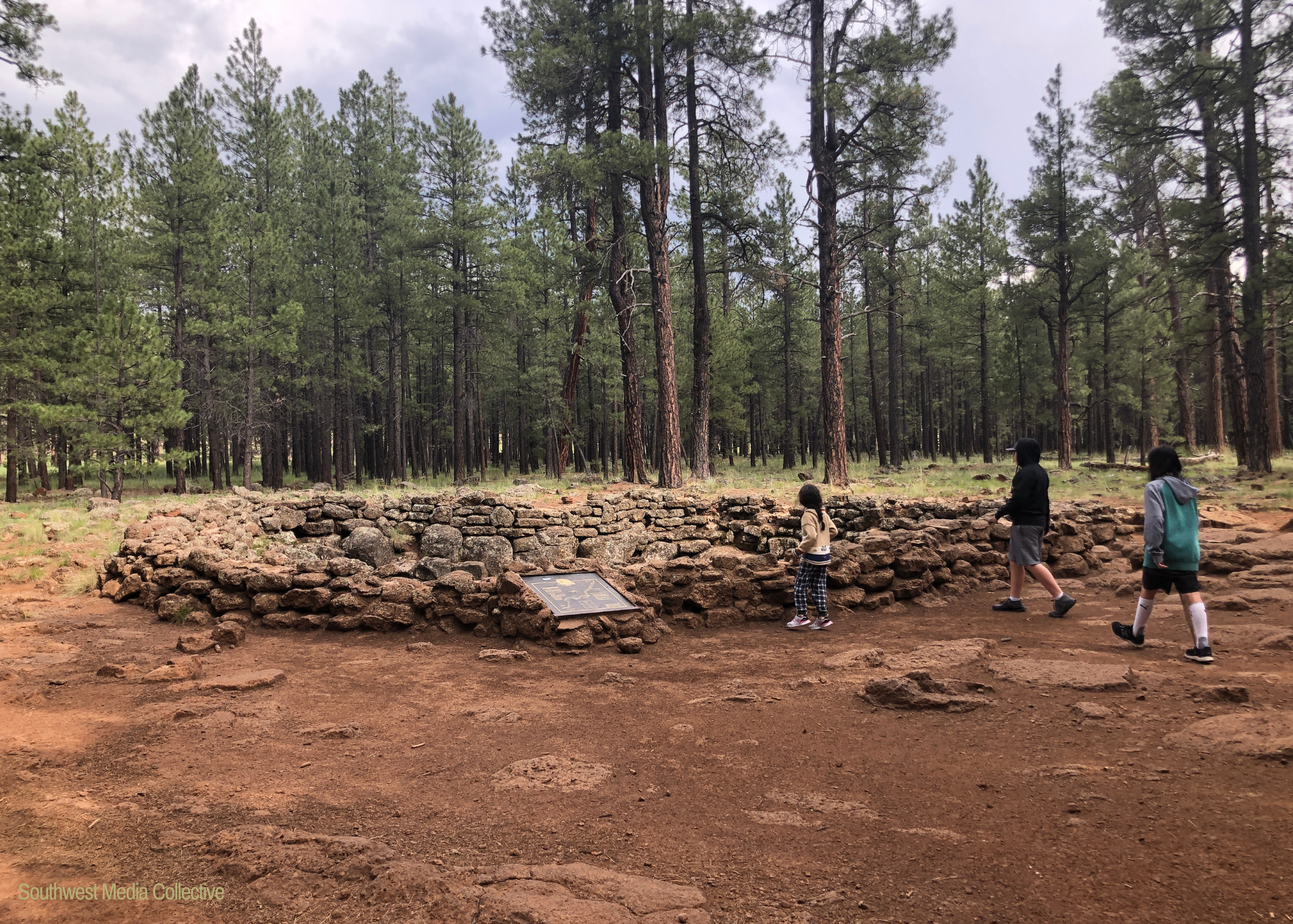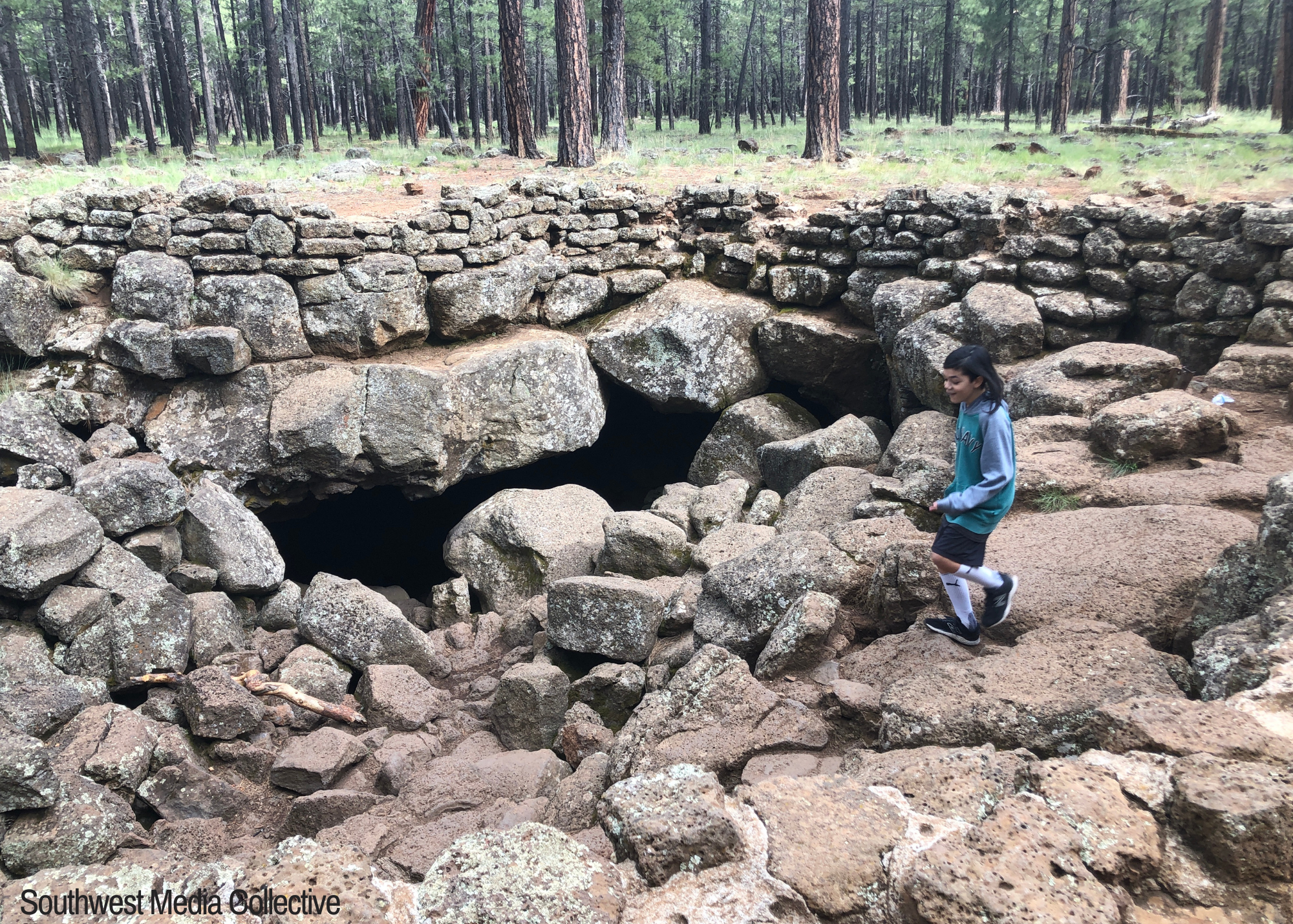 Know Before You Go
Make sure to bring at least 3 sources of light per person (a cell phone light is not bright enough), sturdy shoes, warm clothing, even in warm weather.
There are no entrance fees for the cave, it's open to the public year round.
Also note: Although the cave is open year round, FR 245 and/or FR 171 may be closed in the winter due to snow and challenges on the forest roads. In that case, you will need to hike, ski or snowshoe to the cave.
Location: 14 miles north of Flagstaff on paved highways and gravel forest roads. You can take 1-40 West to Los Angeles, then exit 185 to Belmont and TransWestern Road (use your iPhone Maps to look up "Lava Cave Flagstaff" and it will give you specific directions). Or, you can take 1-17 to Flagstaff, then drive 9 miles north of Flag on US 180, turn left on FR 245. Go 3 more miles to FR 171 and turn left. About a mile later there will be a small sign and turn off for the Lava Cave. Once you park, just walk past the bathrooms and the cave will be .3 miles ahead. Your iPhone maps will also take you directly to the location too.
Bathrooms: There are 2 bathrooms on site – they are both in the same building, there is no running water
Bring hiking shoes or sturdy boots, wear a backpack or hiking bag. Tennis shoes are ok though you're more likely to slip in the cave as they lack the traction.
Bring a sweatshirt or jacket as the cave is a cool 35-40 degrees year round.
Recommendation:
Stop at Walmart and pick up a few headlamps prior to going to the cave. We picked up a headlamp for each person for just $4 – Harbor Freight often times has great deals, or you can pick up a
4pk of headlamps on Amazon
for even less.
Time recommended: at least 2 hours for this out and back hike that's 3/4 of a mile each direction.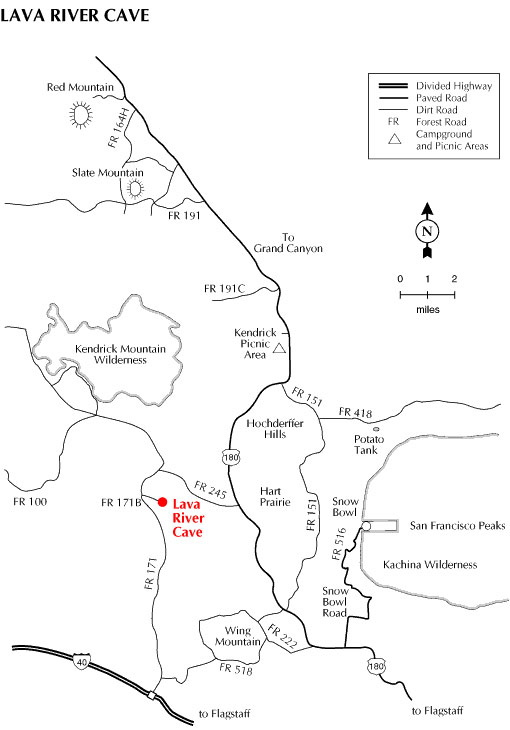 Here are some visuals of what you can expect at the cave: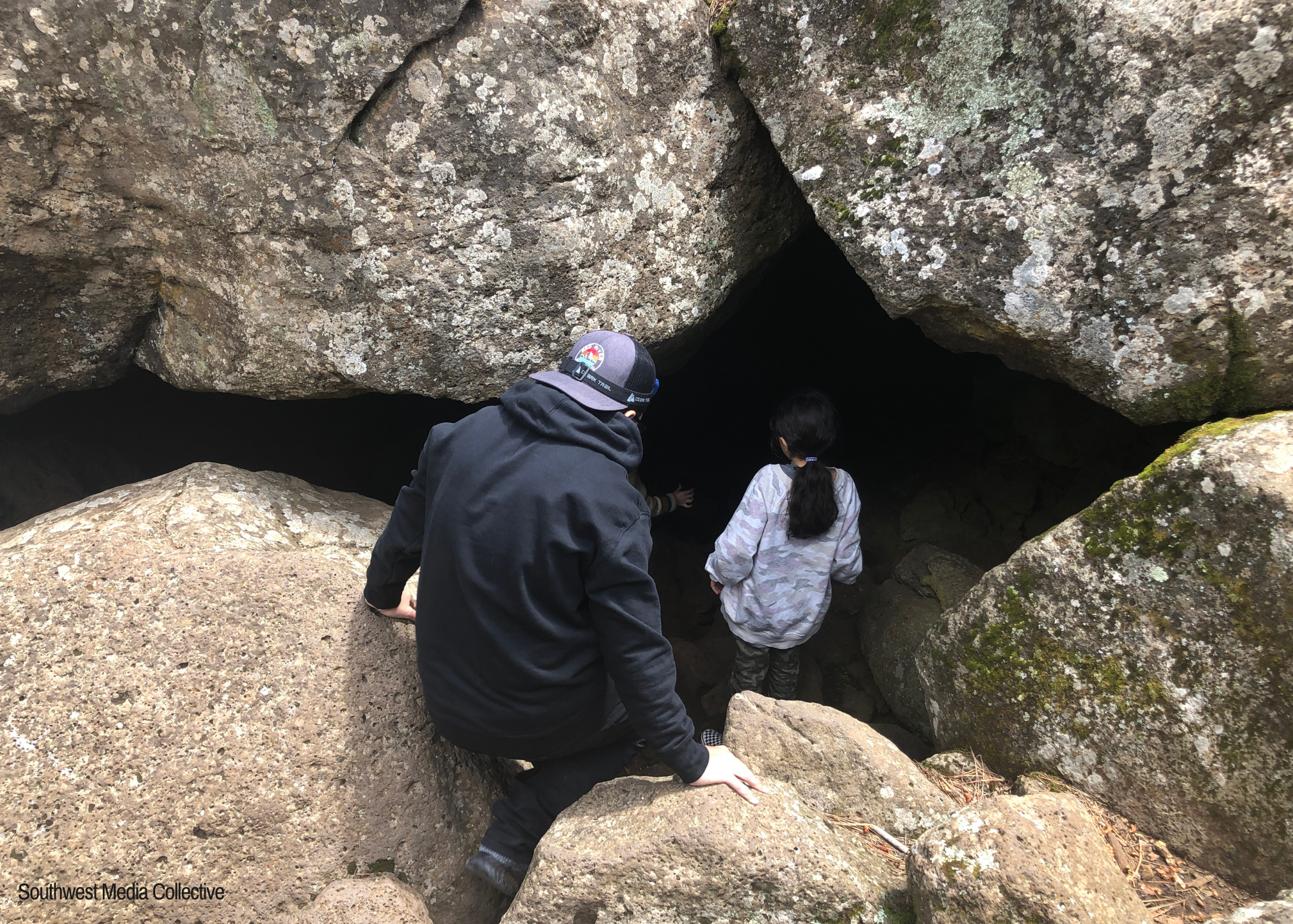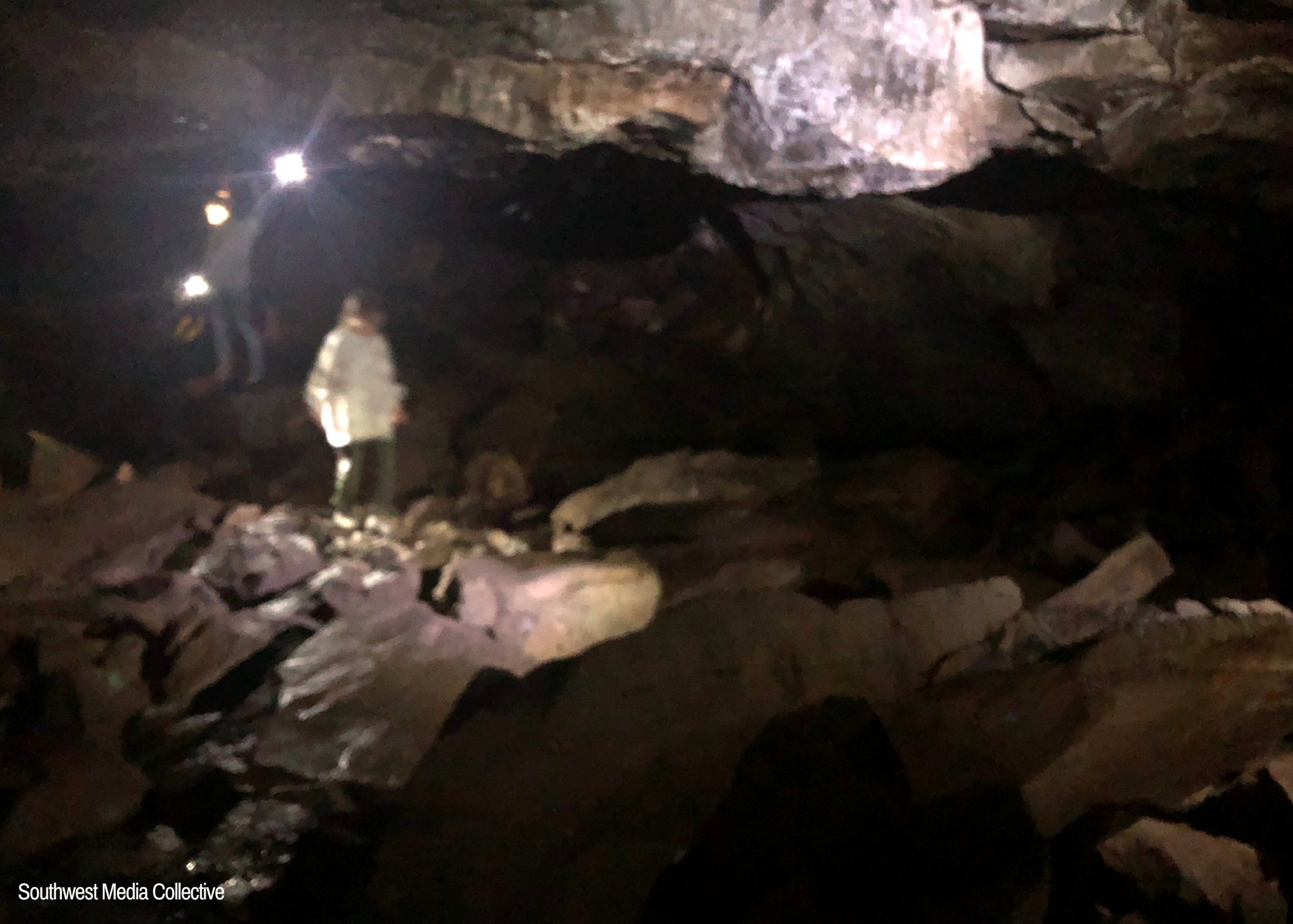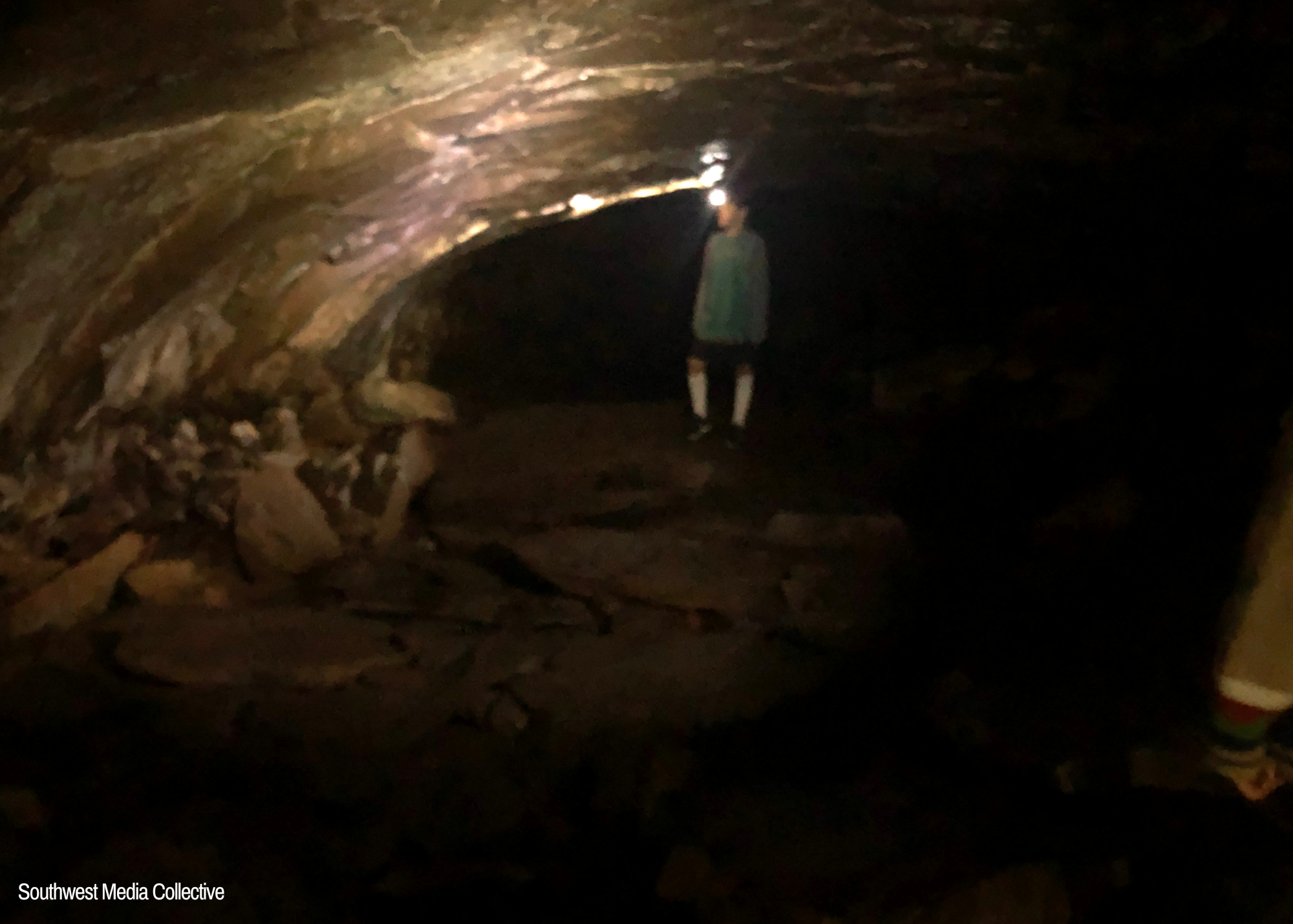 Is the cave kid-friendly?
This cave is definitely kid friendly, though I'd recommend ages 5 and up. All 5 of my kids (ranging from age 6 to 16) navigated just fine. Take your time, and make sure to hold hands with the little ones as it's moist within the depths of the cave so it's quite easy to slip.
Is this cave pet friendly?
This cave is NOT a pet friendly cave. There is only one way in and one way out. Any poop or pee from your pet will ruin the cave experience for others as the smell will linger and prevent others from wanting to explore. Please leave your pet at home.
I find that the best time to go to this cave is early in the week, preferably on a weekday. The cave can get very busy on the weekends in the summer. We visited on a Monday and a Tuesday and there were hardly any people there, and at one point, we were the only people that were there. It was great!