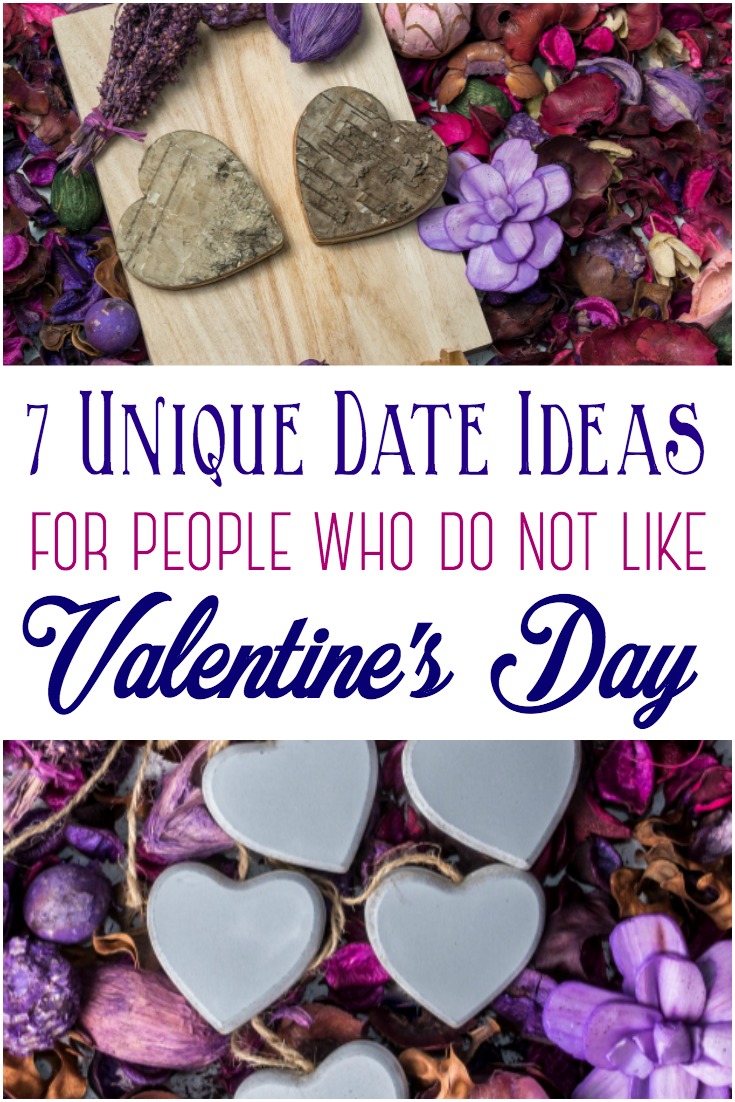 Valentine's Day is approaching – and every year, the holiday entails the same things.
Society puts pressure on the man to buy his girl some flowers, maybe a teddy bear and chocolates as well, and then take her out to a nice restaurant for a fancy dinner. Well, change it up this year! Do something out of the ordinary and spice this Valentine's Day up with a fun date night!
I know many who spend Valentine's Day having a nice dinner with their loved one – restaurants are more than busy with overflowing parking lots, long wait times and crowded dining areas. If you have kids like we do, then eating out might not even be an option — I'm fairly certain we said "NO" to dining out after our last crazy experience. Not only is dining out quite a huge expense as a family of of seven, it's actually easier to eat at home where kids can freely be themselves and we don't have to risk losing our sanity in public.
Thankfully there are many other fun things you can do aside from the typical Valentine's Day activities, to celebrate your loved one and the occassion.
1. Go Ice Skating
Make memories this Valentine's Day by impressing your sweetie on the ice. Or by pulling them down with you, if you aren't as steady on your feet as you made yourself out to be. If you do not live in a cold climate, consider sporting centers nearby, to see if they have an ice hockey rink.
2. Go to a Fun Center
Fun Centers are not just for kids. Head to your nearest one for a night you will not forget. Even if you must drive a little way to get there, it will be worth the trip. They may have go-karting, bowling, laser tag, or even paintball. A little competition on Valentine's Day is sure to make for an interesting evening.
3. Stay in for Board Games
Instead of going out for the evening, stay hunkered down with a table full of board games and puzzles. Spice the night up by making a wager on your games. The person with the most wins must decide on dinner.
4. Trivia Night
Many bars and small restaurants have trivia nights once a week. Pool your ideas together during dinner as you try to beat the other teams. If you can't find an establishment with trivia night, you can always have one at home. Invite other couples you know. Bunco is quite popular in my area – that's another option too!
5. Bake Cookies
Everyone loves cookies! You cannot go wrong with an evening spent covered in flour and flirtatiously dabbing cookie dough on one another while you wait to pull a batch out of the oven. Baking cookies is a great way to celebrate Valentine's Day. Besides cookies have a way of bringing couples closer together.
Plus.. who doesn't love freshly baked chocolate chip cookies?!
6. Have an Indoor Picnic
Valentine's meals do not have to be fancy and extravagant. Toss a blanket on the living room floor, whip up some sandwiches, and enjoy! Indoor picnics are fun because it takes the stress off the big day. It's something out-of-the-ordinary. The great thing about Valentine's Day is that simpler is always sexier than over-trying.
If an indoor picnic is not an option, order from your local sandwich shop and take your food to a nearby park – here in Phoenix, the weather is gorgeous this time of the year and spending a few hours at the park isn't out of the ordinary for February.
7. Go Hot Tubbing
Some hotels will allow you use of their hot tubs and pools without renting a room. Spend the night relaxing in the hot tub, sharing childhood stories with one another, and then jump into the pool to cool off. If you know someone with a hot tub, see if they'll let you borrow theirs. There is something about sitting in the crisp cool air while your body is covered in warmth.
Trust me, spending time with your Valentine should be fun, but most importantly no stress should be involved. Use any of these tips and add your own fun spin.
How do you usually spend Valentine's Day?