Fish Creek Hill Viewpoint is a popular destination in Apache Junction, Arizona, known for its stunning views of the Superstition Mountains and the surrounding landscape.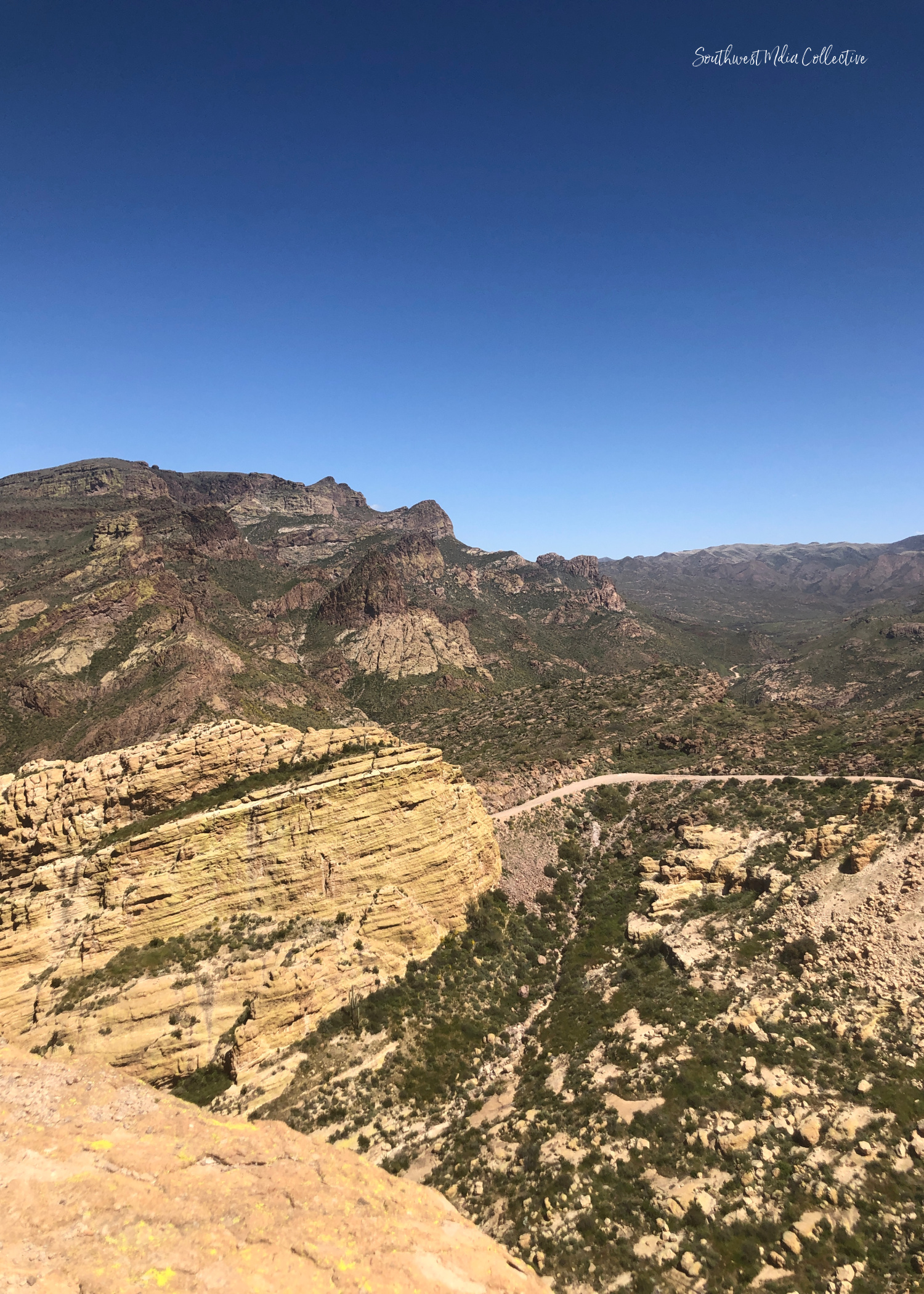 If you have friends or family from out of town and you are looking for something to do, the Fish Creek Hill Viewpoint is a stunning gem in the midst of the Arizona desert – just one hour to the East of Phoenix.
The viewpoint is located on the western side of the mountains, just off of the Apache Trail, and it offers panoramic views of the valley below.
If you haven't the energy to drive up to the Grand Canyon, the viewpoint could possibly be considered a miniature version of the larger Grand Canyon.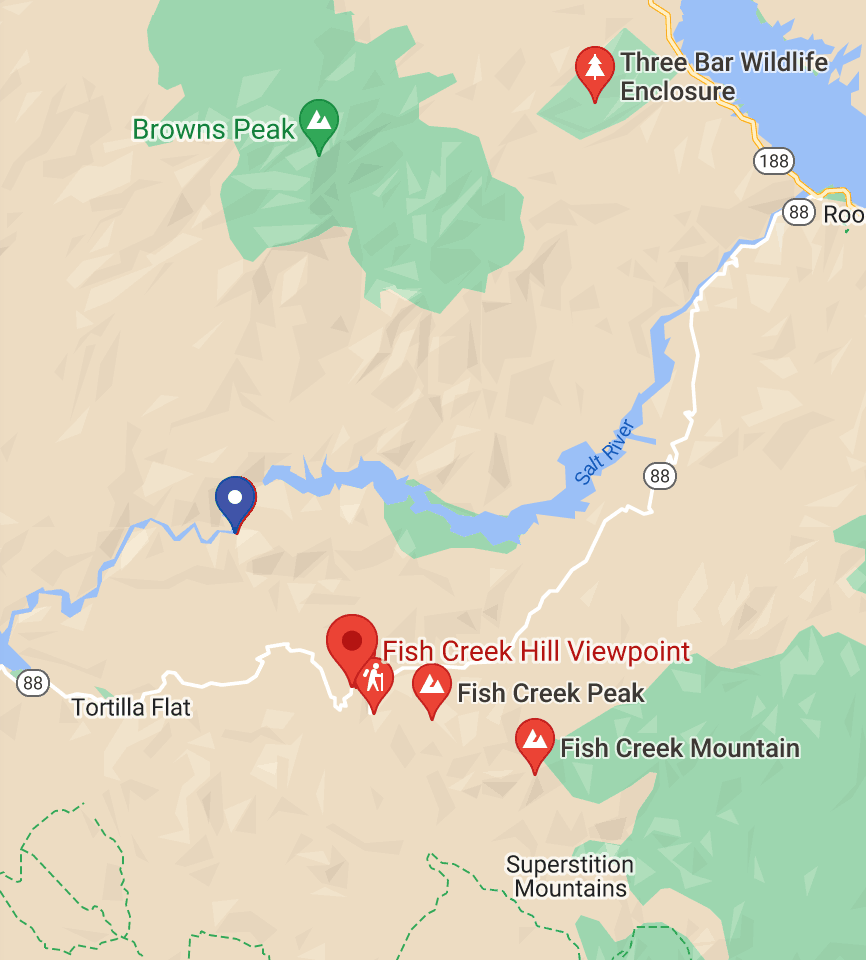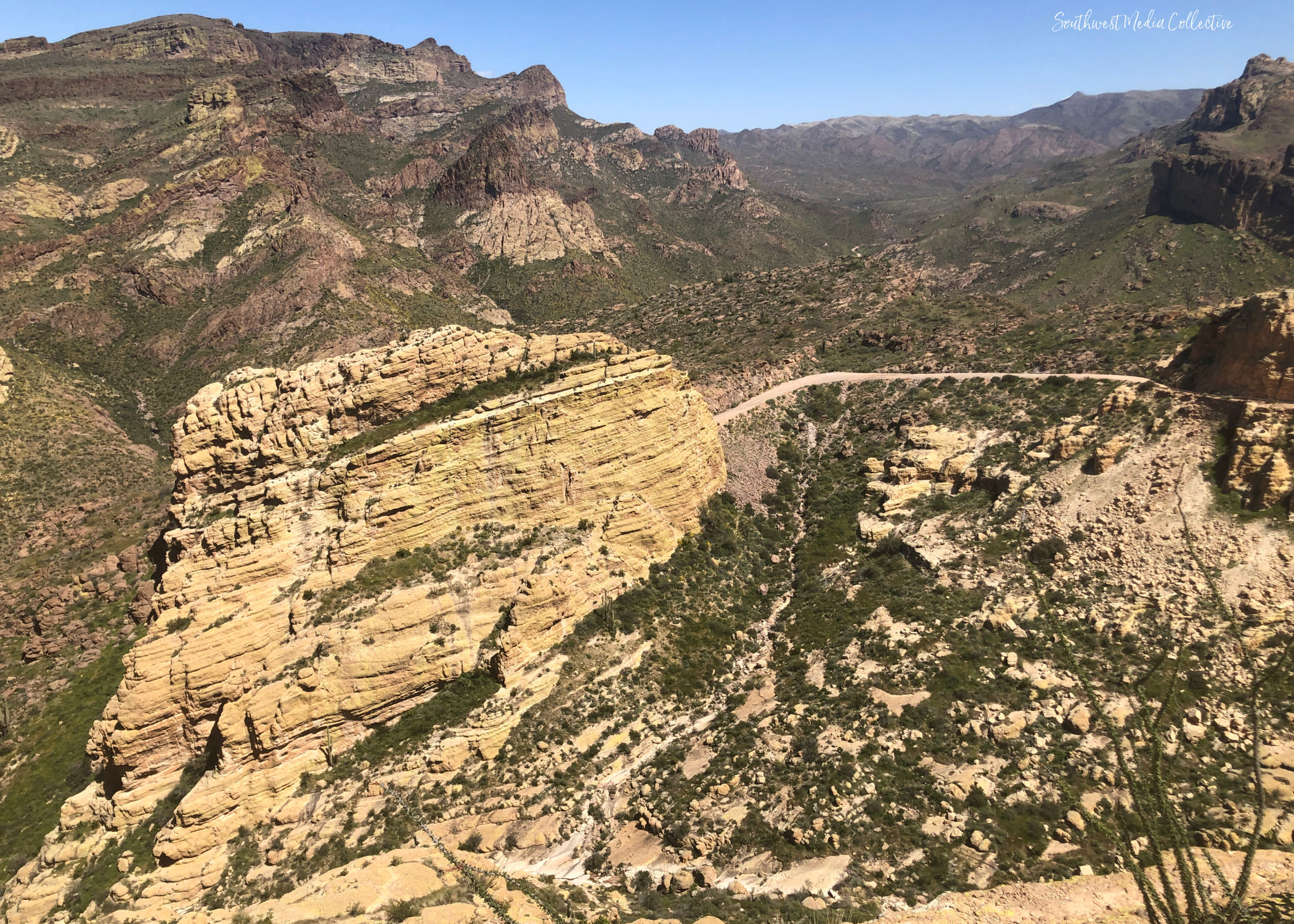 Fish Creek Hill Viewpoint is beautiful to visit in the winter and spring, but especially during the golden hour and sunset – as the sun goes down, the views are absolutely stunning. The location is a popular spot for sightseeing and photography, and quite a popular destination for locals as well as out of town visitors.
On a clear day, visitors can see for miles in every direction, and the views of the sunset are particularly breathtaking. The Superstition Mountains are home to a variety of plant and animal species, and the viewpoint is a great place to spot wildlife, including deer, bighorn sheep, cougars, coyotes, and a variety of birds.
Every time I drive out to the viewpoint, I spot large groups of bighorn sheep making the experience even more memorable.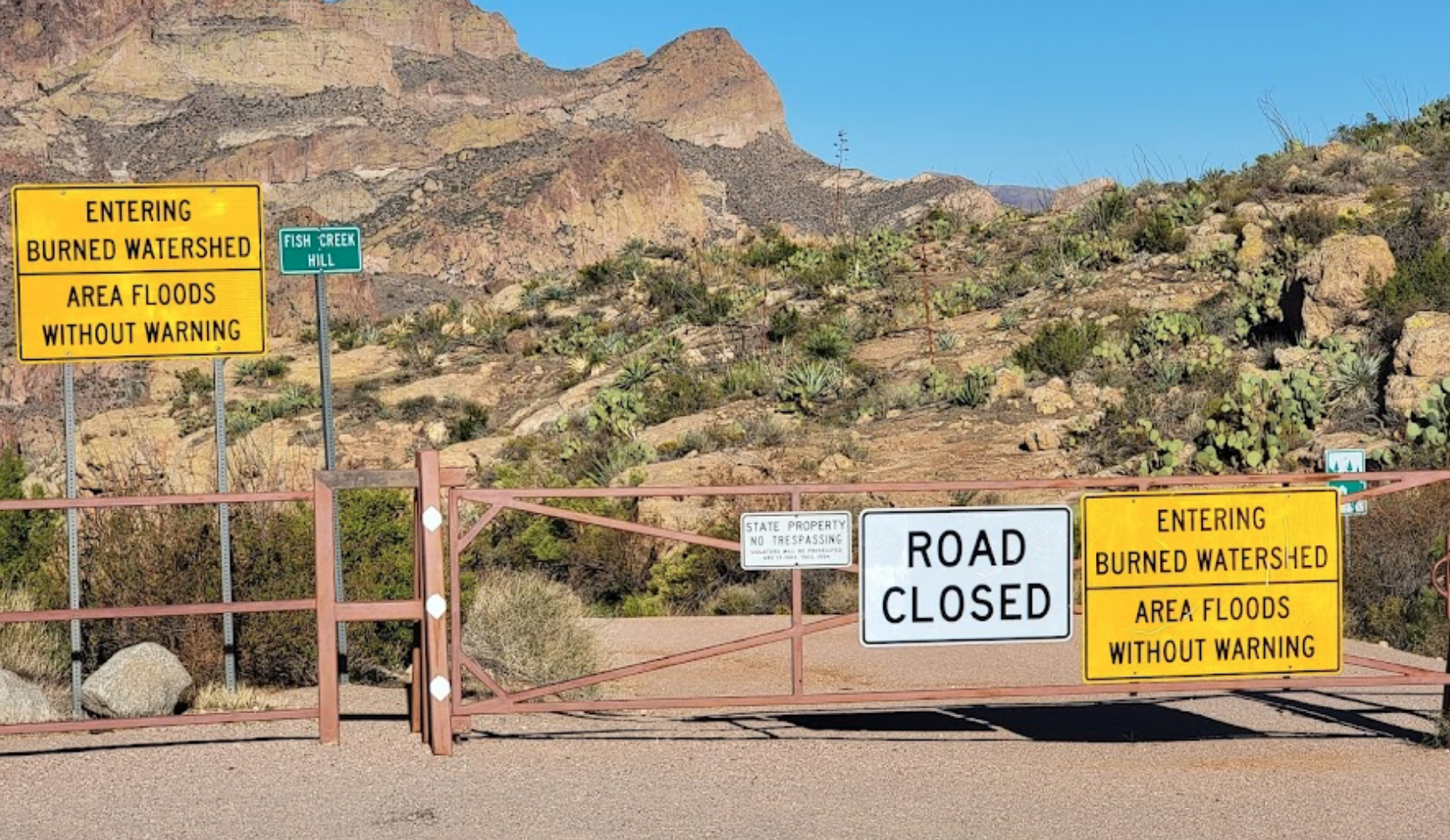 The road past the viewpoint is now closed, however, if you are an outdoor enthusiast and appreciate hiking, you can park at the viewpoint and hike down into the canyon. The area is home to a number of trails that offer various levels of difficulty – from easy to challenging.
Whether you're interested in history, nature, or just looking for a scenic outing, the Fish Creek Hill Viewpoint is a must-see destination in Apache Junction.
Helpful things to know if you go out to Fish Creek Hill Viewpoint:
Fish Creek Hill Viewpoint is approximately 8 miles past Tortilla Flats – 6 miles of which are paved (blacktop), but the remaining 2 miles is unpaved and rather rough.
A 4-WD vehicle is not required – however, much easier to travel to the viewpoint with a high clearance vehicle since the road is quite distraught in some places.
The viewpoint has a decent size parking area with restrooms and a walking path with some guardrails at designated locations. However, not all of the viewpoint has rails – so it can be fairly worrisome if you have small children.
The viewpoint is wheel chair friendly.
The road past the parking area is closed/blocked and is heavily signed as a No Trespassing Area.
You can hike down into the canyon (lower or upper) – I would suggest parking at the viewpoint and using the AllTrails app to follow the trail. You will walk approximately 1 mile down the [closed] gravel road, then get on the trailhead.
Cellular phone signal is sketchy after you drive past Goldfield Ghost Town and for the subsequent drive – be prepared! It's best to have ample water, snacks and a tire kit just in case you get a flat tire since you won't be able to receive or make phone calls.
Fish Creek Hill Viewpoint
Fish Creek Hill Viewpoint is one of the most beautiful places to take out of town guests who come to Phoenix. During the winter and spring months, it's very popular — it's best to go on a weekday, as weekends can get rather busy driving to and from the point.
Have you ever been to Fish Creek Hill Viewpoint?
Looking for more things to do in Phoenix with out of town guests?
Over 12 Things to Do in Phoenix with Guests
10+ Must Visit Attractions at Goldfield Ghost Town in Arizona
Best Places to See Arizona Wildflowers
Best Family Friendly Hikes in the East Valley
Show your love of hiking and the great outdoors
Grab one or a pack of several of these fun glossy 3×3 decals for your vehicle/laptop/iPad or water canteen – available with FREE shipping!