With cooler weather comes the opportunity to be outside! Here are over 11 places you will want to visit in Arizona this winter!
The weather is finally starting to cool down in Phoenix – guess what I have to say about that? Hallelujah! Although it's not as moderate as I'd like, it's still better than triple digits.
We can actually go outside and enjoy our day, with a nice light sweater on of course.
I look forward to this time of the year. Cooler weather means opening up the windows on the house and airing things out. Not to mention that I actually have to wear socks to bed and wake up with a sweater ready to grab.
Anyone else feel me?!
Good.. I'm glad I'm not alone! I'm looking forward to doing some fun things in Arizona this winter and I hope you are too. It's nice to get out of the house with the kids and really enjoy being outside without having to slather on sun lotion and crank up the air conditioning.
11+ Places to Visit in Arizona this Winter
Every winter, we enjoy doing things we can't quite do during the hot summer. Here are over 11 unique places you might want to consider visiting in Arizona this winter.
The 3-day event rolls around every year in January – and starts at 6 a.m. and runs through 9 p.m. With over 24,000 attendees, 70+ balloons, and live stage bands, you can be part of the festivities – including plane shows, food vendors, a vintage/classic car show & more.
Have you been up to Bearizona? Bearizona is a Drive Through Wildlife Park located at Hwy 64 and interstate 40 in Williams, Arizona.
The park is 60 miles from the South Rim of the Grand Canyon. The drive through portion of the park is 3 miles and takes you through 160 acres of Ponderosa Pine Forest, where you can see a variety of animals – bison, black bears, mountain goats, arctic wolves, and bobcats and many others, too.
The park ALSO has a 20 acre walk through area where you can see smaller animals on exhibit. You can see Bearizona.com for admission costs and other information.
ZooLights allows you to visit the Phoenix Zoo and see it decorated in a beautiful show of lights all while visiting those creatures who are nocturnal. ZooLights runs from November through early January – while you won't get to see many Zoo animals (since it is dark), the show of lights itself is amazing. Your kids can also sit on Santa's lap there at the Zoo, too.
Tickets are required and can be picked up at the box office when you arrive at the Zoo. You can occasionally score discounts online.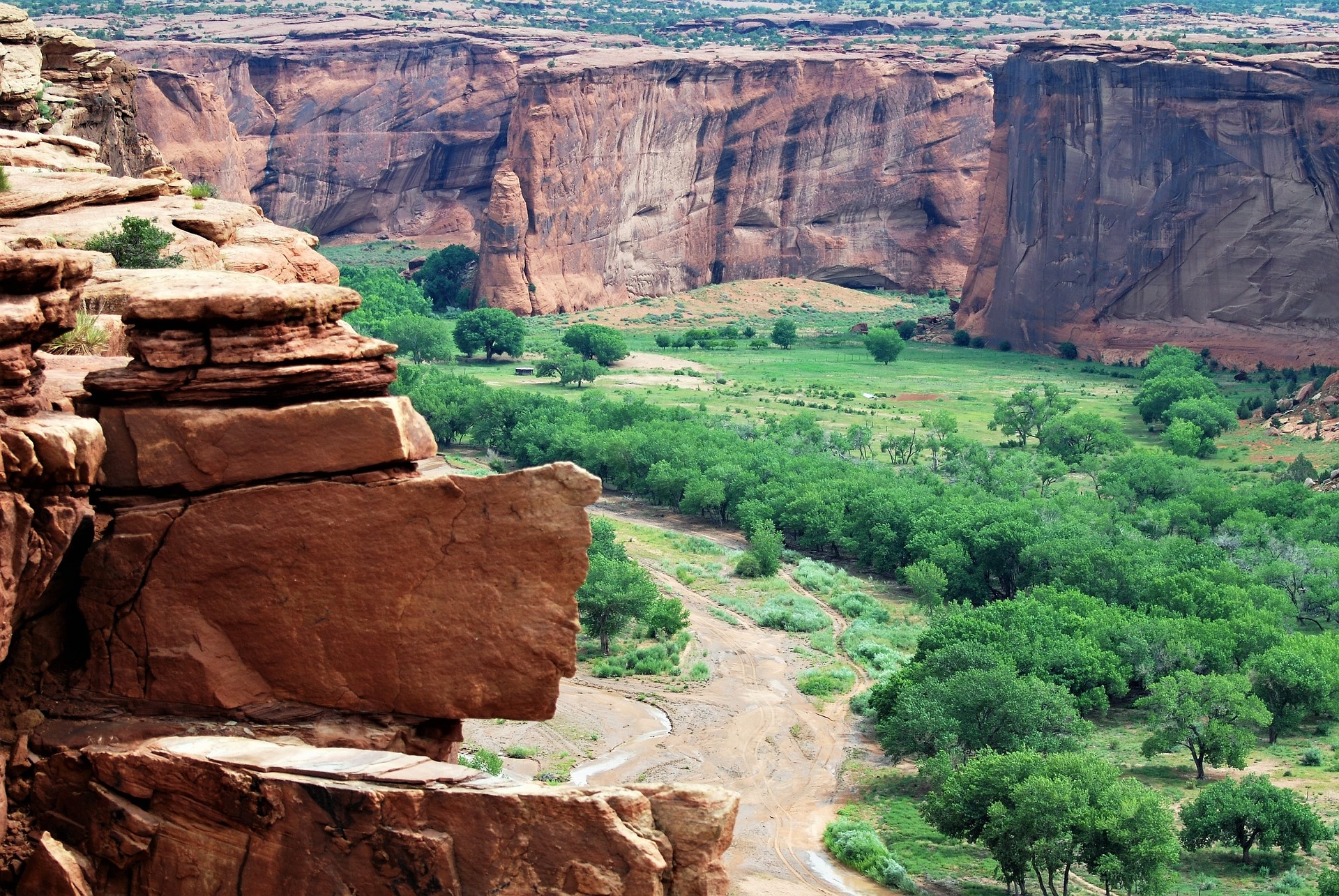 Canyon de Chelly National Monument is located in northeastern Arizona within the boundaries of the Navajo Nation. The monument preserves ruins of the early indigenous tribes that lived in the area, including the Ancient Pueblo Peoples (also called Anasazi) and Navajo. The monument covers 83,840 acres and encompasses the floors and rims of the three major canyons: de Chelly, del Muerto, and Monument.
Canyon de Chelly is a beautiful place to visit ANY time of the year, but even better in the winter. Not only is it less crowded, the skies are beautiful and the canyon will have a light dusting of snow that makes it look like a winter wonderland.
Head up to Flagstaff to the Wing Mountain Snow Play Area 3 miles northwest of Snowbowl Road for sledding and lots of room to move around. The mountain is only open on days with snow, and is $15 per vehicle (cash or check only).
See also: Where to to Sledding in Arizona
Several farms in Yuma offer Farm Tours every year – you can learn and see the history behind the date farms that encompass the area.
To find out more about those farm tours head here.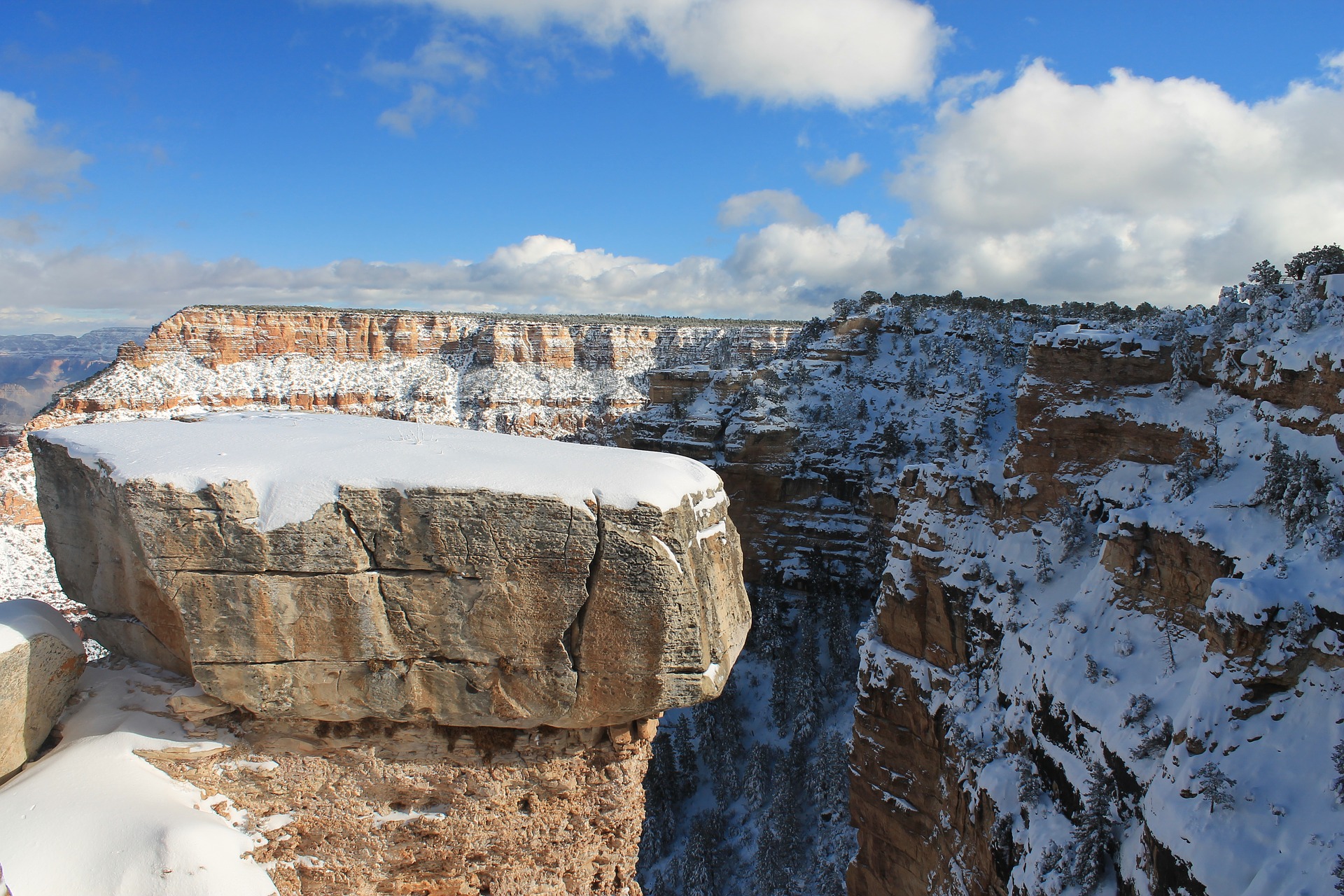 One of the best times to visit the Grand Canyon is the winter ~ in fact, December is the last third popular month visit after January and February. Not only is it a beautiful and less hot time to visit, the rates for a hotel are much less than what you would pay in peak season.
Visiting the park during winter allows you to enjoy the Grand Canyon South Rim in its entirety without massive crowds, bugs, heat, and other annoyances. Roads are typically kept very clear during this time, and the only facilities closed during the colder months are on the North Rim, which is closed from October 15th to May 15th.
Even more, visit the Grand Canyon Deer Farm in Williams upon return.
If you head out to the Zoo in the summer, you'll face scorching temps – but if you head out in the winter, it's actually quite nice.
Wildlife World Zoo, Aquarium & Safari Park has Arizona's largest collection of exotic and endangered animals, with more than 600 separate species, rides, a petting zoo and daily shows!

Most people who aren't from Arizona may not even realize that Tucson has their own ski area. Mount Lemmon Ski area is 30 miles north of Tucson and is 9,000 feet in altitude. It's one of the nation's southernmost ski areas with 2 lifts and 22 runs. It's slightly cheaper than going to Sunrise (in the White Mountains) – with lift tickets being $40 for adults and $20 for kids.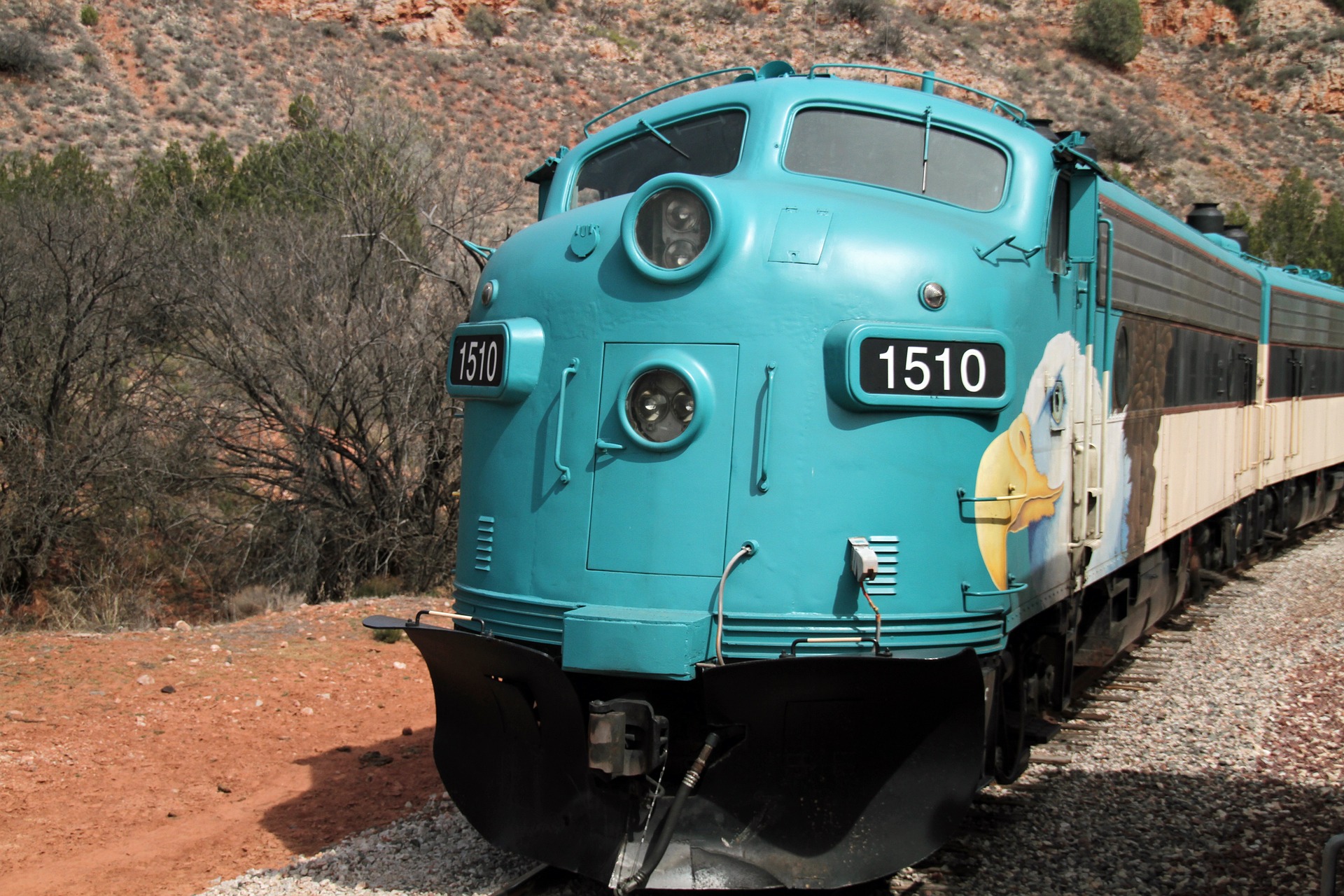 The Verde Valley Railway is a wonderful place to visit all year long, but in the fall and winter you can spot the change in colors and see a different side of Arizona's beautiful landscape. The Verde Canyon Railroad gives you an exclusive look at what Sedona and the Verde Valley would have been like before all the people, construction, and traffic.
The railroad is a heritage railroad running between Clarkdale and Perkinsville. The passenger excursion line operates on 20 miles of tracks of the Clarkdale Arizona Central Railroad, a shortline. You can find specialty tours for the holiday (Christmas) as well as Ales on Rails, Raports on the Rails and more. Check out their schedule & rates by
visiting their site.
Are there any places that you'd love to visit in Arizona this winter?