The best places to see Arizona Wildflowers. From northern Arizona to the meadows of the White Mountains, learn where to see the best wildflowers in Arizona!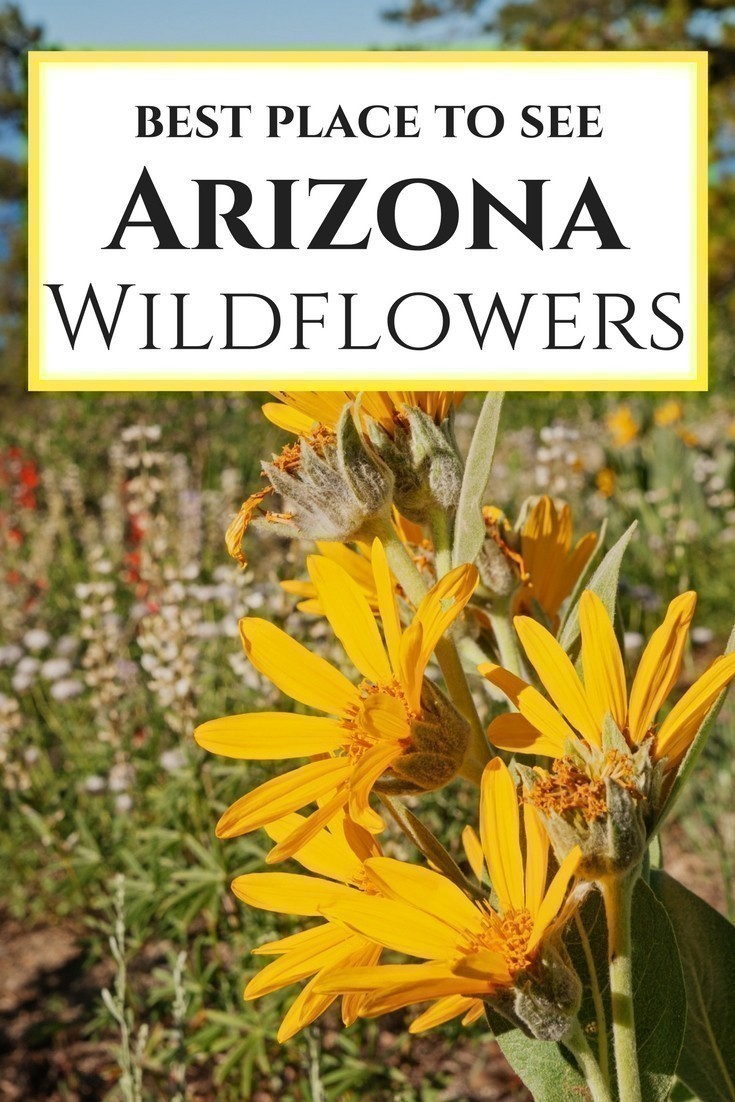 If you are in Arizona, chances are you are familiar with the beautiful Wildflowers we have here across the state. The color displays peak from February as late as May – different altitudes have a variety of different blooms.
If anything, it's a great way to spend time with the family. Driving out to some of these places, taking pictures, and allowing the kids to enjoy the beauty we have here.
There are 2 types of Wildflower Varieties in Arizona:
Those that Bloom in March: Desert Wildflowers
Those that Bloom in April & May: Mountain Wildflowers
Here in Arizona … you can see everything from the Mexican Gold Poppy and Desert Lupine (under 4,500 elevation), to Brittlebush, Desert Marigold, and then Firecracker Penstemon in higher elevations.
Visiting State and National Parks
If you visit state or national parks to see the wildflowers, you will need a pass. Although there are some fee-free days, if you are going on a non-fee free day, then you will want to see if you can pick up your pass online.
Military, and Disabled can pick up a FREE National Parks Pass, in addition to 4th Grade Students. Seniors can pick up a yearly pass for $10 and all others can pay $80 per year for a National Parks pass.
Best Places for Arizona Wildflowers
Here are some of the BEST places to see those gorgeous Arizona wildflowers.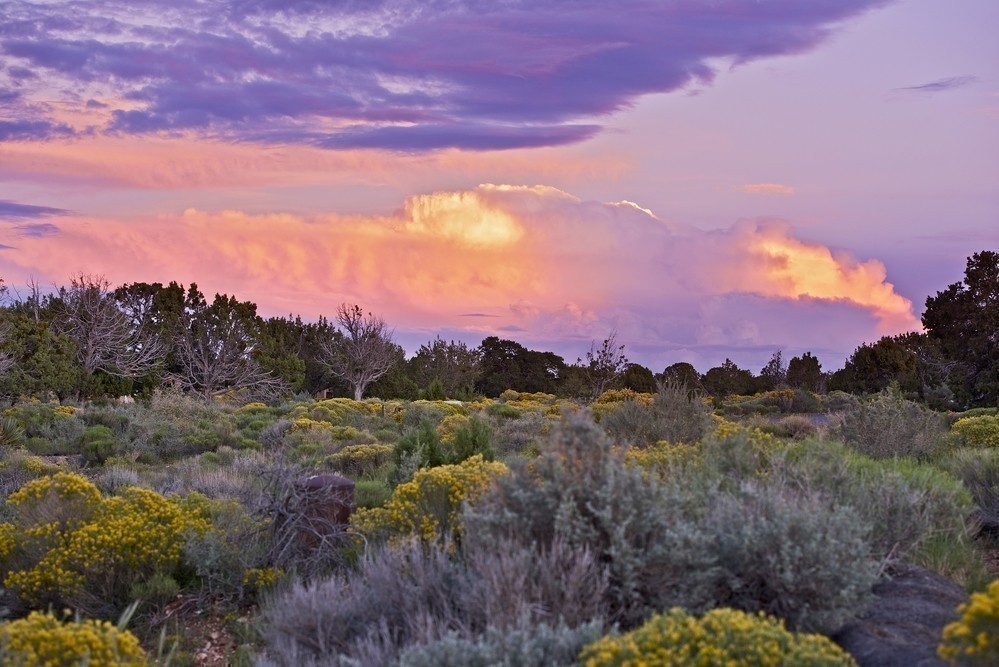 Bartlett Lake
Head north of Phoenix 48 miles to Bartlett Lake.. to paved roads and picnic areas where you can hike and take a picnic. See wildflowers bloom from March to mid-May.
Catalina State Park (Tucson)
Through mid-April, find peak colors at Catalina State Park in Tucson – which has two large washes that help keep temps down. To find the park, head towards 11570 N. Oracle in Tucson and pay $7 per vehicle to enter.
Try for Sutherland Trail to see some of the most amazing flower displays.
Picacho Peak State Park
Between Phoenix and Tucson this is usually a must stop area, and a beautiful view especially in March. Off 1-10, on exit 219, pay $7.00 per vehicle to enter the state park.
There are several picnic areas and easy trails (Nature Trail and Calloway Trail).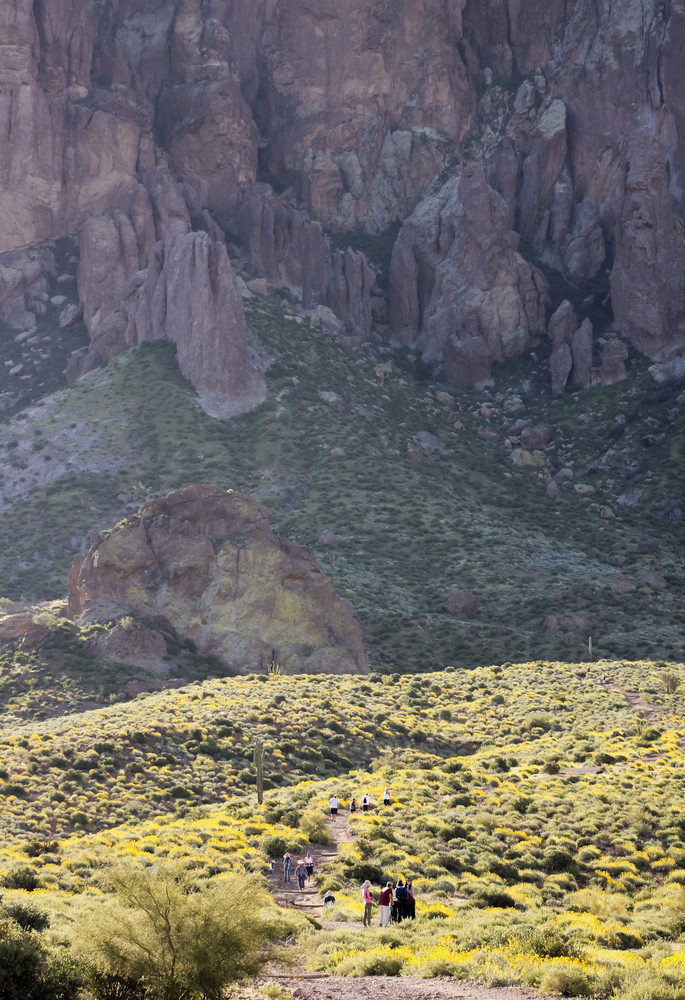 Lost Dutchman State Park
Head out to Apache Junction to visit the Lost Dutchman State Park – in fact, make a day out of it and visit Goldfield Ghost Town. Grab a bite to eat at Tortilla Flats, and then take the long drive past Roosevelt Lake and Tonto National Monument for a fun-filled day.
(See our Scenic Arizona Road Trips post for more pictures on this Tonto National Monument).
For the best flower views, start up Siphon Draw Trail, back to Jacob's Crosscut. You'll want to head out to 6109 N. Apache Trail in Apache Junction where admission to the state park is $7 per vehicle.
Lake Pleasant Park
Out in the West Valley, Lake Pleasant Regional Park is a must. Head towards the state park (which is on 41835 N. Castle Hot Springs Road in Morristown) you'll pay $6 per vehicle and enjoy some beautiful views of Poppies and desert hyacinth through end March.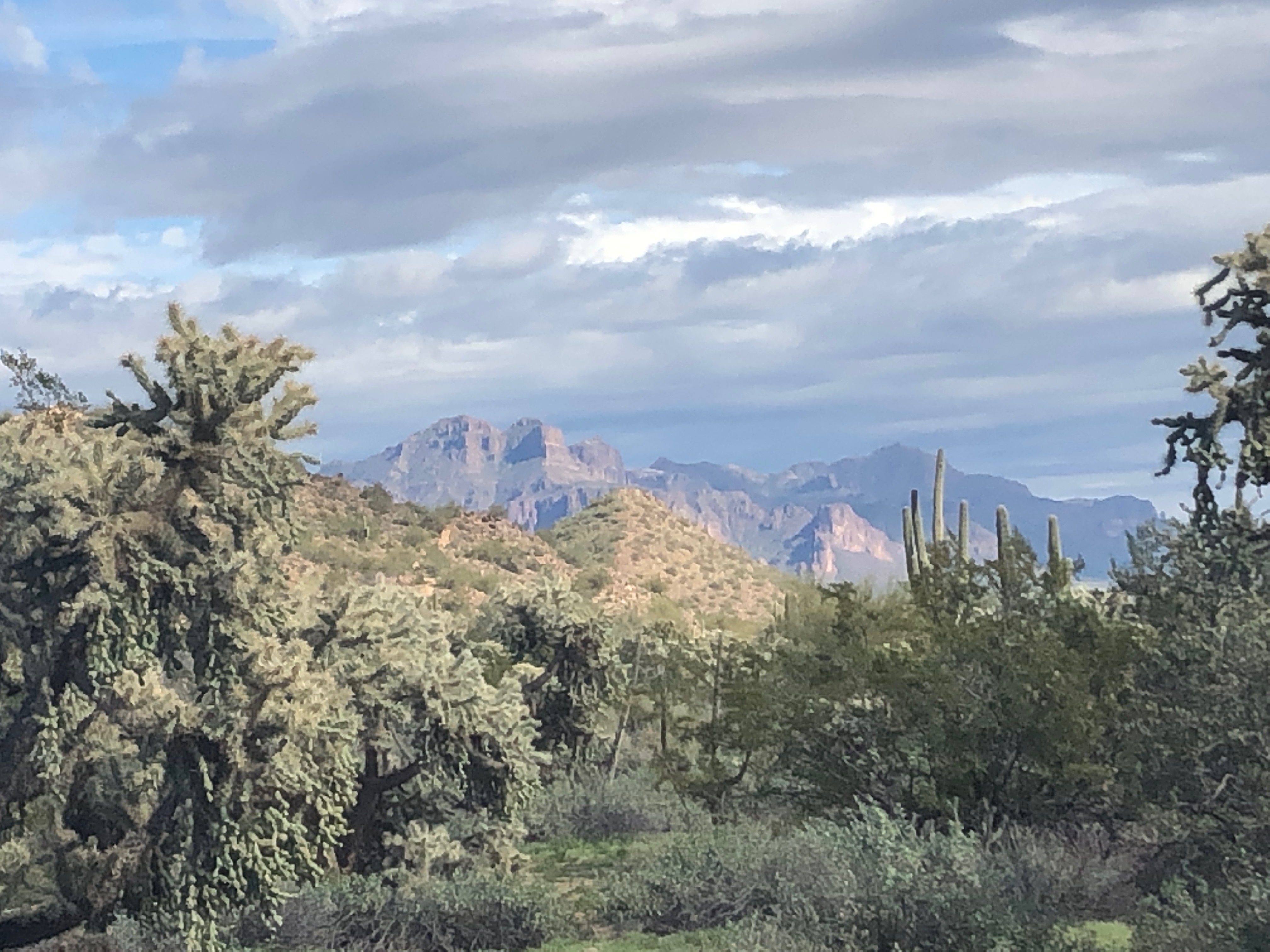 Usery Mountain Park
Head out East towards Mesa to the Usery Mountain Regional Park, on 3939 N. Usery Pass in Mesa. Lost Sheep Trail and Markle Trail is a relatively easy stroll. However, if you want to take on a more difficult hike on Pass Mountain Loop (7 miles of scenery!)
Estrella Mountain Park
If you are in the West Valley, head to 14805 W. Vineyard Avenue Goodyear to hike just over 4 miles in the Rainbow Valley Trail of Estrella Mountain Regional Park.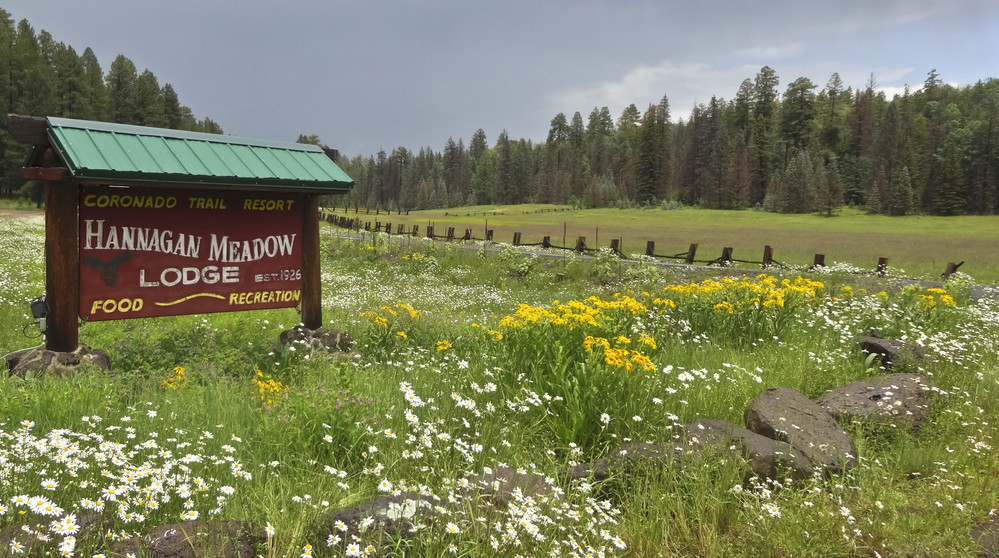 Hannagan Meadow
Located on the Coronado Trail, find Hannagan Meadow in the White Mountains – stay up at the lodge to make it a fun overnight trip.
You can see the lodge by heading to their site, and head to 23150 US. 191 in Alpine to find the accommodations.
Saguaro National Park (Tucson)
Located in Tucson, this park has 165 miles of trails – through late March you can see wildflowers bloom, and then in April and May the Saguaro's bloom. You'll need a Saguaro Park Weekly Pass – which is $10.00.
There are also several local preserves here in the Valley that you can head to – most of them have a generous amount of trails, picnic areas and are great viewing areas for wildflowers. Make sure you take sufficient water with you if you are hiking.
South Mountain Park /Preserve
The park can be accessed through Central avenue – which leads to the Gila Valley Overlook – lots of wildflowers growing!
You can also head to the Pima Canyon and Beverly Canyon (also known as the Javelina Trail) entrance. To access the Central Ave. entrance head to 10919 s. Central Ave., in Phoenix.
McDowell Sonoran Preserve
Head to Scottsdale, to 18333 N. Thompson Peak Parkway to jump on the Gateway Trailhead of the Sonoran Preserve. You can see sightings of wildflowers on Horseshoe Loop and Gateway Trail Loop.
You can also check out the Lost Wash Trailhead at 12601 N. 124th Ae. in Scottsdale for more views of blooms.
Peridot Mesa
This is a huge hump of land that blooms through late March – you'll want to head on U.S. 60 East to Globe, then go East on U.S. 70 to the reservation – pass mile marker 268, hang a left on a dirty road by a cattle guard and (2) white H-Shaped Poles.
A tribal permit is required – and you can pick one up at a gas station in Globe, or at Bashas right there on the reservation.
Piestewa Peak
Piestewa Peak has several trails with slopes accessible from the park rec area. If you head out to 32nd Street and Lincoln Drive you can jump on the trailhead (look for the Northeast Corner) known as the Quartz Ridge Trail.
Spur Cross Ranch
This conservation area is huge, and located up in Cave Creek – you can see a good variety of blooms. To find the trailhead head to N. Spur Cross Road in Cave Creek..
Phoenix Sonoran Preserve
Find yellow, marigold, and orange-red blooms on the Apache Wash Trailhead, located on 1600 E. Sonoran Desert Drive in Phoenix. Or, visit the slopes on the trails from the parking area at Desert Visa – which is on W. Desert Vista Trail in Phoenix.
Boyce Thompson Arboretum
If you head out on East U.S. 60 in Mesa towards Globe, the Arboretum sits past Mile Marker 223. It's the state's largest and oldest botanical garden – 323 acres created JUST to study Arizona's plants. Admission is $10 for adult sand $5 for ages 5-12.
If you aren't up for the cost of admission though, just take a drive on U.S. 60 East from Mesa to Miami where you will find poppies everywhere – from the roadside to the medians, and more.

Have you been to any of these locations? Which are your favorite? We'd love to hear about it!
Enjoy this post? Please pin HERE on Pinterest!