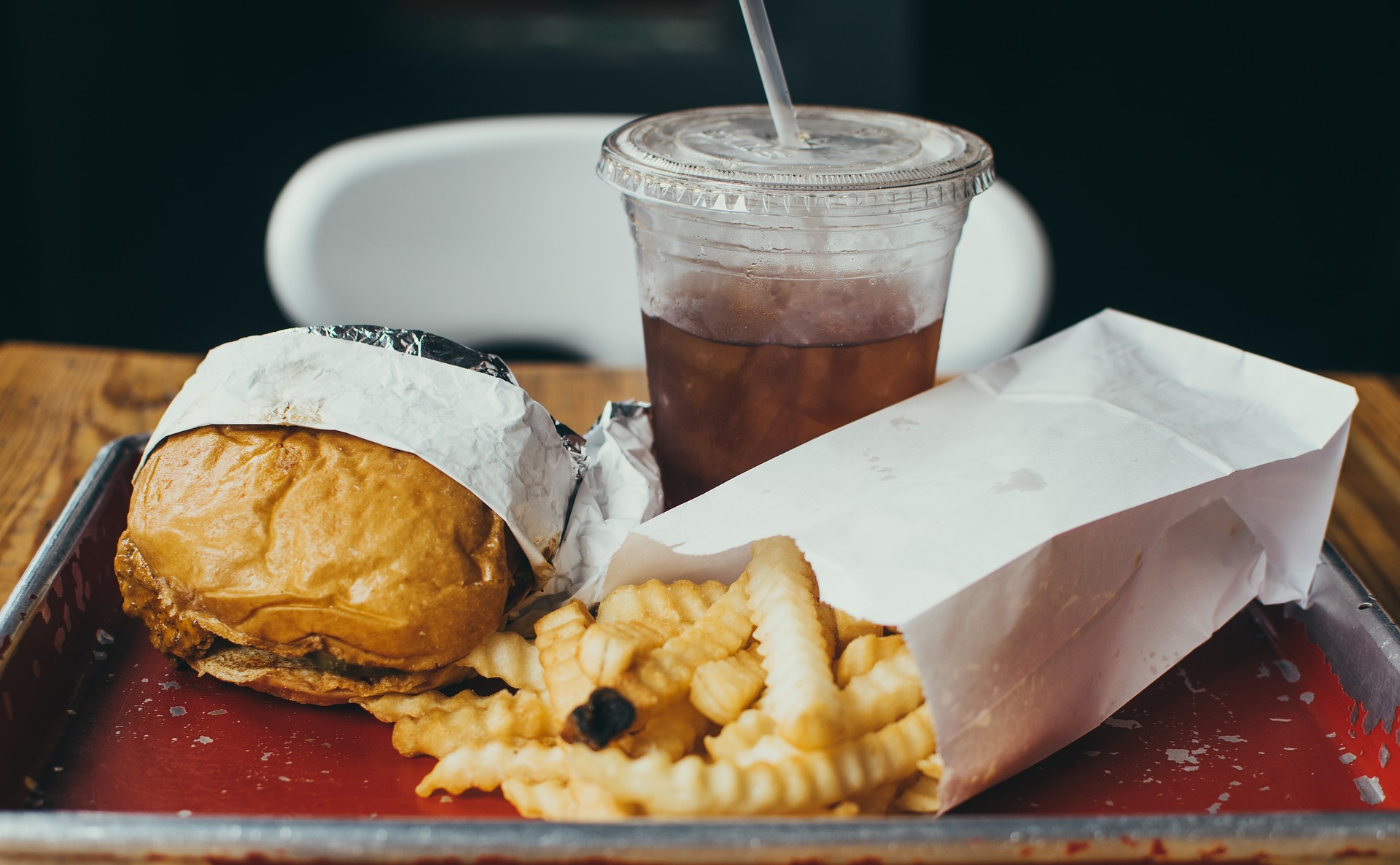 One of the best pieces of advice you may hear when you are trying to cut corners and save money is avoiding the temptation to eat out.
You may hear that often – and I'll be honest and say it's so much easier said than done. Right? While lots of people may be able to do it, there are others who just can't shake the habit.
Eating out isn't always a bad thing, though – it can be great when done in moderation. In most cases though, it's easy for people to lose track of their expenses when they are going to Starbucks, Sonic, Texas Roadhouse & more…
I will be very honest and say at one point in our marriage, I loved eating out. Now, with 5 kids, it's darn near impossible to go out and enjoy a meal, therefore we eat at home. We even went to so far as to name our kitchen to throw a little humor into the mix. I remember the last time the kids asked if we could go somewhere and we were on a trip back to the house – I immediately responded "we are going to Sheryl's kitchen."
The truck went silent. For a very long time. Then my boys said "yes! The kitchen restaurant!"
Then, as we pulled into the driveway they realized it was our kitchen. Their moms kitchen.
They don't find it funny, perhaps at first they did but they definitely don't now..
We all have our own personal weak spots when it comes to our finances – what might be easy for one person can be a true test of willpower for another. I am the spouse that just refuses to eat out. … who begrudgingly and unwillingly won't put on my shoes or get the kids ready just because I really don't want to spend the cash.
When all 7 of us go out, it's darn near impossible to do it realistically – no matter where you go or what tactic you use to save (drinking water, or making your kids share a plate). It usually always runs us at least $30 – $40. In most cases more.
How do you resist the urge to want to go out for dinner? Here are some of the best tips I have that help me from day to day.
#1 – Determine How Much you are Spending on Eating Out
That's right – whip out a notepad and write it all down. There's something about seeing that number in black and white that might make you go "wow – I really DO need to cut back…"
Tally up your expenses from eating out from the last 2-3 weeks – then make a plan to widdle that number down so you can save the difference or apply that amount to another area of your finances.
#2 – Think About Why You Like to Go Out to Eat
Knowing why you want to go to the restaurant or drive through so bad may help identify some opportunities to find a solution. Do you enjoy the convenience of having something already prepared? Do you like the food better? Do you just like the fact that someone cooks for you? Or maybe the idea of not having to wash dishes is enough to make you say come on – lets go!
You can have a fully stocked fridge, and a gorgeous kitchen, but if you don't like to cook, or you are too tired to cook, then all that beauty and food is going to go to the wayside.
#3 – Find the Negatives
We don't like to focus on negative things here.. but if it's making a positive impact then go for it. When eating out, think long and hard about all those little things that annoy or irritate you about eating out. For me, it has to be the drama behind taking all 5 kids.
Make sure you write down those obvious reasons (the fact that it's incredibly expensive to eat out, or that you always end up with a heap of to-go boxes when you are done (especially with kids).
Or in my case, someone loses a shoe, kids take their pants off at the table and others don't seem to realize that they need to talk quietly because we are, after all, in a public place. Whew – who knew boys could be so loud?!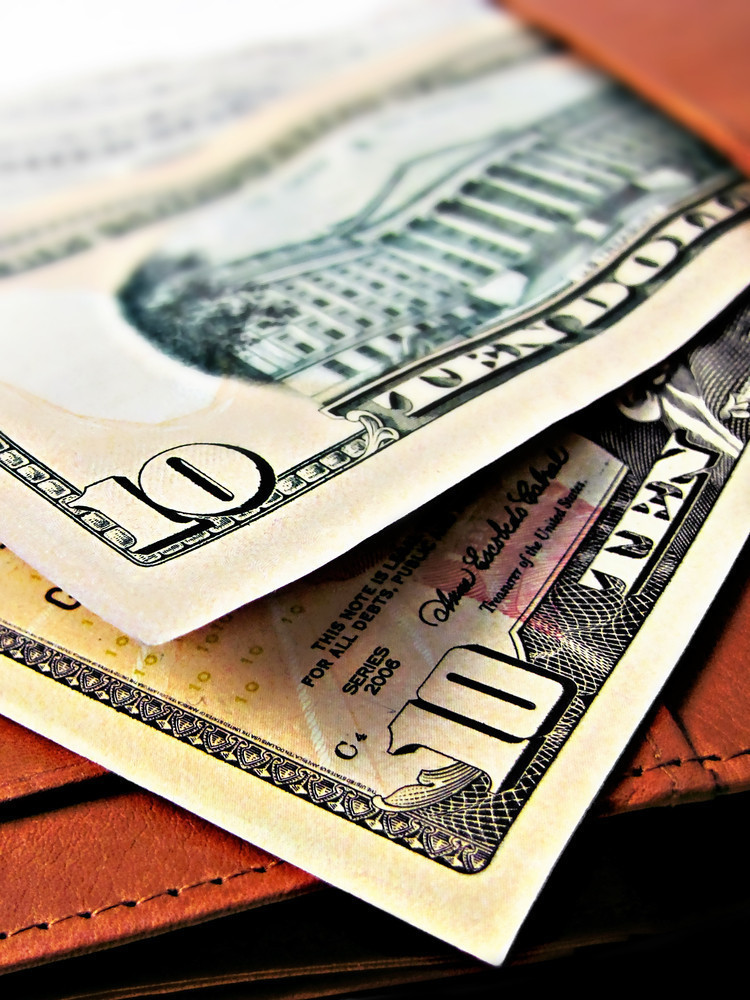 #4 – Think About All Those Things you Could Buy with that Money
For us.. that's quite a bit.
This rolls through my head all the time… especially when $50 comes to mind… that's 5 gallons of milk a week for us. Try to remember this next time you feel the urge to eat out. I can guarantee that the thought of spending $20 – $50 (if not more) will make you think twice about talking yourself out of the urge.
#5 – Stock your Fridge
If you don't stock your fridge enough, you mind find yourself shutting the fridge door and then turning around to your spouse to say "hey.. lets just go eat."
It's easier to just forego the eating out and spend that money on good quality food for your fridge – make sure you have everything you need for that week, and your kids (and you) won't be as inclined to want to spend the energy to go somewhere if you can stay home and eat in the comfort of your home.
Sure.. you have dishes to do, but in reality, even when you might make a really messy meal, if everyone helps clean up, you are only talking about a 10-15 minute commitment – then sit and enjoy a family movie. Have your kids help with the dishwasher, have someone clear the counters, and have another person wipe down the counters and put items back in the fridge.
#6 – Learn to Cook Yourself
If the reason you go out through a drive through window or, to a restaurant is because you don't know how (or want to) cook, then spend some time getting better in that area.
Instant Pots have made it nearly effortless to make meals – even if you work all day. Check out over 100 Yummy Instant Pot recipes – guaranteed you will put the crock away and ditch freezer meals – using the pot is effortless and easy.
When you make dinner every night, set aside extra to take to work the following day – saving you even more. When your buddies at work want to go out and eat, mention that you are cutting back and you brought your own. Who knows – it might even start a trend at your workplace where everyone wants to save.
I used to work with a lot of men that went out to eat at lunch – but when anyone mentioned bringing their own, it was almost as if some started to follow suit. It only takes one to start that trend – maybe YOU can be the trendsetter ?
I'm sure there are many other ways you can avoid the temptation, but these are our favorite. And if you are reading this and saying "but… I want to teach my kids how to eat out, so we actually love doing it and we want to go all the time.." – that's great. However… you don't have to go all the time to teach them.
You want eating out to be a treat – not an everyday normality – if [as kids] they experience eating out as if it's a normality, then chances are when they gain in years, and they are in college, they will be doing the same… and that's one time in their lives that frugality can pay off.