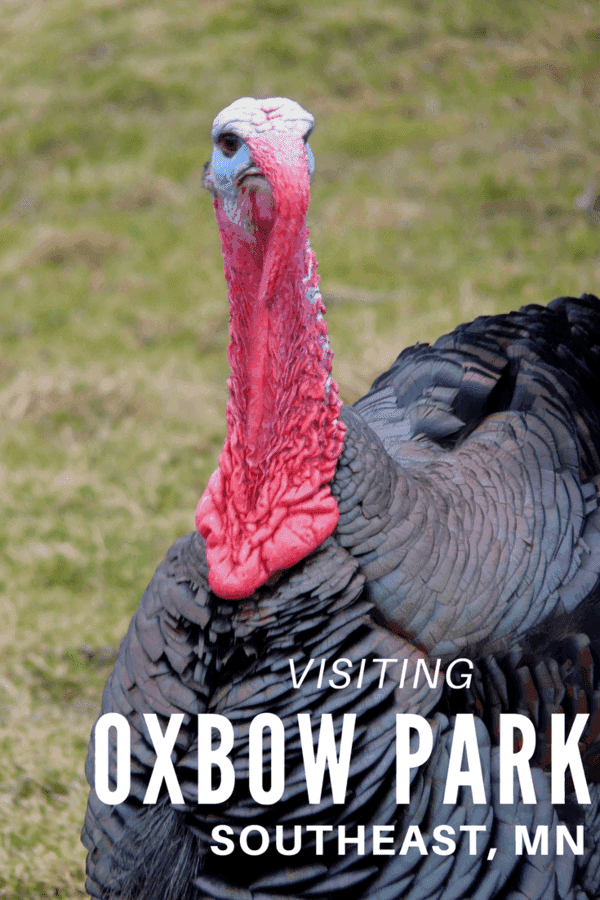 Every year, at least once a year, we make a 1700-mile road trip with our kids up to Minnesota to spend a week with family. Y'all, driving 1700 miles with 5 kids really is a fun to say the least.
While I wish one of these years we could stay permanently and never come back to Arizona, for now we look forward to this long road trip because it gives them a chance to get out of the ugly Arizona heat and outside to enjoy a beautiful Minnesota summer.
Southeast Minnesota is home to the Mayo Clinic, so it's quite a busy place – if you do plan on going up, it's best to plan ahead as hotels can book up quickly since almost everyone who visits is there for some type of treatment at Mayo.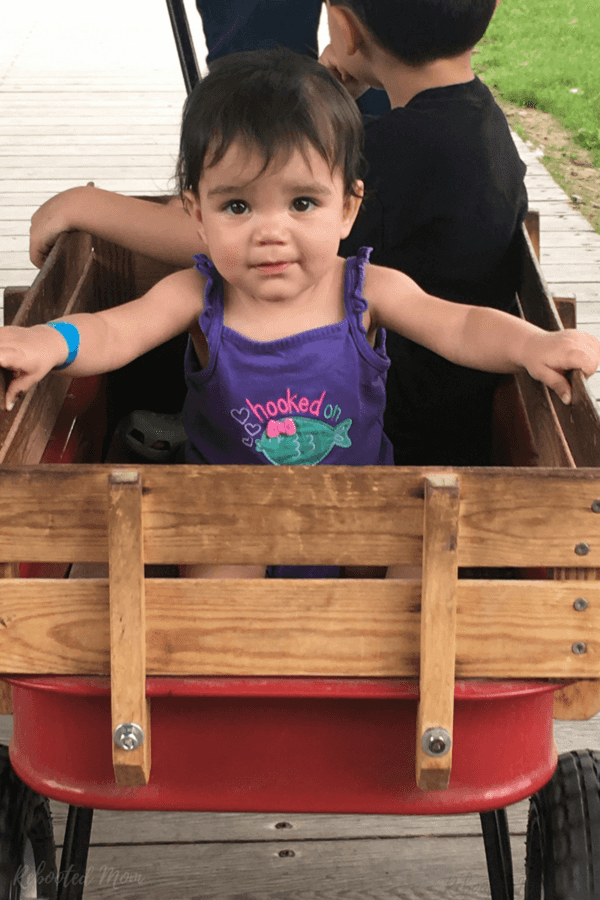 One of our favorite places to visit when we spend a week is at Oxbow Park and Zollman Zoo – we round up all of the cousins ages 1-13 and visit beautiful 600+ acre park facility that is located 15 minutes from Byron (close to Rochester and the Mayo Clinic).
The park offers a variety of things to do including picnic areas, fishing, campsites, playground equipment, hiking trails and more.
The Zollman Zoo, located in the same area, offers a nature center, and the opportunity to visit with over 30 native Minnesota animal species – from wolf to bobcat, black bear, goats, donkey and bison. It's a smaller, quaint little zoo that is just perfect to visit any time of the year.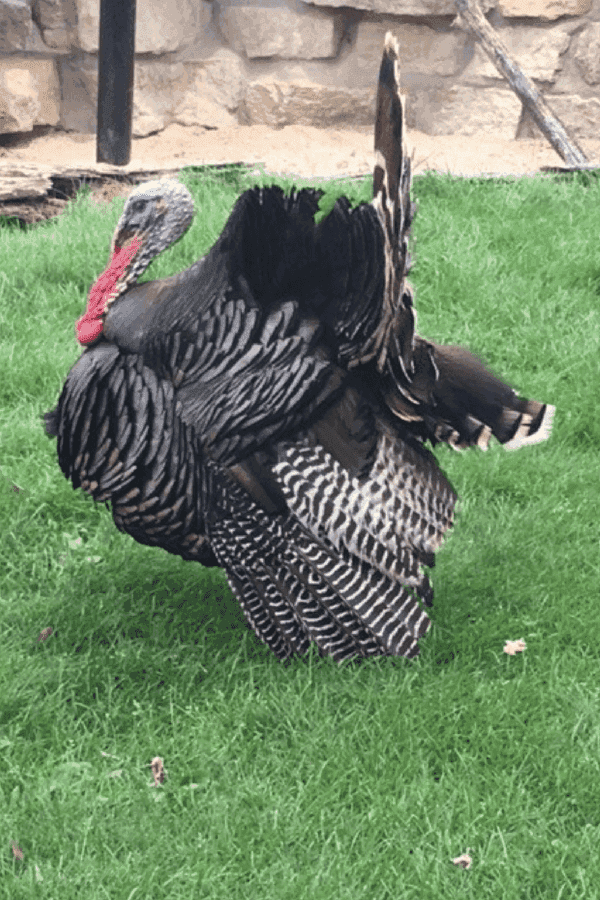 Oxbow Park is one of our kids favorite ways to spend time in Minnesota and it's something they ask to do every time we go up – no matter what season (they are open year round).
They LOVE to go to this zoo and it's perfect for kids of all ages. One of our favorite reasons to go to the park is because admission is completely free. My kids love this park better than our local Phoenix Zoo because the animals are always awake and available, and it's much more child friendly.
Combined with the fact that the park has lots of green open space for them to run and be themselves.
History of the Park
The idea of the park was started back in the late 1960's by folks on the Olmsted County Park Board and residents of the area. They purchased just over 400 acres of land in the Zumbro River Valley and named it "oxbow" because of the resemblance the area had to a large bend in the river (ox yoke).
Over the years, the park gained additional acreage from future development, and from a gift of land received by park neighbors upon their passing.
Now, the park has a whopping 620 acres.
The zoo creatures featured at Zollman have physical injuries that render them as non-releasable. Some are also surplus zoo animals from other facilities, or are purchase from licensed animal farms. No matter where they come from, they are well taken care of in their facility at the zoo.
One of the best features of the zoo besides the free cost of admission, is that it is open all year, with the exception of a few days. While it's cold and snowy in the winter, almost 2 dozen of the animals are active all winter (from wild turkeys to goats, fox, bobcats, raptors, porcupines and more).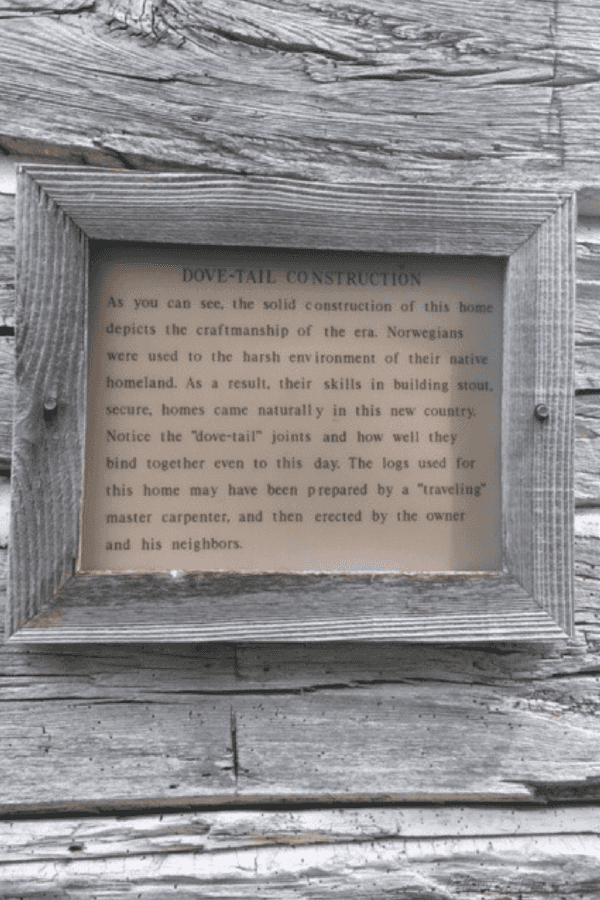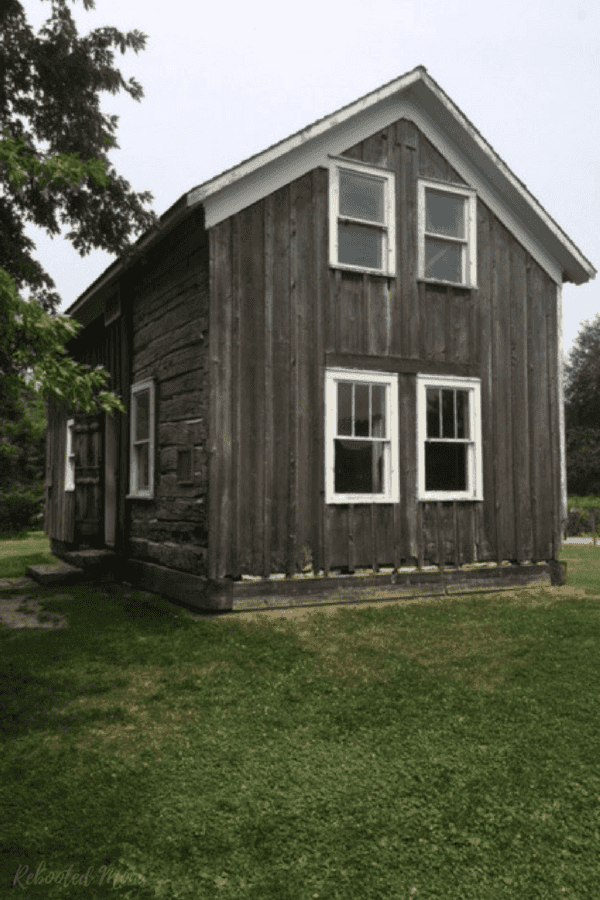 Helleckson House
The Oxbow Park/Zollman Zoo property also features the Helleckson House – a house built by Norweigan immigrants to the United States circa 1850 – preserved in Oxbow Park, Olmsted County. The park has also preserved the farm equipment used in that era (which our kids found to be really fascinating).
The house is open, but the stairs and bedroom is blocked off – you can see an old stove, and lots of framed reading material describing the old arm equipment, the life of those from the 1850's and some of the clothing styles worm in that era.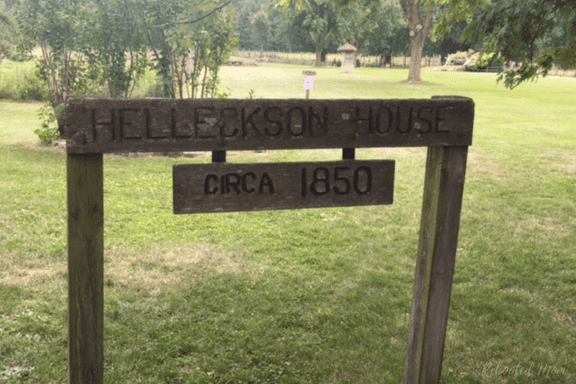 The Helleckson House is in the same area of the park as the bison, and truly white, albino deer – and large open grassy areas that are perfect for running and picture opportunities.
Cost & Hours
The park and zoo is FREE to the public, and the park and zoo are both open daily.
Oxbow Park – open daily, 5 a.m. to 10 p.m.
Zollman Zoo – open daily 10 a.m. to 4 p.m. with the exception of New Year's Day, Easter, Thanksgiving and Christmas
Camping season runs from May to early October, 30 camp sites are available with running water, restrooms and showers.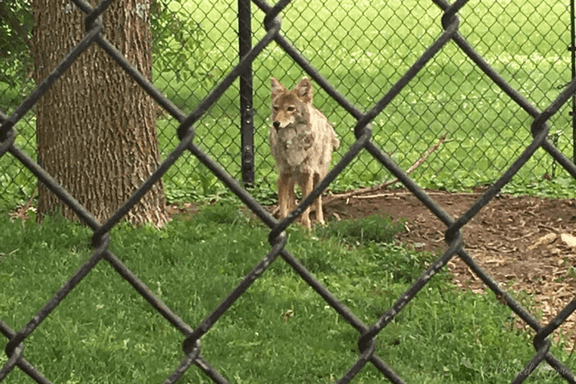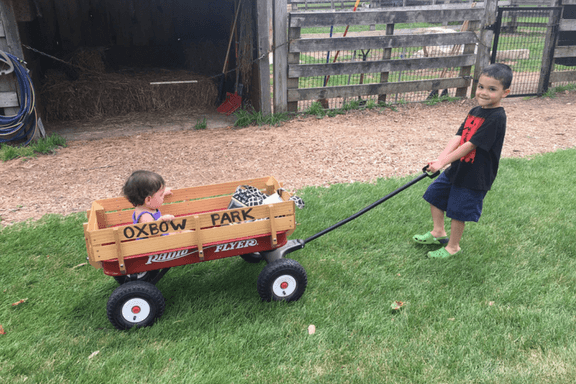 If you are traveling there with kids, 2 hours at the park is more than sufficient – and one of the best features of the park is that they have wagons available for the kids to pull. It does get busy on cooler days to prepare ahead of time as there aren't unlimited wagons.
Holiday ZooDazzle
Every December, Zollman Zoo has their Holiday ZooDazzle – giving you the chance to see the animals in the holiday spotlight. (Ya'll, let me tell you that my kids LOVE the ZooDazzle – it's SO much fun!) ?
The annual 2-day event, held in December, features thousands of holiday lights and ornaments that are placed strategically to put the 30-plus species of Minnesota birds and animals in just the right light. The event includes apple cider, cookies, ornament making, Christmas card opportunities, a visit from Santa and more.
The best part? It's FREE for families to come out and enjoy and any money raised goes to anything the park needs throughout the year. Dress warm though – December can be chilly! ❄️ ❄️
Have you traveled to Minnesota?
Are you from Minnesota? If so, have you been to Zollman Zoo?