Do you live in Phoenix? Here are 5 family trips to take this winter that'll help you make lots of new wonderful new memories with your kids!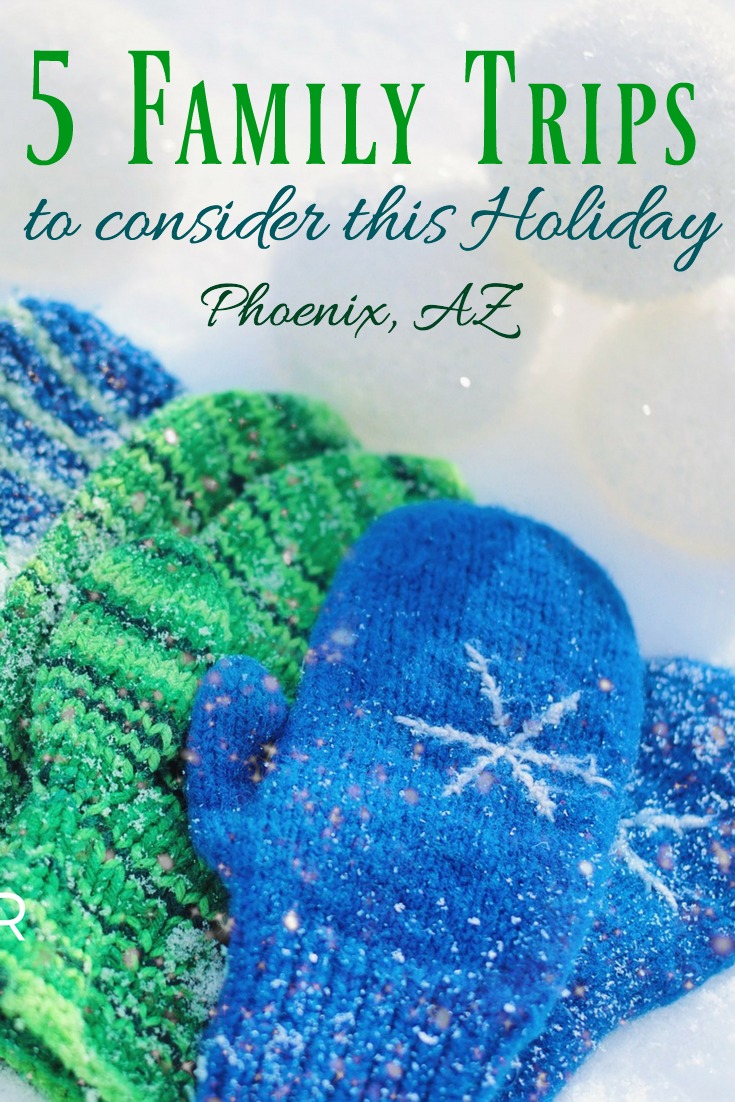 If you are gearing up for the holidays this year, but aren't too hip on buying your kids loads of gifts … the best gift you can give is time together as a family.
While we stopped gifts completely a few years ago, our kids still love and enjoy the holidays with our help and a shift in focus off the material items and more on time spent together.
Last year, we did a spurt of the moment trip to Bearizona. This year we are planning on taking the kids to the Hoover Dam and Grand Canyon before year end. They are excited, and we haven't been (yet!)
A few years ago, we enjoyed the North Pole Experience, and next year we'll probably do the Polar Express – with 5 kids, it's not as easy to be able to afford to go to them all in one year, so we have to save up and take them over time.
5 Family Trips to Consider this Holiday Season (Phoenix)
We thought it would be fun to round up a few fun family trips for the holiday season. A shift in focus off of material items and onto time spent together. You'll be surprised what your kids remember! Looking back at pictures inspires conversation and old memories of some of the places we have visited.
It's neat to see what they remember.. what sticks (sometimes it's the quirkiest of things, too!)
These opportunities below can truly fit for all ages!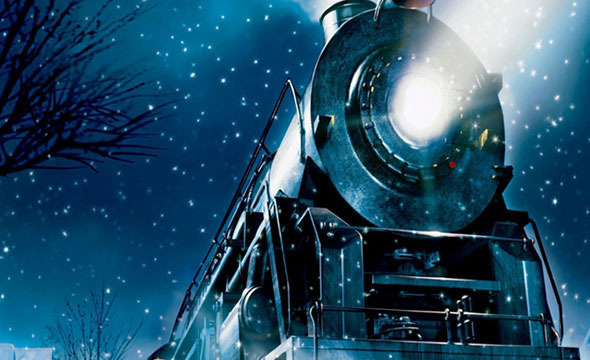 Every winter the Grand Canyon Railway's Polar Express comes to life as a journey into the wilderness of Williams, Arizona.
The ride lasts a little over an hour, with the train leaving each night at 5:30 p.m. and 7:30 p.m., as well as select days that feature a 3:30 p.m. matinee departure. Book online to see if they have spaces still available for this year. Or think about booking early for next year, or call 1-888-848-3511.
The trip is 90 minutes round trip – pick up a stay in a hotel in Williams, and make it a weekend.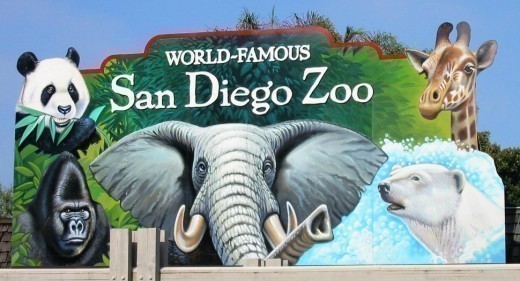 Take the kids to the San Diego Zoo, and pick up a hotel for a really inexpensive few nights at a hotel to make it a fun trip! If you are looking for something to do on the second day of your stay, the U.S.S. Midway in San Diego is quite impressive – not to mention a great learning experience.
I'm certain your kids would love the Midway as much as ours did – even the smallest!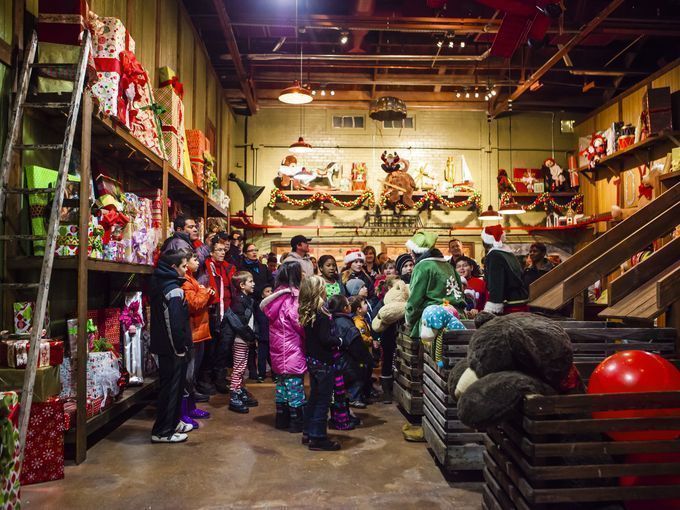 The North Pole Experience (NPX) is a really fun Christmas adventure. The adventure takes families on a trolley ride through the magic portal (forest) to Santa's Massive Workshop in the middle of the forest up in the Flagstaff area.
Children and parents are then guided off the trolley where they knock for the elves at this workshop and receive a tour. They then get to see Santa at the end of the tour, too.
The Little America Hotel is the official lodging location for the NPX, and trolley departure station for the event. The hotel is nestled nestled on 500 acres of forest with 1 million Christmas lights. It's definitely a fun experience – we have been, and we hope you try it out too!
You usually need to pick up your tickets early in the year because it books up quite fast. It's a better experience for younger kids (I'd say 5 or under). We went when we had 4 kids, and the older two thought it was a bit cheesy, but the younger two thought it was wonderful.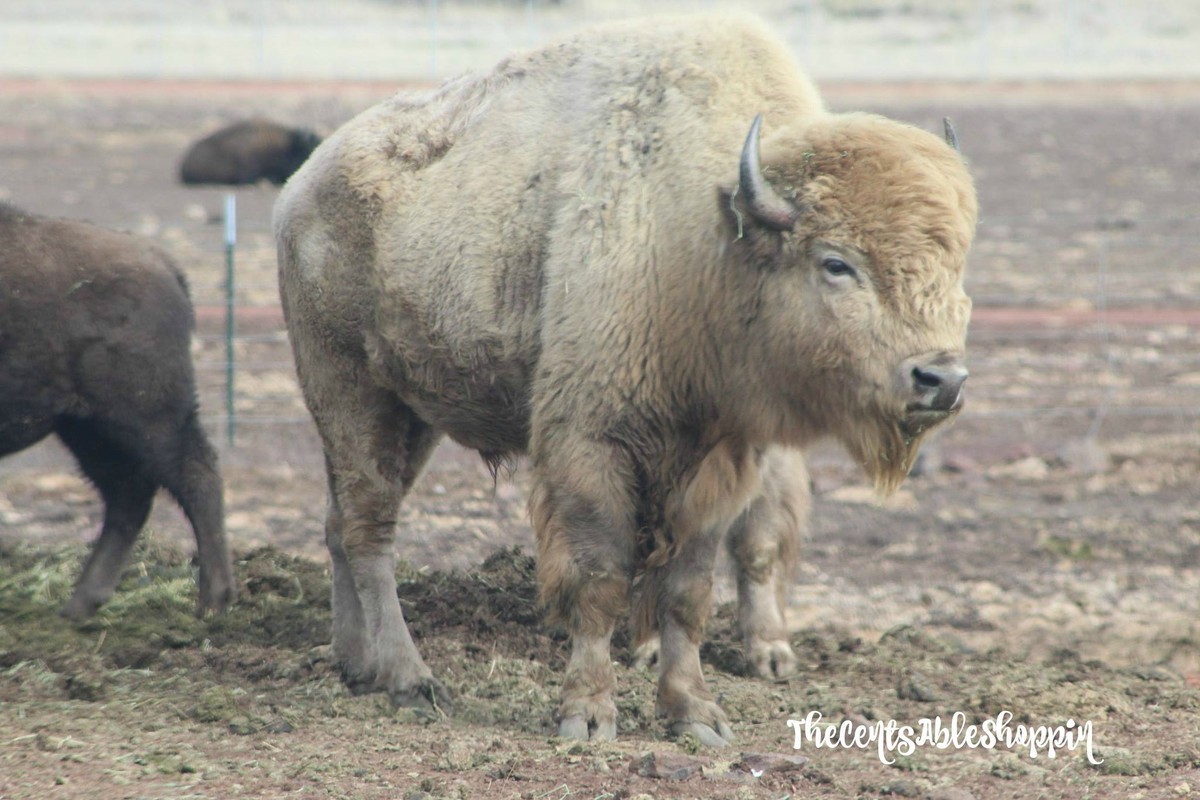 Have you been up to Bearizona? Bearizona is a Drive Through Wildlife Park located at Hwy 64 and interstate 40 in Williams, Arizona.
The park is 60 miles from the South Rim of the Grand Canyon. The drive through portion of the park is 3 miles and takes you through 160 acres of Ponderosa Pine Forest. You will get to see a variety of animals – bison, black bears, mountain goats, arctic wolves, bobcats and many others.
Guess what? Can you believe we got that close?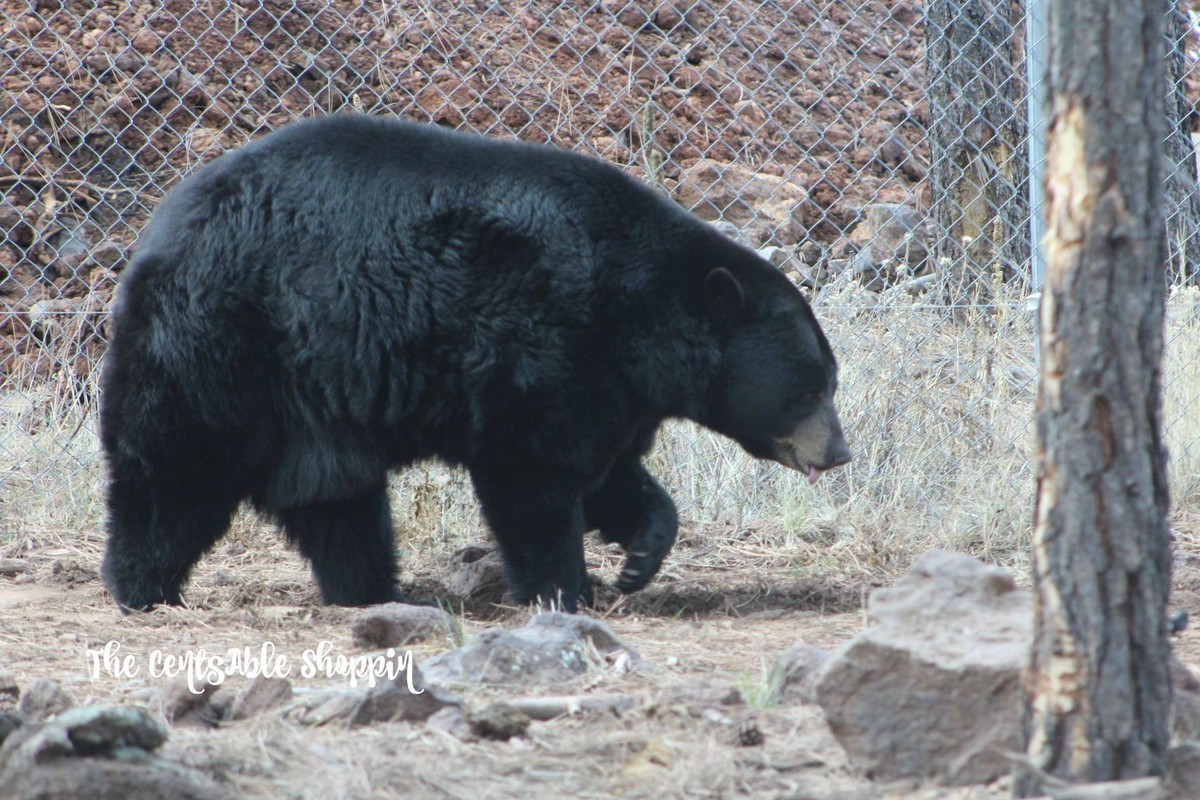 The park also has a 20 acre walk through area where you can see smaller animals on exhibit. You can see Bearizona.com for admission costs and other information. If you take a trip up there, it's a great idea to stay off the 1-40, just West of Flagstaff. They have a really nice Days Inn if you are looking for something economical.
Or, opt to stay in Flagstaff, and the drive to Williams is just about 30 minutes. Stay the weekend up in Flagstaff and enjoy the snow, take the kids sledding (see our list of places to sled), or visit the Lowell Observatory.
Our kids had a blast at Bearizona. It truly is probably ten times better than any local zoo we have been to here in Phoenix. Even the walk through portion of the Zoo was amazing. The animals were very excited to see everyone there and the weather was chilly enough for us to enjoy hot chocolate as we walked around the zoo!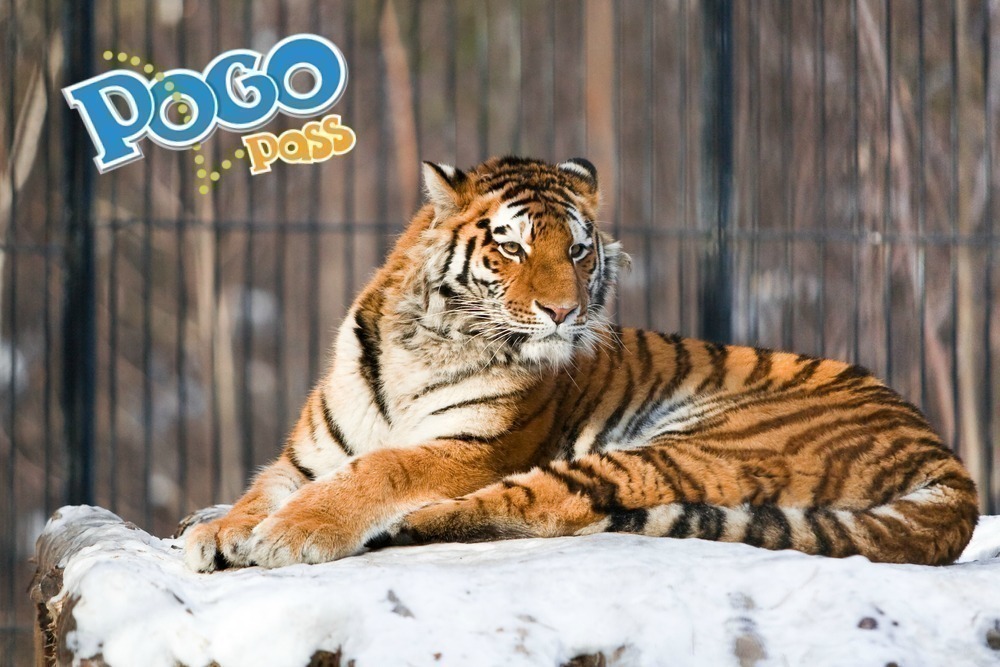 This is probably one of the best ways you can spend time with your kids. Instead of taking them for the trips above (which are ALL pretty neat!) you can get a POGO Pass, and enjoy many visits to a variety of places through the year!
You can pick up 60% OFF the cost of a pass with code CENTSABLE and take part in a multitude of venues with your family. One POGO pass is valid for a 12 month period.
Those are just a few of the many family trips you can incorporate with your family to start a new tradition. Of course, there are probably many more family trips you can take (LEGO Land, Disney).. we were trying to keep the cost somewhat affordable!