The LEGOLAND Beach Resort is a fun and memorable experience for children and adults alike. Here are 10 reasons to stay at the Beach Resort in Florida!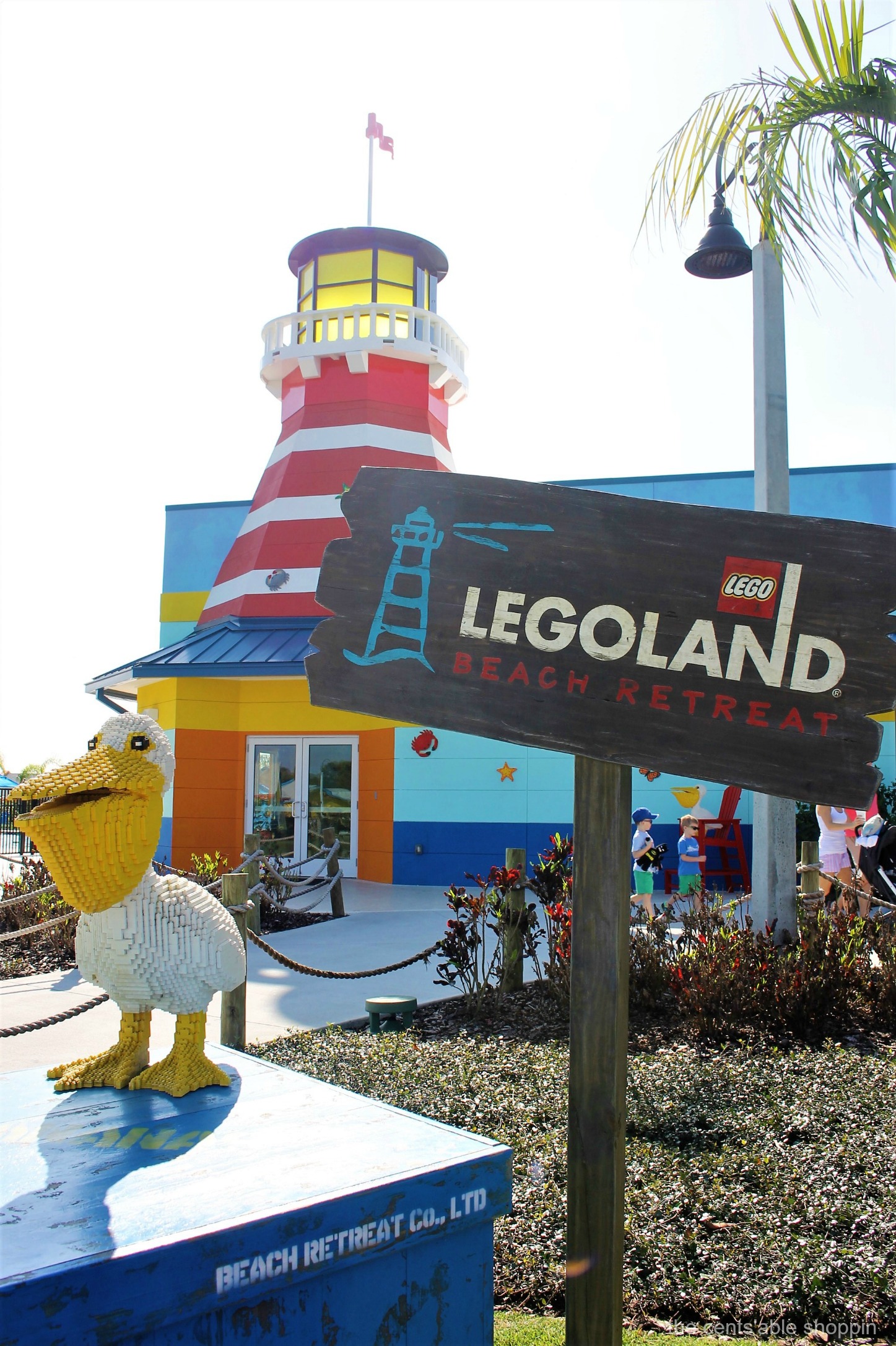 Legoland Resort is located in Winter Haven, Florida and located within an hour of Orlando. It is a great place to check out if you happen to go to Florida for a vacation for Disney or other Orlando activities.
It is in a beautiful setting right on a large lake with gorgeous Cypress trees. The theme park and the other hotel are in the exact same area, and the newer beach resort is located just across the street.
Both hotels are great and are a wonderful choice for families when they come to the theme park. It is cheaper to stay at the Beach Resort too, if money is a big factor.
There are not many hotels right near the park otherwise, and you do have to drive a bit if you choose to stay elsewhere.
We have enjoyed both hotels, having stayed more than once, and wanted to share why you may want to choose the Beach Resort over the Legoland Hotel.
Signing in in super convenient
You pull up to the resort in your car and they sign you in right at the gate. It makes is very convenient for the whole family. Just let the kids know you will be sitting in the car for a few minutes so they are prepared, and then once you're done, you get to drive closer to the area where your little bungalow is located. No going inside for a long process or having to either leave family in the car to wait or drag them all inside before you're ready for that either.
With the other hotel, the lobby is the main area where you hang out and play and it's very fun and inviting, but your kids can get submerged immediately, leaving you to haul everything and round them up just to get into your room.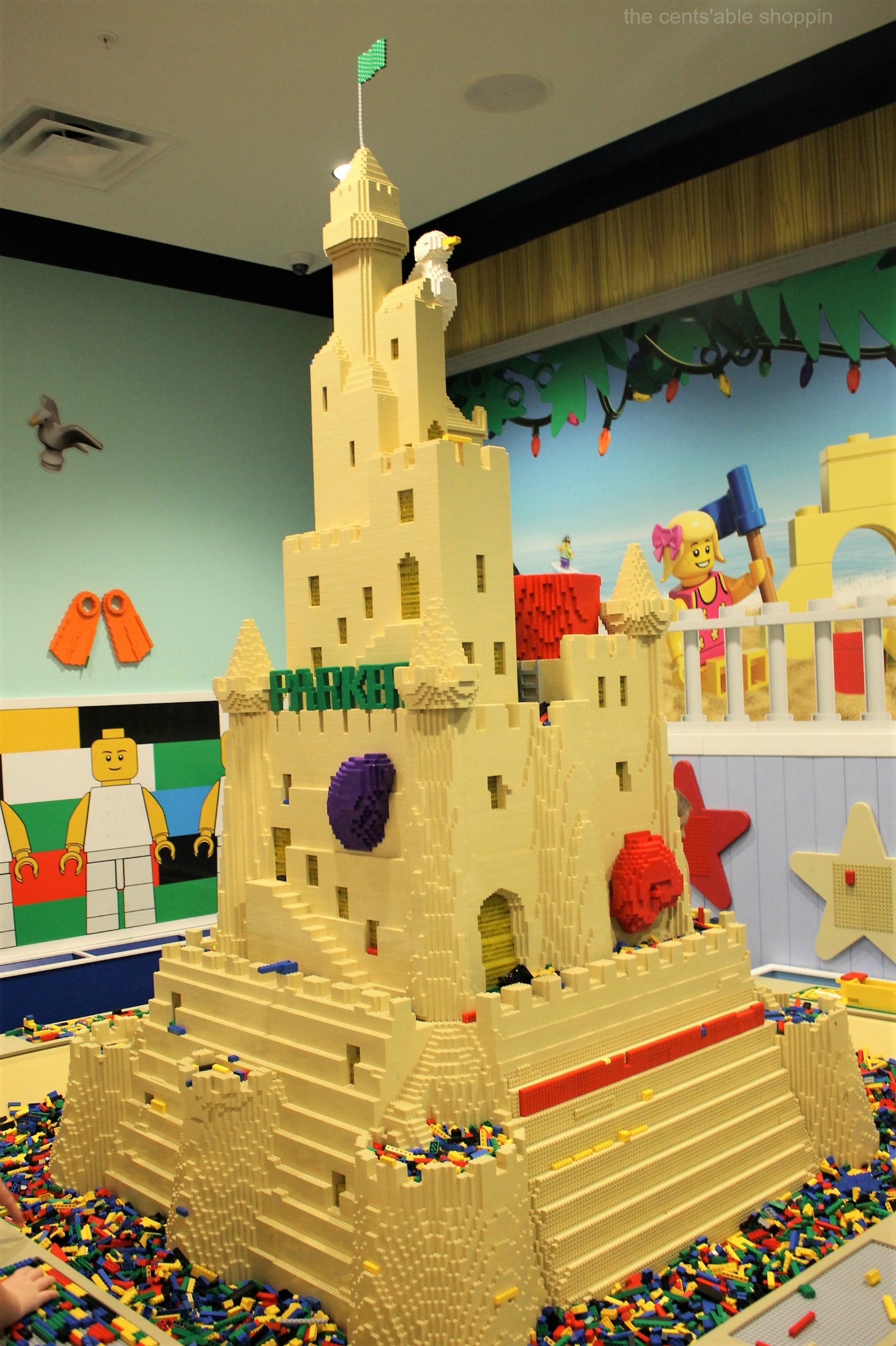 There are fun, unexpected activities to do
They make everything fun at this place. There are cute Lego builds everywhere, which is very entertaining to see. They play games at the pool, have a lighthouse lighting ceremony at sunset, and right in front of the main resort building they have cornhole games on the lawn. Little things like these add up to making the stay better than it would be at an average hotel.
One thing I wish they did have that the other hotel does, is the build classes for the kids, but otherwise it is very much the same, just on a smaller scale.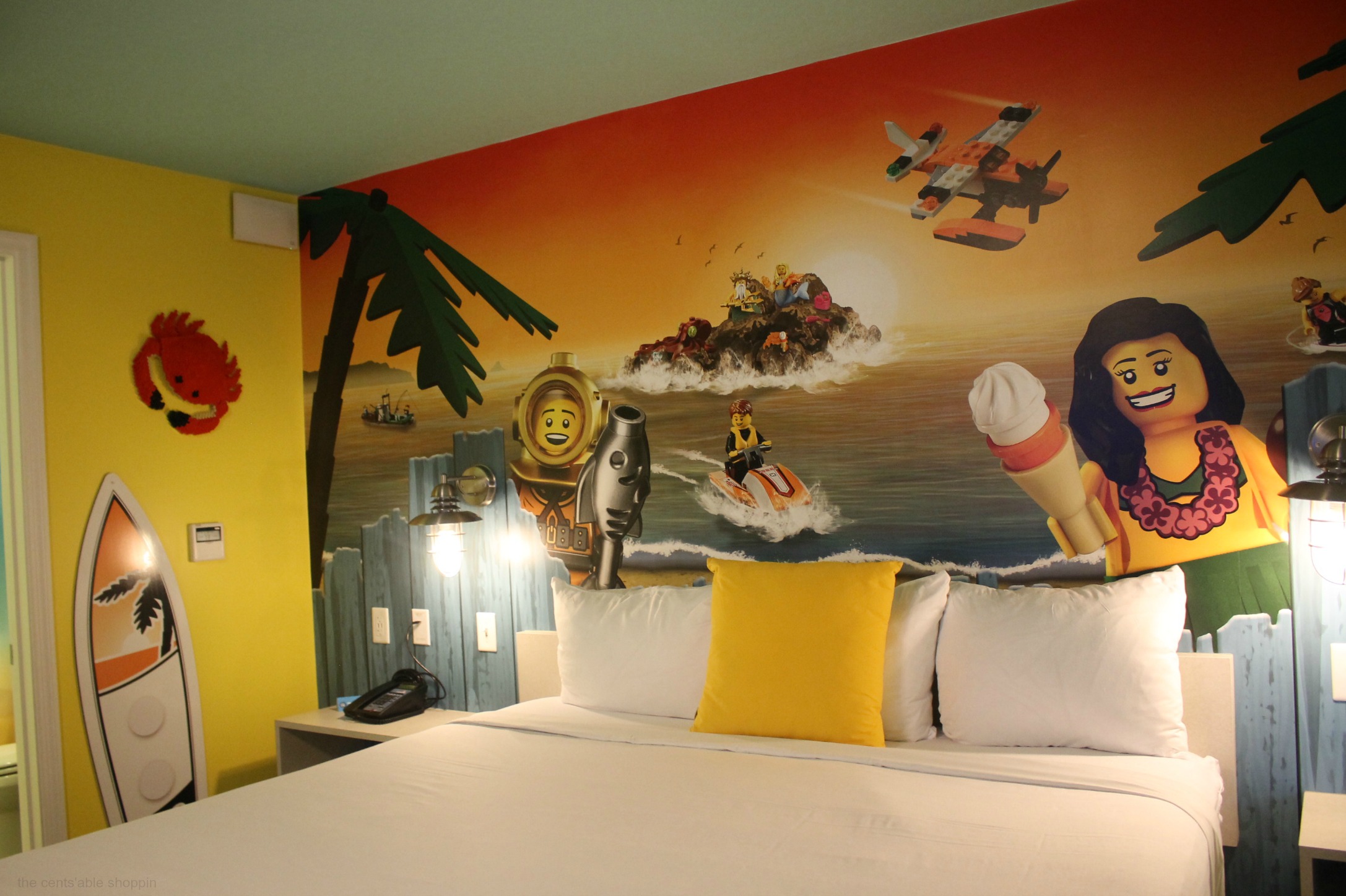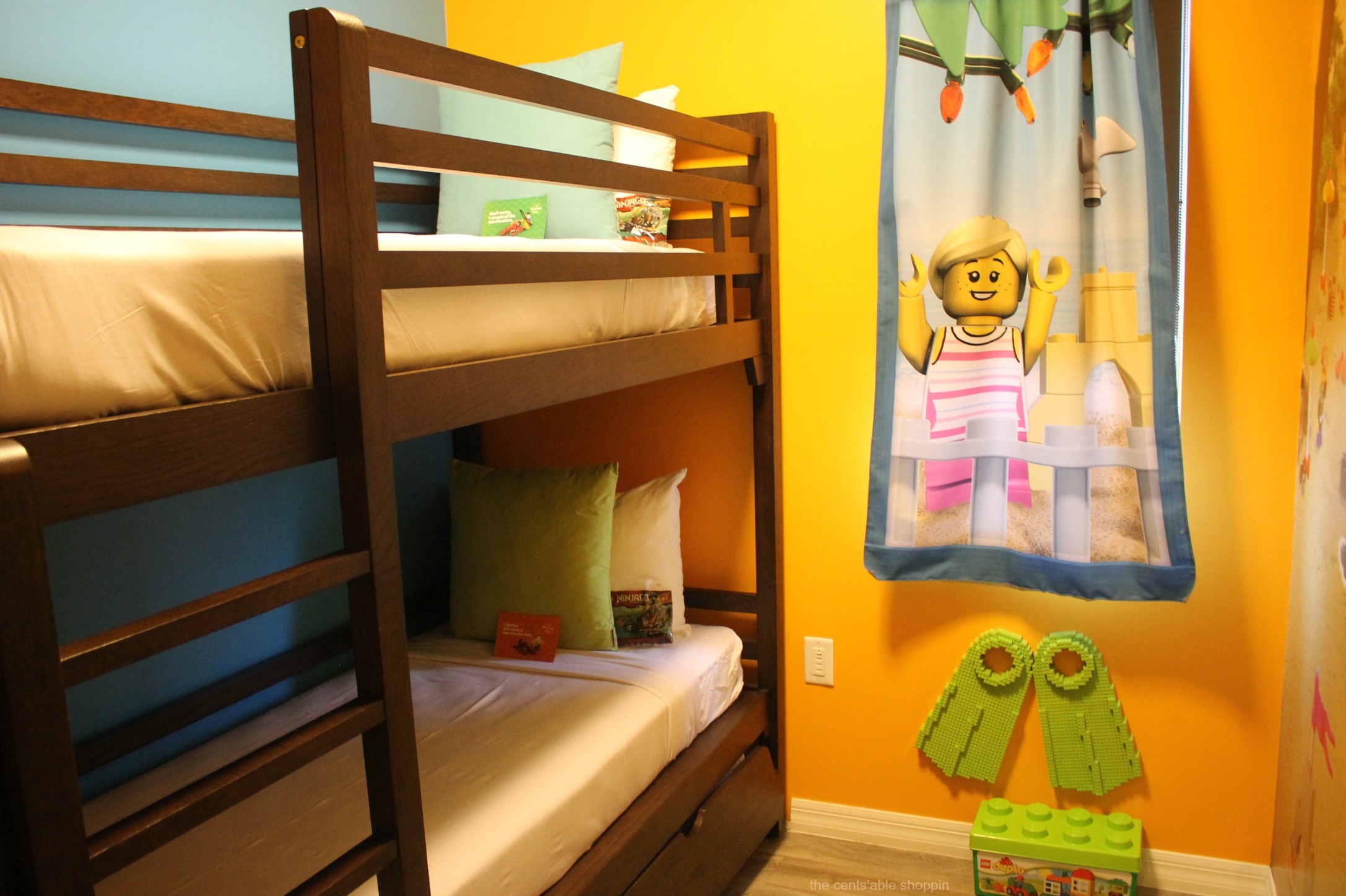 Kids have their own space
The rooms are like small little bungalows and even though your rooms are attached, there is a separate area for the kids. They have their own bunks and there are trundle beds too, so depending on how many kids you have, they make it work. They have a dividing curtain that helps both adults and kids feel like they've got their own space. (The addition of bricks to play with in their space doesn't hurt, either!)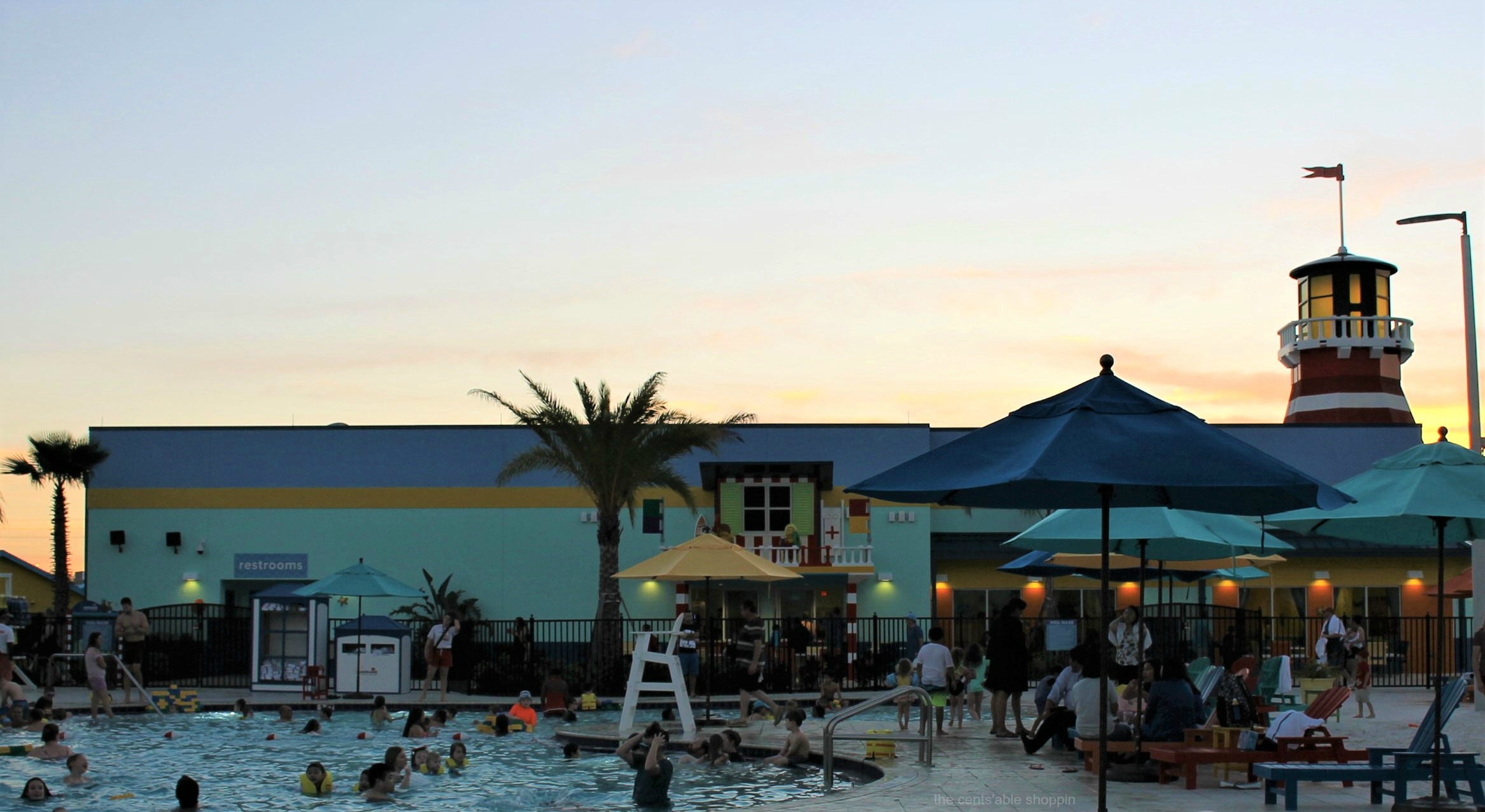 The pool is excellent
It is a good size and has plenty of fun additions. Find foam bricks they can build with to make floats or toss, a sandy play area, good-sized playground and more. There is also lots of seating and umbrellas for the adults. Plus, if you're there in the evening, you get to see the Lighthouse Lighting Ceremony which is really cute.
You feel more secluded
The little houses you stay in are divided into different themed sections and there are just a couple of them in each one. So, when you are in your room or hanging out outside of it, you still feel like you're in a special place that gives you a decent amount of privacy and space. The larger hotel doesn't have this feature at all. There are people everywhere and you can hear them most of the time. There is a little porch you can sit on and a small playground at each one also.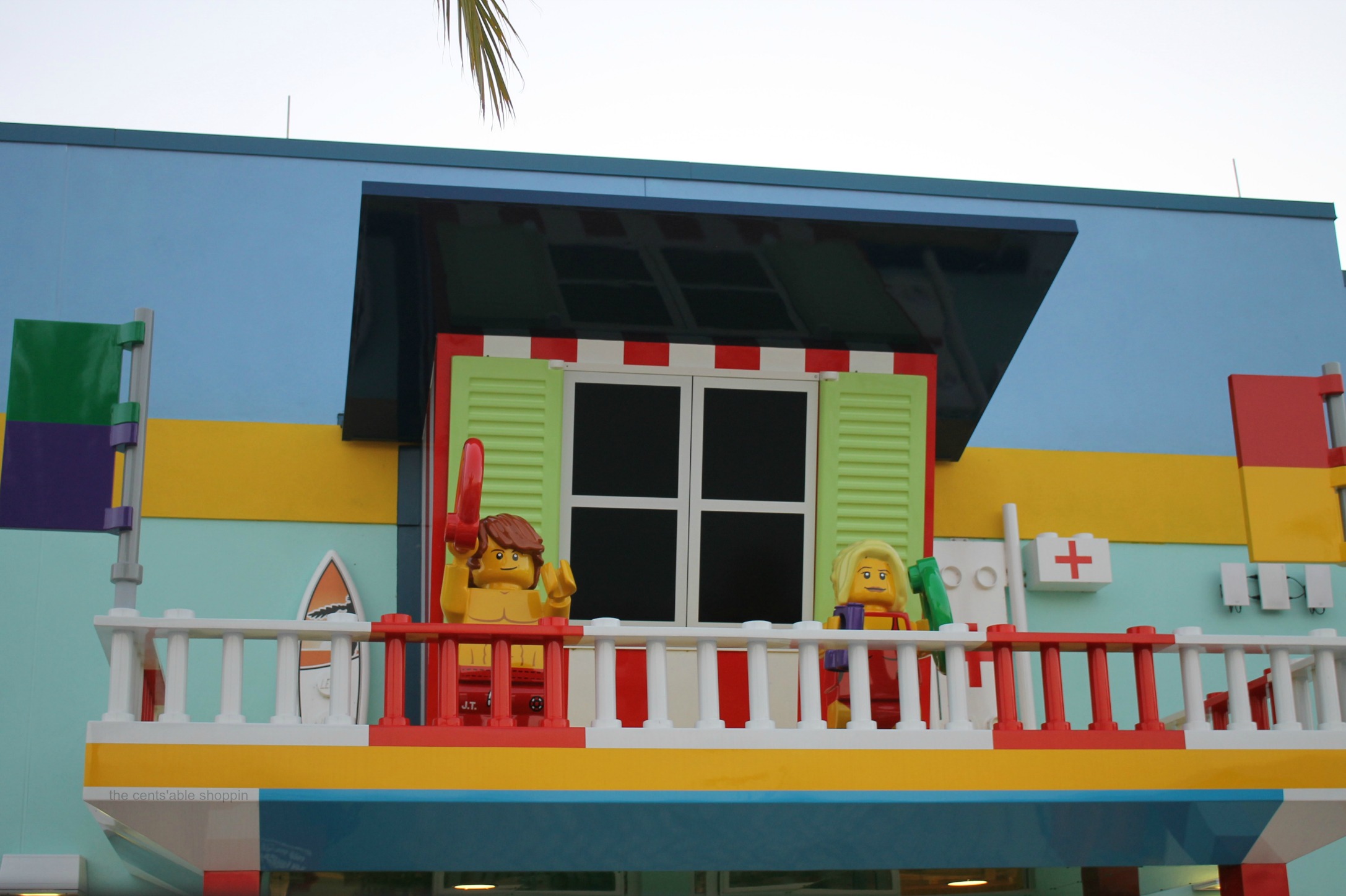 Don't get me wrong though, there is plenty to do and see in the main area as well, but if you're wanting some quiet time, you can get it too.
Buffet style food is excellent
They give you the breakfast buffet free with your stay and it's well worth going to. They do have a menu that you can order off of for other meals though, but if you eat in the park, or want to get food at the Publix grocery store next door, or a place down the street, there is plenty close by. The breakfast has a wide variety and if you have any allergy issues, let them know, as they are awesome about taking good care of you.
Close to the park
Even though it's not as convenient as the Legoland Hotel, which is right in the same spot as the park, it is just across the street, literally one block away. It takes about 5 minutes to drive to, so no need to get everyone settled in the car too well.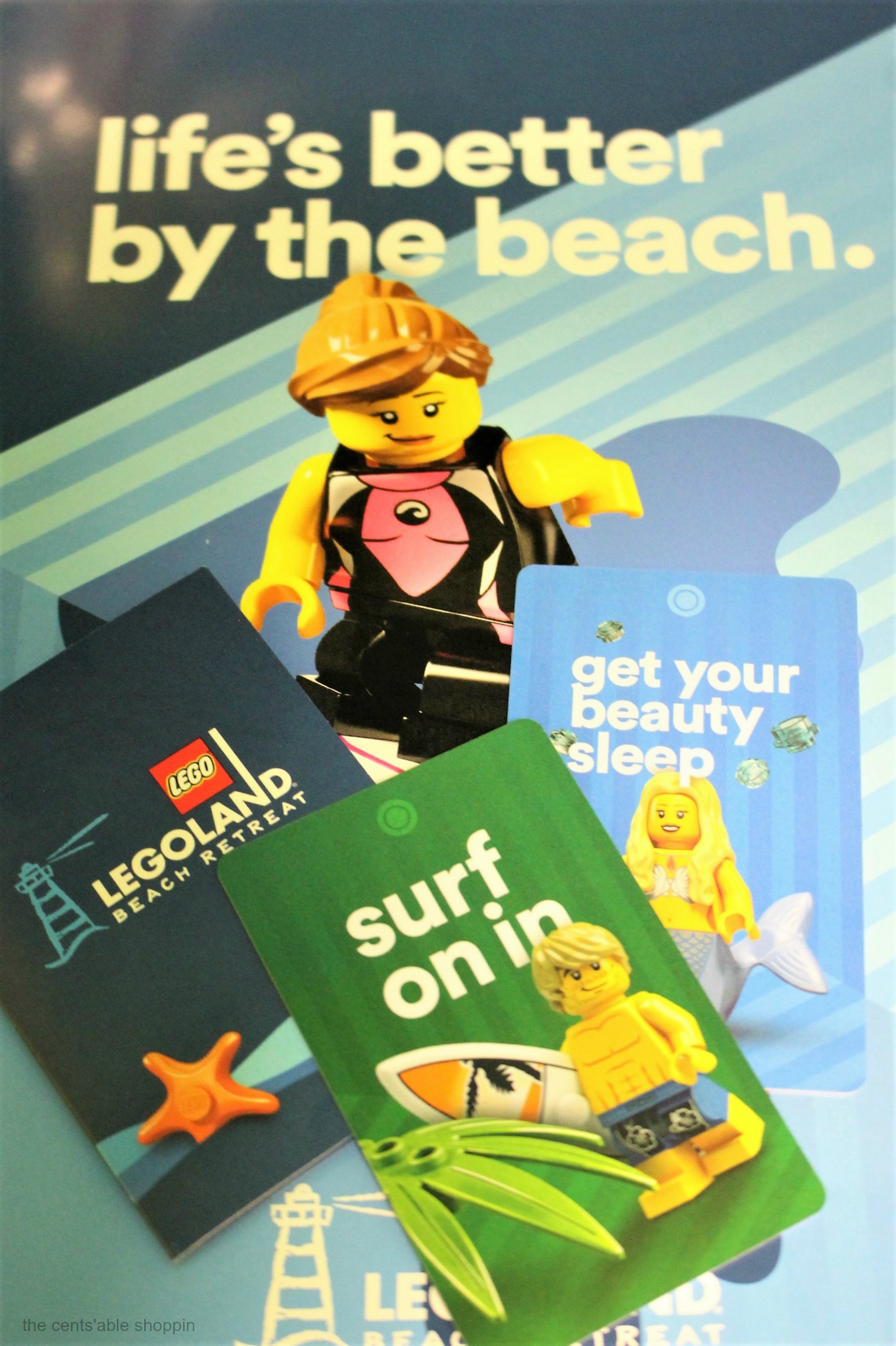 Free parking for the theme park
Parking at the theme park is free with your stay, and it's $17 per car normally. If you can't check in just yet and are visiting the park, show your hotel voucher so you don't have to pay for parking. I learned this one the hard way by not reading the fine print.
Kid's Show
Every night they do a fun kid's show in the play area inside where the restaurant is. The brick building area is just beside it too. If you have one kid who wants to dance, and one who wants to build, you can easily do both and see them both at the same time. It is loud during the show, which is the only downside to it. They make it very interactive and fun and then they also do a bedtime, winding-down story with them afterwards, so I would recommend doing both, so you aren't taking your kids back to the room all wound up.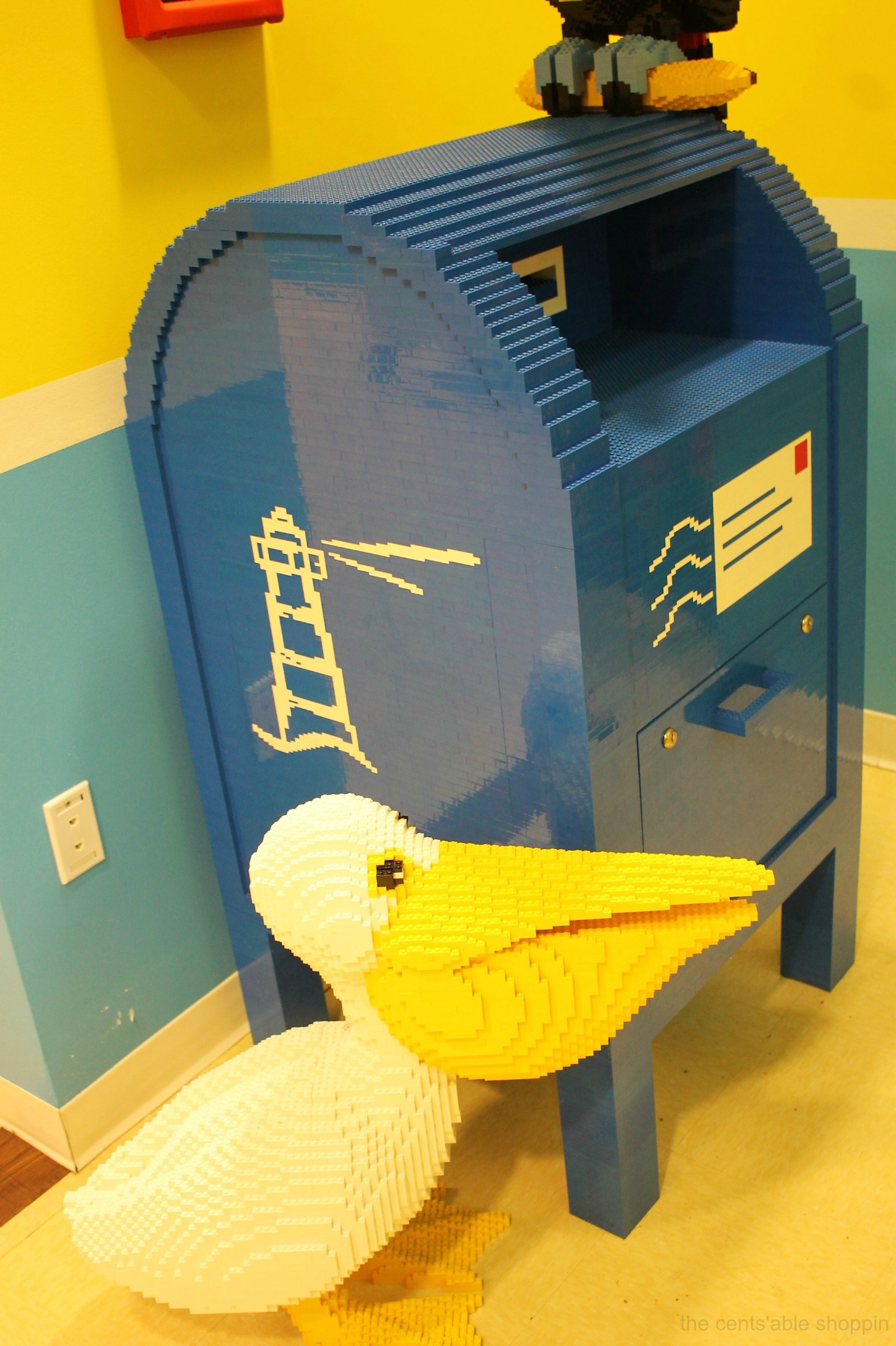 It's different
Staying here is unlike any other hotel you've probably visited, besides a LEGO themed one of course. The thought and planning that goes into their hotels makes it very special and even if you're not there for too long. It is definitely a memorable experience.
It helps bring the whole LEGOLAND Resort experience together in a way that just doing the park won't accomplish.
Have you ever been to the LEGOLAND Beach Resort? What was your experience?
More LEGOLAND: