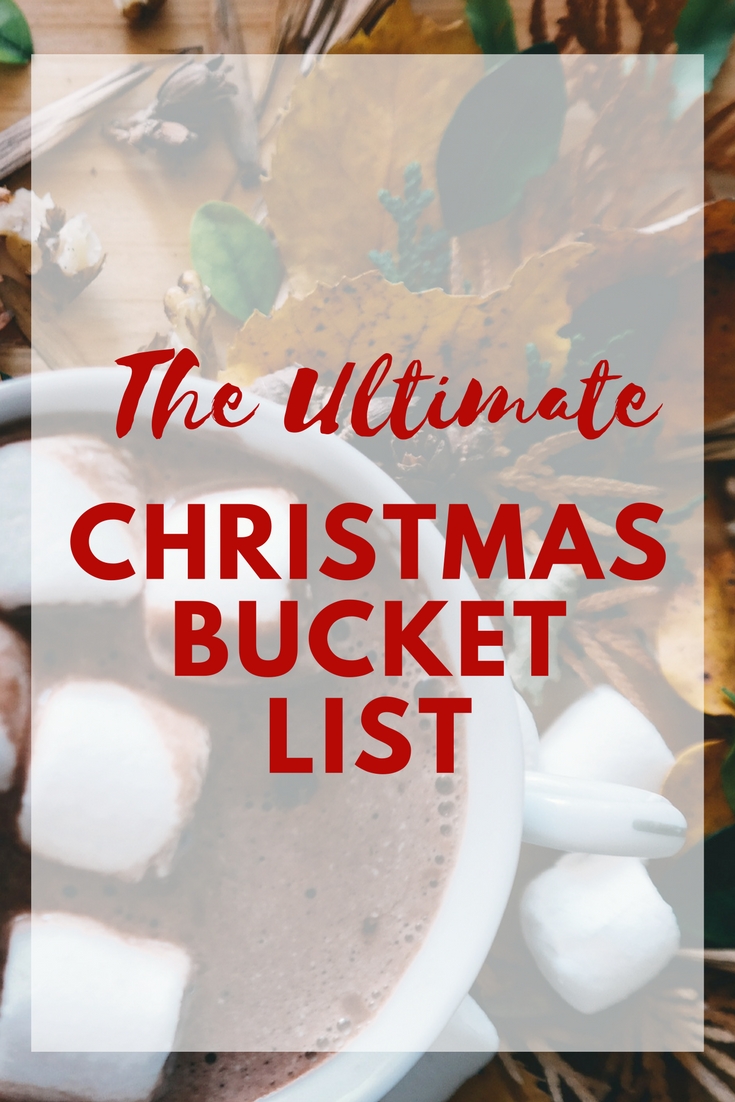 Many of us have spent months counting down the days until we can celebrate Christmas… And now that it's just a few short weeks away, you can make the most out of your Christmas season with our list of can't miss holiday activities.
Download or print a list of the best Christmas Bucket List activities to do with your family this holiday.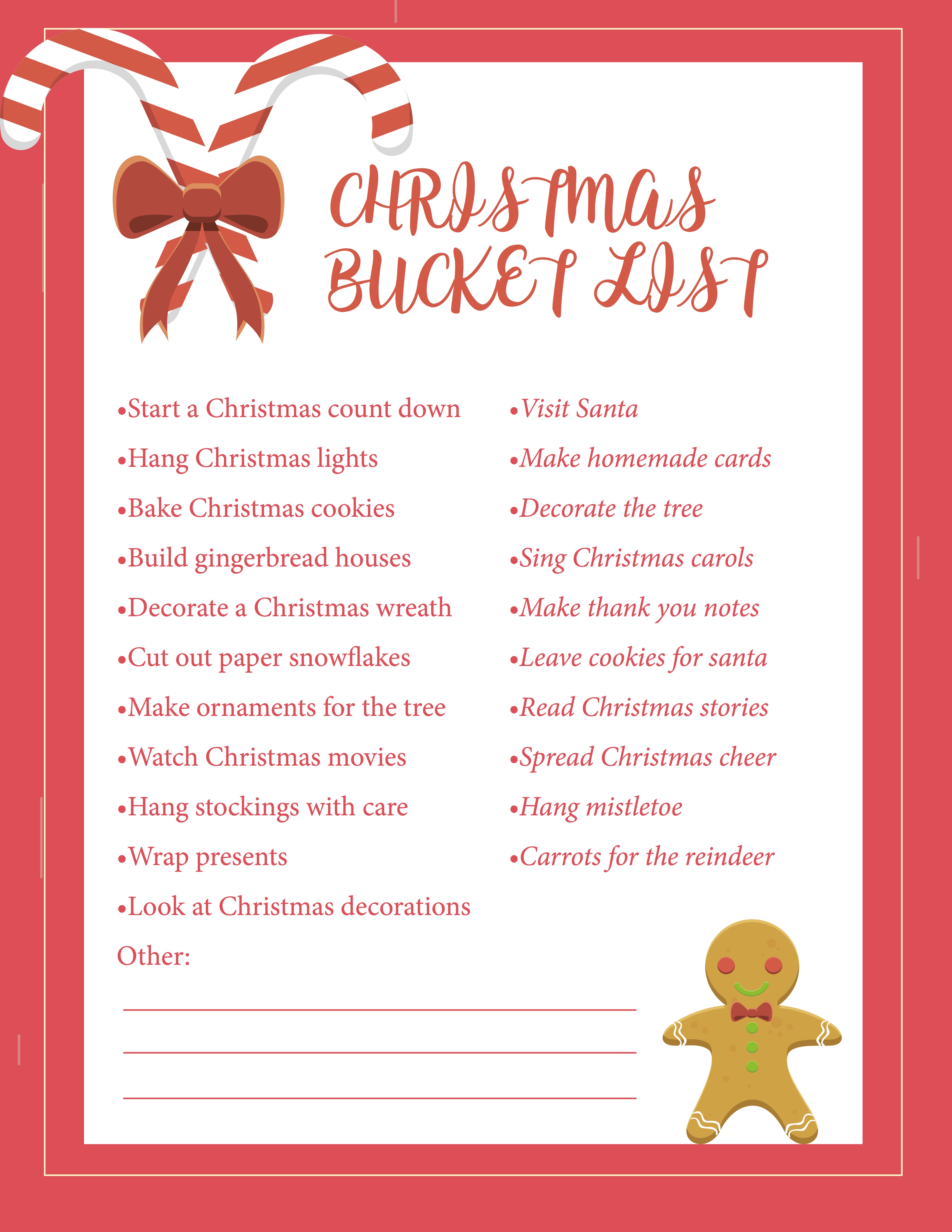 Start a Christmas Countdown
Getting organized is the best way to ensure that you have the best holiday with the least amount of stress. Put activities on a calendar and start baking things that you can freeze.
Update your holiday card list, and if you haven't already, make a master gift list (and don't forget to make your budget, too!) Start addressing holiday cards, and shop for any perishables early. Don't wait to mail any out of town presents and get your Christmas cards in the mail before the post office rush ensues around mid-December.
Deep clean your house a little at a time between now and the holidays by doing a little each day – encourage your kids to help, too!
Hang Christmas Lights
Do you hang lights at the holidays? Decorating for Christmas doesn't require that you go overboard – a few simple strands of lights around the house can sometimes be the best route.
Remember to use a strong ladder, and secure with insulated holders (never tacks or nails). Always remember to plug in the lights before you install just to make sure they are all in good working order.
Bake Christmas Cookies
There are so many wonderful recipes for holiday cookies floating around the 'net – grain-free, gluten-free, rich & decadent, fudge, and even no-bake options.
Here are some of our favorites:
If you are up for it, you could even plan a Holiday Cookie Exchange!
Build Gingerbread Houses
Find over 40 Gingerbread House ideas to help give you inspiration.
Decorate a Christmas Wrath and Cut Out Paper Snowflakes
Don't you remember cutting out paper snowflakes as a kid? We did it all the time – I actually even remember doing it in class (ssh!) Christmas wreaths don't have to be extravagant – thankfully they can be incredibly inexpensive with a few materials from the local Dollar Store.
Don't believe me? Find 40+ Christmas Wreath Ideas.
Make Ornaments for the Tree
One of the easiest ornaments to make are these handmade Mickey Mouse bell ornaments – they are super easy, and you can make a dozen for under $4!
Or, make any of these 40+ homemade Christmas ornaments with your children.
Watch Christmas Movies & Hang Stockings
Every year, Hallmark has the Countdown to Christmas movies – grab the list here or opt to download. While you are watching movies, hang up your stockings with the kids.
Wrap Gifts & Look at Christmas Decor
If you aren't giving traditional gifts this year and are opting for experiences, check out a huge list of ideas for gifting to your family – including kids, dad, mom and even grandparents. Material gifts are amazing but sometimes experiences can lead to a better relationship and encourage family bonding.
Pile the family in the car and take a drive to see a nighttime tour of your down, decked out in Christmas decorations.
Decorate the Tree & Sing Christmas Carols
Don't forget to pick up some FREE sheet music!
Make Homemade Cards
Are you sending out holiday cards and/or letters? If not, don't worry — sometimes it's less stressful to send an email or make a quick Facebook greeting.
If you are sending out letters, find some tips for writing an incredible and entertaining holiday letter and cost-effective options for sending cards to family and friends.
Thank You Cards
Encourage your kids to write thank you cards for family and friends who are gifting this year – download a FREE "Thank You" printable template for younger and older kids that will help and encourage them to show gratitude for the generosity of others.
Spread Christmas Cheer
The Holiday Season is a wonderful time to show gratitude through actions each day – through the form of Random Acts of Kindness.
Handmade gifts are a wonderful way to show generosity without breaking the bank, too:
Hang the Mistletoe & Leave Food out for the Reindeer
You can leave out some carrots — or, make magic reindeer food with the kids and sprinkle on the front & back yard for the reindeer. They'll have fun putting it together and even more fun throwing it outside all over the yard!