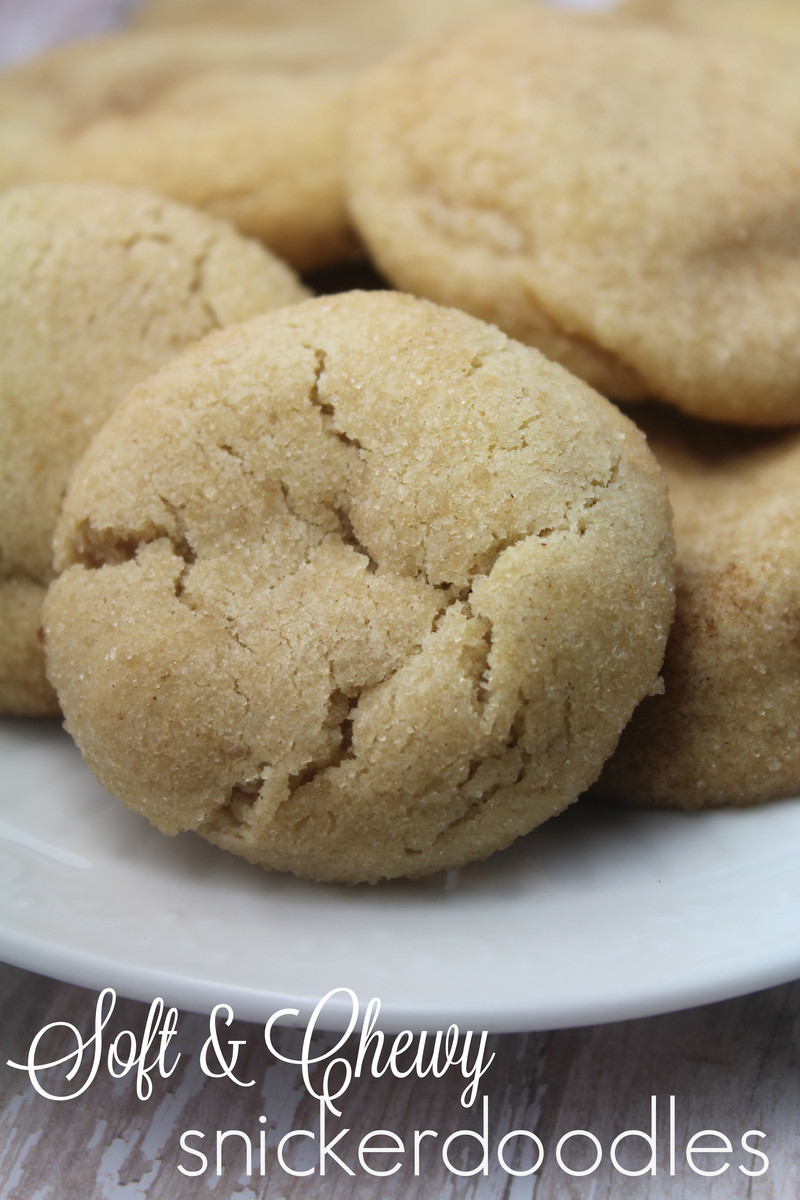 Of all the cookies out there that we could possibly make, my ULTIMATE favorite cookie are Snickerdoodles.
They are so terribly good. So good, that once they are out of the oven I can easily eat 3-4 in a matter of 2 minutes. But I'll be honest & say I'm trying hard NOT to because I cut sugar & sweets out of my diet a few months ago.
It IS TERRIBLY hard to make all this food and know I should not touch it. I even gave up drinking Sweet Tea – I'm that dead set on changing my diet.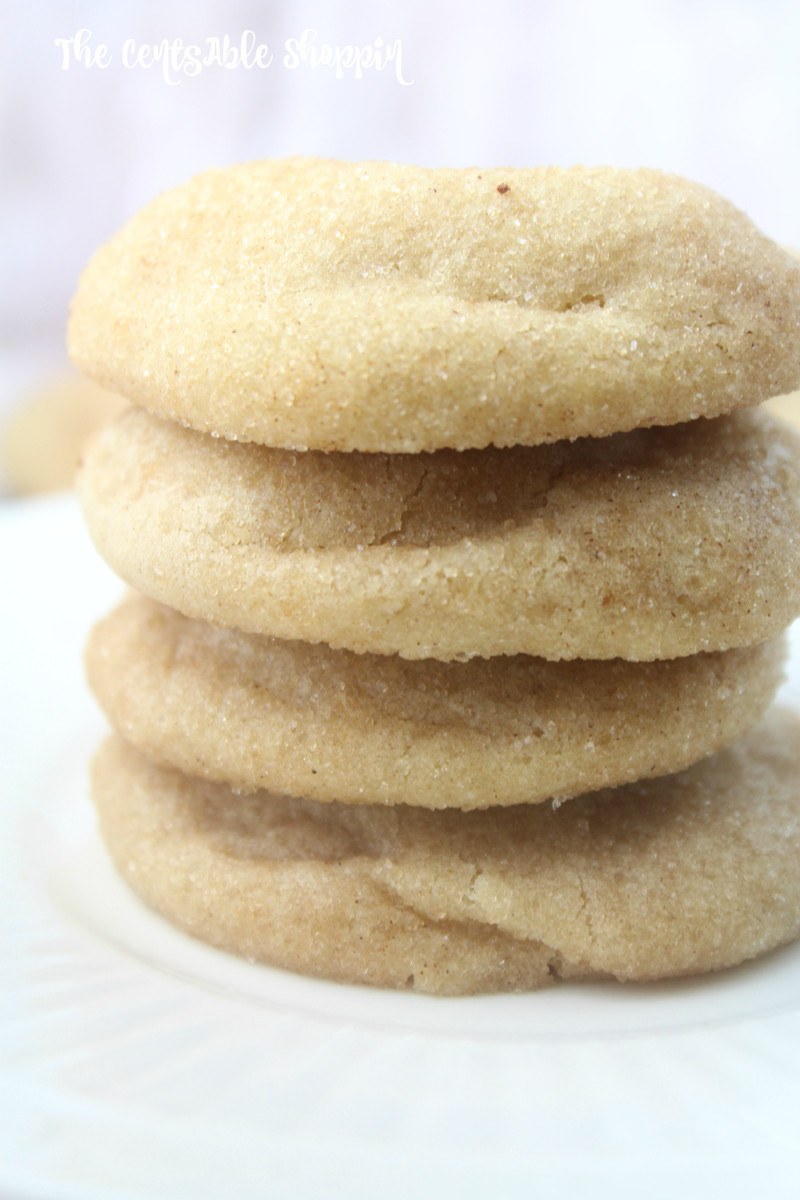 There are a TON of recipes out there for Snickerdoodles. Some are flat and crispy, and some are thick and chewy. I don't know about other people but I prefer mine thick, and chewy. The best part about them is that they are loaded with sugar, and they taste amazing when you dunk them in a glass of milk. Well, honestly .. I don't know if that's a good thing really – too much sugar isn't really good for you – right? We all know that.
Here's the thing: I have a neighbor who bakes. And every year she comes from Wyoming to stay here all winter with her husband and the first thing she does is bring us food. Every week, another tray. I really think she loves to cook, but I KNOW she loves the company too.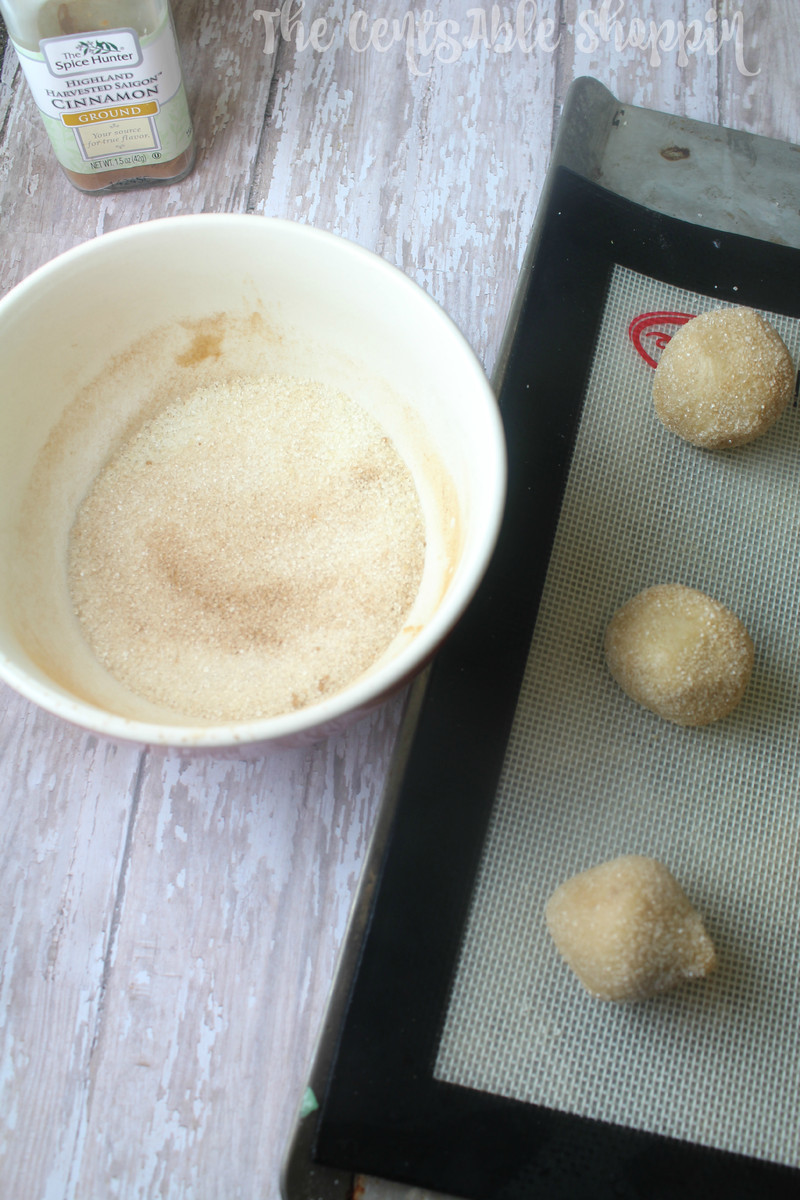 My boys are always over there helping him with his classic Bel-Air, and in turn she brings me cookies. So I can't "not" make her something back – every week I'm trying to make her something NEW so that I can return the favor – this week it was Snickerdoodles and Frosted Sugar Cookies. I might include fudge – we'll see!
This recipe for Snickerdoodles is easy & fast – I can almost guarantee you will probably inhale several before you can tell the rest of the house that there are fresh cookies in the kitchen – but that's ok, I won't tell!
Even better, unlike regular sugar cookies that (sometimes) require you chill the dough – these don't require ANY dough chilling. They are simply EASY and foolproof.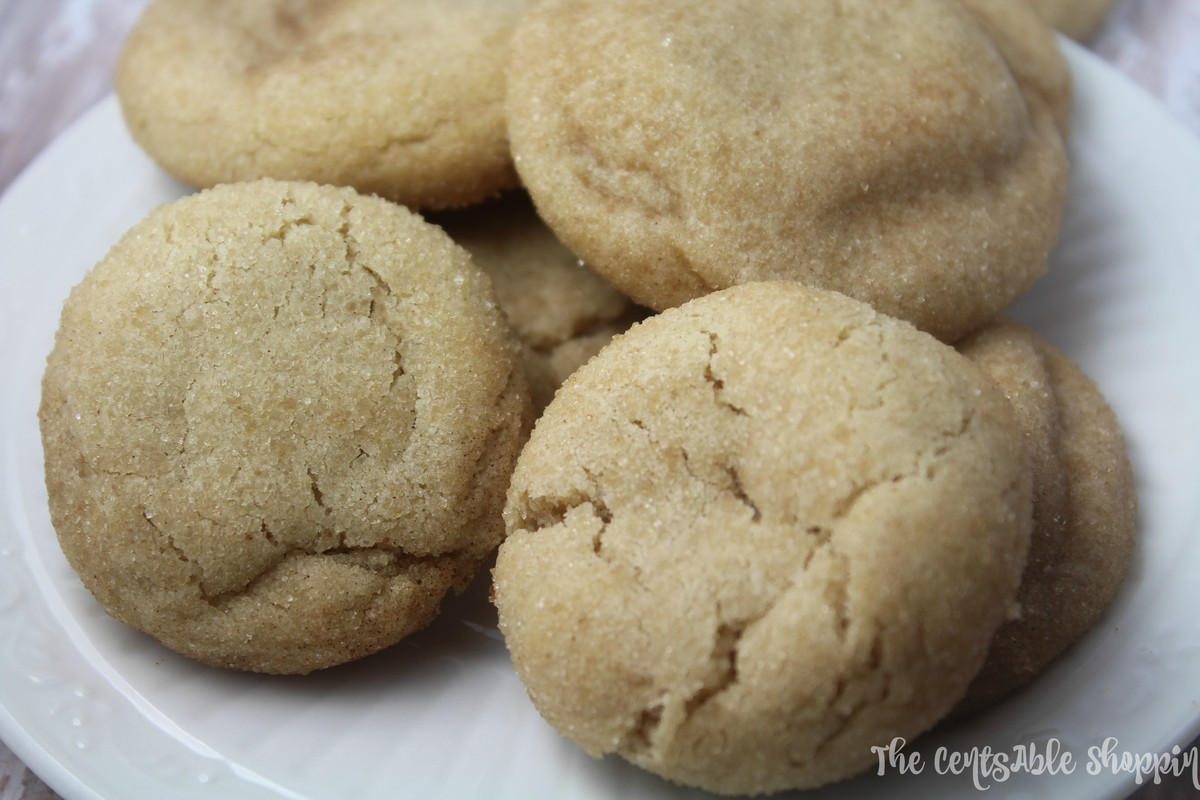 It's important that you ONLY bake these for 10 minutes – NO more! If you forget to set the timer and leave them in longer, they will be flat, lifeless and really crispy….. so please, try to remember you set the timer and don't get preoccupied with other tasks!
Soft & Chewy Snickerdoodle Cookies
2015-11-30 23:59:32
Ingredients
1 C. Unsalted Butter (nothing else - and NO margarine!)
1 C. + 1/4 C. Granulated Sugar - separated
1 Large Egg
2 tsp Vanilla Extract
3 C. All Purpose Flour
2 tsp Cream of Tartar
1 tsp Baking Soda
1 1/2 tsp + 1 tsp Ground Cinnamon - separated
1/2 tsp salt
Topping
1 tsp. Cinnamon (from above - that you separated)
1/4 C. Granulated Sugar (from above - that you separated)
Instructions
Preheat your oven to 375 & line the cookie sheets with your baing mats
Make the topping by stirring those two ingredients together and set aside.
In the mixer, cream the butter and add the sugar, egg and vanilla until well blended.
In a separate bowl, mix your flour, cream of tartar, baking soda and salt - add one cup at a time to the mixer, blending well after each cup.
With the mixer on low, blend thoroughly - the dough will be thick (you might need to take off the mixer and finish stirring by hand.
Roll the dough into 1.5 - 2 inch balls - roll around in the sugar/cinnamon mixture (topping), then place on a cookie sheet.
Pop in the oven for 10 minutes - just until puffy, they should be light brown.
Take out and set to rest a few minutes - you can use a fork to slightly push down on the tops.
Don't remove from the cookie sheet until they are cool.
Store in a tightly covered container.
Adapted from Back for Seconds
The CentsAble Shoppin https://www.thecentsableshoppin.com/