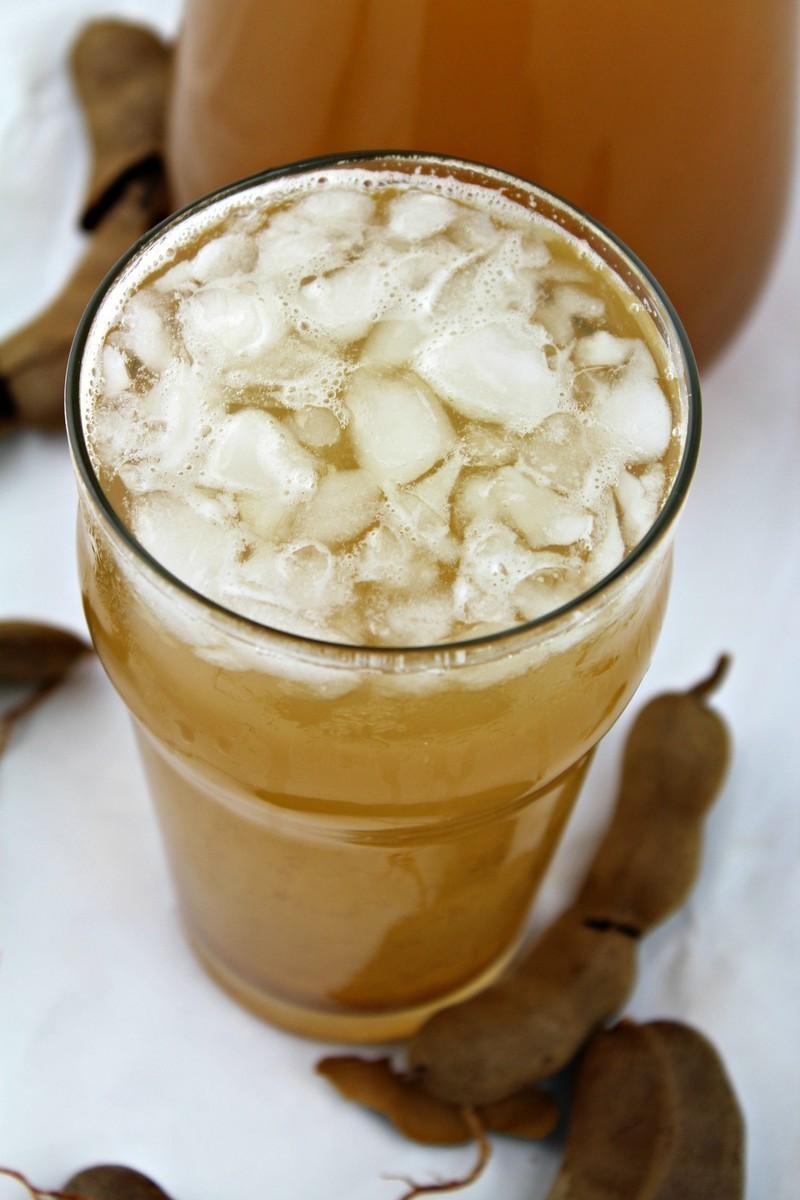 Have you ever had something show up in your pantry that you can't remember purchasing?
Happens quite often here… but with 7 people here, my best guess is that it's bound to happen at some point or another.
Saturday mornings are not better spent cleaning up chia seeds in the pantry – unless of course you have curious kids that venture to find anything and everything that they can get into.
Y'all, Chia Seeds aren't fun to clean up.
What a complete mess… and that mess took quite a while to mend up. At some point this morning, my 5 and 3 year old were deep in the pantry trying to pull down the Collagen Peptides top put in their glass of milk, and in the process, knocked down the bag of chia seeds.
I swear, I sealed the top of the bag last night, but apparently it wasn't completely zippered shut and after a loud crash and a scream, all I saw was black seeds roll out from under the pantry door followed by a few whispers as the door pushed open and a pair of kids who swore they didn't do it.
Mom, we really didn't.
They just fell down.
Of course, Mom knows better.. but at this point it was easier to just drag the vacuum in there & suck them into the dark depths of a vacuum bag than spend time getting upset.
On the bright side, there was a bag of tamarind pods hidden in the pantry and amidst the the black grit of chia under my feet I felt like I had won the lotto.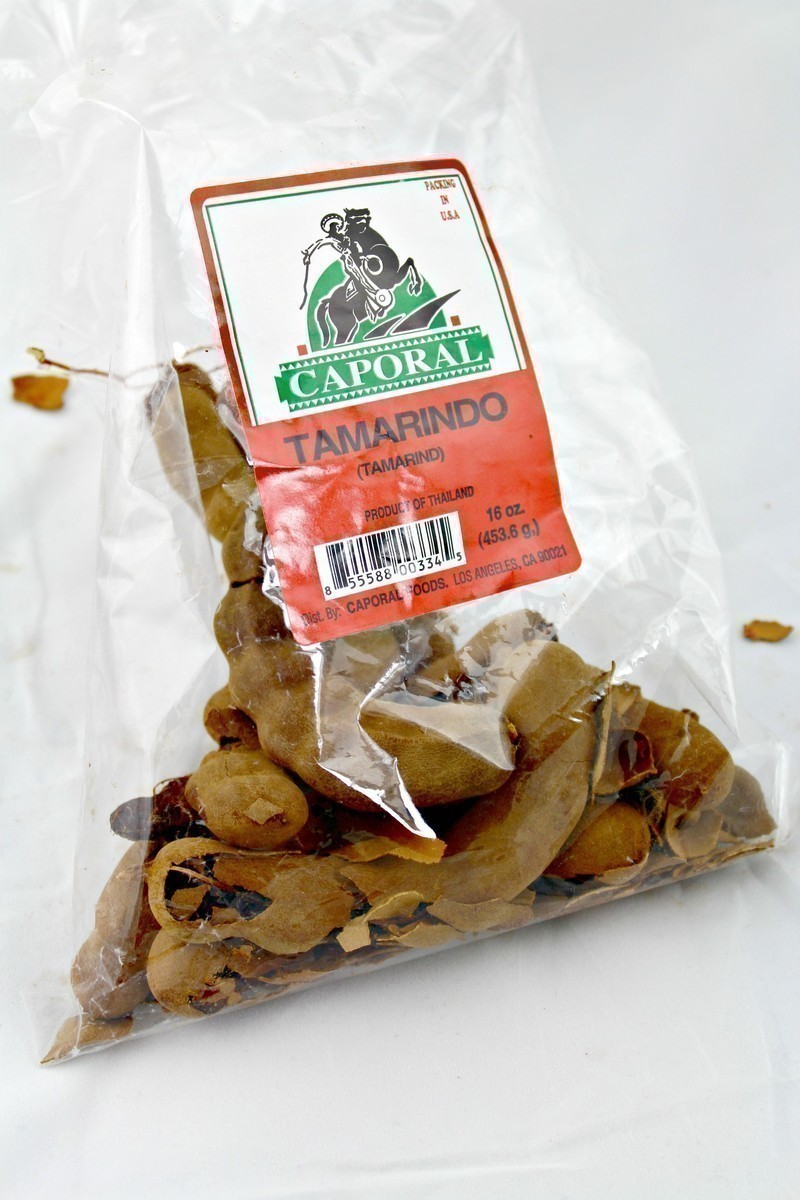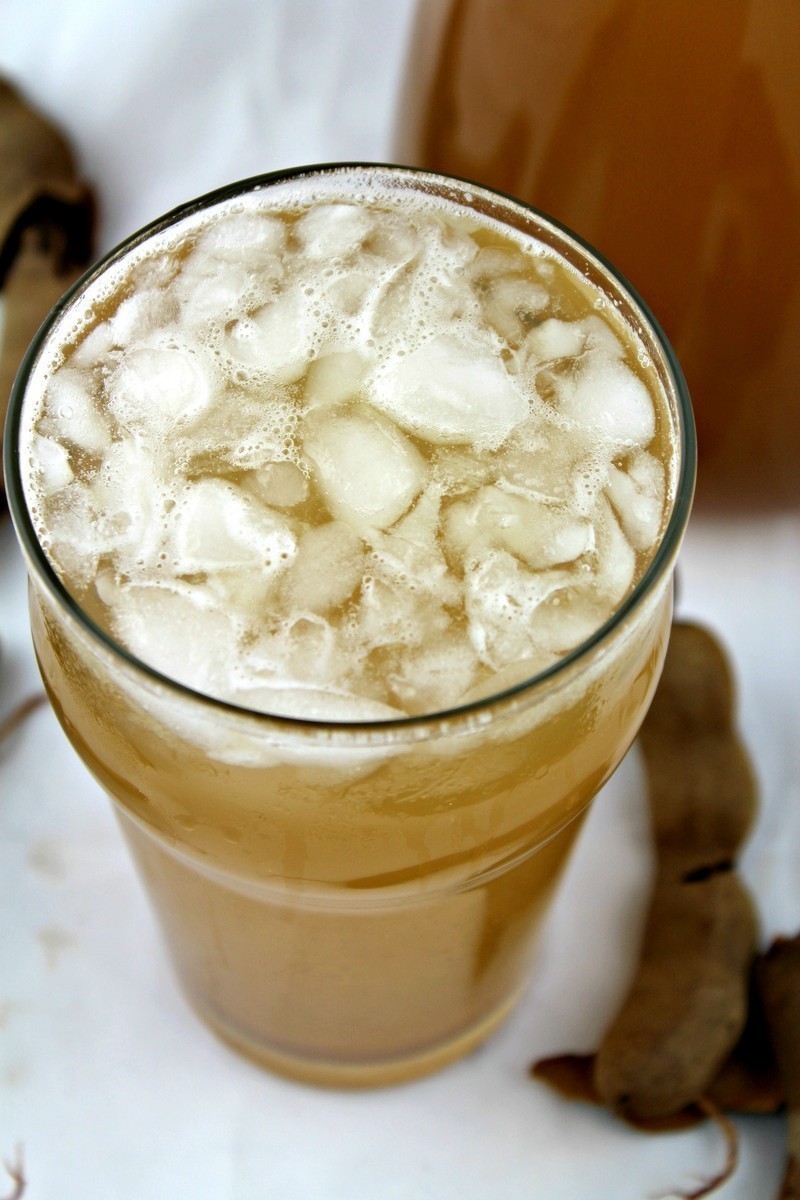 Tamarind pods make the BEST juice.
I wasn't the only one who was excited… my kids dove into the bag to suck on the pods even before I could put them on the counter.
What is Tamarind?
Tamarind is the acidic, dark-brown to black pulp from the pods of an enormous tree that grows wild in Africa and India.
Tamarind is the most popular of souring agents in Indian and Asian cooking. It adds an appetizing tang and fruity background flavor to curries, sour soups and sauces. You can use tamarind to make tamarind water (common in Latin American countries) and tamarind paste, which can be used for tamarind candy, or used in curries, soups and even sauces for seafood.
But is it good for you?
It's a much better alternative to kool aid and soda, and relatively easy to make.
As most ancient foods do, tamarind has a long history of medicinal uses. Many involve easing stomach discomfort, aiding digestion, and use as a laxative. Tamarind preparations are used for fevers, sore throat, rheumatism, inflammation, and sunstroke. (see more here)
If you have ever been to the Latin market, you'll probably see Agua de Tamarindo available for purchase – it's easily made with tamarind pods and sweetened with sugar, or an alternative. While sugar is an option for sweetening tamarind water, we opt for raw honey — added on the lowest of heat as the tamarind pods soak, before it is strained through a sieve and served in glasses with ice.

It's great y'all – it really is. My kids fight over what's left in the jug – and although they love hibiscus tea, I think hibiscus is easily tied with tamarind when the heat rolls around in the summer.
Agua de Tamarindo
2017-05-06 21:04:20
Serves 4
A refreshing summer drink that's both tart and sweet.
Ingredients
10 large tamarind pods
1/2 C. raw honey (or use organic cane sugar)
5 C. water
Instructions
Remove the shells from the tamarind pods and set aside.
Bring 5 C. of water to a boil and add the pods and stir continuously while the mixture boils for just over one minute.
Push off the stove, and turn the burner off, and put a lid on the pot and steep the tamarind for at least an hour.
Use a spoon to break up the pods to free up that pulp/seeds.
Strain the mixture through a sieve or strainer, and put back into the pot on low heat and add the honey. Heat on the lowest level just until the honey (or, sugar) is well blended.
Pour into a pitcher and serve with ice.
Tamarind is tart -- if you find it to be too tart, then add more honey/sugar - if it is too strong, then add more water.
Notes
Recipe is easily doubled to make two quarts. If you are using fresh pods, they will steep faster than older pods, which may require up to 2 hours of steeping time.
The CentsAble Shoppin https://www.thecentsableshoppin.com/
Related Posts: