Agua de Tamarindo or, Tamarind Water, is one of the most popular aguas frescas in all of Mexico. Learn how to make Agua de Tamarindo easily at home.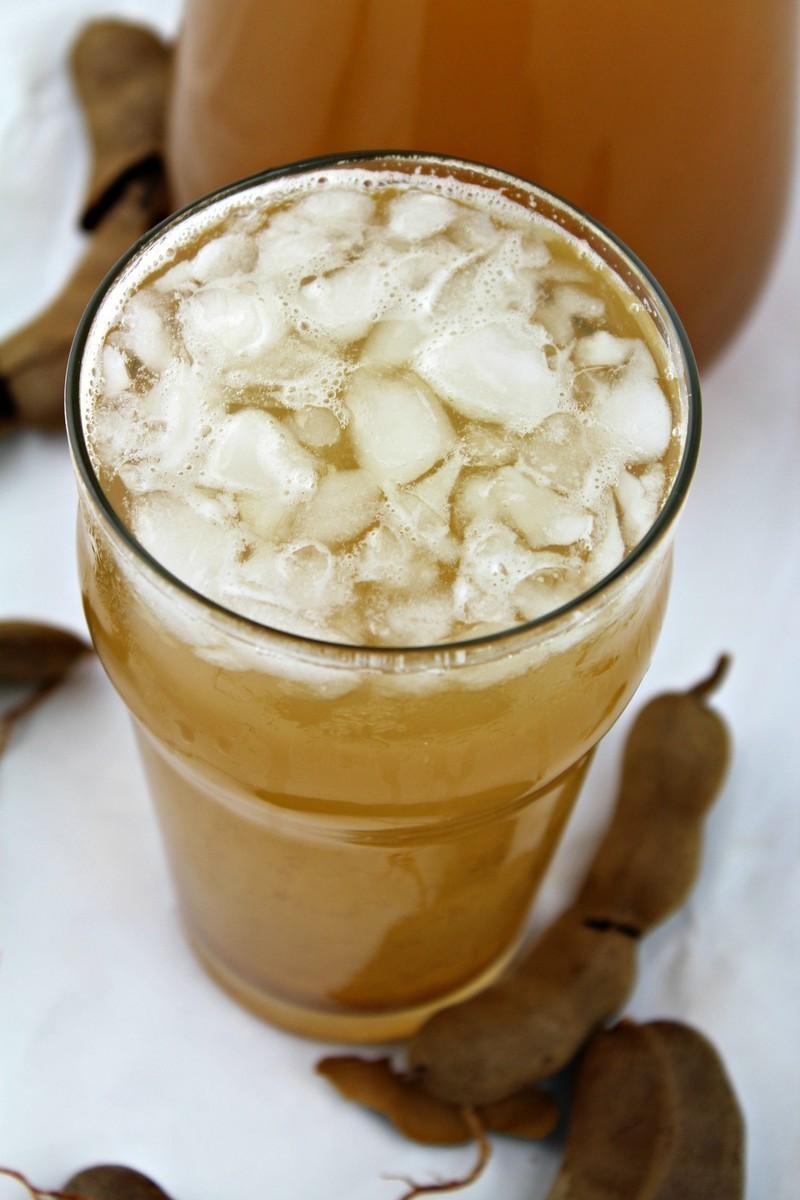 There doesn't seem to be a better way to enjoy the hot, Arizona temps than with a nice, tall glass of horchata, hibiscus, or even tamarindo.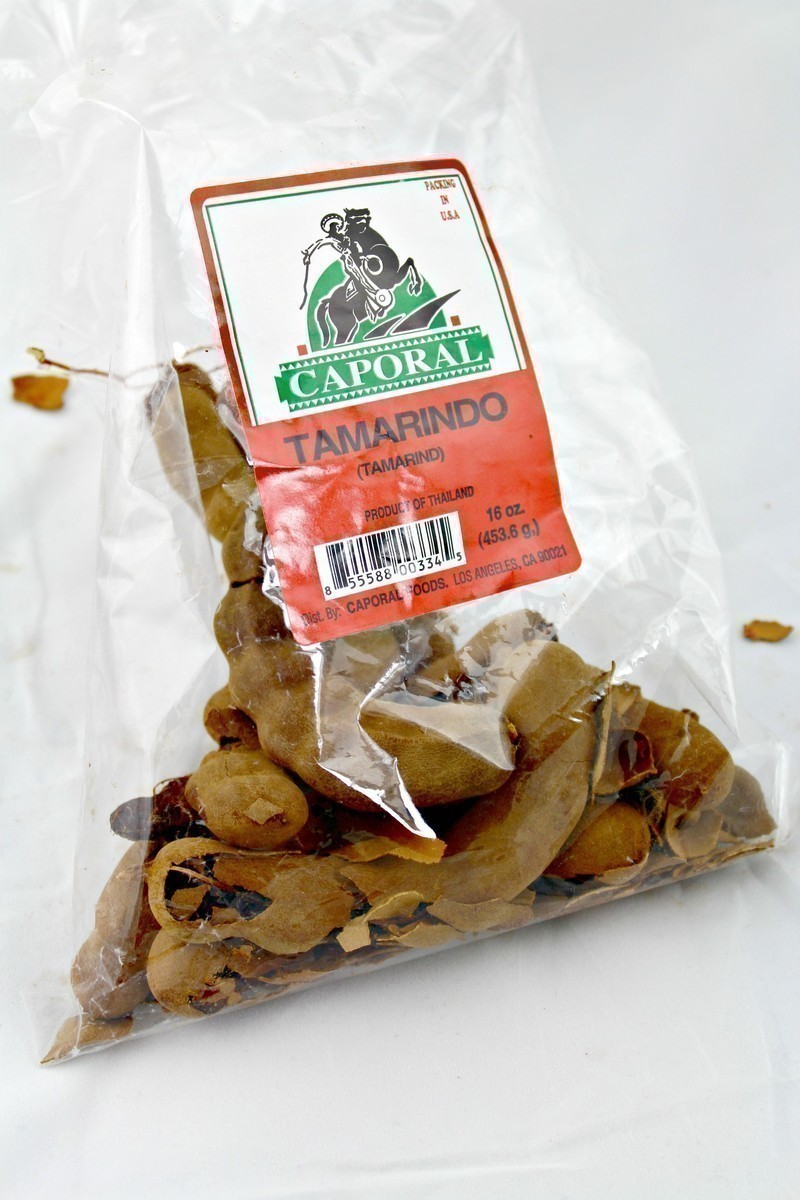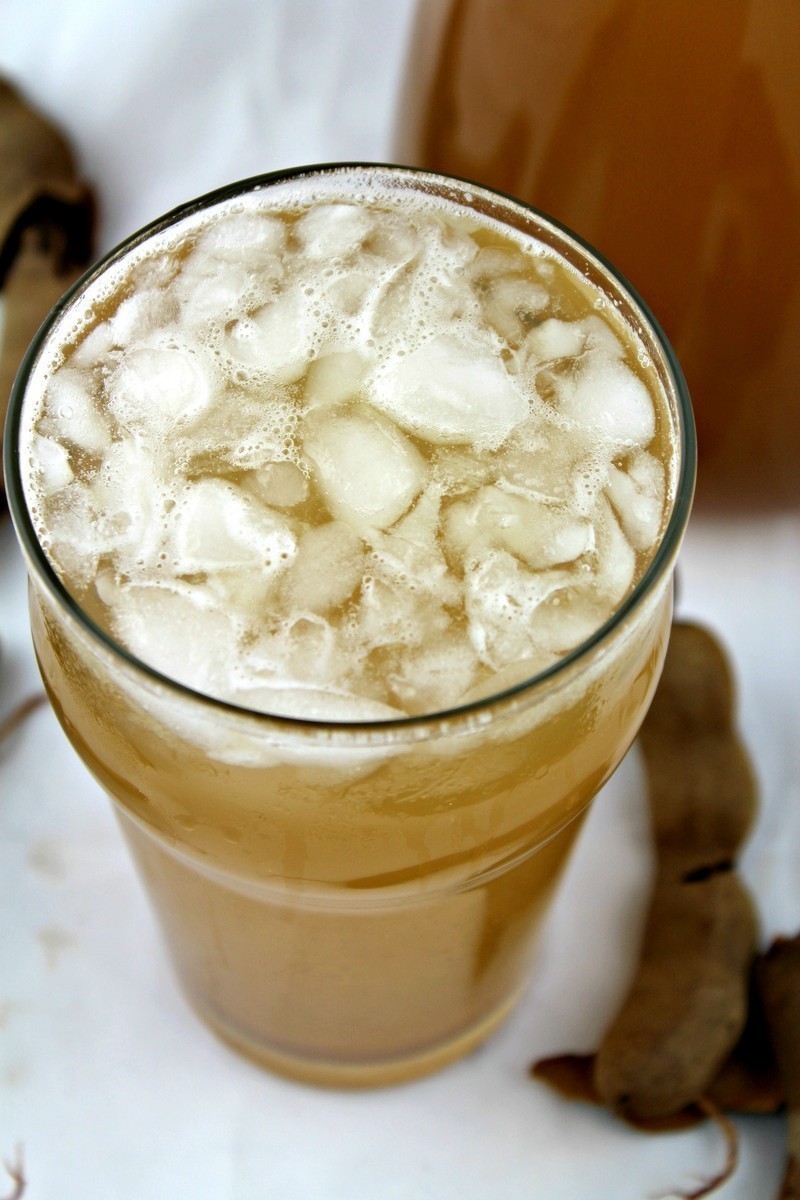 Tamarind pods make the BEST juice. If you
Agua de Tamarindo is an beverage typically served in Latin America. It's made from tamarind after it has been boiled in water, had its seeds removed, and is pureed and combined with sugar.
You can make tamarindo easily at home – but you can frequently find it at your local Latin American market next to other aguas frescas. The tamarind pods are easily found in the market in the produce section and can also be used to make tamarind paste, which is great for cooking.
As most ancient foods do, tamarind has a long history of medicinal uses. Many involve easing stomach discomfort, aiding digestion, and use as a laxative. Tamarind preparations are used for fevers, sore throat, rheumatism, inflammation, and sunstroke. (see more here)
How to Make Agua de Tamarindo
If you have ever been to the Latin market, you'll probably see Agua de Tamarindo available for purchase. Tamarindo is easily made with tamarind pods and sweetened with sugar, or an alternative. Use organic cane sugar or raw honey to sweeten your drink.
To keep the wonderful properties of raw honey intact, add to your Tamarindo and heat on the lowest stove top setting just until blended.

It's great y'all – it really is. My kids fight over what's left in the jug – and although they love hibiscus tea, I think hibiscus is easily tied with tamarind when the heat rolls around in the summer.
Agua de Tamarindo
2017-05-06 17:04:20
Serves 4
A refreshing summer drink that's both tart and sweet.
Ingredients
10 large tamarind pods
1/2 C. raw honey (or use organic cane sugar)
5 C. water
Instructions
Remove the shells from the tamarind pods and set aside.
Bring 5 C. of water to a boil and add the pods and stir continuously while the mixture boils for just over one minute.
Push off the stove, and turn the burner off, and put a lid on the pot and steep the tamarind for at least an hour.
Use a spoon to break up the pods to free up that pulp/seeds.
Strain the mixture through a sieve or strainer, and put back into the pot on low heat and add the honey. Heat on the lowest level just until the honey (or, sugar) is well blended.
Pour into a pitcher and serve with ice.
Tamarind is tart -- if you find it to be too tart, then add more honey/sugar - if it is too strong, then add more water.
Notes
Recipe is easily doubled to make two quarts. If you are using fresh pods, they will steep faster than older pods, which may require up to 2 hours of steeping time.
The CentsAble Shoppin https://www.thecentsableshoppin.com/