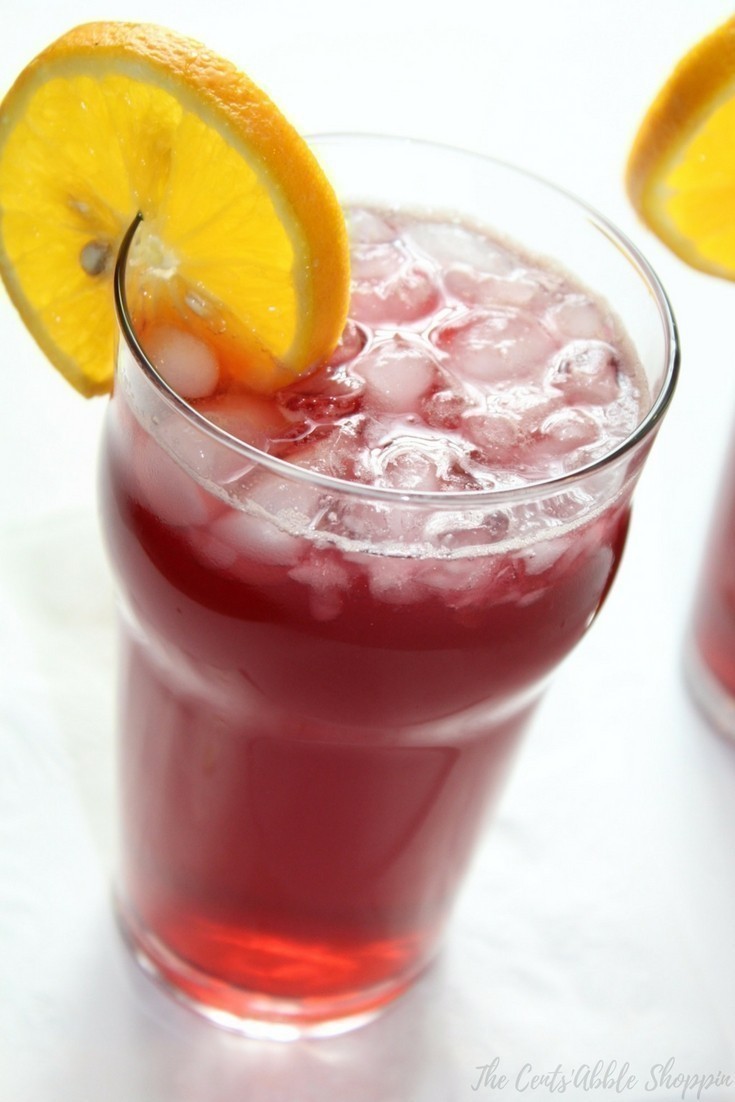 Any trip to the Mexican market isn't complete without some type of aguas frescas – fresh water fruit drinks. These drinks are so popular all over Mexico – you can find horchata (rice base), agua de sandia (watermelon), agua de pina (pineapple), agua limón (lemon), tamarindo (tamarind), agua de fresa (strawberry) and the list could go on.
No matter what it is, my kids love it and will drink them all.
Agua de Jamaica (pronounced "HAH-MY-CAH" is a unique that combines two ingredients with water to make a tea that resembles cranberry punch – it can be sweet or tart, depending on your preference.
If you go to Mexico, you will usually find aguas frescas being served out on the street – but if you are here in the states, you can find them being served at the market.
Every time we go to the Mexican market here in our area the line for aguas frescas is incredibly long – but we wait, because it's so hard to go there and see all these amazing drinks and leave empty handed. I love horchata, but my kids love jamaica… and you better not dare ask them to share a large because they all want their own.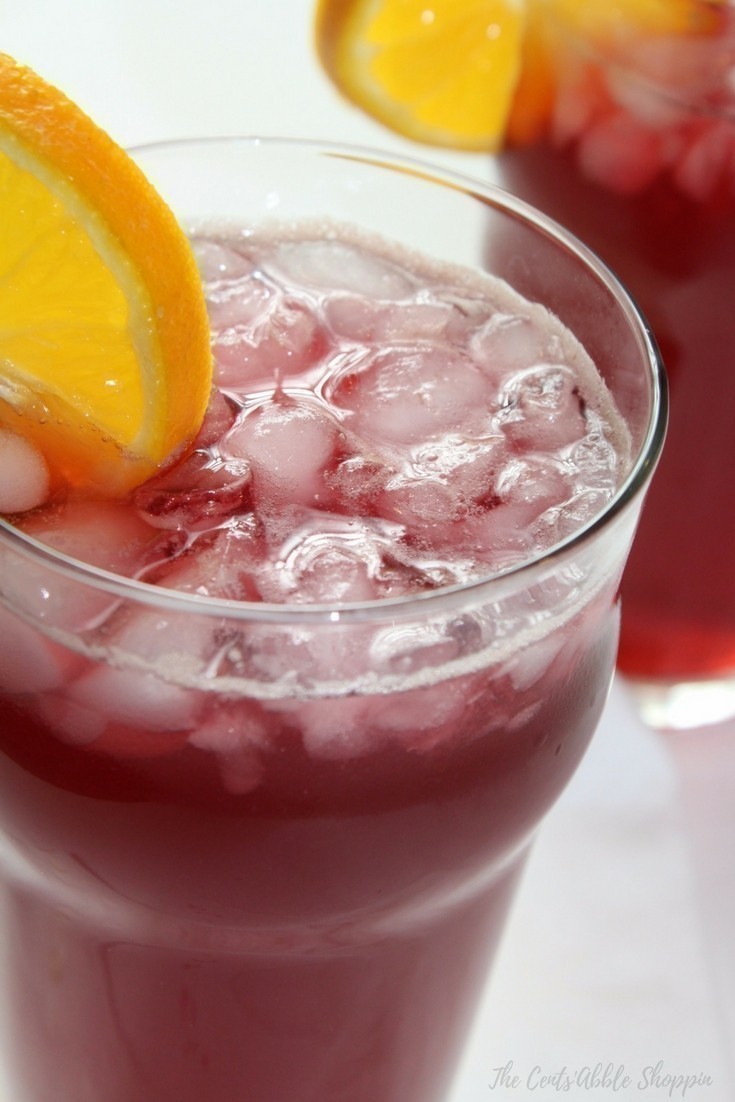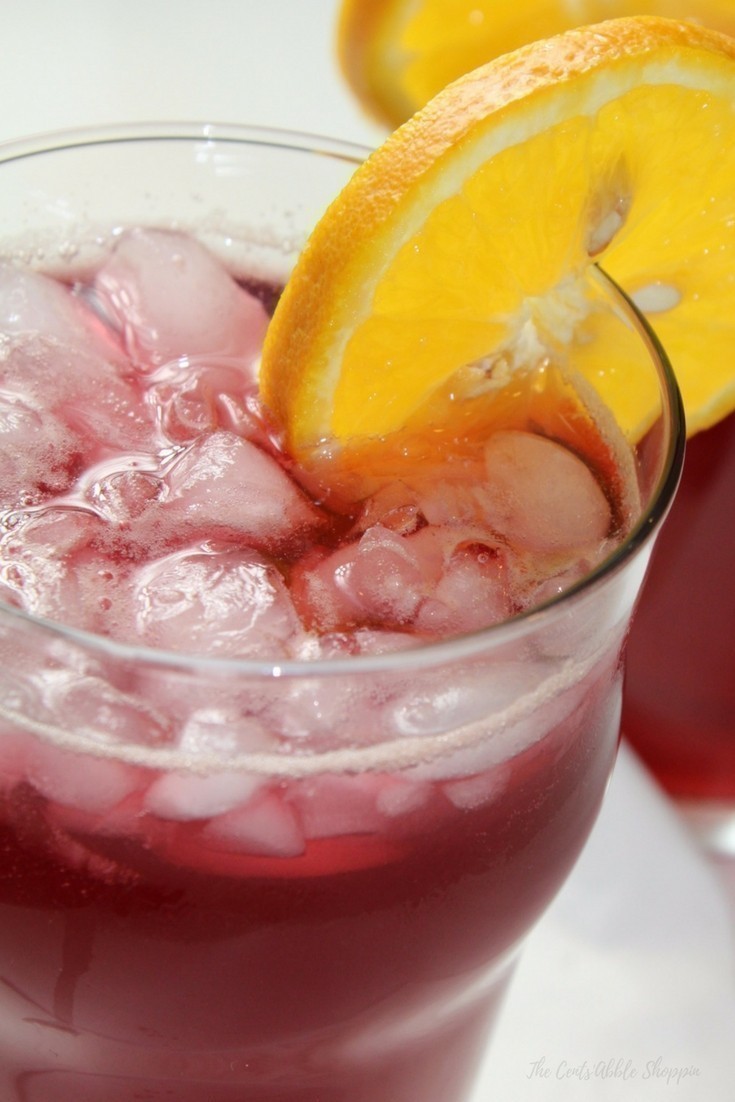 Jamaica would be such a great drink to serve up over the summer – when you entertain family and friends at the house for cookouts, or even for Cinco de Mayo. It's incredibly easy to make, and incredibly inexpensive – peruse your local latin market for hibiscus flowers, which are sold in a large bag near the dry red chiles and bagged spices.
Traditional jamaica is sweetened with regular cane sugar – you can use anywhere from 1/2 – 3/4 C., depending on the level of sweetness you are looking for. But if you are looking at getting away from using sugar, you are welcome to use honey.
We opted for just 1/2 C. of honey, which gave us just the right amount of sweetness without going overboard.

Jamaica is a natural diuretic – so as good as it might taste, don't go overboard and drink the entire pitcher in a day. You might also want to avoid drinking it before bed, especially if you are using a greater ratio of sugar to tea to give it more sweetness.
Agua de Jamaica is a typical agua fresca that accompanies meals in Mexico. It is made with dried hibiscus flowers, water and the sweetener of your choice.
Ingredients
2 C. dried flor de jamaica (hibiscus flowers)
1/2 - 3/4 C. cane sugar (or, substitute 1/2 C. honey)
8 C. water
Instructions
Add the flowers and 8 C. of cold water to a large stockpot and bring to a boil - then turn down the heat and simmer for 10 minutes on low heat.
Remove from the heat and allow to cool to room temperature for 1 - 1 1/2 hours - this will allow the flowers to steep in the water.
Use a sieve to strain the flowers from the liquid - pour the liquid into a large canning jar and cover to refrigerate.
Use the concentrate to make a pitcher of jamaica - add 1 C. of concentrate to 8 C. of water, and stir in sugar until dissolved.
If not using granulated sugar, combine the honey with an additional 8 C. of water on low to medium heat until the honey is dissolved - then add 1 C. of concentrate and mix well to combine.
Serve over ice.
https://www.thecentsableshoppin.com/agua-de-jamaica-hibiscus-tea/
Looking for more great recipes? Serve this up with Tamales or Ancho Chile Chicken.