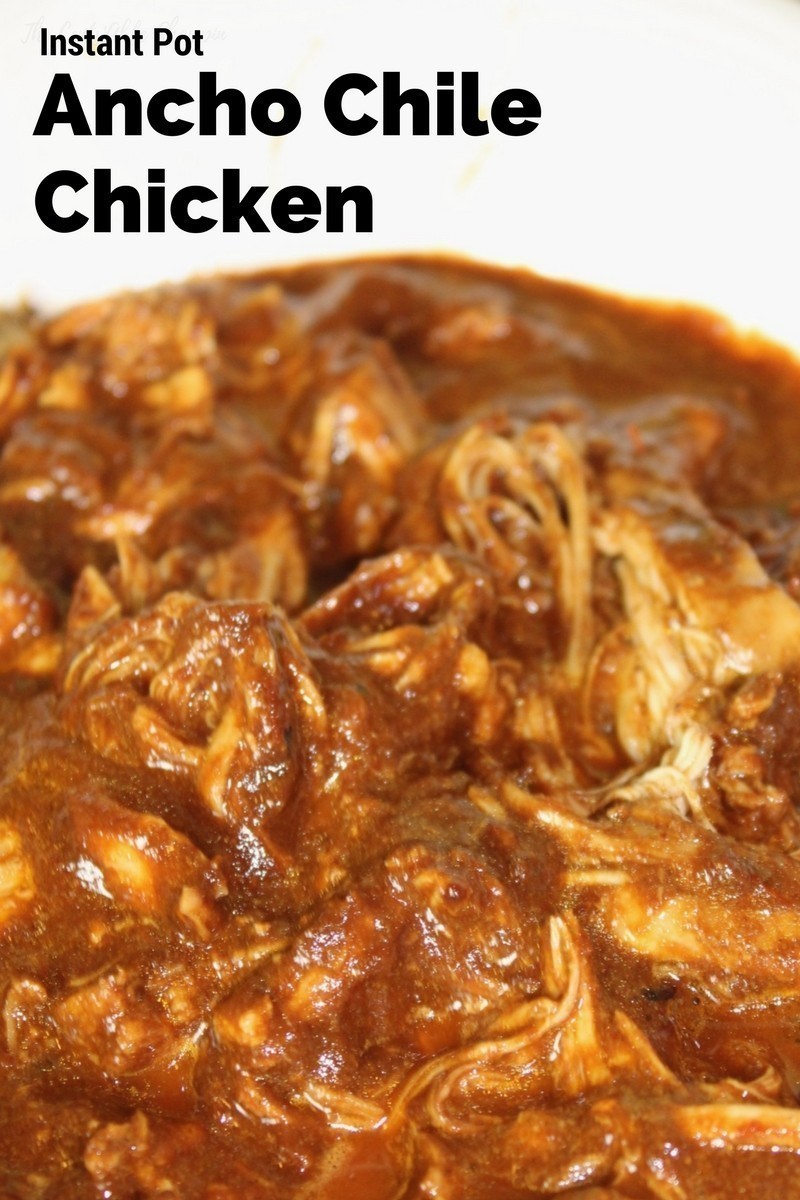 If here is one thing you will always find in our pantry it's a barrage of chiles.
Chiles, Chiles and .. Chiles
New Mexico chiles, guajillo chiles, California chiles, chiles de arbol, ancho chiles.. the list could go on. They are all just a bit different than each other, but are almost essential for different recipes.
If you asked me which is my favorite I'd openly tell you .. by far, guajillo chiles. I love them, and they are the chile that I most often reach for when we make recipes at home. This recipe, however, uses the ancho chile. It's one of the most popular chiles in Mexican cuisine here in the Southwest.
Ancho chiles are basically the poblano pepper – *almost*. ;)
They are the dried ripened version of the poblano pepper (which is green). They are deep red and wrinkly when dried and they can be medium to hot. That may depend on the bag that you get.
You can crush them up to make your own chili powder. Or you can rehydrate them in water and blend them to make a sauce that will disperse the heat evenly through a recipe. Hatch Chile Sauce is one of our favorite ways to blend chiles into a delicious hot sauce. Wowsers!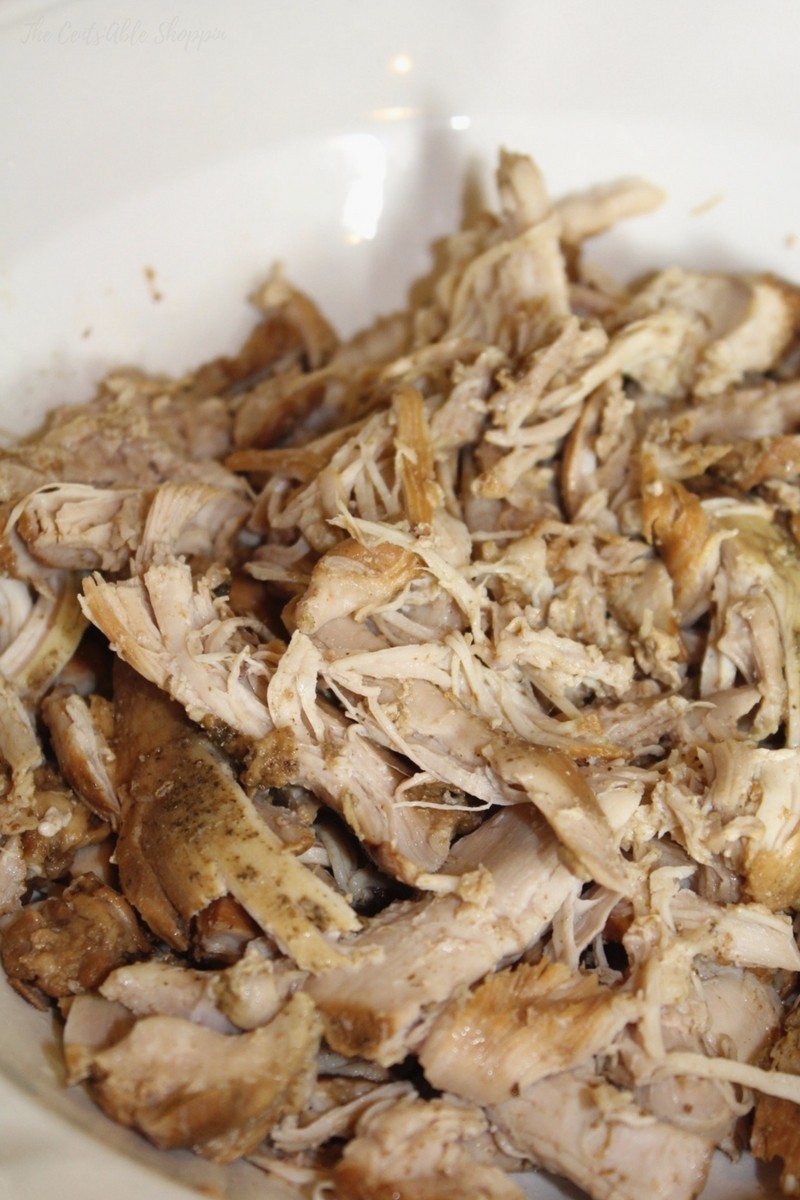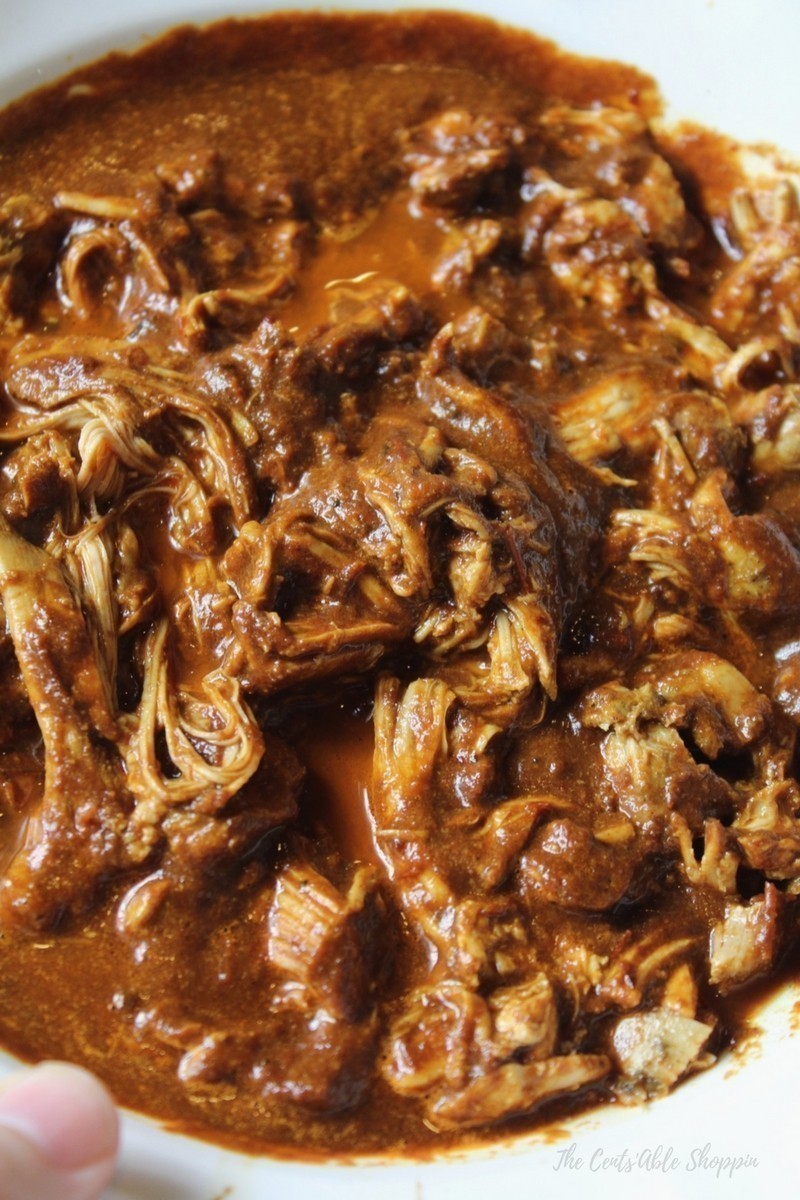 If you opt to crush them to make chili powder, I would suggest getting a spice grinder to make it easier on yourself.
Ancho Chile Chicken
My favorite way to use them is to make a red sauce. This red sauce can be used for enchiladas… or can be used on chicken, even tamales. It's super easy to make and can be refrigerated or frozen for convenience.

Toasting the chiles gives them a little more flavor but isn't required. If you do decide to toast them, however, open the doors and windows of the house. Sensitive noses will appreciate the kind gesture.
While not everyone is affected by the smell of chiles toasting chiles.. those who are will struggle for hours to rid their nose of that spicy smell.
Instant Pot Chicken and Ancho Chile Sauce
Use your Instant Pot to make chicken smothered in a spicy and savory ancho chile sauce, all in under 20 minutes.
Ingredients
4 - 5 ancho chiles
4 cloves garlic, peeled and smashed
1/2 white onion, chopped
1 tsp Mexican oregano
1/2 tsp ground cumin
2 Tbsp apple cider vinegar
1 1/2 C. water
1 - 1 1/2 lb chicken thighs, thawed
1 1/2 tsp sugar
1 tsp salt, or more to taste
2 Tbsp Maseca (corn flour)
Instructions
Break the stems off the chiles and shake out the seeds.
Place the chiles on a skillet and lightly toast for 30-40 seconds on each side, being careful not to burn. As they toast they'll soften up. Set aside.
In the Instant Pot, add the chicken, then add the chiles, garlic, onion, oregano, cumin, apple cider vinegar, and water.
Place the lid on the Instant Pot and close the valve. Set the timer for manual (high pressure) for 10 minutes.
Once done, release pressure, and remove chicken to shred in a separate bowl.
Pour the remaining chiles and liquid in the blender and add the sugar, salt and Maseca, then puree until smooth (the Maseca will give it a little thickness). Add more salt (to taste).
Combine the chile with the shredded chicken and use in burritos, enchiladas, or tacos - or, pour the sauce into a canning jar and refrigerate/freeze until needed.
https://www.thecentsableshoppin.com/instant-pot-ancho-chile-chicken/