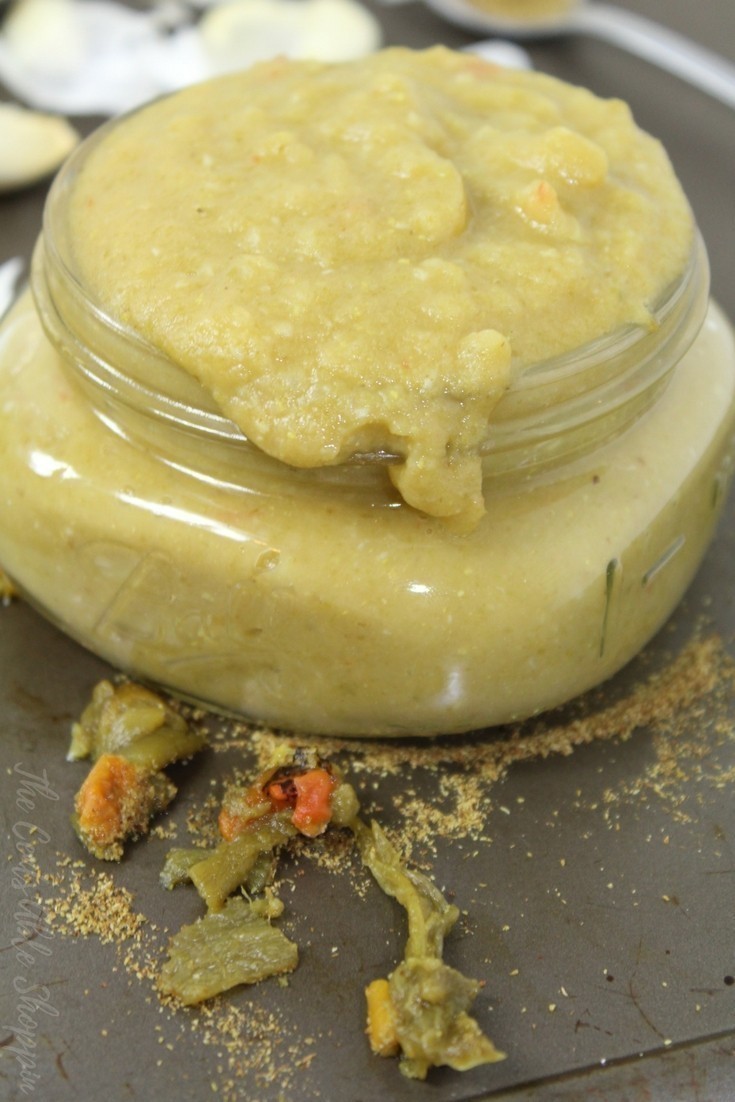 There is nothing better than a really good enchilada sauce. And there is no better chile than Hatch chiles.
Am I right? Hatch chiles are available on the internet and you can often times get them in many grocery stores as well.
We actually took a trip out to Hatch, New Mexico last fall to the chile festival. We brought some chiles back with us so we could use them over the next year in recipes (homemade enchilada sauce, cornbread and even green chile stew.
Our kids had a great time driving out there and we will probably make it a yearly tradition to go back.
Related: See 10 Hatch Chile Recipes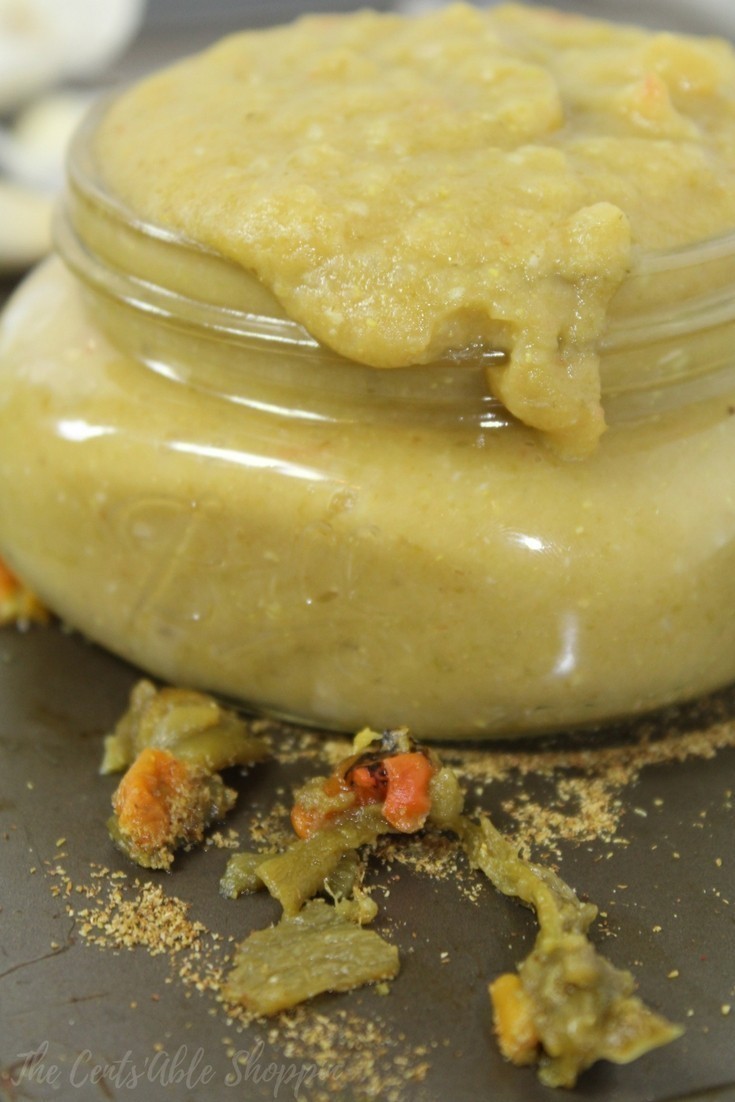 If you can't find Hatch chiles, you can use a combination of poblano or Anaheim chiles. Then use a little extra heat from a single habanero chile (just make sure you remove the seeds and veins and chop into small pieces).
Step 1: Roast the Chiles
Unless you already buy your chiles roasted, you will want to roast them yourself. That includes throwing them on a baking sheet in your oven under the broiler until the skins char.
Or, heading outside to do it on the grill.
After a few minutes, use the tongs and flip them over to roast the other side. If you use a rimmed baking sheet, you can keep the small amount of juice from roasting them and use them to make french fries or homemade tortilla chips – they will have a really nice kick in flavor.

Just don't do what I did and roast them at night.. when everyone is getting ready for bed. Because I have done that… and that was probably the biggest marital mistake of my life. I get the urge to start large projects very late at night and I threw all of the chiles on the baking sheet and put them under the roaster.
It wasn't but maybe 10 minutes later that my husband came running into the kitchen to complain that he smelled roasted chiles and that the smell was bothering his slumber.
Hatch Chile Enchilada Sauce
If you are starting from chiles that have been roasted, this recipe is incredibly easy. You probably won't go back to buying enchilada sauce in store because you can make this in large batches and freeze for when you need to use it.
Homemade New Mexico Green Enchilada Sauce
Whip up this easy Homemade New Mexico Green Enchilada Sauce with roasted Hatch green chiles and you will never go back to canned enchilada sauce!
Ingredients
2

Tbsp

extra virgin olive oil

2

cloves

garlic

minced

1

white onion

chopped

1

tomato

small, chopped

1

tsp

salt

1/2

tsp

cumin

1.5

C.

chicken broth

1.5

C.

Hatch green chiles

roasted, peeled, seeded & chopped
Roux
2

Tbsp

unsalted butter

2

Tbsp

all purpose flour
Instructions
In a saucepan over medium, add the oil, garlic and onion and saute 2-3 minutes until onion and garlic have softened. Transfer to a medium bowl and set aside.

In the same skillet, melt the butter on low heat and add in the all purpose flour to make a thick paste. Slowly add the chicken broth and (on low heat) whisk with a fork or a whisk to combine - as time progresses, it will work itself into a thick sauce.

Once it's combined and thickening up, pour the thickened sauce along with the garlic/onions you set aside, tomatoes, and the Hatch chiles in your blender and puree until combined.

Pour back into your skillet and add the cumin & salt (more or less, to taste) and allow to simmer on low until all the flavors have combined).

Use immediately or freeze for later.
Nutrition
Calories:
116
kcal
|
Carbohydrates:
9
g
|
Protein:
1
g
|
Fat:
9
g
|
Saturated Fat:
3
g
|
Cholesterol:
10
mg
|
Sodium:
804
mg
|
Potassium:
123
mg
|
Fiber:
3
g
|
Sugar:
3
g
|
Vitamin A:
289
IU
|
Vitamin C:
16
mg
|
Calcium:
12
mg
|
Iron:
1
mg