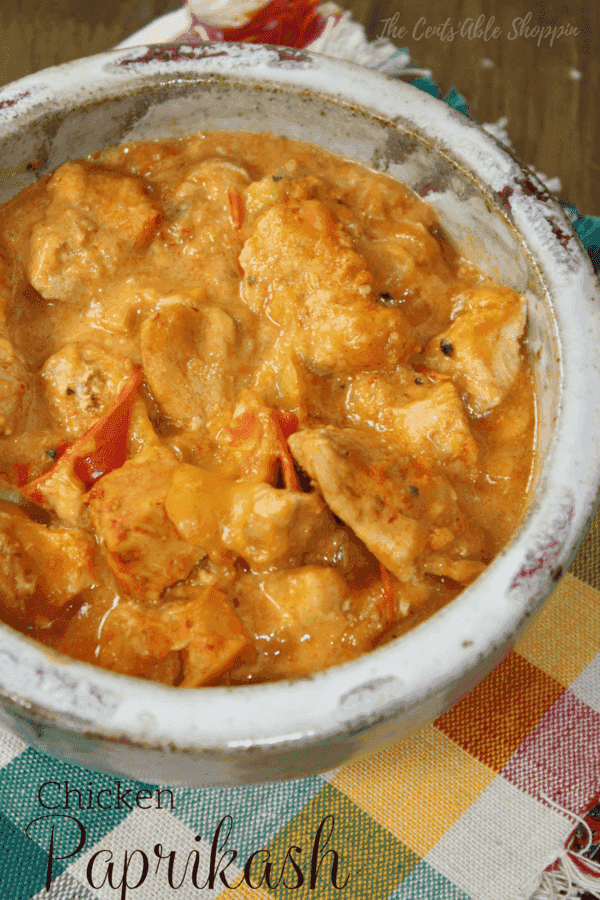 What I love about cooking with my Instant Pot is that I can completely fail to plan for dinner … and still pull off one of the best meals that's not only limited in ingredients, but rather healthy too.
It's track season for my kids, and I'm always looking for things that we can make quickly that aren't incredibly hard – this recipe has easy, healthy whole food ingredients that I can use for my family. It's always a bonus when the kids love it too… after all, I don't have the time to be making 5 different foods for 5 different kids.
The prep time on this dish is minimal and what would be an hour is shortened into less than 20 minutes in the Instant Pot – total win.That means that I can decide to make this at 4:30 and have it on the table at 5 when my husband walks in – he thinks I have been slaving away when in reality I failed to plan for dinner.
Funny how that works – right? ;)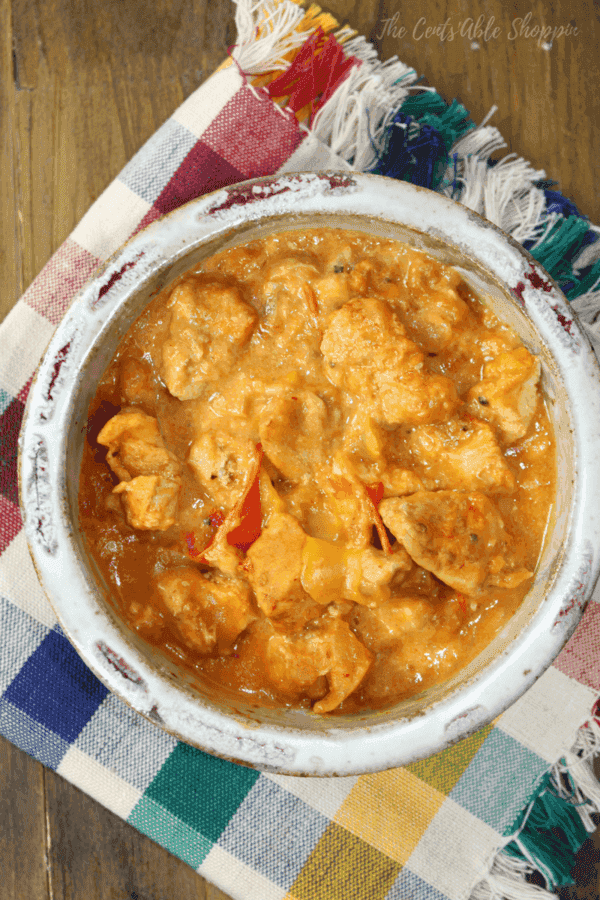 The recipe didn't cost all too much to make – I used organic chicken, which is obviously costlier than regular traditional chicken, and less of it than the original recipe called for. We had yellow and red bell peppers from our SA, and we enjoyed this with rice in lieu of the original recipe (which mentioned egg noodles).
Onions are always abundant in the house, as are tomatoes, and instead of the sour cream called for originally, I used a few spoons (1/4 C.) of flour tempered in a little of the liquid from the chicken & paprika after it cooked for a few minutes in the pressure cooker.
Whether you have had your Instant Pot for a while or you just picked one up, you will want to bookmark over 50 Recipes to make in your Instant Pot – from Yogurt to Tamales, to Pasta, Beans & more. Follow us on Pinterest to see more Instant Pot recipes!


It's much easier if you start this recipe with thawed chicken – if you don't have any chicken thawed, pull some out and bookmark this recipe for tomorrow or a few days from now when it is easy to cut into bite-size pieces.
Chicken Paprikash
2017-02-18 12:31:48
Serves 4
Chicken Paprikash is an easy comfort food dish made in just minutes with your Instant Pot!
Ingredients
3 Tbsp butter
1 1/2 lb chicken, cut into bite size pieces
1/2 onion, chopped
4 cloves garlic
2 bell peppers - green, red or yellow, cut into thin strips
1 tomato, chopped
1/2 C. chicken broth
1 Tbsp Hungarian paprika
salt/pepper, to taste
1 Tbsp organic all purpose unbleached flour
1/2 C. sour cream
Instructions
Using the saute feature, combine butter, chicken, onion and garlic to the Instant Pot and season with salt/pepper - saute until onions/garlic are soft, 2-3 minutes.
Scrape down the sides of the Instant Pot, then add the pepper strips, tomato, chicken broth, Hungarian paprika, and broth.
Place the lid on the Instant Pot and close the valve (seal), push Manual (High) and set the timer for 4 minutes.
Once it beeps, release the pressure, and remove the chicken & veggies, keeping the liquid in the pot.
Temper in the tablespoon of flour and the sour cream little by little (whisk) until it's well blended.
Once the sour cream is blended with the liquid, add the chicken and vegetables back and stir until they are well coated.
If you are using rice or noodles, cook them at this time - or cook the rice prior to making the chicken so it's ready at the same time.
Spoon the sauce with chicken over your rice, or eat as is.
Adapted from A Dish of Daily Life
The CentsAble Shoppin https://www.thecentsableshoppin.com/