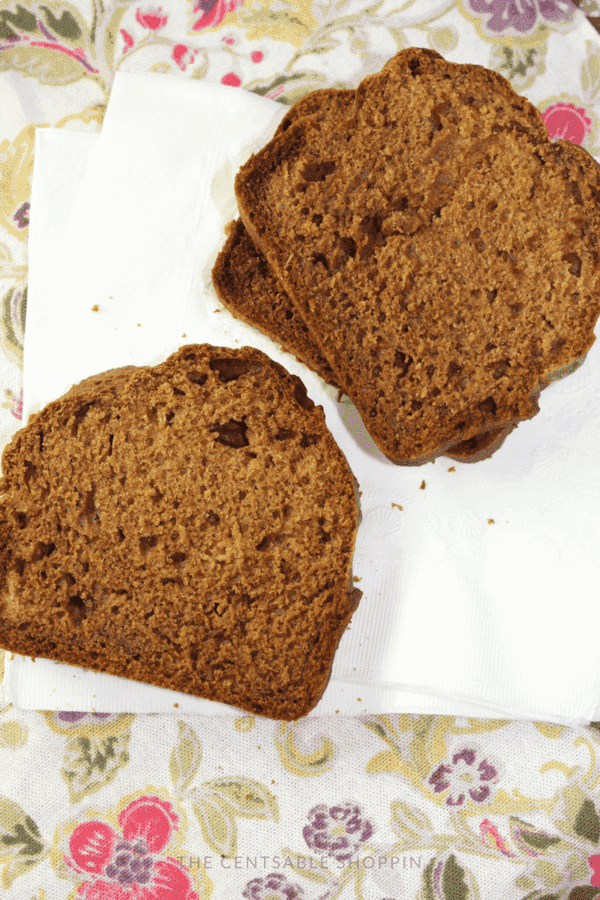 Did you know that you can make the best Pumpkin Bread with Date Paste? I had my doubts, but gosh — it turned out fabulous!
Date Paste is an excellent alternative to refined sugar ~ and it's a really good option for those who are diabetic, as date paste doesn't have the same effect on blood sugar as refined sugar does.
I haven't always wanted to try making Pumpkin Bread with date paste… but it was one of those accidental things that just unexpectedly happened.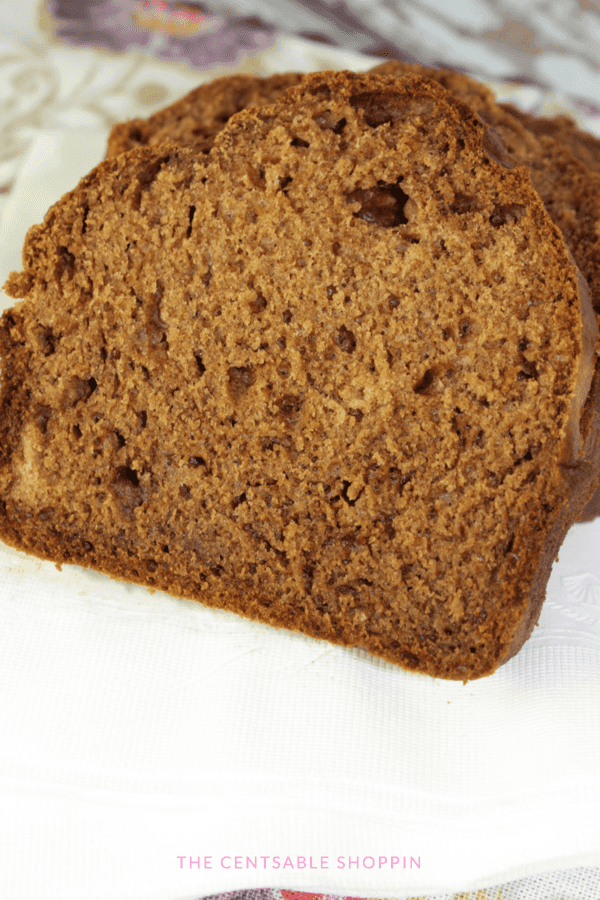 Last year around Thanksgiving, I entertained my family – who came down from up north. One of my Dad's good friends (and a fellow business owner) from up in our small Minnesota town had a home down here in San Tan Valley – he had been a snowbird for years, but recently made the full time move just days prior. This man, and good friend, had lost his wife to a long and arduous battle with cancer just days prior to the move.
I'd be lying if I said that stopping in to visit him was not an emotional, gut wrenching experience. I truly felt the worst sorrow for him, as he prepares to continue his life here without his wife of over 30 years.
Upon leaving, I asked my Dad if he thought it would be a great idea for me to stop in frequently and take him some baked goods – and at that time, my dad mentioned that I could.. but his good friend was diabetic.
Dates are a wonderful alternative option for diabetics, so I moved on with modifying one of my favorite pumpkin bread recipes to include dates instead of sugar – and it worked out wonderfully.

You'll want to start by making Date Paste – which is relatively easy (you can grab those steps HERE). Once you have the paste, it can be substituted for sugar at the ratio of 1:1 — except.. you want to avoid using it in light and airy recipes (like angel food.. that wouldn't be a good idea!) Use it instead in heavier baked foods – it'll lend more moisture and bake up with warm, nutty tones.
This recipe makes just one loaf of Pumpkin Bread –you could easily double to make two generous loaves, or even adapt to a muffin tin too.
Pumpkin Bread with Date Paste
2016-12-02 12:46:51
A wonderful switch on sugar laden Pumpkin bread using Date Paste as the sweetener - your loaf will come out amazingly moist with warm, nutty tones.
Ingredients
2 eggs, room temperature
1/2 C. coconut oil, melted
1/3 C. water
1/2 of one 15 oz can of organic canned pumpkin
1 C. date paste
1 1/2 C. all purpose, unbleached organic flour
2 tsp baking soda
1/2 tsp cinnamon
4 drops Orange Vitality Essential Oil
2 drops Clove Vitality Essential Oil
1 drop Cinnamon Vitality Essential Oil
2 drops Thieves Vitality Essential Oil
Instructions
Preheat your oven to 350 degrees F.
Mix the coconut oil, eggs, pumpkin, and date paste until well blended (medium/high for about 1 minute).
Gently stir in the flour, baking soda, cinnamon and essential oils.
Mix just until blended.
Generously grease a loaf pan, and pour the batter evenly in the pan.
Smooth out the top - sprinkle with a little extra cinnamon and bake for 45-50 minutes - or until a toothpick inserted in the center of the loaf comes out clean.
Remove from the oven and allow to cool completely before removing from your loaf pan.
Keep wrapped until time to enjoy.
The CentsAble Shoppin https://www.thecentsableshoppin.com/