These soft and tender gluten free pumpkin chocolate chip cookies make the perfect fall treat! They are easy to make and will be a family favorite!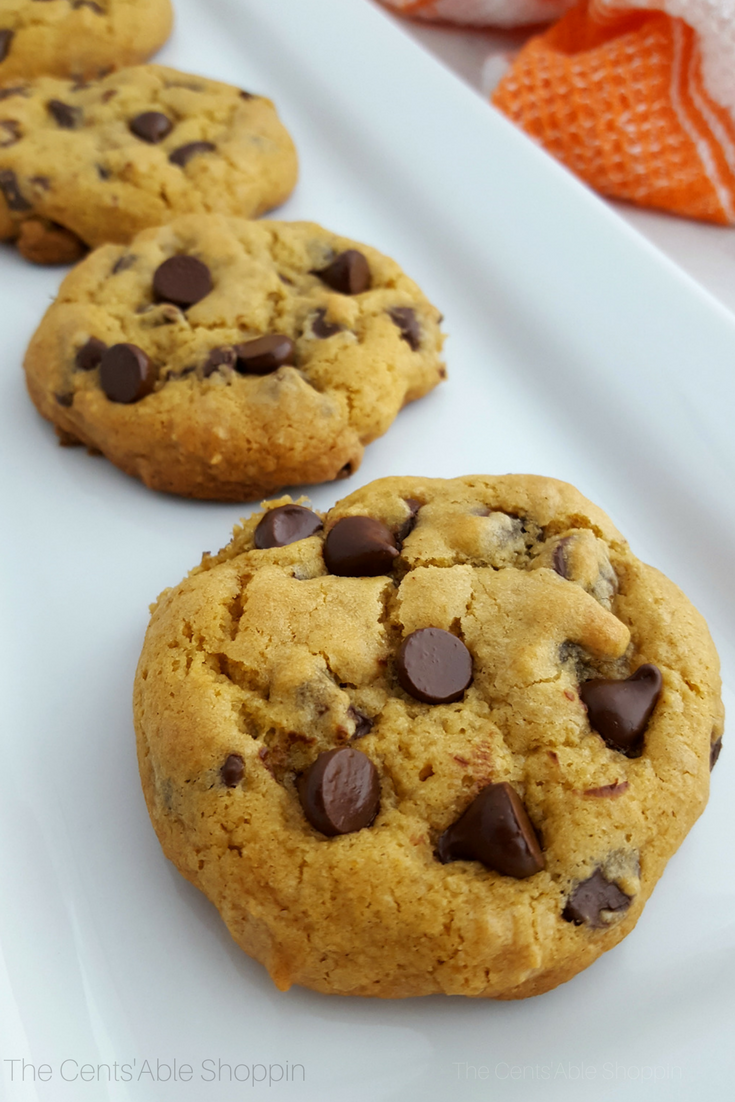 Fall is here and that means everything pumpkin – pumpkin in soup, pumpkin bread, and even pumpkin cheesecake. Now… pumpkin chocolate chip cookies. Oh yum!
Sure, we have had regular chocolate chip cookies, but once you add pumpkin to them, I swear you will never go back.
These chewy chocolate chip pumpkin cookies are moist, rich, and best of all .. gluten-free. Whip them up in a cinch and chill the dough to help them retain their shape when baking. Or, once mixed, roll into balls and free on a parchment lined baking tray. Once chilled, remove and store in a large ziplock bag in the freezer for refrigerated cookie dough that you can bake as needed through the holidays.
Even better? The dough can be refrigerated for up to 4 days before baking – making it incredibly handy to have on hand through the holiday season.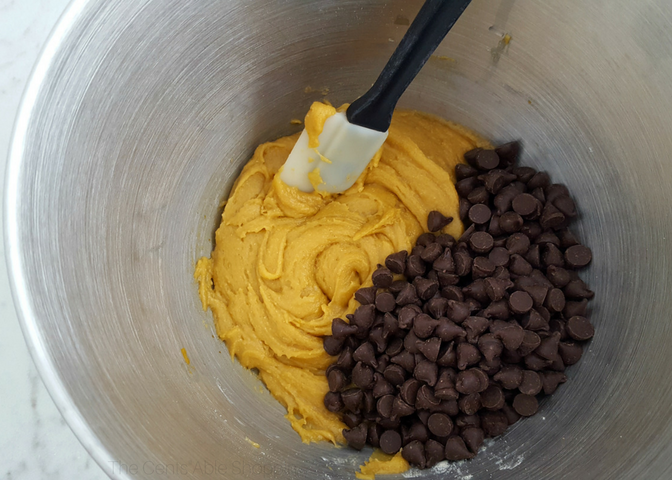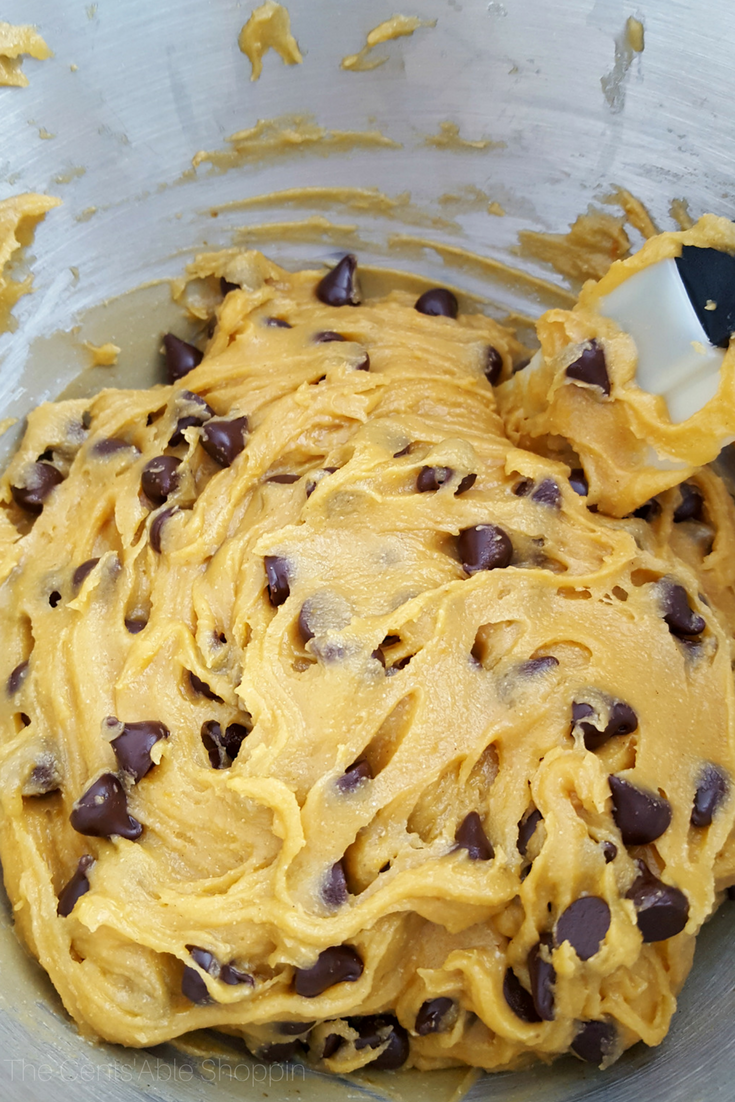 To get started, mix the dry ingredients and set aside. In your mixer, combine the pumpkin, butter and sugars and mix just until blended. Add in the vanilla extract and the egg yolks, one at a time, then slowly incorporate the dry ingredients being careful not to over mix.
Add in the chocolate chips and stir to combine – then cover with plastic wrap and refrigerate for 4 hours before baking .
Bake the cookies for 10-12 minutes and then cool them on a wire rack, being careful not to inhale the entire pan.

Do you love to incorporate pumpkin in your fall baking recipes as much as we do? What is your favorite way to use pumpkin?
Chewy Gluten Free Pumpkin Chocolate Chip Cookies
Moist and chewy gluten free pumpkin chocolate chip cookies that are out of this world delicious!
Ingredients
2 1/4 C all-purpose gluten free flour
1/2 tsp xanthan gum (omit if your flour blend contains it)
1 tsp baking soda
1 tsp salt
1/2 C pumpkin puree
3/4 C unsalted butter (12 TBS), melted
3/4 C brown sugar, packed
1/2 C sugar
1 1/2 tsp vanilla extract
2 egg yolks
2 C semi-sweet chocolate chips
Instructions
In a medium bowl, add gluten free flour, xanthan gum, baking soda and salt. Whisk to combine.
Using a stand mixer with paddle attachment, mix pumpkin, melted butter, brown sugar and sugar on medium speed for 2 minutes.
Add vanilla extract and egg yolks (one at a time) and mix on low-medium speed until combined.
Pour in flour mixture, and mix on low-medium speed – being careful not to overmix.
Stir in chocolate chips.
Cover mixing bowl with plastic wrap and allow dough to chill in the refrigerator for 4 hours. The dough can be refrigerated for up to 4 days before removing to bake.
Preheat oven to 375 degrees F & line baking sheet with parchment paper.
Evenly scoop cookie dough balls onto baking sheet, leaving 2 inches apart.
Bake for 11-12 minutes. Edges should be a light golden brown.
Remove from oven and allow cookies to continue cooking on baking sheet for 3 minutes before placing on a cooling rack.
https://www.thecentsableshoppin.com/chewy-gluten-free-pumpkin-chocolate-chip-cookies/
Looking for more gluten-free recipes to serve up to your family? Don't miss these gluten-free breads, cookies, muffins and more family favorites!