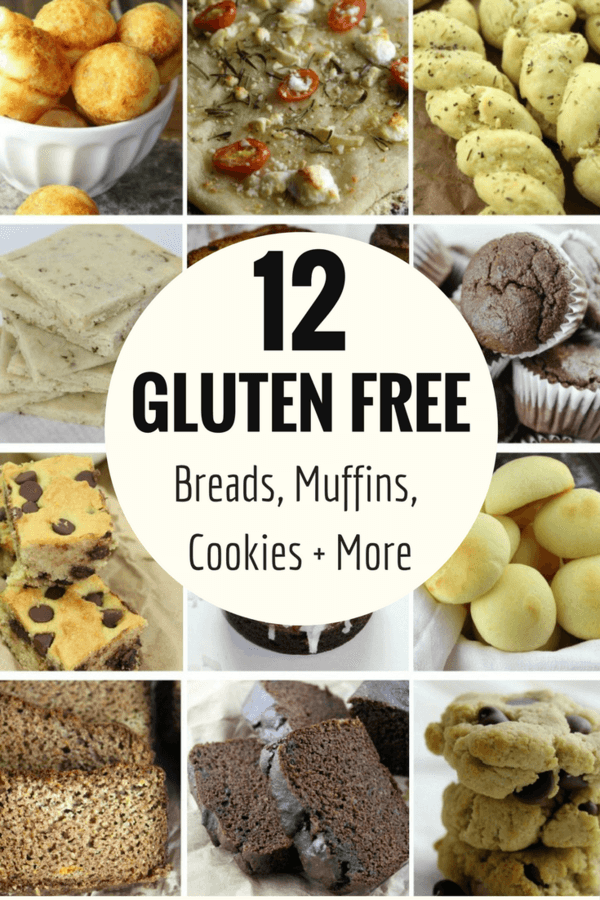 If you have a gluten intolerance, it can be challenging to find really great recipes to turn to for kids lunches, healthy snacks or even for light meals.
Thankfully there are wonderful ways to accommodate your intolerance without sacrificing really good, healthy food. Though it might be a small challenge, there are so many amazing ways to adapt and overcome. From kids lunches to snack time favorites, even light meals, here are some really good recipes to keep handy next time you have a craving for bread and pizza, cookies and even breadsticks for your next pasta meal.
From almond flour to coconut flour, tapioca starch and cassava flour, those who have a gluten intolerance have so many different ways to adapt recipes – which is pretty incredible.
All of these recipes are so stinkin' simple and delicious – some are great ways to use your garden produce, others bake up in just a few minutes, and some are just great for the the kids lunchbox!
Being able to pull off your next gluten-free recipe requires you to have any of the following on hand at home:
Azure Standard can be a wonderful source of organic and Non-GMO options – check your area to see if they have a drop near to you.

These Brazilian Cheese Bread rolls are SO soft and chewy, and bake up incredible! Make these gluten-free breadsticks for your next pasta meal, and the flatbread is wonderful as a light meal.
Brazilian Cheese Bread (Gluten-free, Grain-free)
Rosemary Garlic Tomato Flatbread (Gluten-free)
Paleo and Garlic Herb Breadsticks (Gluten-free)

Have kids in school? These zucchini chocolate muffins are perfect to tuck in the lunchbox or for snack time and have no refined sugar. Or, use your yellow squash and jalapeños to put together an easy gluten-free bread.
The crackers are perfect for kids to snack on through the day.
Homemade Herb Crackers (Vegan, Gluten-free)
Yellow Squash and Jalapeno Bread (Gluten-free, Grain-free)
Zucchini Chocolate Muffins (Gluten-free, Grain-free)

Kids love cookies? They'll love these gluten free chocolate chip cookies without refined sugar – they are perfect to dunk in a glass of milk! And the zucchini bread is the perfect way to use up garden zucchini!
Sweet Potato Spice Bread (Gluten-free, Grain free)
Chocolate Zucchini Bread (Gluten-free, Grain free)
Chocolate Chip Cookies (Gluten-free)

If you make your own cheese, or you have mozzarella on hand, these yuca rolls are perfect to make for the kids – ooey, gooey and cheesy! The donuts are a great treat and wonderful alternative to more sugar laden varieties.
Chocolate Chip Blondies (Gluten-free, Grain free)
Chocolate Donuts (Gluten-free, Grain-free)
Pan de Yuca (Gluten-free Cheese Bread)
What's your favorite gluten-free recipe?
Do you have something special that your family loves?