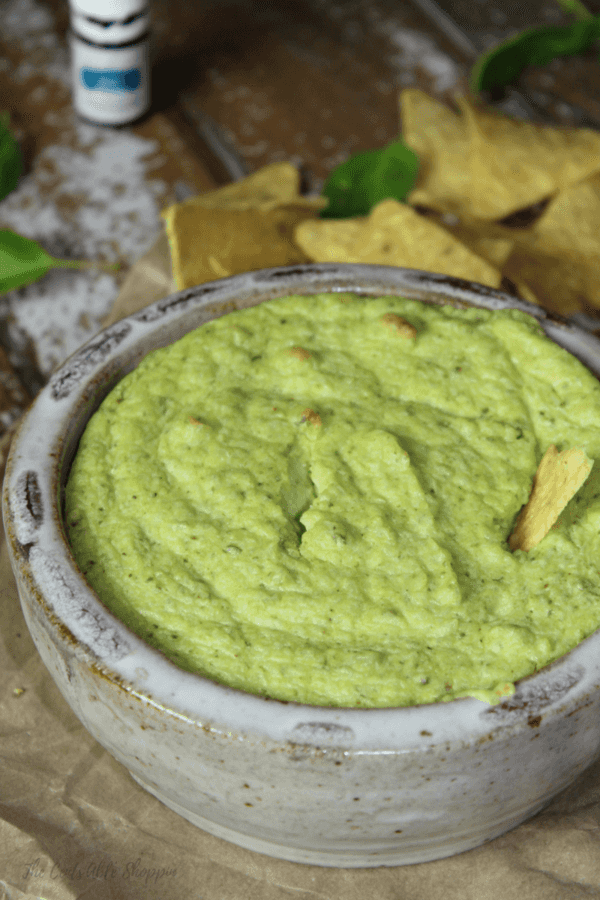 Basil crows like wild on my back patio – it's almost mid-April and even with the high summer temps, this stuff thrives. That's incredible – given that not all of us have a green thumb.
It's piling up like crazy in my kitchen and smells incredible – it gives my kids something to do and every day leads to a "who can pick more, faster". Hey – I'll take it!
Basil is wonderful to have around the kitchen – you can use it for Basil Pesto, and added to this Homemade Instant Pot Marinara Sauce, or Avocado Basil Pasta.
Pesto can be topped on seafood and stirred into pasta, even spread on your sandwich or eaten with crackers and chips. But… we have one teensy weensy problem: the average person can only handle so much pesto.
I love the stuff. But gah – I have had way too much pesto the last few weeks.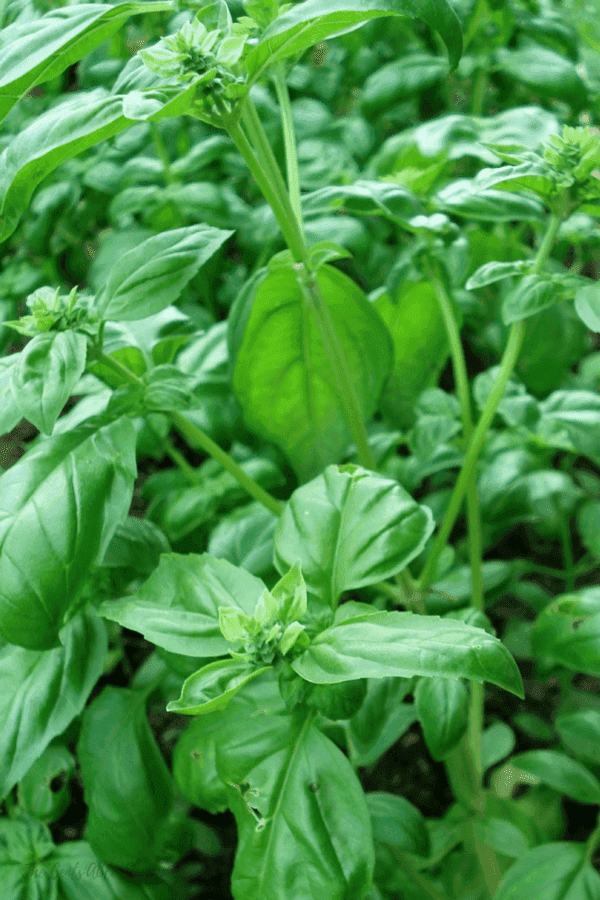 It's time to take the basil to another level – we combine spinach with cream cheese into an easy Instant Pot Spinach Dip, so why can't we do the same with Basil?!
This Creamy Hot Parmesan Basil Dip isn't made in the Instant Pot though – it probably could be, unless of course you are using it to make marmalade in which you have to resort to your oven. It's easy to make – and the hardest part *might* be taking the food processor out of the cabinet.
Whip everything up in the processor, pour into an oven-safe dish and pop in the oven for 20-25 minutes until it's hot and bubbly on top. Pull out and enjoy with chips, crackers, or even pita bread – you likely won't have any leftover, but if you do, just refrigerate and heat up at a later time.
Creamy Hot Parmesan Basil Dip
Ingredients
3 cloves garlic, whole and peeled
2 Tbsp extra virgin olive oil
2 - 8 oz bricks cream cheese
2 C. fresh basil
1/4 C. shredded parmesan cheese
1/4 C. mayonnaise or, sour cream
1/2 tsp black pepper
Optional: 2 drops Basil Vitality essential oil
Instructions
Preheat the oven to 350 degrees F.
Combine the garlic, oil, cream cheese, basil, mayo or sour cream, parmesan cheese and black pepper and puree.
Pour into an oven safe bowl and place in the preheated oven for 20-25 minutes or until cooked through & bubbly.
Add salt/pepper as needed.
https://www.thecentsableshoppin.com/creamy-hot-parmesan-basil-dip/
Adapted from Wanderlust Kitchen