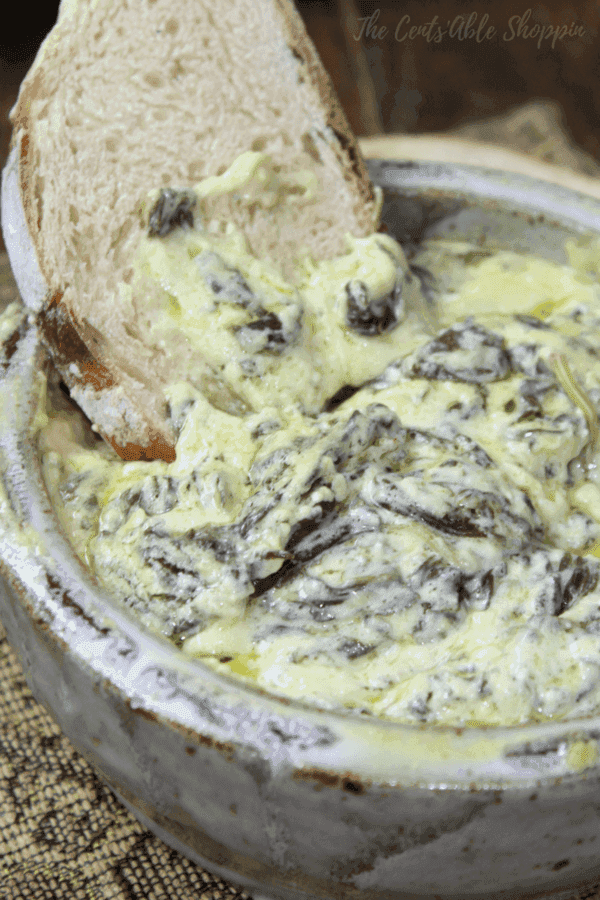 Who doesn't love an amazing bowl of hot spinach dip? It's a fan favorite – no matter what restaurant you go to, it's always on the appetizer menu.
Face it though – going out to dinner is not cheap these days…. combine an appetizer with meals, drinks, family of 7.. and it can easily topple $50 or $60, if not more. Last time we went out was for Valentine's Day as a family of 7, and although we had a good samaritan pay for our dinner, cost wasn't so much a factor as was children.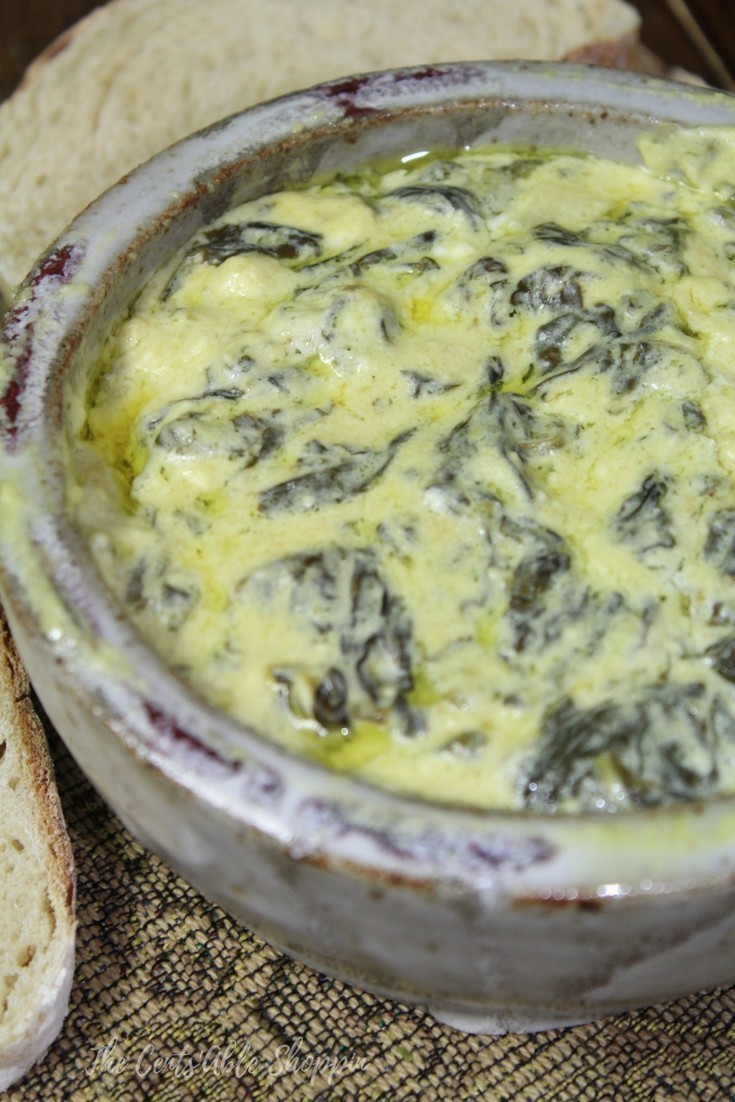 You see, my husband loves to go out and celebrate his birthday (which is on Valentine's Day) with everyone – so that's just what we do.
I love my kids, but taking all 5 with us wasn't probably the best option, given that my 3 year old took her pants off at the table, my 7 year old lost my husband's iPhone, and my 5 year old left with one shoe.
He really did have two shoes on going in to the restaurant, and a month later, I still have no idea where that shoe went.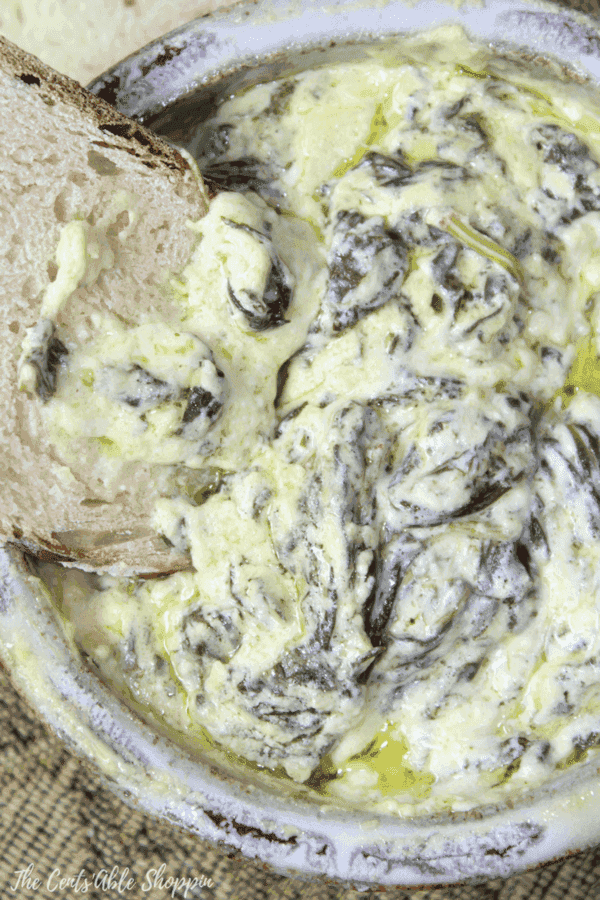 The Instant Pot has completely transformed our cooking and saved us so much money this past year and a half. It makes food faster and easier, while allowing me to walk away and get other things done ~ without having to worry about little hands that touch the stove or climb up on the counter.
Over the last year and a half, we have put together over 100 recipes between three blogs using our Instant Pot – everything from cheesecake, to chicken, to yogurt, tamales & more.
You can find over 50 of them here – but that's certainly far from being all of them. Join us on Pinterest to see many more that aren't included in the list.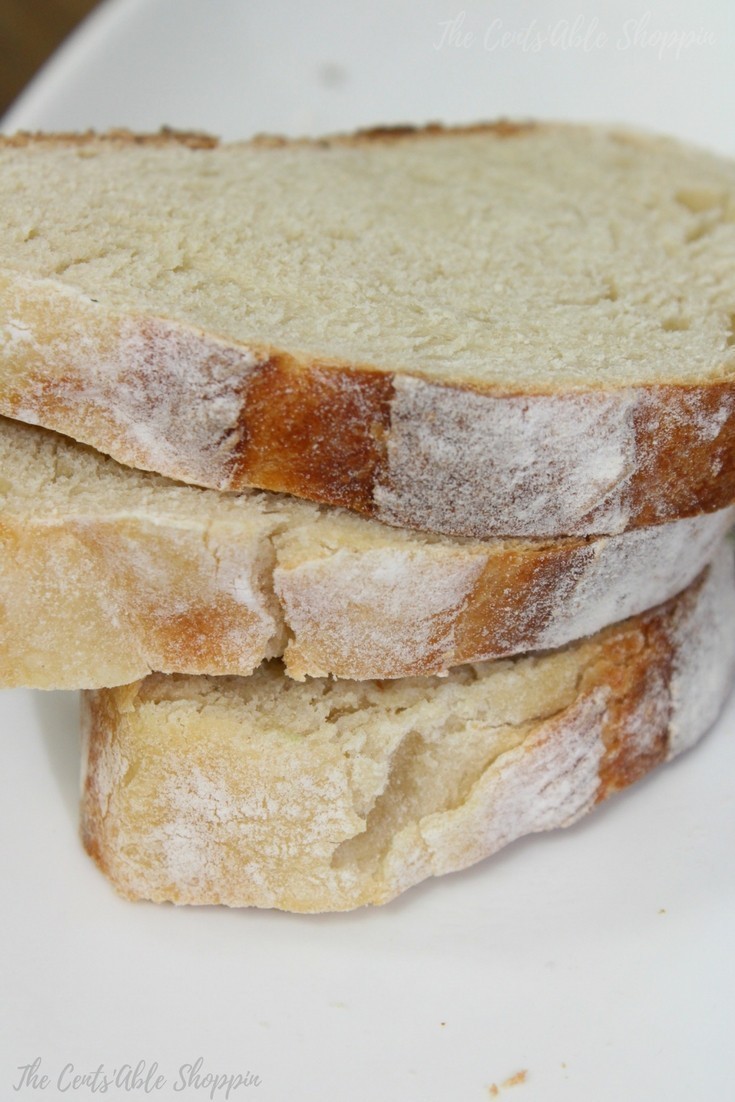 This cheesy spinach dip is perfect to spread on sourdough bread or your own favorite crackers. Most of all… it's remarkably less in cost than the spinach dip you would find at the local restaurant.
And while we didn't make the sourdough bread in our Instant Pot, it sure tastes good dunked in the dip.
Best part? No heating up the oven and no waiting hours for the Crock Pot to get it done – in less than 10 minutes you can have it on your table. If you really love your Crock Pot, the Instant Pot has a Crock Pot feature too ;)

That is something to write home about!
Ingredients
3 cloves garlic, minced
1 lb fresh spinach
1 Tbsp olive oil
1/2 C. chicken broth
1/2 C. sour cream
1/2 C. mayonnaise
8 oz cream cheese, cubed
1 C. shredded mozzarella cheese
1 tsp onion powder
1/2 tsp salt, or more to taste
1/4 tsp pepper, or more to taste
Instructions
In your Instant Pot, push saute, and combine the minced garlic and fresh spinach. Saute until the spinach is cooked down.
Drain the excess liquid.
Leave the garlic and spinach in the Instant Pot and add the chicken broth, sour cream, mayonnaise, cream cheese, mozzarella, and onion powder.
Give it a big 'stir" to combine.
Add the lid on the Instant Pot and close the valve. Set the timer for 4 minutes on high (manual) pressure.
Once the 4 minutes is done, do a quick release and add your salt & pepper - or more as necessary.
Pour the spinach dip into a bowl to serve immediately.
Notes
Substitute frozen spinach for the fresh, just squeeze out the extra moisture before adding to the Instant Pot.
https://www.thecentsableshoppin.com/instant-pot-spinach-dip/
Recipe adapted from Alton Brown's Hot Spinach & Artichoke Dip