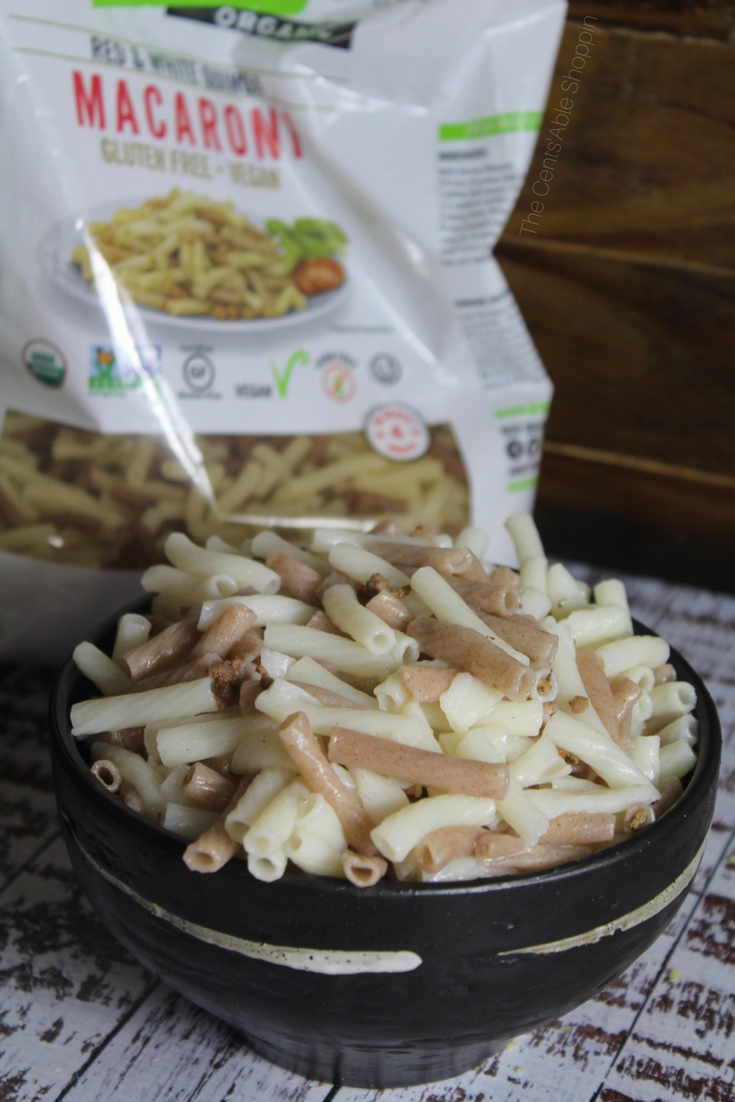 If you have an Instant Pot, chances are you have debated whether or not you can cook pasta in the thing. I know I have..
Pasta isn't that much of a nuisance on the stove top – it's really not, but sometimes it's not convenient. In those cases when you are using your stovetop for other things, or you just want to do something all in one pot without having to boil, drain, dump back in… you know – extra stuff that you don't feel like doing.
We have done pasta successfully in the Instant Pot – usually it's ziti, macaroni, penne, bowties & more. I haven't tried spaghetti (yet)… because, well.. . frankly, I'm scared to. Maybe one day I'll work up that courage – for now I'll just stick with the fancier pasta.
One of the most popular pastas in our home is quinoa macaroni – it's gluten-free, vegan, easy to make. It's available at Costco for a great price and my kids love it. They especially like it when I brown a pound of ground beef – leave that in the pot, pour in the quinoa pasta and cook, then quick release, stir the ground beef into the pasta & add 1 C. of salsa and some seasoning.
They call that Taco Pasta and they will downright eat the entire pot.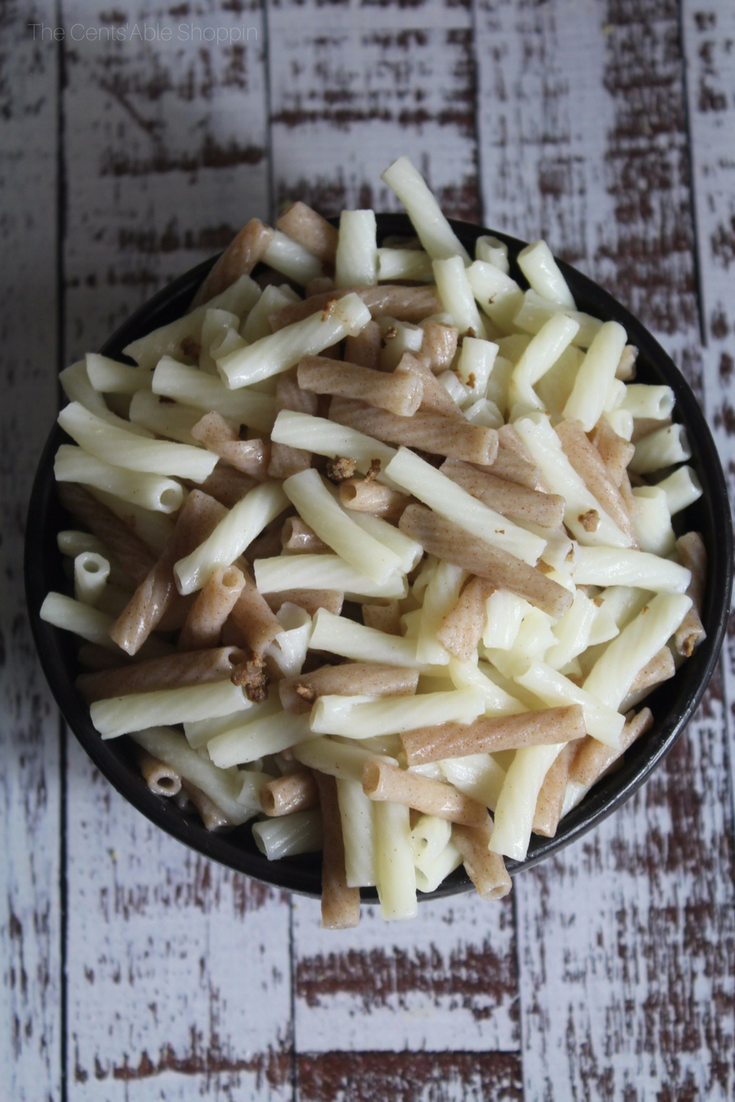 (Our pasta has ground beef mixed in because we added it after we browned ground beef in the pressure cooker)
If you have an Instant Pot, you'll be happy to know that making this quinoa pasta is possible – it was a matter of trial and experiment that allowed me to find the exact cooking time.
Let me mention that cooking pasta in the Instant Pot may not work for every type of pasta, and for every cooking situation. There are so many types of pasta out there that it can be hard to give a definitive "yes" on making things work in the Instant Pot.
However, this is a great starting point to help you determine what may or may not work for you, with a few simple changes.
Tips for Cooking Pasta in the Instant Pot
You'll want to reference the pasta cooking instructions to help you gauge how long to cook for in the Instant Pot. For example, if you are cooking a macaroni-type pasta that normally takes 10 minutes on the stove, you will want to divide that in half and reduce by one minute (so cook for 4 minutes).
Our quinoa macaroni cooks in 4-5 minutes on the stove top. For Instant Pot cooking purposes, we halved 4 minutes, and reduced by 1 minute (4 – 2, then 2 – 1 = 1 minute of cooking time).
We add a tiny bit of oil to prevent foaming – this doesn't always work.. in fact, sometimes the oil can coat the pasta and will deter the sauce from sticking. It usually still foams, but not quite as much if I forget to add oil.
Add 1 tsp of salt for every 2-3 cups of water – this, too can help with foaming in the Instant Pot.
When it comes to releasing the pressure, have patience. If you forget that you have pasta and walk away for too long, you will find yourself with a mushy mess. I always quick release, and throw a towel over the valve – but even then, after a few seconds, all that foam can create a starchy nightmare to clean. So try releasing in short bursts.. a few seconds at a time, until the pressure has been exhausted.
Don't get overzealous and just force the pressure to release quickly because, well…. I have, not a fun thing to clean up.
Once you are done, use the pasta immediately by adding your sauce. Or, drain and rinse in cool water to stop the cooking process.

Have you cooked pasta in the Instant Pot? How did it work for you?
Quinoa Macaroni in the Instant Pot
Perfect pressure cooker quinoa macaroni in the Instant Pot!
Ingredients
2 C. of dry, quinoa macaroni (gluten-free, vegan, organic)
3 C. water
1/2 Tbsp olive oil
1 tsp salt
Instructions
Wipe the inside of your Instant Pot with a little olive oil or, spray with Pam.
Pour in 2 C. of dry quinoa macaroni. Top with 3 C. of water (should just barely skim the top of the pasta). Add the salt and the olive oil.
Place the lid on the Instant Pot. Set the pot on manual for 1 minutes. Once the pot comes to pressure, you will see it count down from 1 minute.
Throw a rag over the valve and release the pressure. Provided you used oil, it will not foam much at When pressure cooking is done, use a quick release. Liquid may spray from the valve - if it does, close the knob, and instead release in short increments (3-4 seconds). Or, turn the knob every so slightly to release a teeny tiny amount of steam.
Use as needed in your recipe of choice - or, feel free to rinse in cold water to halt the cooking.
https://www.thecentsableshoppin.com/quinoa-pasta-in-the-instant-pot/