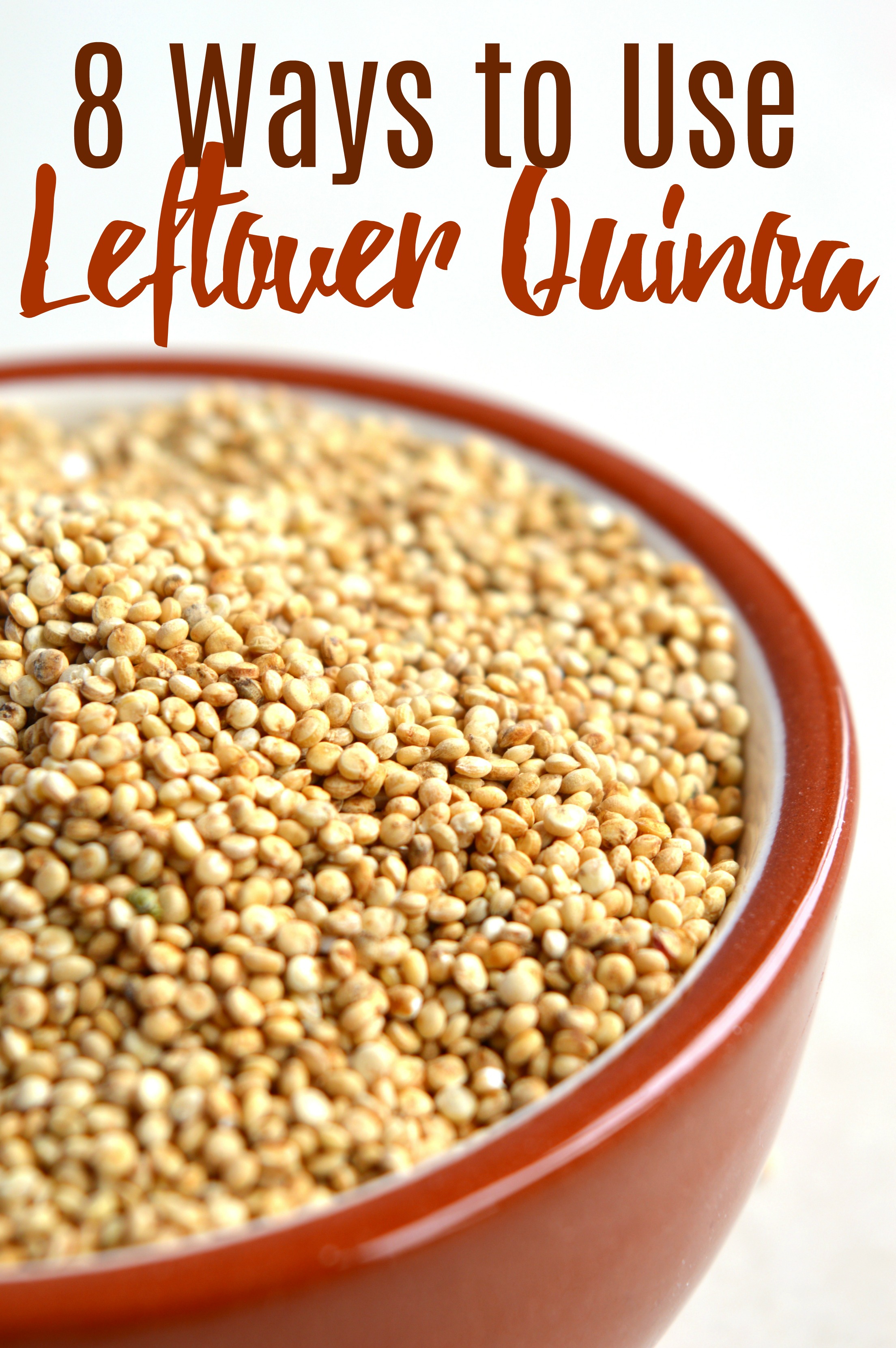 Have you jumped on the quinoa train yet? Quinoa is becoming increasingly popular these days. This is likely because it is free of gluten and packed full of protein. Quinoa makes a great side dish and easily replaces boring old rice. In fact.. it takes just one minute to cook in the Instant Pot (excluding the time it takes to come to pressure) – making it an incredible time saver in the kitchen.
If you have leftovers after dinner, you do not have to toss it in the trash can. There are many things you can do with that leftover quinoa.
Have it the Next Morning
Give your breakfast a boost of protein! Quinoa is a great addition to omelets. You can also use quinoa as an additional topping to spruce up your morning bowl of oatmeal. If you have a lot leftover, you can use the quinoa completely in place of oatmeal and just add your favorite fruit. Feeling extra creative? Add some cinnamon to the bowl of quinoa.
Freeze it
That's right, you can freeze quinoa! While freezing these leftovers is not necessarily considered meal prepping, it can cut back on cooking time for a future meal. Frozen quinoa will last for up to one month in the freezer. I love putting it in a sandwich size Ziploc, and laying them flat in the freezer on the shelf to save space. If I need it for dinner, I'll pull it out & use it as a quick meal option.
Soup
Soup is one of my favorite things to make – you can use almost anything to make a delicious meal that works for cold weather, warm weather, times of sickness, or for meal trains. Soup freezes well and travels even better (quart Ball canning jars, anyone?) In fact, use Quinoa to make this easy Instant Pot Lentil and Quinoa Chili, or this Sweet Potato Black Bean Quinoa Chili.
Make Burgers
Instead of having turkey or hamburgers for dinner the following night, use up your leftover quinoa. You can mix it in with eggs, seasoned bread crumbs, and parmesan cheese for a healthy alternative to your classic ground beef hamburger. If you haven't tried this option yet, go for it because it's delicious.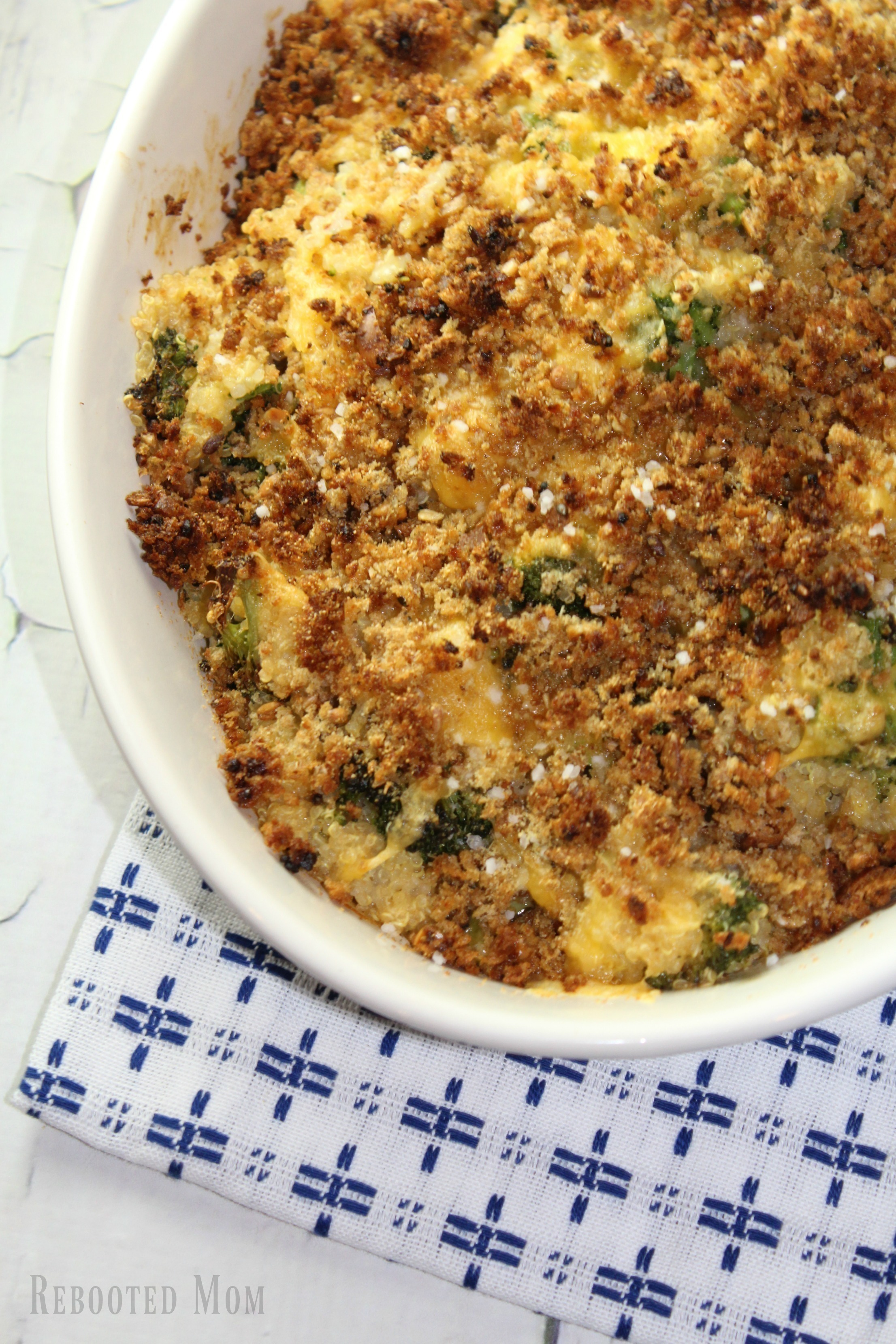 Casseroles
Many of us grew up on casseroles – I know we had our fair share. With four kids, my mom was the casserole queen – it seemed like anything and everything could get dumped in a casserole and we were happy to entertain whatever it was.
One of our favorite ways to use quinoa is in this easy and Healthier Cheese Broccoli Quinoa Casserole. Broccoli and cheese are both a kid-favorite, and when added to a little quinoa and baked in the oven, it's easy and delicious. Just how I love my dinner meals.
Meatloaf, anyone?
Meatloaf is fantastic on chilly evenings! Dig out your favorite meatloaf recipe from your go-to cookbook. You can make a few substitutions to use up your leftover quinoa. Instead of mixing up your choice of ground meat with bread crumbs, you can substitute the crumbs with cooked quinoa.
Pizza Bowl
Instead of ordering a greasy pizza, use your leftover quinoa for a "pizza" bowl. Warm it up with water, tomato sauce, mozzarella cheese, and some of your favorite pizza toppings like diced green peppers and onions for a healthier version of pizza.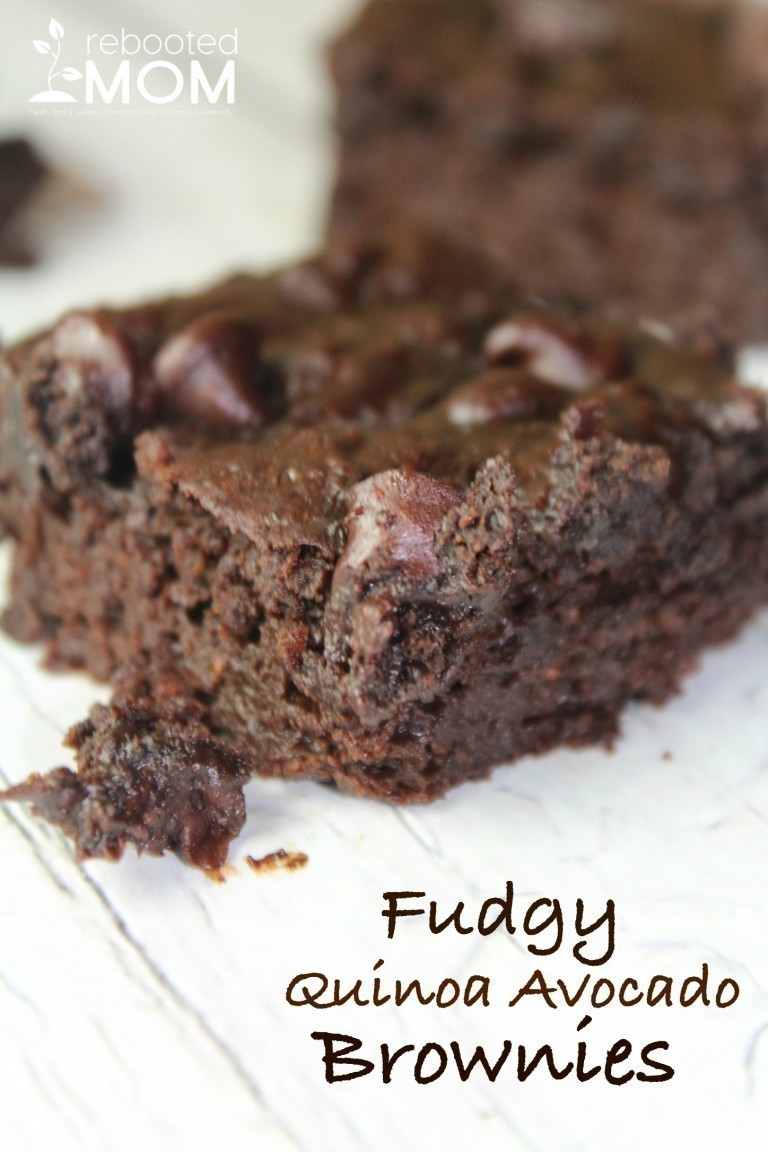 Brownies
Quinoa makes a pretty incredible brownie – throw it in the food processor with a few other simple ingredients and whip up these Fudgy Avocado Quinoa Brownies.
I know that avocados and quinoa really sound a little awkward when you mention them both being part of a deliciously fudgy brownie, but believe me when I say that combination works out well – so well, in fact, my kids didn't think twice. Do you see quinoa in there? Good, because I don't either. 😉
Leftover quinoa is genius because you can do so much with it. My favorite part is that it's so inexpensive – it's one of those healthy pantry staples I always try to have because I can use it so many ways (freezing it might be the biggest time saver, too!)