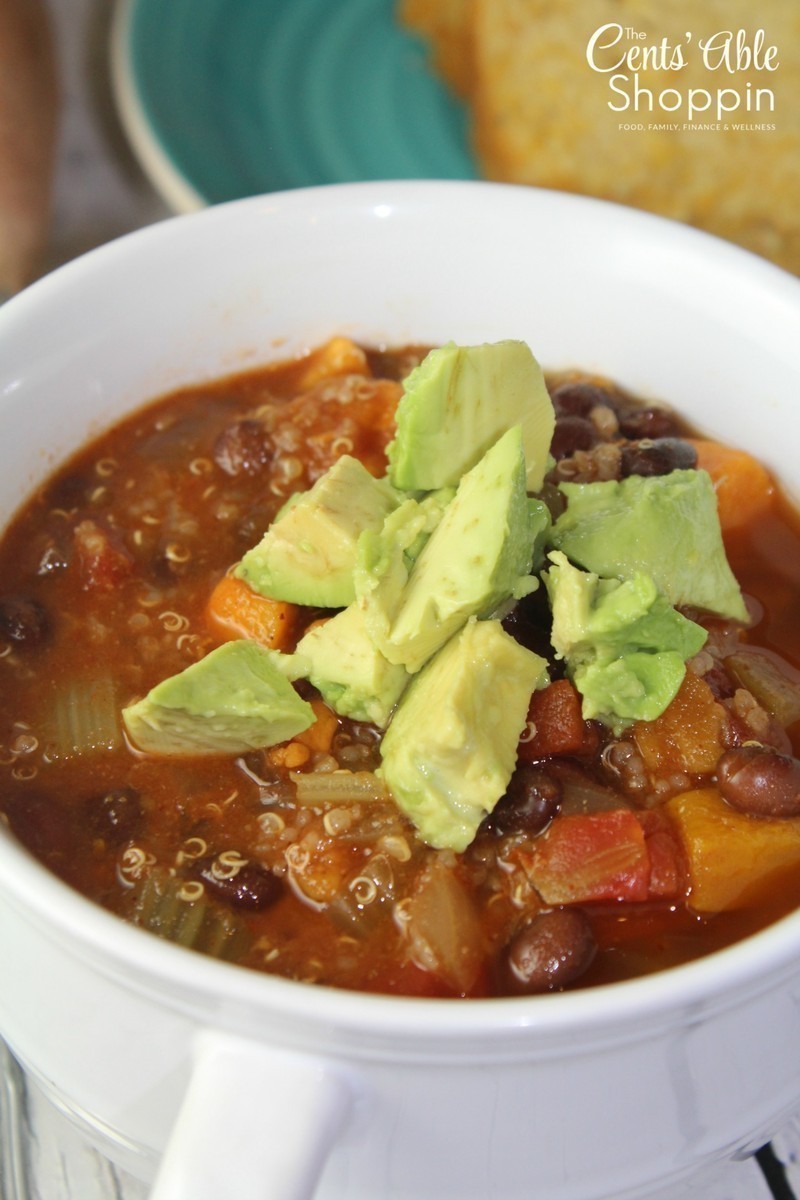 Nothing is better than a soup that cooks in 15 minutes or less, that you can dump together with pantry staples, to create a healthy & filling meal. This is also just as great to make for potlucks, too… as it travels well, and is full of healthy vegetables that will fill you up without leaving you feeling heavy and bloated.
This soup whips up rather fast in the Instant Pot – and although you can use a Crock Pot, instead… you will want to use the Instant Pot just for the sheer fact that it takes LESS time – compare minutes to hours. Have we mentioned how much we love this appliance? It's amazing.
We started with Sweet Potatoes – which are relatively inexpensive if you buy at Costco (5 lb. Bag of Organic are just over $1 per lb). Our last CSA share had plenty of Sweet Potatoes so we used just 3 medium size potatoes, peeled and diced.
This past week, we made Quinoa in our Instant Pot (which takes minutes, too!) and kept the rest back for this Chili since it would be a time saver.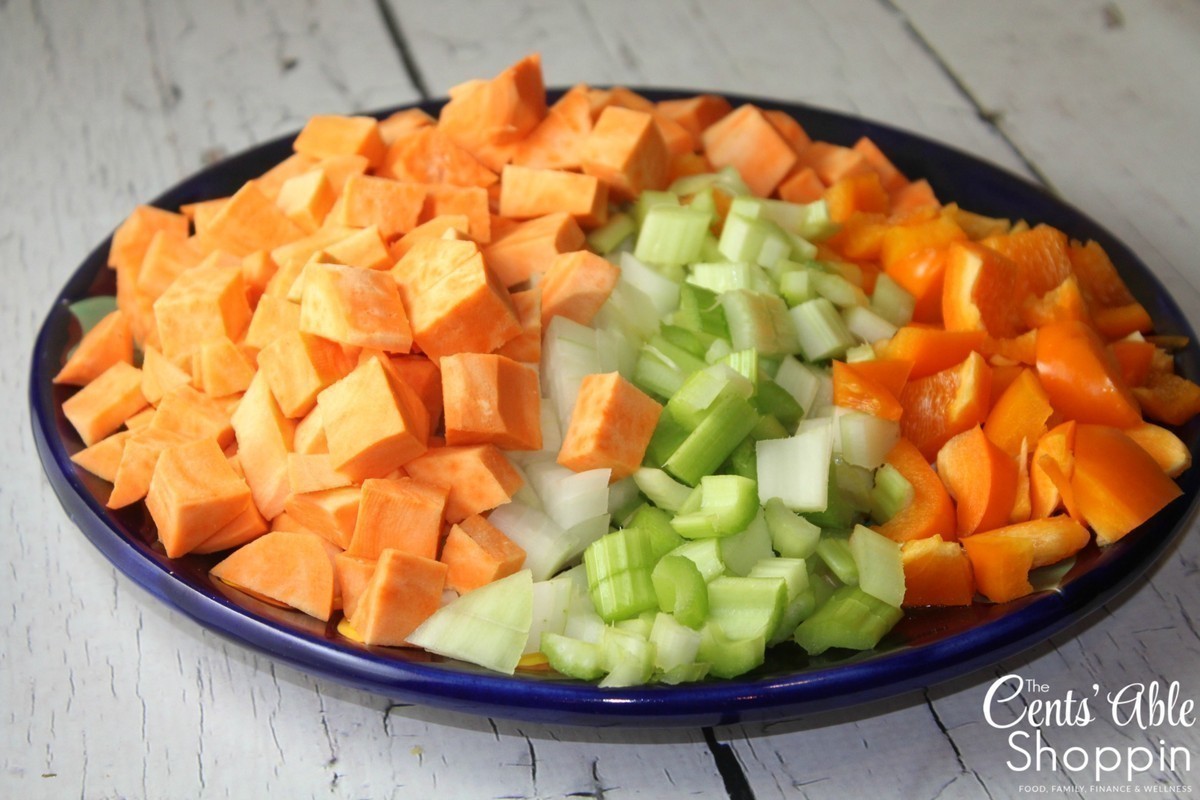 Everything else was literally from our CSA Share (Celery, Bell Pepper, Onion, Garlic) or our pantry (Organic Black Beans, and a can of Diced Organic Tomatoes).
Once you throw everything together, set the Instant Pot for 12 minutes – use that time to set the table, or wash up the kitchen.
Sweet Potato Black Bean Quinoa Chili
2016-06-12 12:28:53
Serves 6
A hearty vegetable based chili with great flavor that's also economical to make.
Ingredients
1 Bell Pepper, diced
3 medium Sweet Potatoes, peeled & diced
1 small Onion, diced
3 cloves Garlic, minced
3 stalks Celery, diced
4 C. Organic Vegetable Broth (or, Chicken Broth)
2 Tbsp Tomato Paste
1 can (14.5 oz) Organic Diced Tomatoes
1 can (14.5 oz) Organic Black Beans
2 tsp Paprika
2 tsp Cumin
1 tsp Coriander
1 1/2 tsp Chili Powder
1 tsp Salt
1/2 C. Quinoa
Avocado, for garnish
Optional: 1-2 cans of Green Chiles
Instructions
In the Instant Pot, combine everything except the salt and avocado.
Optional: if you are using green chiles add in at this time too.
Place the lid on the pot, lock, and ensure that the valve is closed.
Push Manual (High) for 12 minutes.
At the completion (when it beeps) release the pressure manually and remove the lid. Add salt (more or less to taste).
Garnish with diced avocado.
Notes
Alternatively, you could make the Quinoa in advance -- if you take that route, add in the cooked Quinoa at the end along with the salt.
Adapted from Simply Quinoa
The CentsAble Shoppin https://www.thecentsableshoppin.com/
This recipe not only travels well, you can keep it in the fridge for up to 5 days. Checkout more recent Instant Pot Recipes HERE.. and HERE.

See 10 Reasons why we invested in an Instant Pot, and find the BEST Instant Pot Accessories to have for Instant Pot Owners!