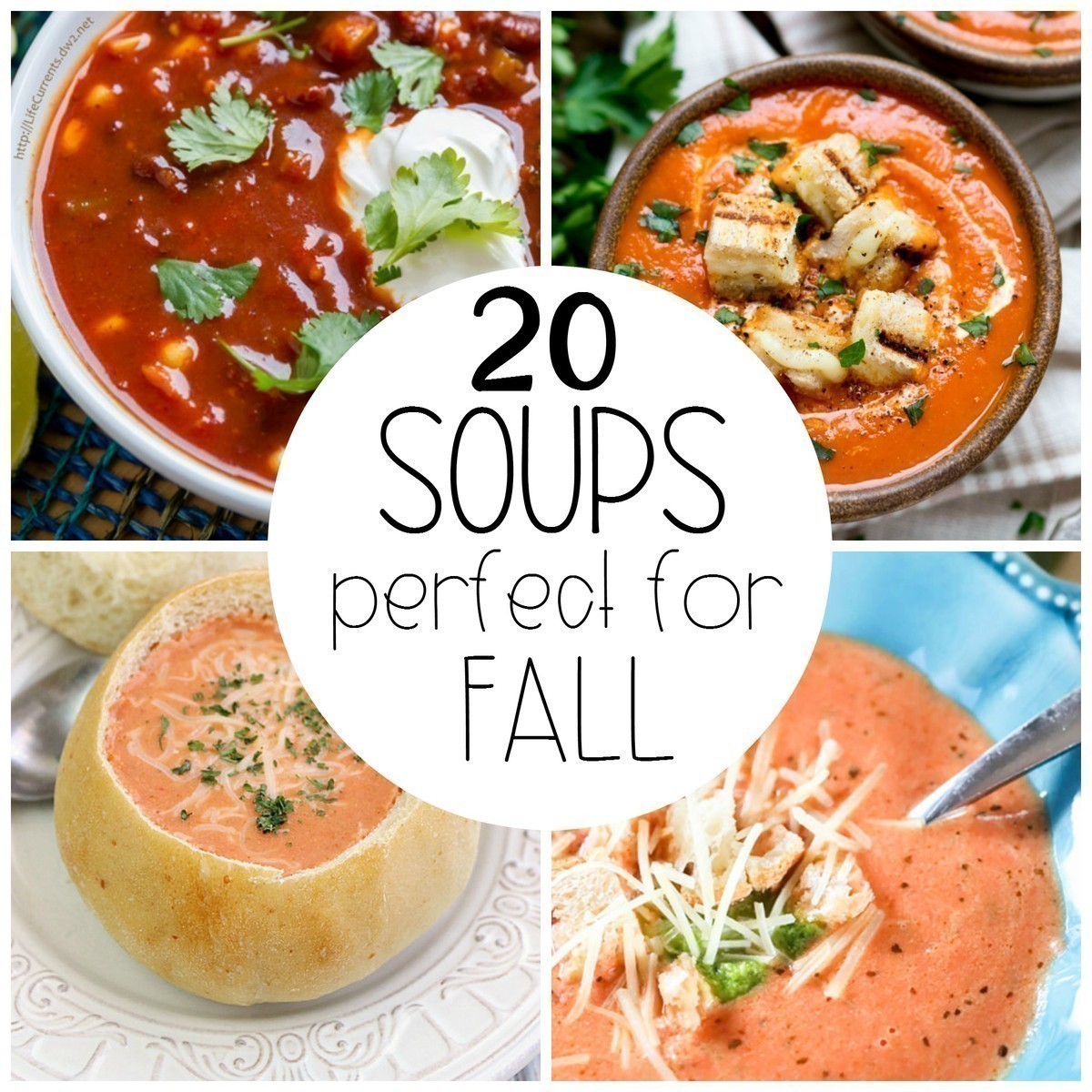 Fall is just around the corner (or, depending on where you live, it may already be in your area…) and with school back in session, you are likely in a crunch for time.
Many of us are thankful for crock pots and Instant Pots, that enable us to either make dinner in a pinch or, prepare dinner early in the day and set it and forget it in the slow cooker. I love it – I also love having the opportunity to make a double batch of soup or chili to freeze for later too .. it's one of the best ways to save time when you haven't planned ahead.
Every week I try to make a soup that freezes well and freeze 1-2 jars in the freezer – it's perfect to enjoy on a busy night and sometimes to even share with family who might need help cooking on any given week.
Just a few short weeks ago, I had a distant friend from out of state who lost her dad to cancer — as she struggled with the loss, she asked for family and friends to help her family during that time and my kids and I took over hot meals and a few jars of our favorite Summer Sweet Corn and Potato Chowder and she cried hysterically when we approached her door to drop it off.
It made me feel pretty incredible that we could help someone out in a pinch – soups are definitely the best comfort food.
Many soups won't freeze all that well (seafood soups – anyone?) .. but many do wonderfully. Thicker soups can even be served over rice or noodles for a nice change, too.
Since cooler weather is right around the corner, we gathered up a variety of fall soups that you may want to bookmark and keep in mind for those busy days that you need something easy to whip up.
Homemade Tomato Mushroom Soup from The Kitchen is My Playground
Loaded Baked Potato Soup from The Frugal Navy Wife
Easy Black Bean Enchilada Soup from Life Currents
Creamy Tomato Soup with Cheese Toast Croutons from Simply Stacie
Slow Cooker Taco Soup from Totally the Bomb
Easy Egg Drop Soup from Dancing Through the Rain
Crock Pot Vegetarian Soup from Flour On My Face
Cock Pot French Onion Soup from A Year of Slow Cooking
Spicy Shrimp Ramen Soup from Totally the Bomb
Crock Pot Cheesy Chicken Quinoa Soup from Flour On My Face
Crock Pot Split Pea Soup from A Year of Slow Cooking
Creamy Italian Parmesan Tomato Soup from Love Bakes Good Cakes
Copy Cat Olive Garden Minestrone Soup from Cincy Shopper
Creamy Chicken Noodle Soup from Kitchen Meets Girl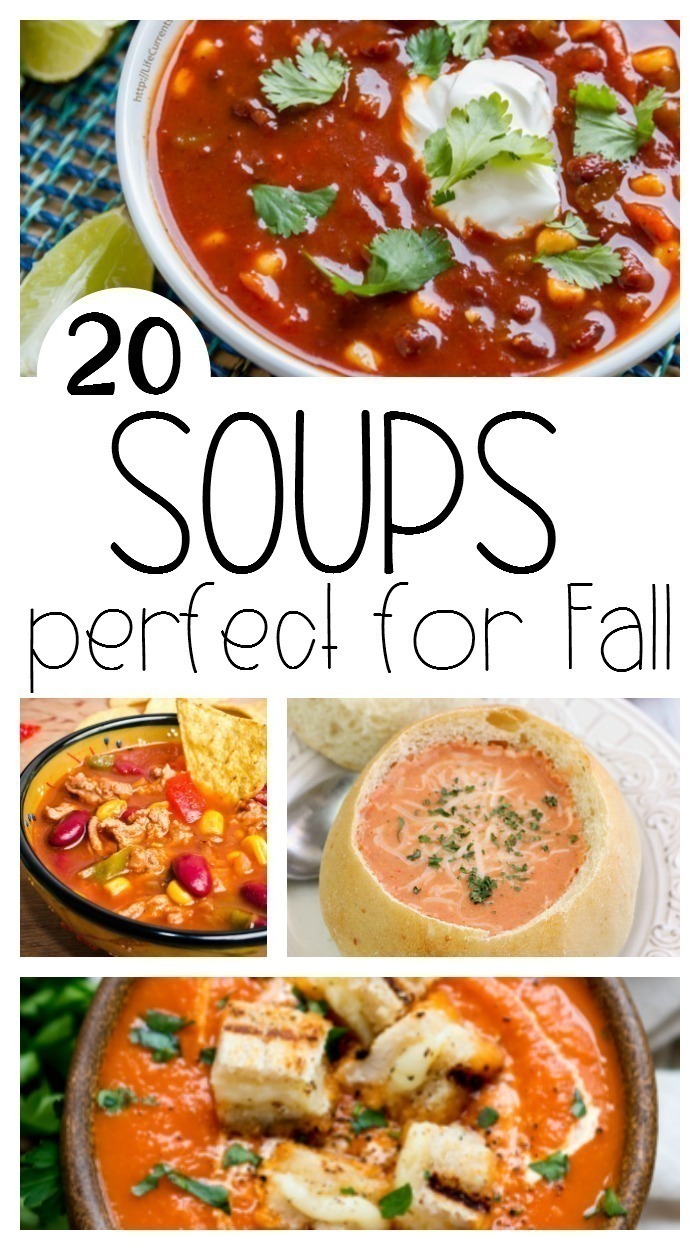 Looking for more soups that you can make in your Instant Pot? Here are 15 Instant Pot Soups your family will love that your family will love.