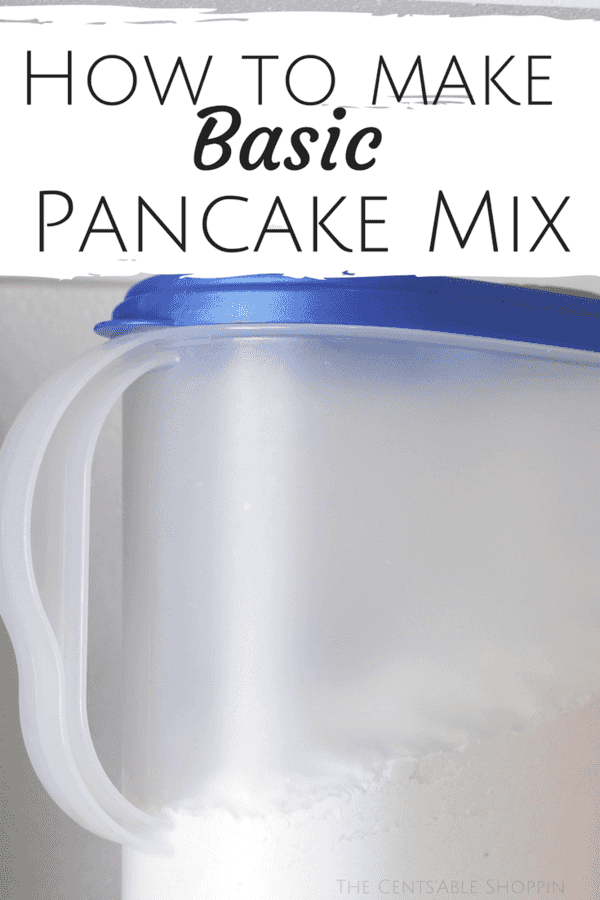 Everyone loves pancakes, and what better way to have pancakes often with minimal work is to have your own pancake mix on hand that you or the kids can whip up in a jiffy.
Pancake mix takes all the guesswork out of making pancakes – simply combine the mix with water, an egg and a little oil and get the syrup ready. This mix is generous enough to last a few months, and yet simple enough to make the most soft and fluffy pancakes you will ever have!
The secret to making really impressive pancakes is not over-mixing. I repeat: do not over-mix! Combine the dry ingredients in one bowl – then, mix the wet ingredients in another. Then slowly fold the wet into the dry, and let sit until the pan warms up.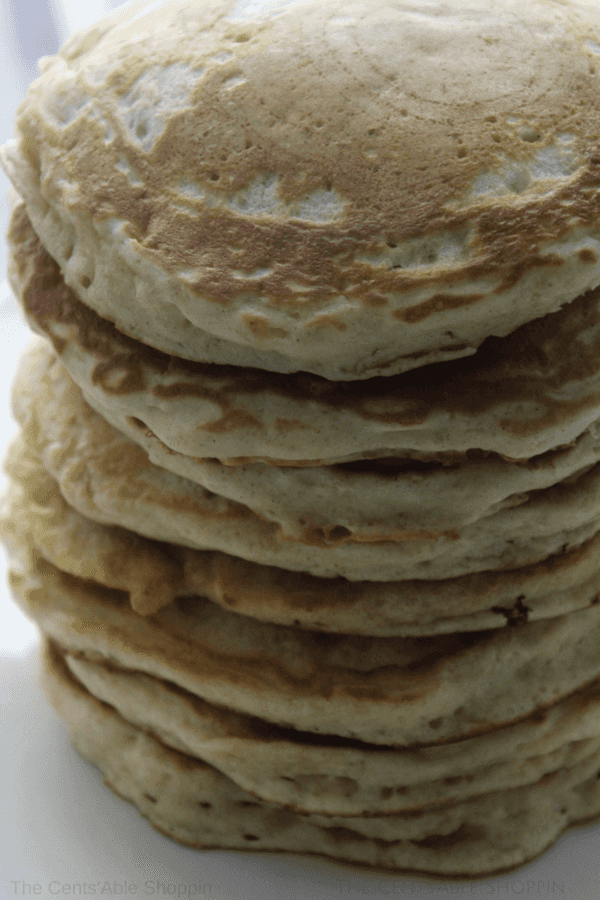 Always try to use a 1/4 C. measuring cup to scoop the batter into the pan – start in the center and work in a circular motion to make sure that each pancake is a uniform shape. It also helps to ensure the pan is evenly heated – a quick shot of cooking spray or a tiny bit of butter as the pan heats up.
The pan should sizzle when you add a drop of water letting you know that the batter is ready to pour.
Keep this pancake mix in a tightly covered container and use the following measurement when you are ready to cook:
2 C. pancake mix (below)
1 C. water
1 egg
2 – 3 Tbsp of oil (2 for pancakes, 3 for waffles)

It's always helpful to jot down the measurement on the container — just in case the kids opt to make pancakes instead of the adult.
These pancakes are great to make as a huge batch – freeze on a cookie sheet and then place in freezer bags and defrost when needed for a quick breakfast.
Homemade Pancake Mix
2017-08-20 20:48:20
An easy homemade pancake mix that will allow you to whip up light and fluffy pancakes in a pinch!
Ingredients
5 C. all purpose flour
1 1/2 C. powdered milk
1/4 C. white sugar
1/4 C. baking powder
1 tsp cinnamon
1/2 tsp salt
Instructions
Combine all of the ingredients in a bowl; mix well to combine.
Store the mixture in an airtight container, preferably in your pantry - try to use within 6 months.
Use a 1/4 C. measuring cup to measure out the batter - each 1/4 C. makes one 4" pancake. The pancake mix should make eight 4" pancakes.
Notes
When ready to make pancakes or waffles, use the following measurement: 2 C. mix, 1 C. water, 1 egg and 2-3 Tbsp of oil (2 for pancakes and 3 for waffles).
The CentsAble Shoppin https://www.thecentsableshoppin.com/