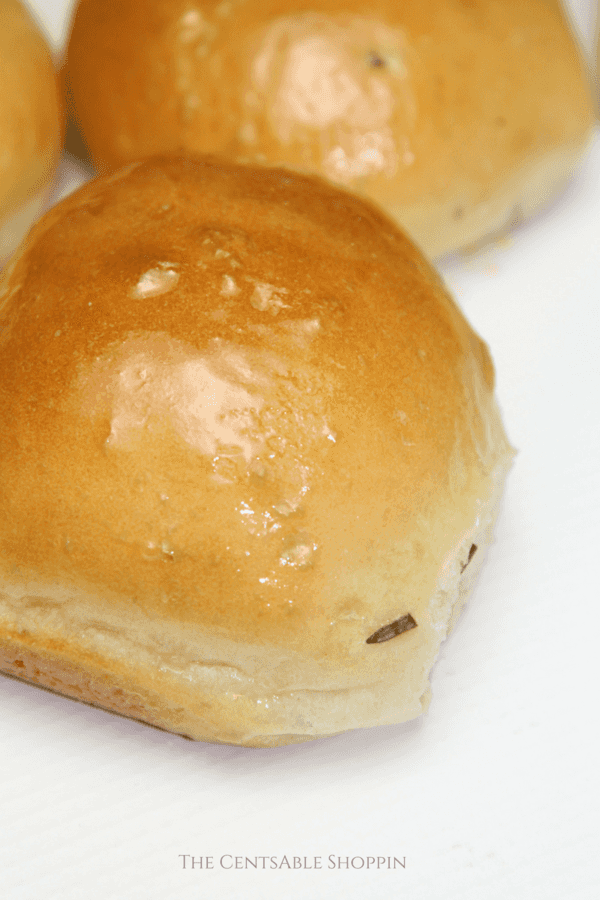 I'm a sucker for a good dinner roll – it doesn't matter what kind of roll it is, give me ALL the rolls and I'm a happy camper.
Rolls are so amazingly easy to pull off ~ make them with sweet potatoes, carrots… or keep it simple with the rosemary you have in the backyard and a few hours of your time. These rolls would be perfect for Thanksgiving!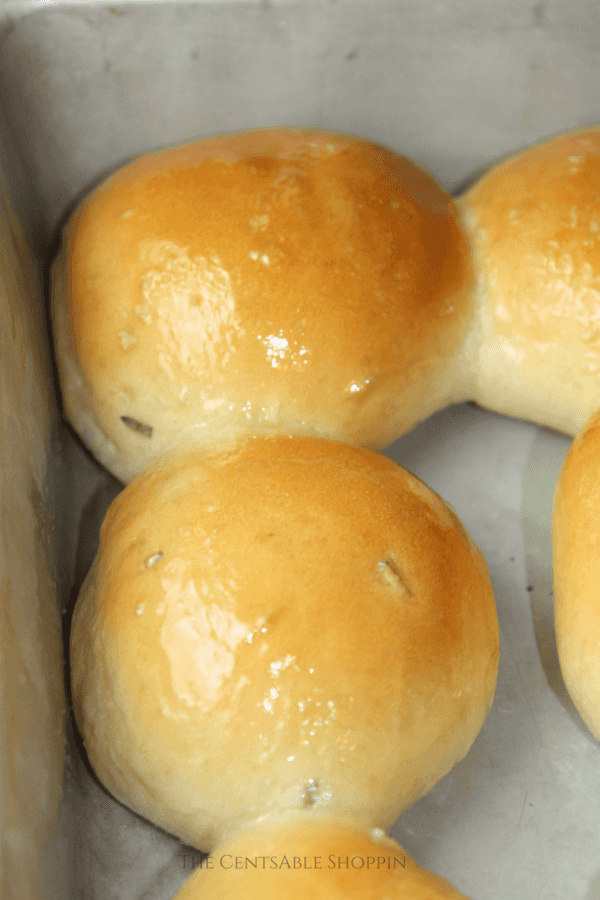 One of the best things about making your own rolls is being able to enjoy the wonderful smell that follows for hours, as the bread bakes in the oven and tells the entire neighborhood that your house is the house to be in (at least at that point in time!)
Kick these rolls up a notch – if you use Young Living Essential Oils, incorporate your Rosemary Vitality into the dough and the glaze to make them out of this world delicious.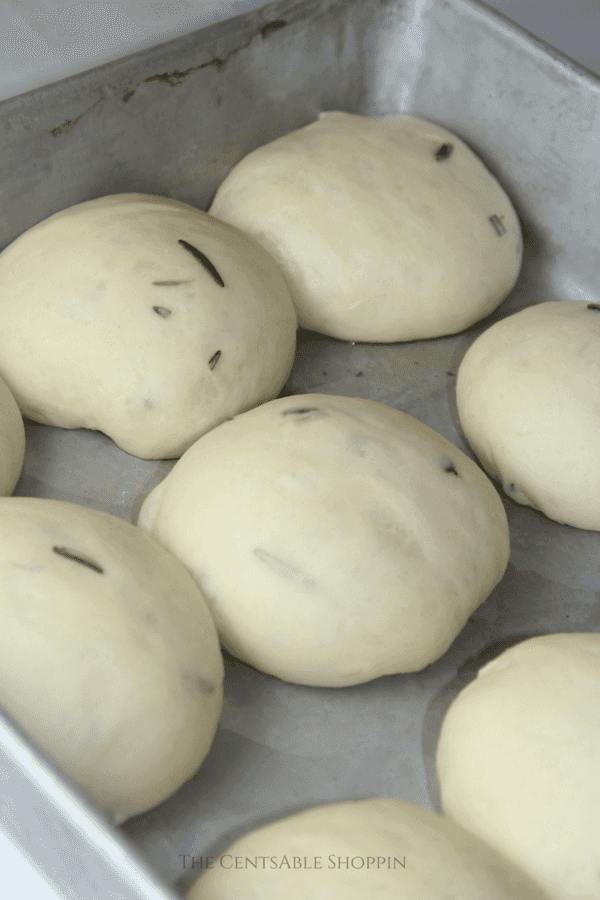 I added just 4 drops of Vitality Oil to the dough, and another few to the glaze – they were amazing!
Rosemary Sea Salt Dinner Rolls
2016-10-29 01:22:36
Fresh rosemary dinner rolls glazed in a melted honey butter glaze that are light and full of flavor.
Rolls
2 1/4 tsp active dry yeast
1/2 C. warm water (110 degrees)
3 Tbsp sugar, divided
1 large egg, room temperature
3/4 C. milk, warmed to 80 degrees (we use full fat raw, I don't recommend low fat)
3 Tbsp butter, softened
4 Tbsp fresh rosemary, minced
1 tsp salt
3 1/2 C. organic, all purpose unenriched flour
Optional: 4 drops Rosemary Vitality Essential Oil (we use Young Living)
Glaze
1/4 C. honey, room temperature
2 Tbsp butter, melted and cooled
sea salt
Optional: 1 drop Rosemary Vitality Essential Oil (we use Young Living)
Instructions
In your stand mixer, whisk the water and yeast along with 2 tsp sugar, and let sit for 5-10 minutes until frothy on top. (If not frothy start over - it may be that you have bad yeast).
Using the dough hook on the mixer, add in the rest of the sugar, milk, egg, butter, rosemary and salt on low.
Add in the flour - 2 cups at first, then the rest of the flour 1/2 C. at a time until you reach 3 1/2 cups.
Turn the mixer on medium and mix until the dough pulls away from the sides of the bowl - determine if you need any additional flour (you should not need more than 1/4 - 1/2 C. more if you do - too much and your rolls will be too dense).
The batter will pull away from the sides of the bowl but stick to the bottom. Turn out on a floured surface, knead 1-2 minutes and then place in a greased bowl and let rest for 30-45 minutes (it should almost double in size) in a warm area.
After that time, preheat the oven to 350 degrees F.
Take the dough and separate into 15 even size rolls - pinch the dough so the seam is on the underside and place seam side down in a greased baking pan (or, 9x13 glass dish).
Set the dish in a warm area to rest for 20-25 minutes - rolls will rise considerably during that time.
After that time passes, pop them in the fully preheated oven and bake for 20-22 minutes or until lightly brown.
Remove from the oven and immediately brush glaze atop of each roll, sprinkle with sea salt and additional rosemary (if desired).
Serve warm, or enjoy after you allow to cool.
Notes
These rolls freeze amazingly well - bake first, then bag after allowing to cool. To serve, reheat rolls in the microwave and glaze before serving.
Adapted from Cooking Classy
The CentsAble Shoppin https://www.thecentsableshoppin.com/