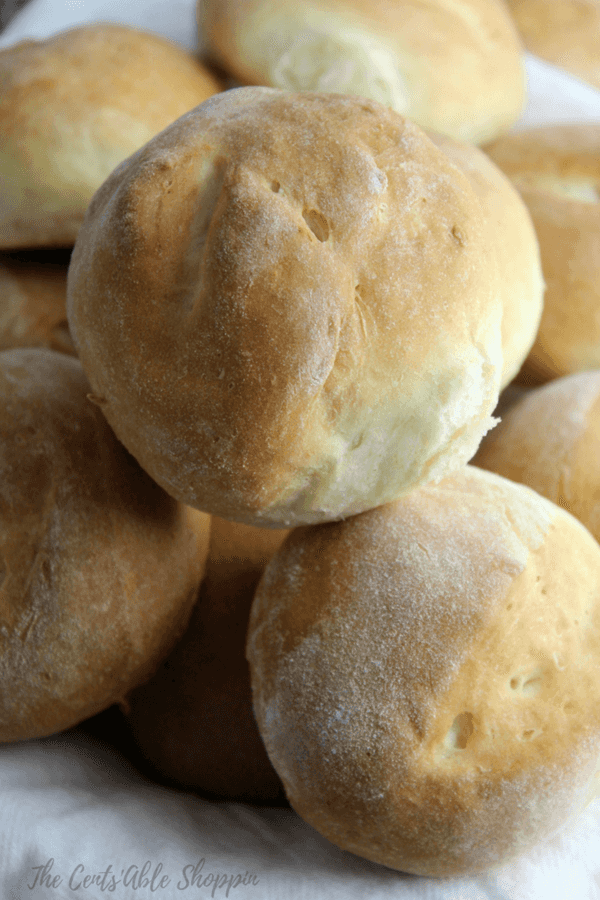 Every once in a while we all love a really good dinner roll ~ whether with our dinner, or smothered in butter and eaten alone, fresh from the oven.
I really hope that I'm not the only one who gets a little giddy inside when I smell fresh bread baking in the oven – whether I'm hungry or not, my stomach gets excited to entertain deliciousness that only comes from patiently waiting for the bread to rise once, then again, before being baked to perfection in the oven for what seems like forever.
We have made our fair share of bread rolls over the last few years – we have our favorite quick hamburger buns, french bread, cheater sourdough, and the most amazing sweet potato rolls. We've cut back from eating grains so although we don't make bread for ourselves now, we do make for friends and family (hence the reason for these rolls!)
They are too good "not" to make and deliver!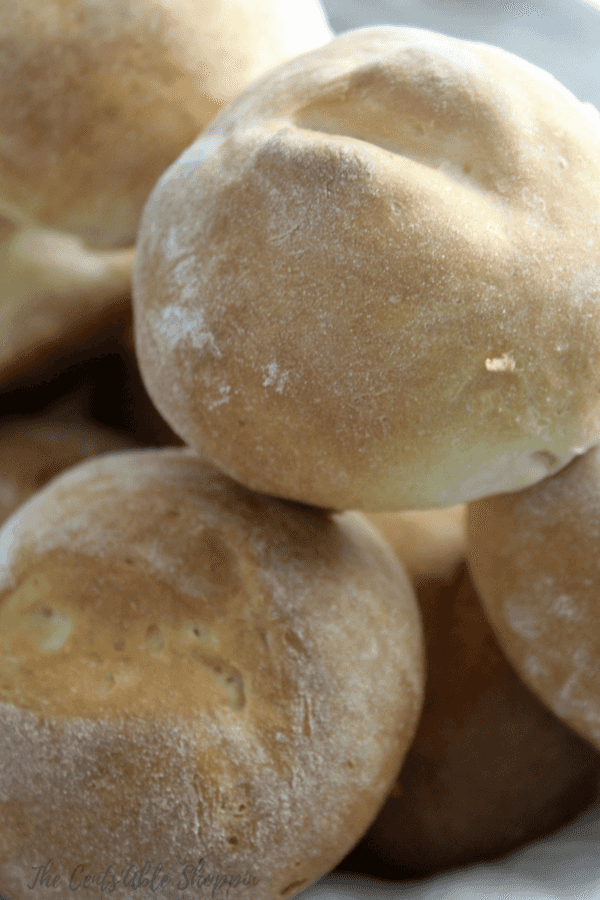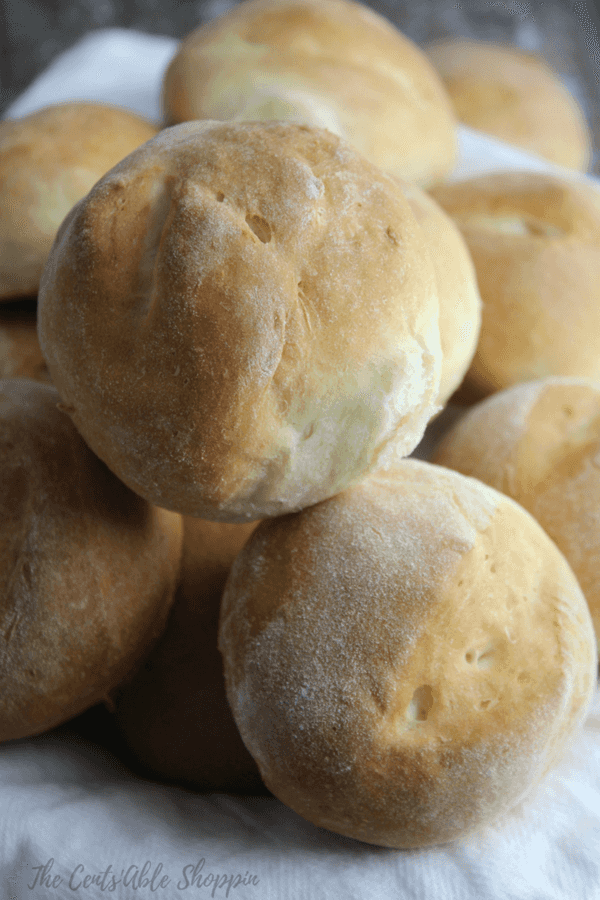 Rolls are my favorite homemade baked item to gift to friends and family and they are always well received.
Every other week I have a local friend that I visit in my area that lost his wife to cancer in December of 2016. He's from the same small town we grew up in as kids, and he had a business just around the corner from my Dad's silo business and so we've known him for years.
Like many, he moved down to Arizona when he retired and although he is much older in age, he loves to sit and talk when I come over and especially loves it when I bring fresh baked rolls over with me.
If you are looking for the perfect light and fluffy dinner roll, look no further. These french bread rolls really are the most incredible rolls you will ever make and they pair up nicely with this recipe for Instant Pot Sloppy Joes.

This easy recipe can make up to 20 rolls (we average about 18 depending on size), but feel free to make the rolls slightly larger to use as French Dip sandwiches.
The Very Best French Bread Rolls
These easy to make French Bread Rolls are to die for! They are crusty on the outside and fluffy on the inside. Best eaten warm from the oven! *Prep time does not include rise time.
Ingredients
1 1/2 C. warm water (105-115 degrees)
1 Tbsp active dry yeast (1/2 tsp less if you are at a high altitude)
2 Tbsp sugar
2 Tbsp olive oil
1 tsp salt
3 1/2 - 4 C. bread flour
optional: 2 egg whites + 1 Tbsp water beat until frothy
Instructions
To get started, mix together the warm water (105-115 degrees F), yeast and sugar and let stand for 10 minutes in your mixer. 
Add the oil, salt and 2 C. of the flour and stir to combine. Stir in remaining flour, 1/2 C. at a time - beat well after each addition.  
Turn your dough out onto a floured surface and knead until smooth and elastic.  Oil a large bowl and place dough in the bowl, turning to coat with oil. Allow the dough to rise for 1 hour or until doubled in size.
After 1 hour, deflate dough and turn out onto a floured surface. Divide into 18 even pieces and form into round balls. Place on a lined cookie sheet 3 inches apart, score each roll twice on top with a knife and allow to rise, 45 minutes or until doubled in size.
In the meantime, preheat the oven to 350 degrees F.  Once the rolls have risen, brush with egg whites and water before baking.
Bake rolls for 11-13 minutes or until lightly browned. Best when eaten the first day - if you have rolls after the day of baking, place in a paper bag, sprinkle the bag with cold water and place in the oven at 350 degrees F. for 5 minutes.
Notes
Feel free to sub unbleached, organic all purpose flour if bread flour is not available. Rolls are best eaten the day of - if you must reheat, throw them in a paper bag, sprinkle with cool water and place in a 350 degree oven for 5 minutes. High altitude decrease yeast by 1/2 tsp.
https://www.thecentsableshoppin.com/the-very-best-french-bread-rolls/
Love this recipe? You might want to check out these other yeast bread recipes: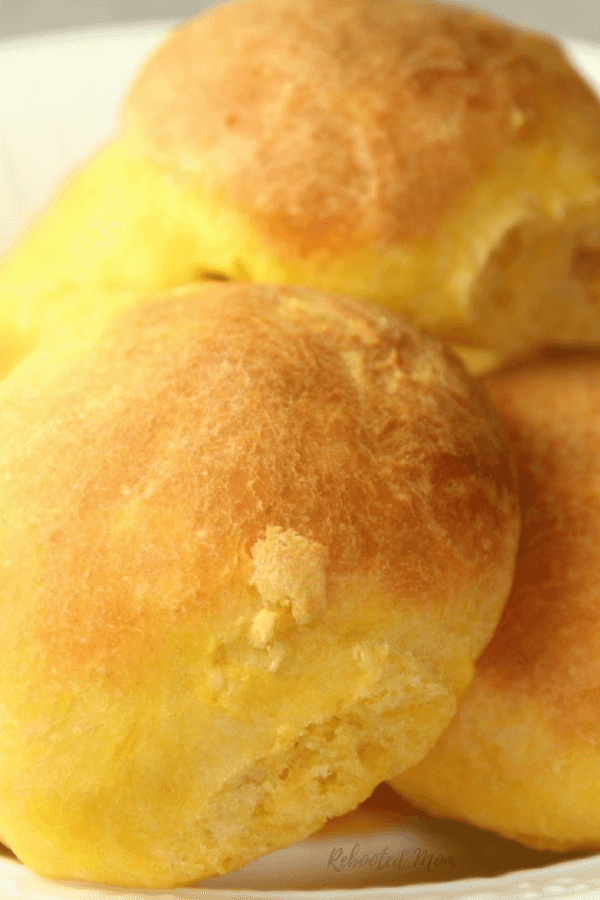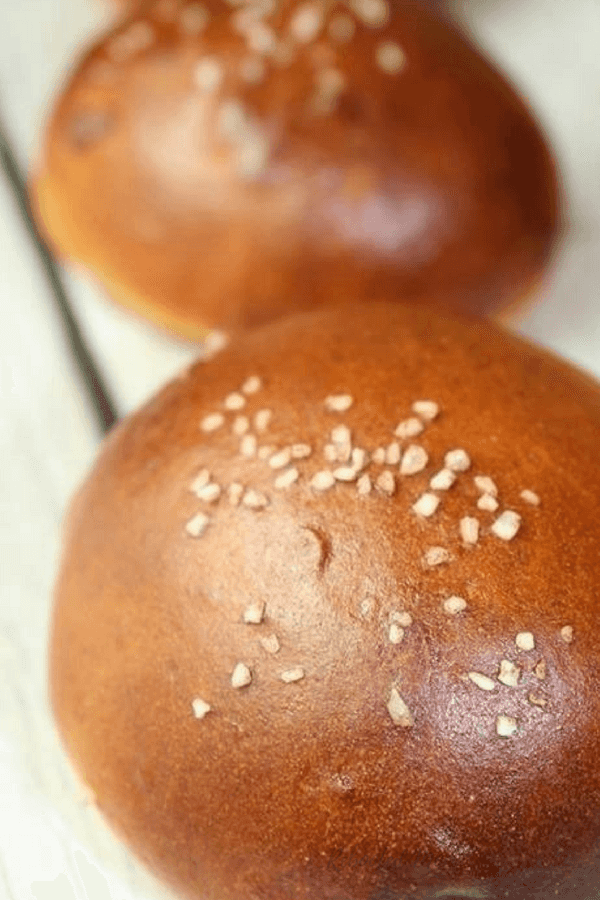 Recipe adapted from Food.com