Check out over 100 deliciously yummy Instant Pot recipes that'll help you create some variety in your meal rotation!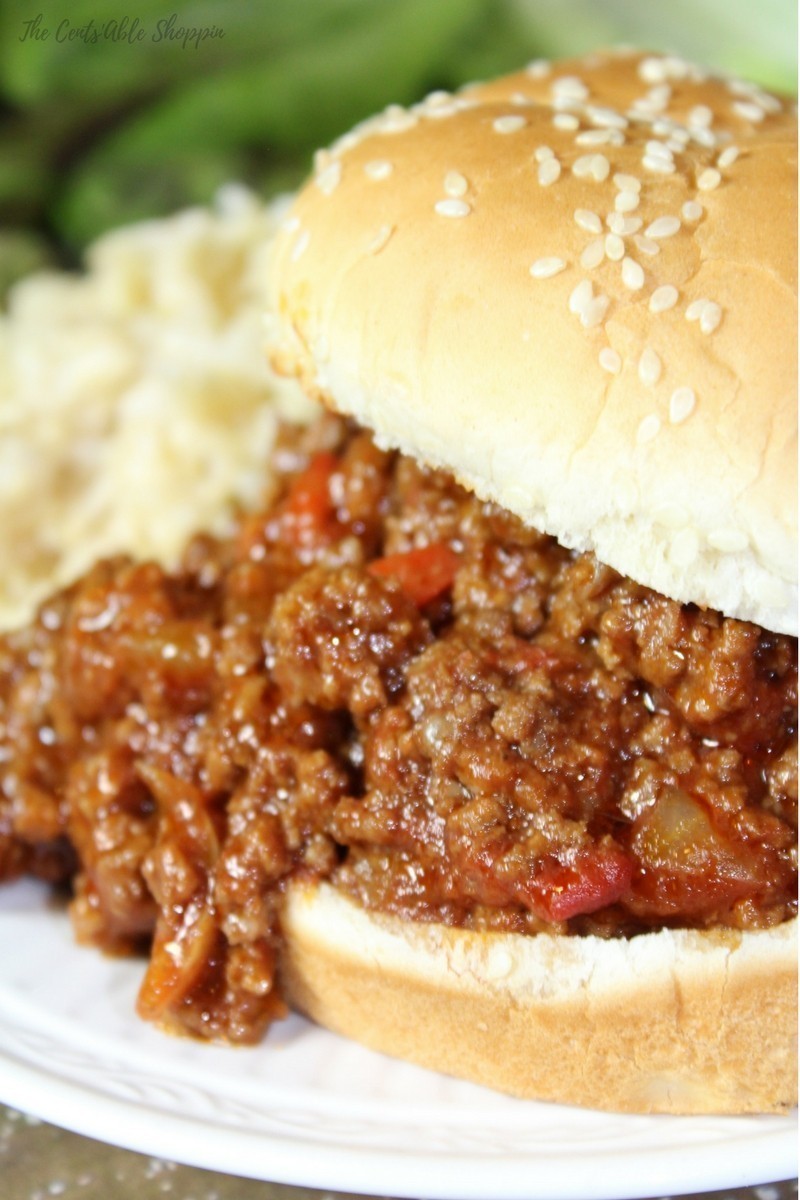 When it comes to comfort foods, sloppy joes are probably at the top of the list. They are popular in the winter when the weather gets cold… even in the summer, sloppy joes are popular at picnics and potlucks. If anything, they are a kid favorite ?
Relatively easy to put together, most sloppy joes involve a pound or two of ground beef (or, turkey) and a few cans of that "which" sauce ~ while it might be good, it's just as easy to make your own and get away from the high fructose corn syrup that's added to the can.
Almost everything you find in store has that same high fructose corn syrup – it's a cheap way to sweeten almost all the food on grocery store shelves. Thankfully you can make the sauce yourself with a few simple ingredients that you have in your cabinet.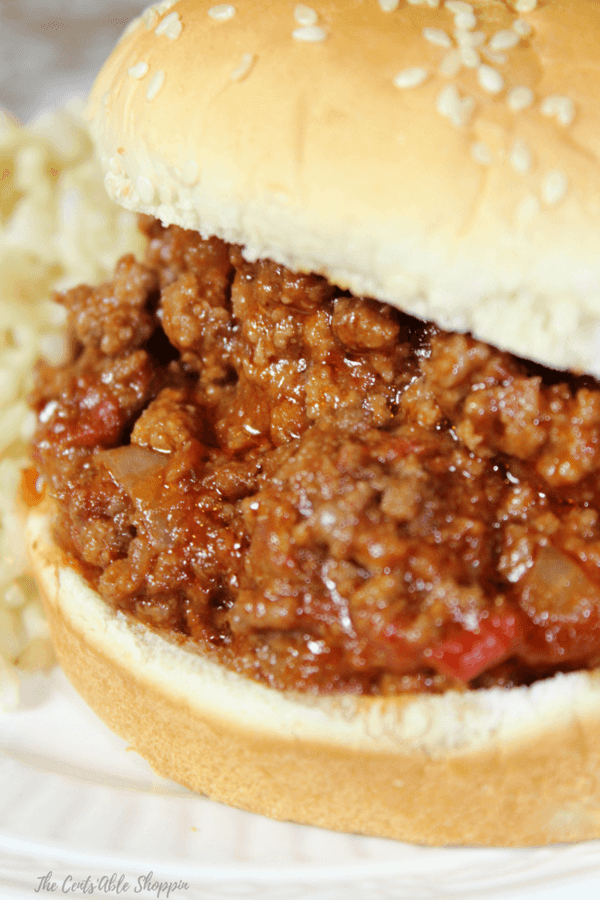 Making your own sauce keeps it free of all the yucky stuff that comes in canned sauce – not to mention it's SO stinkin' easy to make – it literally takes just a few minutes!
Sloppy Joes are easy to make on the stovetop – brown the ground beef, add the chopped onions, and maybe even peppers, then add the ingredients for the sauce and give it a stir – then let it simmer for a few 10-15 minutes until it's thicker, with a rich tomato flavor.

Or, bust out the Instant Pot – it doesn't necessarily save too much time, but if you are making enough for a crowd, it makes it fuss free when you can throw stuff in a pot and not have to stand over the stove. Instead of using the typical tomato sauce, we used tomato paste for a richer, deeper flavor, and immediately after adding the paste we used a can of water.
After just a few minutes in the Instant Pot, the sloppy joes are ready and should you have too much, you can use it in pasta sauce too.
Serve it up with a nice fluffy hamburger bun, and pile some pickles on the plate, with some homemade baked beans, and enjoy every bit of what was an incredibly easy, kid-friendly dinner.
Don't have an Instant Pot? You can make this same recipe on the stove, too!
Homemade Instant Pot Sloppy Joes
Ingredients
3 cloves garlic, minced
1 lb ground beef or ground turkey, 85% lean or greater
1 red or green bell pepper, diced
1/2 C. ketchup
2 Tbsp brown sugar or Coconut Sugar
1 can (6 oz) tomato paste
6 oz water
3 Tbsp Worcestershire sauce
1/2 tsp garlic powder
1/2 tsp onion powder
1/4 tsp black pepper, or more to taste
hamburger buns
Instructions
In your Instant Pot using the saute feature, add the garlic, ground beef, and optional red bell pepper.
Season with onion, garlic powder and black pepper.
Saute until the meat is browned, then turn OFF the saute function.
Add the brown sugar, tomato paste, water, and ketchup and give it a stir to combine.
Place the lid on the Instant Pot and seal the valve.
Set the timer for manual (high) for 4 minutes.
At the completion of the 4 minutes, use a quick release and serve on top of buns.
https://www.thecentsableshoppin.com/homemade-sloppy-joes/
Looking for more Instant Pot recipes? Look no further – here are a few you might want to try: