Combine simple, healthy ingredients to make this delicious Cheesy Broccoli and Rice in under 20 minutes using your Instant Pot!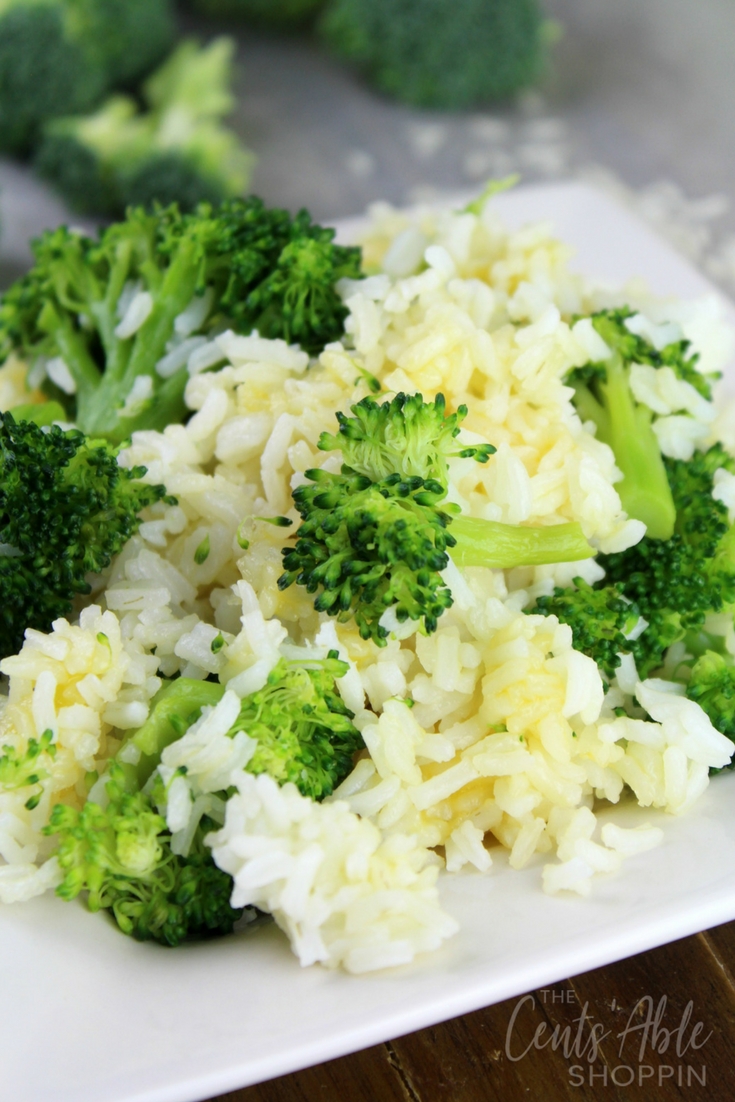 There is nothing I love more than a kid friendly meal that takes minutes to put together. Something that everyone goes wild for, and a meal that's somewhat healthy, too!
Although our kids aren't fussy by any means, asking them what they want for dinner generally ends up with a myriad of responses. The most requested being cheesy broccoli and rice. In the past, I would have pulled out frozen broccoli and zapped in the microwave, while making rice on the stovetop, but things have changed for the better.
(I will not lie — on any given week, I probably make this at least 3-4 times…)
To be able to rely on the Instant Pot has very much transformed meal prep in our home. This dish is one of the most popular things to have transpired from our Instant Pot purchase way back in 2015. How in the world did we ever go without this appliance?
It's a sanity saver for busy moms everywhere — helping us pull it together in the kitchen even on the worst of days.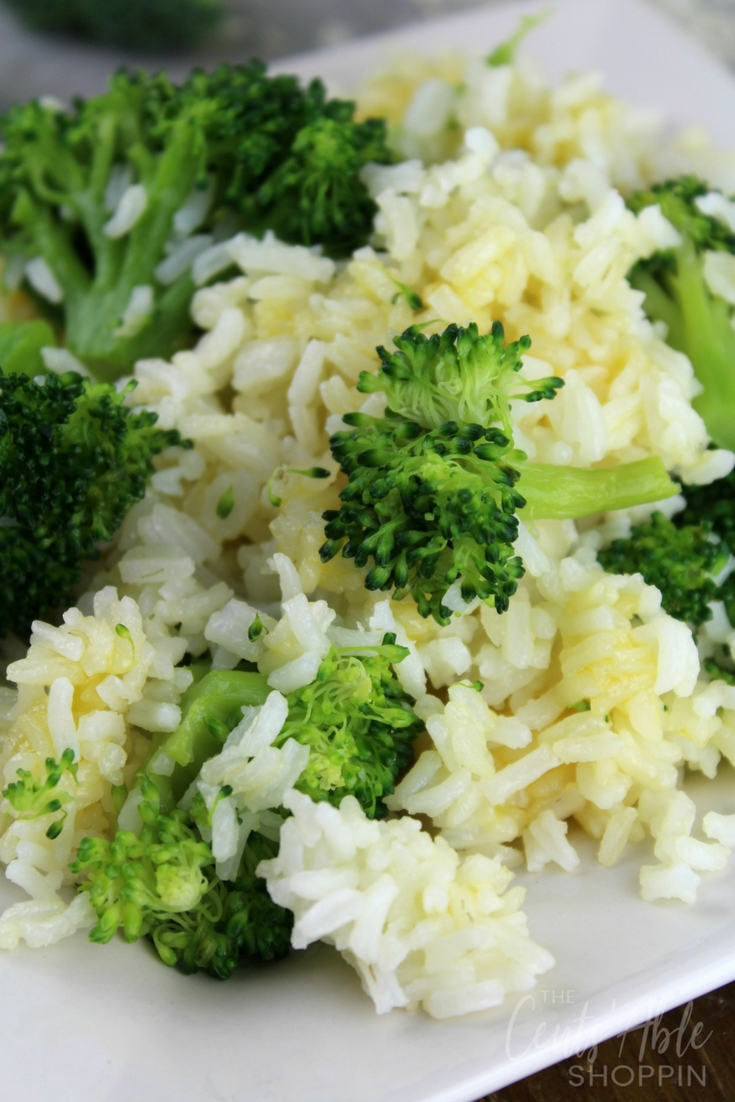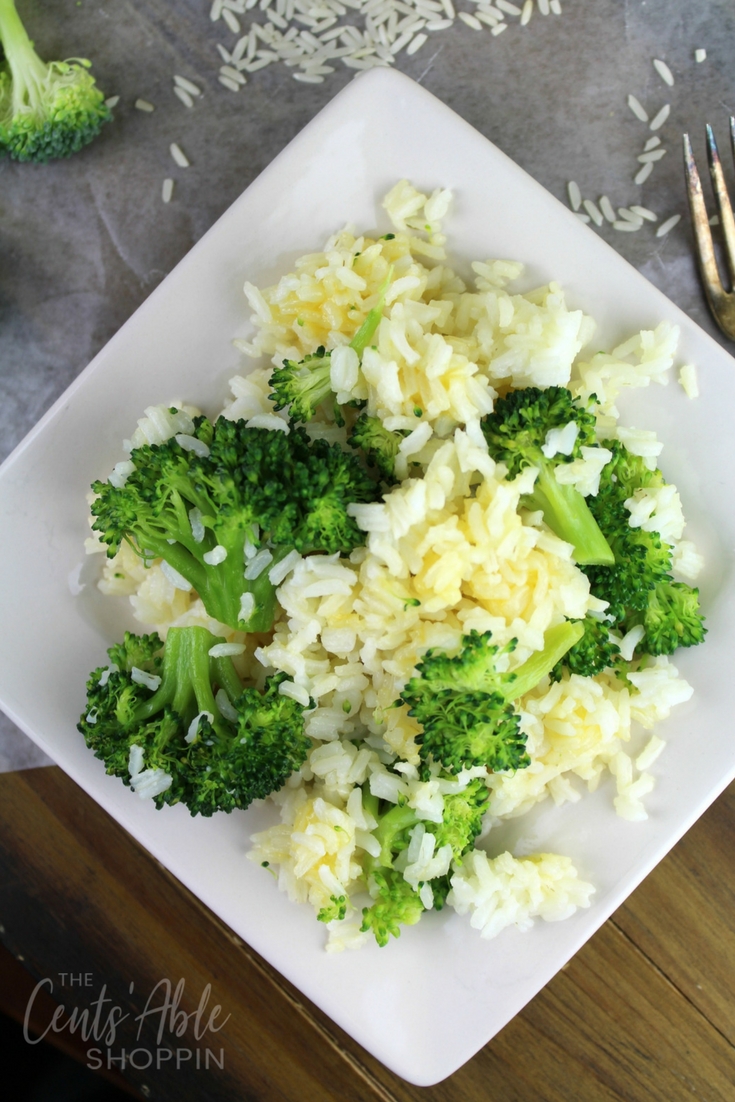 This cheesy broccoli and rice relies on simple ingredients, pulled together and perfected in less than 20 minutes! It's simple, healthy and full of flavor – perfect for hungry bellies or a light lunch mid-day.
Don't expect to have too much leftover. When I feed my 5 kids, there usually isn't anything left for mom or dad. Our boys love this meal so much they always go back for seconds, and thirds.
Tip: double the recipe, that way you know you can safely feed everyone — even those rapidly growing 8 year old boys.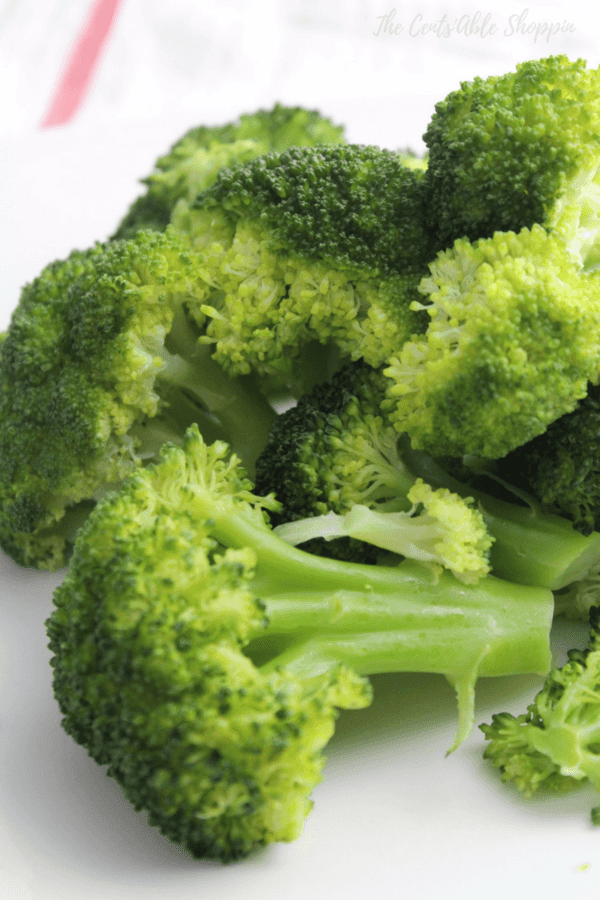 Cheesy Broccoli and Rice (Instant Pot)
Get started with this recipe by steaming your broccoli. Believe it or not, steaming broccoli is one of the easiest things to do in your pot. Set your trivet and a steamer basket in your empty Instant Pot. Pour in 1 C. of water, and set your broccoli florets on the steamer basket.
Tip: I like to cut my florets down so they aren't so big.
Close the lid on the Instant Pot and push the Steam function, and reduce the minutes down to zero (0). Before you know it, the pot will beep done. You want to release that pressure immediately. Carefully remove your steamer basket. (Leaving the broccoli in there too long will discolor the beautiful florets and your dish won't look as vibrant!)
Remove the trivet and dump out the water, and put the empty pot back in your Instant Pot appliance. Set that broccoli to the side for a few minutes.


To the empty Instant Pot, add your water and rice. Place the lid on the pot and push manual (high pressure) for 7 minutes. Since the pot was warm from steaming, it won't take long to come to pressure; it will then count down from 7 minutes.
Once it's done, allow it to release naturally for 3 minutes (more or less), then release any remaining pressure. Add in your cheese, garlic powder, salt and milk. Stir to combine, then gently fold in the broccoli you set aside.

Don't have fresh broccoli? Steam the broccoli in the microwave instead of cooking it in the Instant Pot.
This cheesy broccoli and rice will be such a hit at your table that you will find yourself making it several times a week.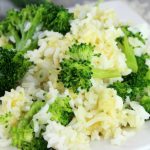 Print Recipe
Cheesy Broccoli and Rice (Instant Pot)
Combine freshly steamed broccoli with cheesy rice in this easy, kid-friendly Instant Pot recipe that's ready in minutes!
Ingredients
1/2

lb

broccoli

cut into small/medium florets

1

C

white rice

uncooked

1 1/2

C

water

1/4

C

milk

or more as needed

1/2

C

cheddar cheese

shredded

1/2

tsp

garlic powder

1/2

tsp

salt

or more to taste
Instructions
Steam your broccoli: In your clean, empty Instant Pot, place your steamer basket atop your trivet, and pour in 1 C. of water.

Place your broccoli on the steamer basket. Place the lid on the Instant Pot and seal the valve. Push STEAM and bring down the timer to ZERO (0).

Once the pot beeps done, immediately release the pressure (to keep the vibrant green color); carefully remove the steamer basket and set that broccoli to the side. Dump any remaining water out of the Instant Pot and place it back in the appliance.

To the newly emptied pot, add your rice and water. Place the lid back on the Instant Pot and seal the valve. Push manual (high pressure) and reduce the timer to 7 minutes.

At the end of the 7 minutes, allow the pressure to release naturally for 3 minutes. Then release any remaining pressure that is left and carefully open the lid.

Add the milk, shredded cheddar, garlic powder, and salt and give it a good stir. Gently fold in the broccoli.

Serve with extra cheese, if desired. Refrigerate any leftovers to enjoy the following day.
Nutrition
Calories:
256
kcal
|
Carbohydrates:
42
g
|
Protein:
9
g
|
Fat:
6
g
|
Saturated Fat:
3
g
|
Cholesterol:
16
mg
|
Sodium:
411
mg
|
Potassium:
266
mg
|
Fiber:
2
g
|
Sugar:
2
g
|
Vitamin A:
519
IU
|
Vitamin C:
51
mg
|
Calcium:
161
mg
|
Iron:
1
mg
Looking for more creative ways to cook broccoli in your Instant Pot? Try this easy and healthy Broccoli pasta sauce!
Looking for more Instant Pot recipes? Bookmark over 100 deliciously yummy Instant Pot recipes to work into your meal rotation!