Perfectly steamed broccoli in the Instant Pot in a matter of minutes – great for a side dish, quick meal or prep for a larger dish!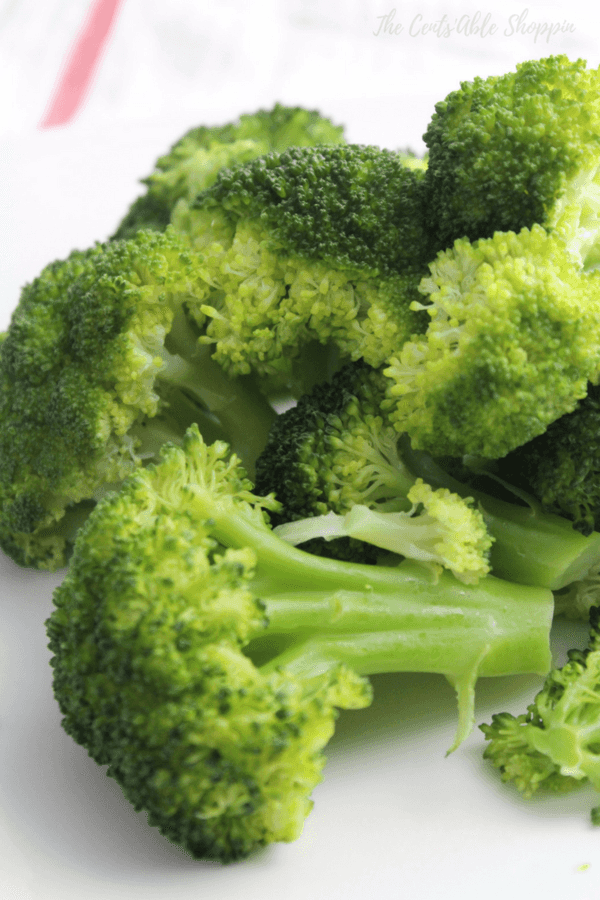 At some point you will have a head of broccoli to use up. While you can cut into florets and dip in lots of yummy ranch dip, it's just as easy to steam broccoli. Use steamed broccoli as a side for your next dinner meal.
Broccoli is incredibly high in fiber and vitamins A and C. If you can, always try to get local organic broccoli because the nutrient content is much higher than that of what you will find in any store.
You can roast broccoli in the oven, steam it on the stovetop, use in casseroles, or use in broccoli soup (see one of our favorite broccoli soup recipes). I personally love it steamed and sprinkled with a little sea salt.
Perfectly steamed broccoli is the best way to make this delicious and easy Instant Pot Cheesy Broccoli & Rice in minutes, too!
One of my favorite ways to cook broccoli is in the Instant Pot. We have had our Instant Pot since 2015 and used it countless times to prepare some pretty fantastic recipes for the family. It's one of those appliances that I appreciate a little more each day and can't imagine living without!
Last time I counted we had over 100 Instant Pot recipes and counting!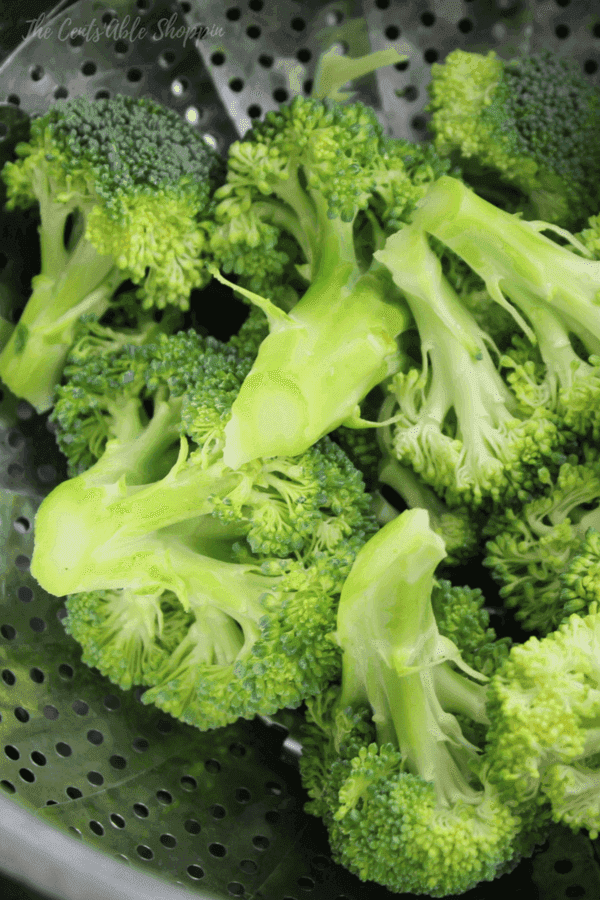 All that aside, lets talk about steaming broccoli. Sure, we can steam it on the stove, but why not just use the pressure cooker?
The Instant Pot cooks it up to absolute perfection! Even better – NO fuss! There is no need to stand over the stove, or wonder if you turned off the burner.


Instant Pot Steamed Broccoli Recipe
You'll simply pour 1/2 C. of water in your clean Instant Pot and set your steamer rack within. Cut your broccoli stem off and separate into large florets. Place on the steamer insert. Go ahead and top the lid on the Instant Pot, seal the valve, and push manual. Then, change the timer to 0. (zero minutes!)
Once the pot beeps finished, immediately release the pressure and remove the broccoli to a plate to enjoy. Do not let it sit in the pressure cooker or it will become soggy & lose color.

Looking for more Instant Pot recipes, check out over 100 Instant Pot recipes from tamales, to yogurt, vegetable and chicken stock and more.
Instant Pot Steamed Broccoli
Use your Instant Pot to make perfectly steamed broccoli in a matter of minutes!
Ingredients
1 head of broccoli, rinsed and cut into larger pieces
1/2 C. water
optional: salt and pepper
Instructions
In a clean Instant Pot, add 1/2 C. water and place your steamer rack within.
Place your broccoli evenly on the steamer rack, and then lock the cover on your Instant Pot and seal the valve.
Push manual (high pressure) and push the minutes down to 0 (zero).
Once the pot beeps done, immediately release the pressure and remove the broccoli to a plate. Sprinkle with salt and pepper as desired before serving.
https://www.thecentsableshoppin.com/instant-pot-steamed-broccoli/