This is a great casserole that I threw together one night when my kids asked for Broccoli with Cheese for dinner.
Broccoli is pretty popular around our house and doesn't seem to last too long ~ the kids love it steamed, and our smallest like to eat it raw straight from the fridge.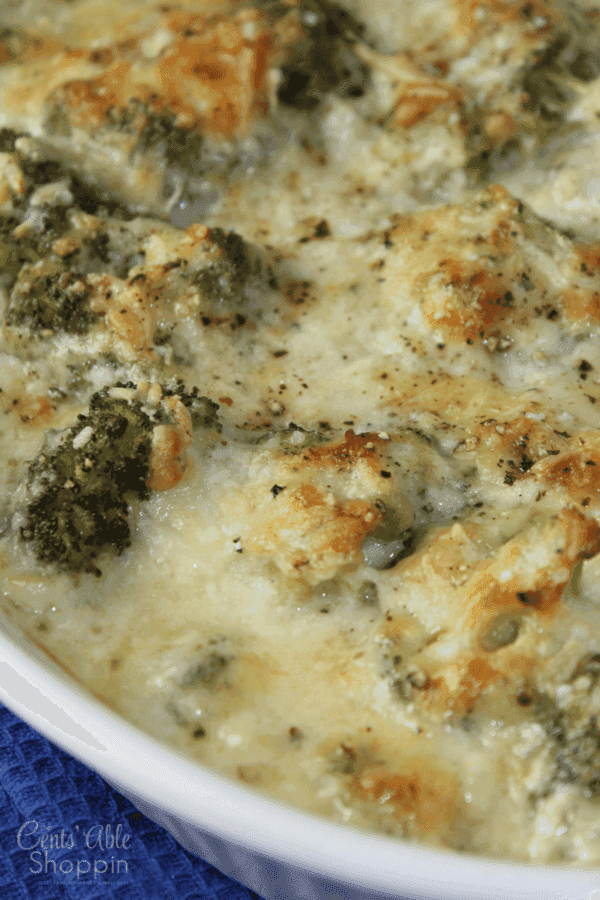 While we usually use our Broccoli for soup, this casserole was no doubt a hit ~ everyone loved it and it was a great way to use up our gallon of raw milk to help us make more room in the fridge.
Broccoli Cheese Bake
2016-12-05 14:34:40
Serves 6
This broccoli cheese bake is a wonderful way to use up broccoli and milk in a casserole that everyone will enjoy.
Ingredients
6 C. fresh broccoli, cut into florets and discard the stems
1/3 C. butter
2 Tbsp all purpose flour
1 small onion, chopped
1 1/2 C. shredded cheese
2 eggs, beaten
1 1/2 C. milk, preferably full fat (we used raw)
salt and pepper, to taste
Instructions
Preheat your oven to 350 degrees F.
Generously grease a 9x13 casserole dish and set aside.
Put your broccoli in a steamer over 2 inches of boiling water and cover. Cook until tender, 3-6 minutes, then drain and set aside.
Melt your butter in a saucepan over medium heat, and add your flour. Whisk the flour with the butter to create a paste. Stir in the onion and milk - continue to stir as the mixture comes to a boil to ensure that there aren't any lumps.
Remove from the heat once the mixture is thick, and season with salt/pepper (to taste).
Stir in the cheese, and slowly add the beaten eggs, ensuring that you stir constantly to avoid them cooking into the mixture.
Combine the broccoli with the cheesy milk mixture and transfer to a greased 9x13 casserole dish.
Bake for 25-30 minutes or until golden brown.
Adapted from All Recipes
The CentsAble Shoppin https://www.thecentsableshoppin.com/