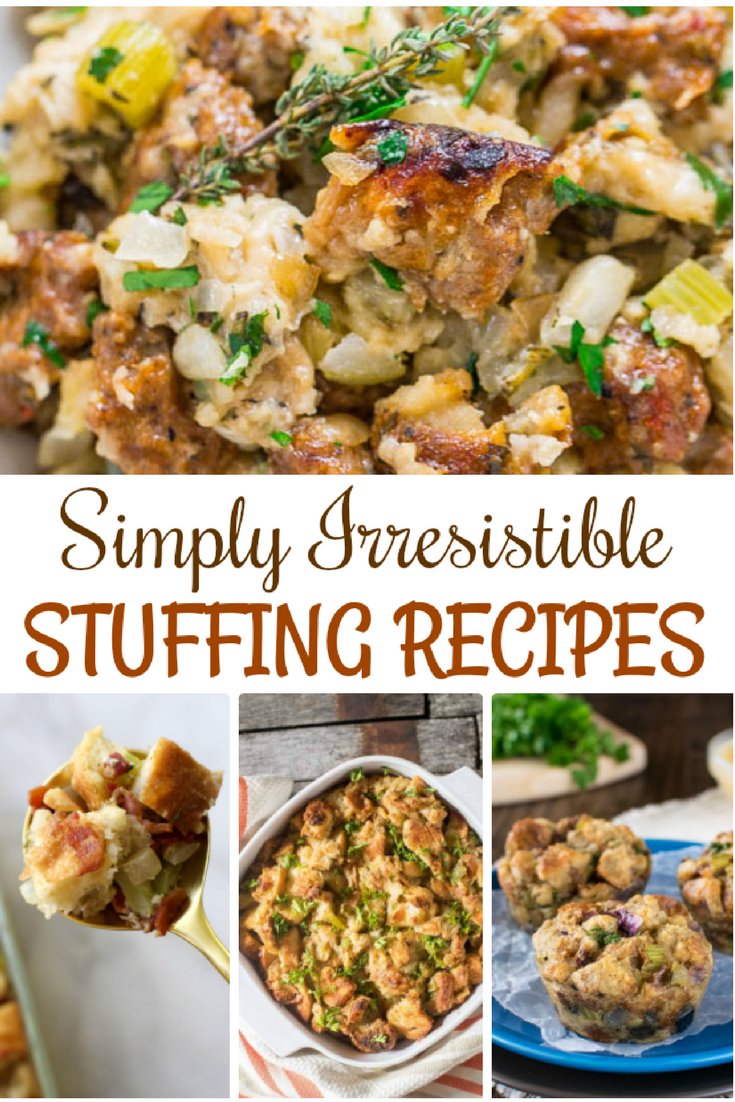 Thanksgiving is just a few weeks away, and it usually centers around one thing: turkey.
Christmas, on the other hand, comes down to a tug-of-war between ham and turkey, followed by Easter, which can sometimes bring lamb into the forefront.
There are so many good dishes that are served up at Thanksgiving, but with turkey as the main gig, everyone else kind of fights over the second slot – what is it? Is it stuffing? Green bean casserole? Glazed carrots? Maybe candied sweet potatoes?
Stuffing is definitely a cold weather food, and in most cases, it doesn't get much attention outside of the traditional holiday season.
Guess what? We think stuffing should have a permanent place at every big family meal – it's one of our favorite things to make and eat the holidays. Combine lots of hearty seasonings like sage with crazy amounts of butter to give stale bread a new life in the form of a holiday side dish that will have the entire family begging for more, while also giving your turkey a little extra boost.
Here are 10 Simply Irresistible Stuffing Recipes you might want to keep in mind this Thanksgiving – including vegan, gluten-free, and even slow cooker options.
1. Bacon and Onion Stuffing – Yellow Bliss Road
2. Crock Pot Stuffing – Spend With Pennies
3. Gluten Free Cornbread Stuffing Recipe (Vegan) – Jessica In the Kitchen
4. Grandma's Thanksgiving Turkey Stuffing – Tastes of Lizzy T
5. Herbed Sausage, Cranberry, and Apple Stuffing – Sally's Baking Addiction
6. Leftover Thanksgiving Stuffing Waffles – Shared Appetite
7. Slow Cooker Sausage Stuffing – Averie Cooks
8. Stuffing Muffins – Inside Bru Crew Life
9. Sausage Cornbread Stuffing – Lydi Out Loud
10. Cornbread Sausage Stuffing Recipe With Apples and Cranberries – Home Cooking Memories
11. Green Apple and Sausage Stuffing With Pumpkin Bread and Pumpernickel – Life As a Strawberry
12. Traditional Bread Stuffing – Brown Eyed Baker
13. Artichoke Parmesan Sourdough Stuffing – Our Best Bites
14. Apple, Bacon, and Brussels Sprout Stuffing – Fashionable Foods
15. Make-Ahead Cornbread Stuffing – Sally's Baking Addiction
You might also like: