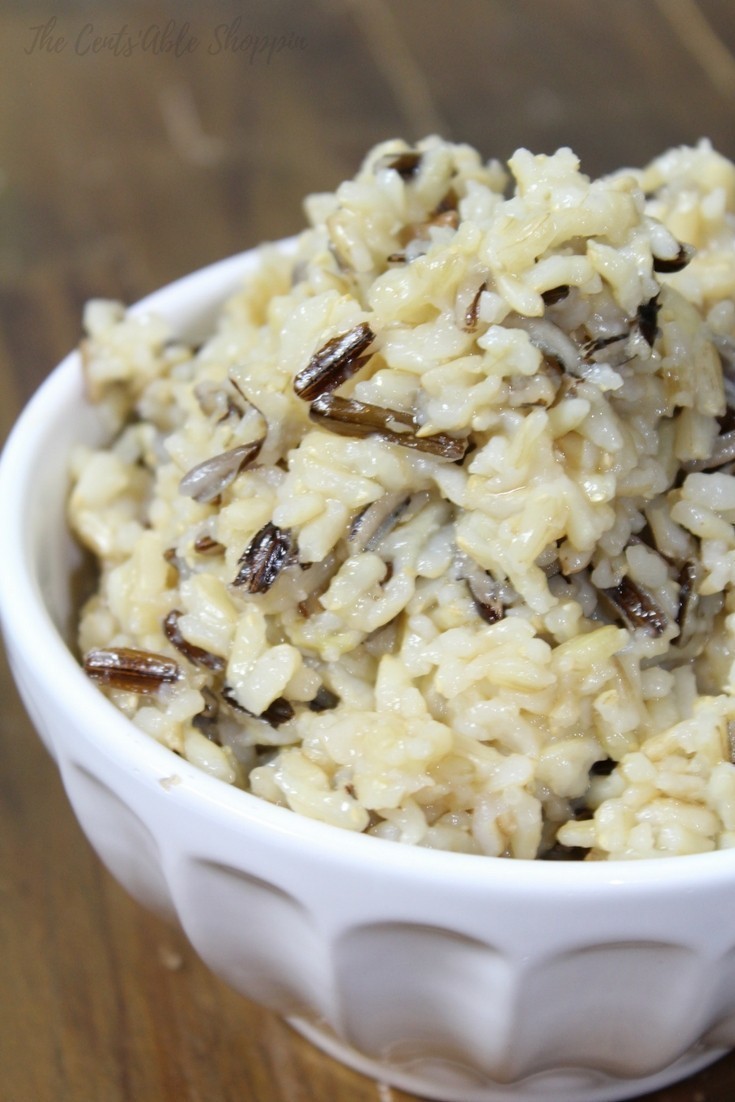 Rice is one of those things that I used to hate making. Seriously – it either ended up overcooked, undercooked or mushy. No matter how carefully you measured the liquid, or how closely you monitored the stove.. it seemed like it was never perfect rice.
What irks me more than anything is that my mother in law could make the perfect rice. Even if you blindfolded her, she would create perfect, fluffy rice that was exactly the same every, single, time. Why can't I do that? What do I do wrong?
When I got the Instant Pot over a year and a half ago, rice was one of the first things I made besides soft and hard boiled eggs. It came out perfect – every single time. Not too dry, not too moist, just perfect rice. I moved on from coconut milk rice to brown rice, from brown to quinoa, and then to wild rice, which took a little longer but still came out equally as amazing.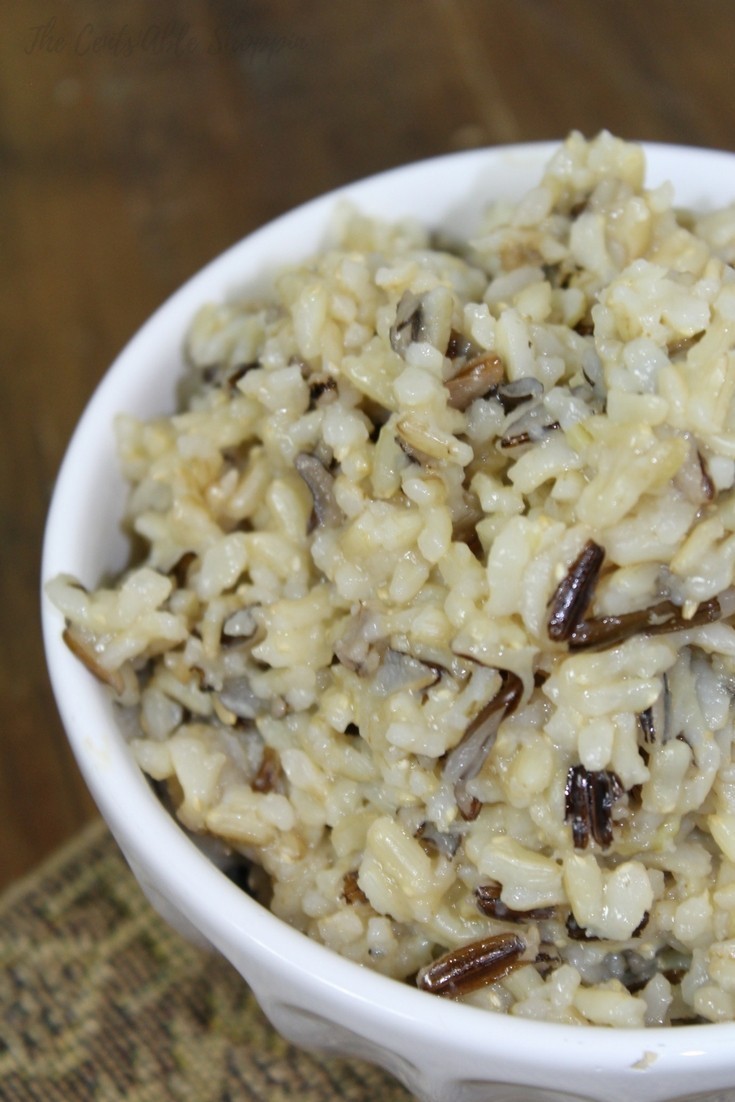 I can't imagine making rice any other way than in this instant pot – being able to go and get things done while it cooks instead of standing around a stove to make sure little hands don't get hurt is pretty amazing.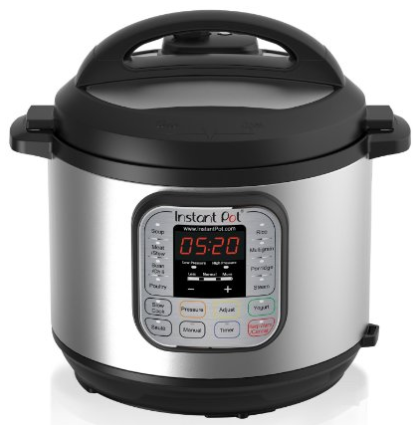 I love this Instant Pot for many reasons – for the over 50+ recipes we have made in the Instant Pot and also for it's ability to make me look like a ROCK star in the kitchen ;)
For that, I will be forever grateful!

To make wild rice, you'll want to use a really good chicken stock (preferably homemade if you make your own chicken stock). If not, go with an organic variety and add a little butter.
When the rice is done, you'll have a little liquid in the bottom (remember that the pressure cooker does need liquid in order to cook) but the rice will be fluffy and perfectly moist.
Easy Wild Rice in the Instant Pot
Ingredients
1

C.

wild rice

1

Tbsp

butter

3

C.

chicken stock
Instructions
Place the rice, butter, and chicken stock in the Instant Pot.

Put the lid on top, close the valve, and set the timer for manual (high) and 30 minutes.

When the timer beeps, allow the pressure to release naturally for 5-7 minutes, then do a quick release.

Fluff the rice with a fork and serve.