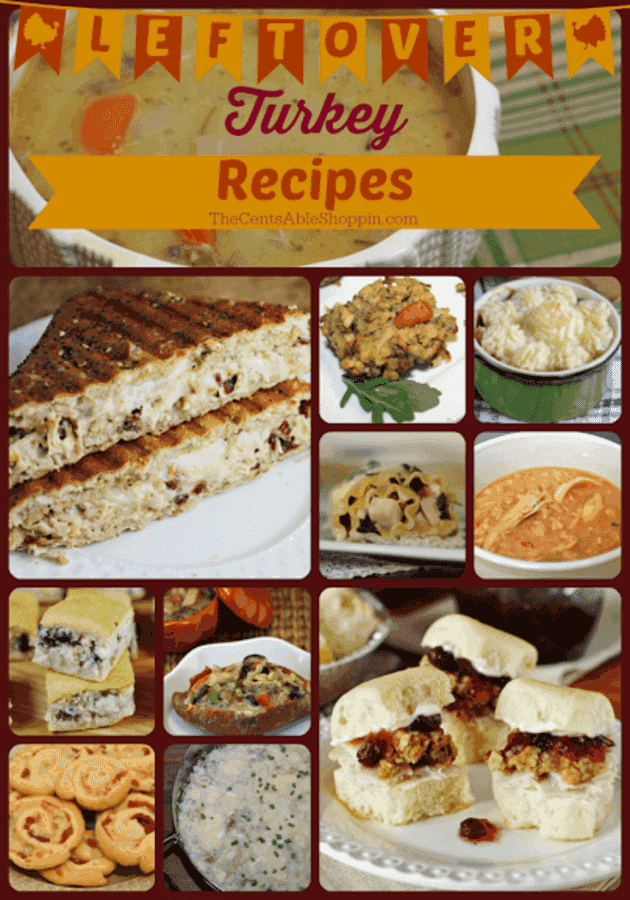 Chances are…. if you are celebrating the Thanksgiving Holiday this week, you probably have either a Turkey or a Ham planned for the oven.
You might even have both. Or, you could be like us and have a Turkey and Tamales planned – a little variety there.
We have some amazing deals on Turkey this week – I got my HUGE Butterball at Target for just $7… but if you still haven't gotten one and you are on the fence, I'd say go for it, even if it's just a small one.
I love turkey on Thanksgiving; but I secretly love Turkey even more AFTER Thanksgiving – that's because we can use the leftovers to create some pretty good dishes that usually last us a good week – depending on how much we have left.
We rounded up some fun ways to use your leftover turkey, to help you put it to good use. Make sure you PIN this post so you can reference later!
Do you have any other ideas we can share? If you do, please feel free to comment!