Brazilian Cheese Bread (also known as Pao de Quiejo) are beautiful cheesy puffs of yumminess that are gluten-free and easy to make with simple ingredients!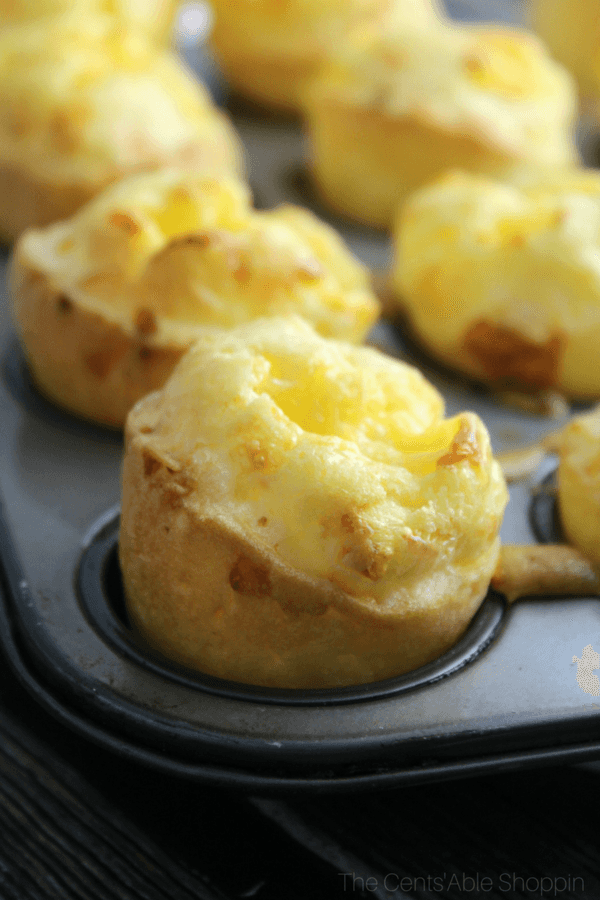 My kids go wild for these little cheese treats. Bonus: they are beautifully delicious, and super easy to make.
Pao de Queijo is a Brazilian cheese bread. It is similar to American popovers, but they are made with tapioca flour/starch in lieu of regular all purpose flour. Y'all, I love me some popovers, but these are just to die for.
You can find tapioca flour on Amazon for a great price. I would recommend Bob's Red Mill brand. If unable to find tapioca flour, you can also try looking for Arrowroot Flour as that is very similar. Avoid using coconut flour or almond flour – the recipe will not work as those flours are completely different.
I mistakingly tripled this recipe by accident and that was the best thing I could have done! My kids practically inhale them!
Over the last year we have made quite a few gluten-free and grain-free family favorites – Paleo Dinner Rolls, Pan de Yuca (SO good!), and Jalapeno and Squash Bread.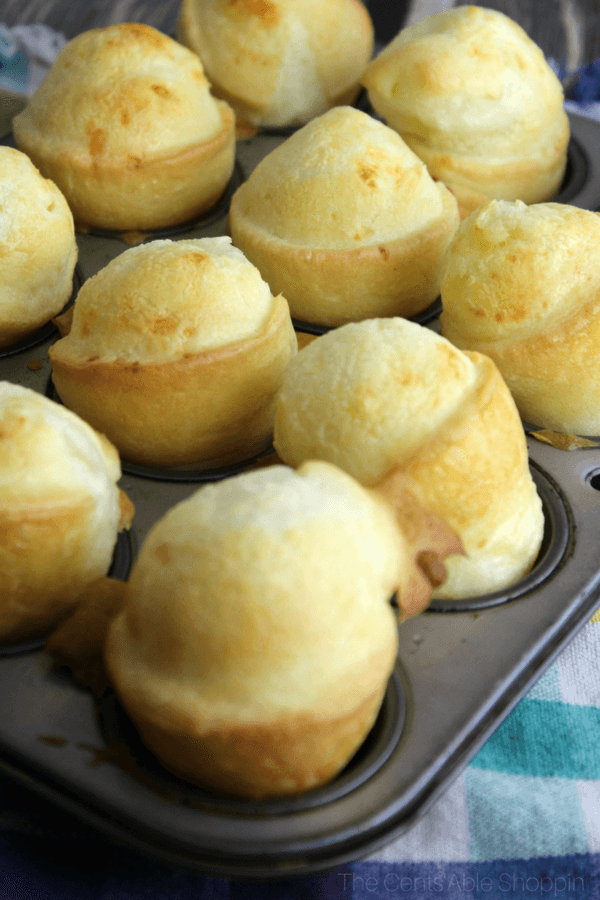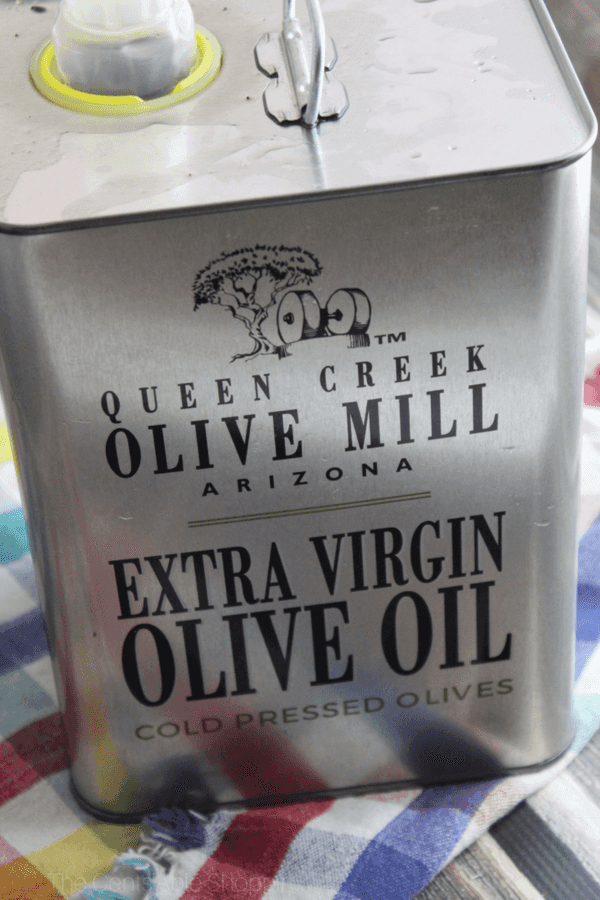 Brazilian Cheese Rolls (Pão de Queijo)
Mix these puffs up in the mixer or the blender. If you opt for the mixer, add the tapioca flour last and 1/2 C. at a time. If you add it too fast or add too much at once, the flour will gum up the blade. And that is quite a mess.
Does it matter what oil you use? You know, I'm going to tell you to stay away from vegetable oil and corn oil and go with a reputable, better extra virgin olive oil if you can.
The batter on these puffs is very liquid. At some point you might even ask yourself if you are doing things correctly because it'll literally be runny batter. If yours is like that, you are on point – don't stop!
Pour that batter into a greased mini muffin pan, filling each cup to the top rim. Pop that in your preheated oven and bake for 14-15 minutes until a light golden brown. As they bake, they will rise just like popovers.
You may be tempted to open the oven in excitement, but please don't do it!
If you open the oven door, you will lose that beautiful rise on your puffs!
When done, they will be the most delectable, perfect little cheesy, soft fluffy puffs of yumminess. I promise!

A mini muffin pan works best – but if you are without, then use a larger muffin pan. Just understand that your final count will be significantly less (in which case you may want to double the recipe).
Watch out! Because these cheesy Brazilian Cheese Rolls are so delectable that you will want to eat the entire pan!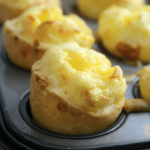 Print Recipe
Brazilian Cheese Bread (Pão de Queijo)
A gluten-free cheesy and chewy cheese roll made with Tapioca Flour and commonly served as a breakfast or snack item in Brazil.
Ingredients
1/3

C

extra virgin olive oil

2/3

C

milk

1.5

C

tapioca flour

1

egg

room temperature

1

tsp

salt

or more - to taste

1/2

C

cheese

parmesan, grated

1

Tbsp

butter

for greasing the muffin cups
Instructions
Preheat the oven to 400 degrees F.

Grease your mini muffin pan thoroughly with butter, and set aside.

In your blender or KitchenAid, combine the milk, room temperature egg, oil, cheese and salt until combined.

Once combined, add the tapioca flour 1/2 C. at a time until all of the tapioca flour has been added.

Mix well on high, scraping down the sides of the blender so that everything is easily blended. The batter will be very liquid!

Pour the batter into your greased mini muffin tin ~ leaving just 1/8 inch of space at the top.

Pop in the oven for 14-15 minutes or until light golden brown.
Notes
Batter can be made ahead of time and kept in the fridge for up to one week.Prior to baking, batter will  be very liquid!  Do not open the oven while baking!
Nutrition
Calories:
96
kcal
|
Carbohydrates:
9
g
|
Protein:
1
g
|
Fat:
6
g
|
Saturated Fat:
2
g
|
Cholesterol:
15
mg
|
Sodium:
162
mg
|
Potassium:
20
mg
|
Sugar:
1
g
|
Vitamin A:
79
IU
|
Calcium:
34
mg
|
Iron:
1
mg