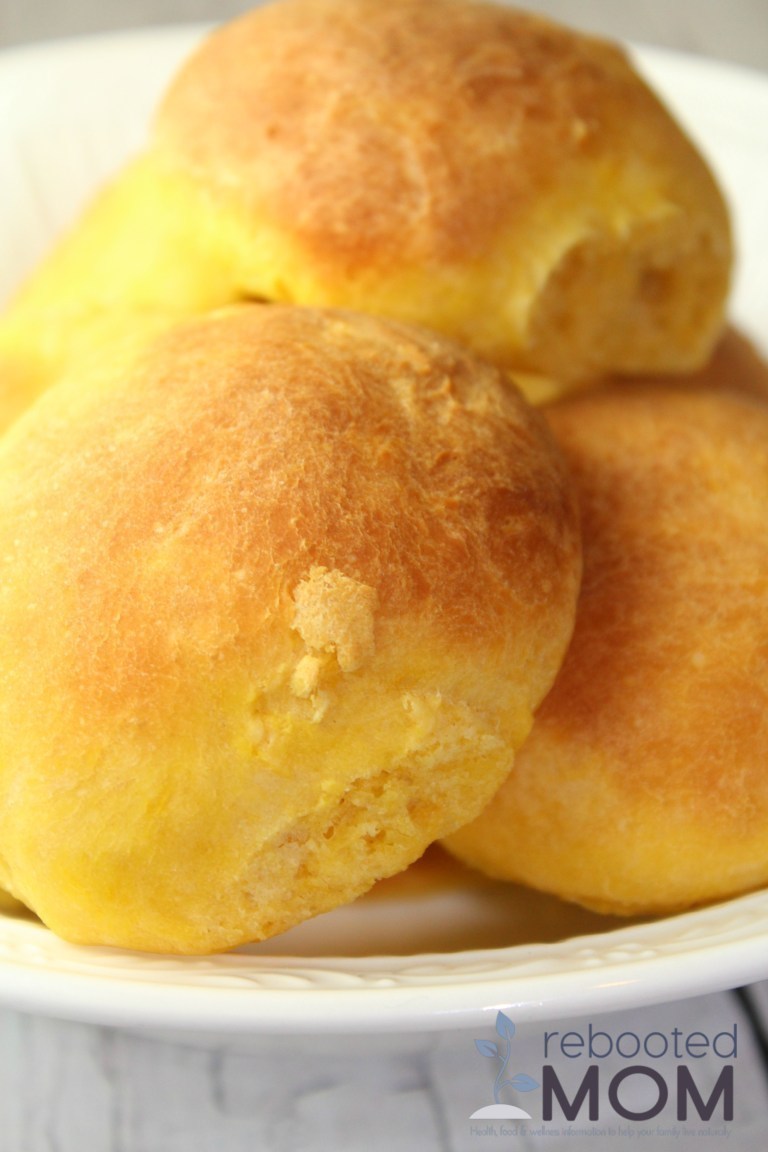 Looking for a GREAT Roll Recipe? My kids are huge fans of homemade rolls and while we made some really beautiful 30 minute rolls just over a week ago, one of the best recipes for Rolls involves Sweet Potatoes.
Costco carries Organic Sweet Potatoes for just over $1 per pound – which makes them a great deal when you have kids that love Sweet Potato Muffins, Sweet Potato Bread and even Curried Sweet Potatoes.
They are such a great staple to have in the house.
Check out these Sweet Potato Rolls HERE – they are really easy to make and a beautiful golden orange/yellow color ~ steam up extra and use for muffins or bread, too!