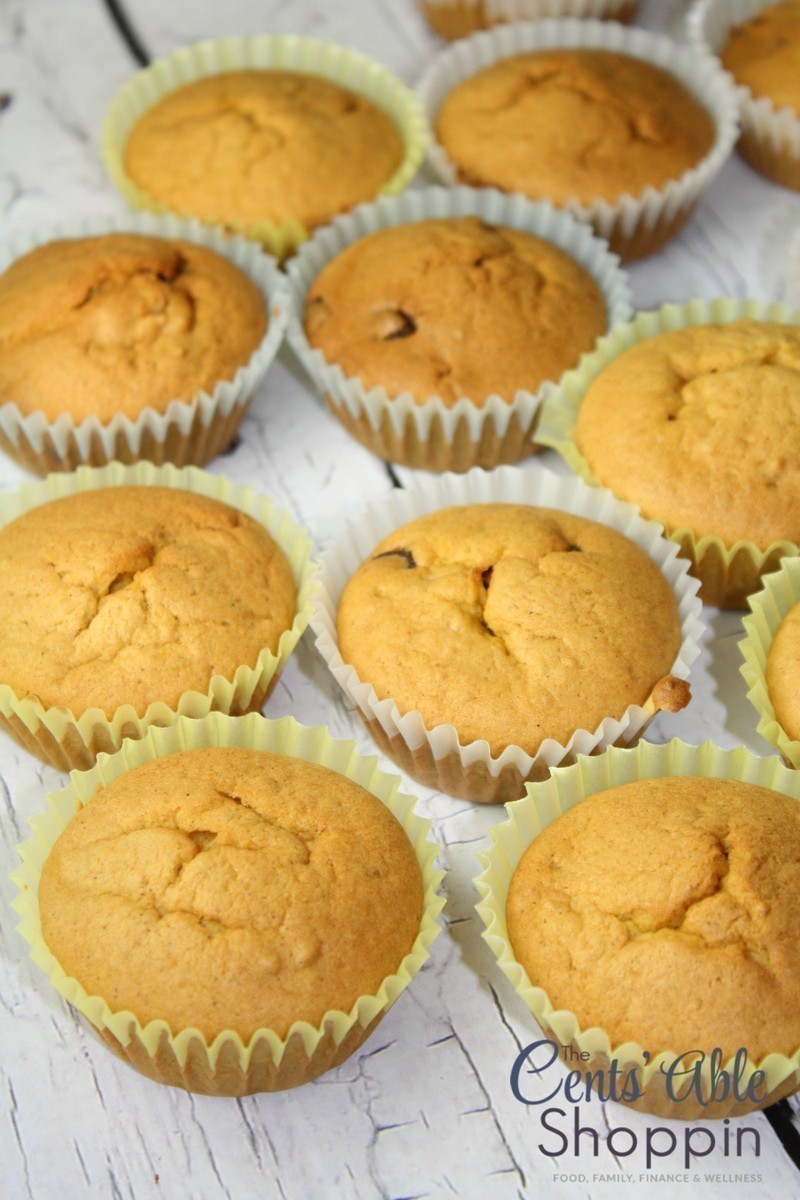 Having a lot of sweet potatoes can truly be an amazing thing – especially if you have kids… because it gives you a reason to sneak veggies into their muffins – without them even knowing!
My kids thought these muffins were so amazing last night, they asked me to put not one, but TWO in their lunchbox today. And then my son told me "Mom, I'm so happy you know how to make the BEST muffins … the best muffins don't have any vegetables!"
He had no idea I put Sweet Potatoes in there ;) I probably could have put more, but I used the rest of the bag that we had.
They are really easy – they come out very moist, freeze well and you can make half a batch with chocolate chips and half without. It depends on what you are aiming for.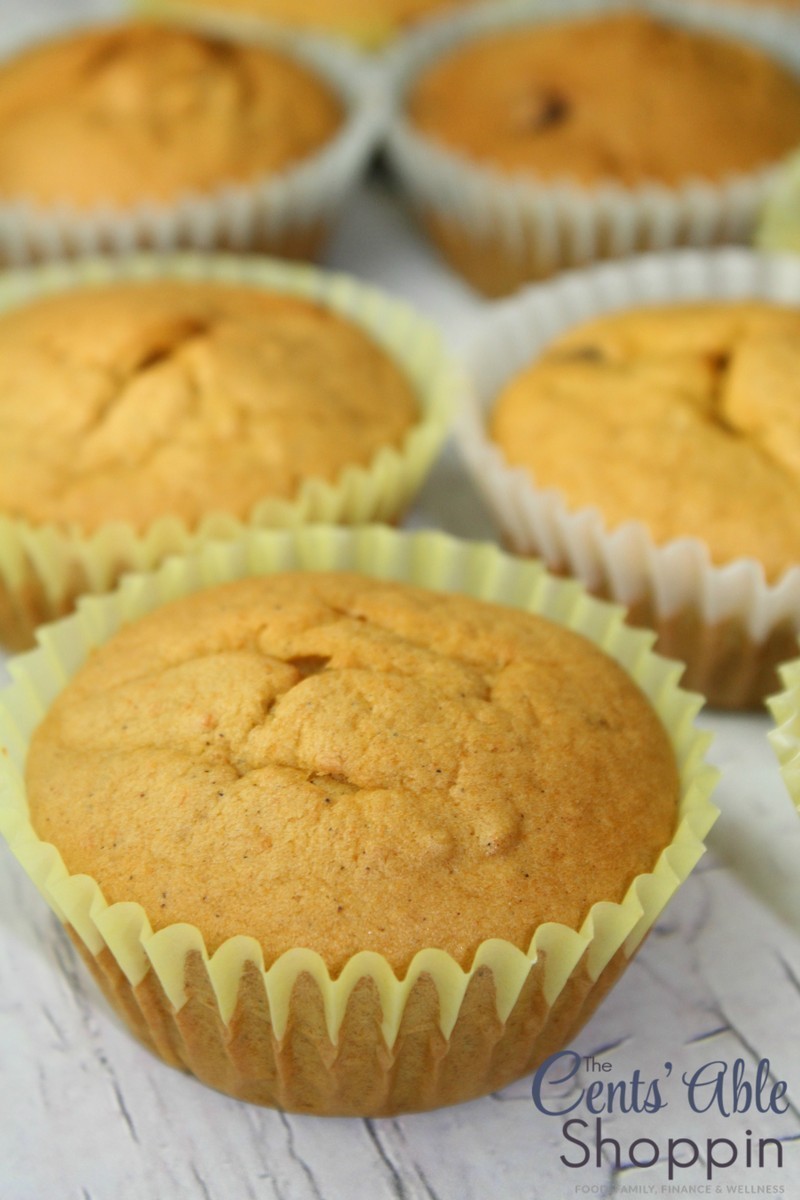 Ready to get started? Grab 2 HUGE Sweet Potatoes, or a few small, and pull out your Instant Pot. It'll allow you to cook them in just minutes. Just put your Trivet in the Instant Pot. Top with the Steamer Basket (we use THIS one), and place 2 peeled, and chopped Sweet Potatoes in the Basket. Put the lid on and push manual for 10 minutes on High – then do a quick release.
And if you don't have Sweet Potatoes, Costco carries a 5 lb Bag of Organic Sweet Potatoes for just over $1 per pound.
Sweet Potato Muffins
2016-04-22 19:28:17
Ingredients
1/2 C. Sugar (we used 1/4 C. Coconut Sugar and 1/4 C. regular White)
1/2 C. Butter (we used 1/4 Butter & 1/4 C Applesauce)
2 Eggs
1 3/4 C. Organic, Unbleached Flour
1 tsp Baking Soda
1/4 tsp Salt
1/2 tsp Cinnamon
1-2 drops Nutmeg Essential Oil
1/3 C. Water
1 C. Cooked and Mashed Sweet Potatoes
Optional: 1/4 - 1/2 C. Chocolate Chips
Instructions
Preheat oven to 350 degrees F.
Combine the Butter, Eggs, and Sugar and blend well.
Add in the Water, Sweet Potatoes, Cinnamon, Nutmeg, and Flour.. and mix just until blended.
Lastly, add the Baking Soda and mix just until moistened.
Pour into your muffin pan, using muffin liners, or grease the muffin pan with a little coconut oil and pour directly in the tin.
Bake at 350 for 22 minutes or until golden brown.
The recipe will make 22-24 (or you can double and make 2 dozen muffins and one Loaf Pan of Bread).
Notes
If you are using Chocolate Chips, but don't want to use for all of them, then fill up 12 muffin cups with regular batter. Then add 1/2 C. Chocolate Chips to the remaining batter and use for the 2nd tray of muffins for variety.
Adapted from All Recipes
The CentsAble Shoppin https://www.thecentsableshoppin.com/
Next time you have the opportunity to stock up on sweet potatoes, don't turn down the chance. Not only are these amazing, they freeze great.
If you aren't eating them within a few days, tuck away half of them in a freezer bag and put in the freezer for easy lunch additions.