This Mole Chili combines cocoa, zesty salsa and chipotle chili for a delicious recipe that comes together quickly in the Instant Pot or on the Stove Top.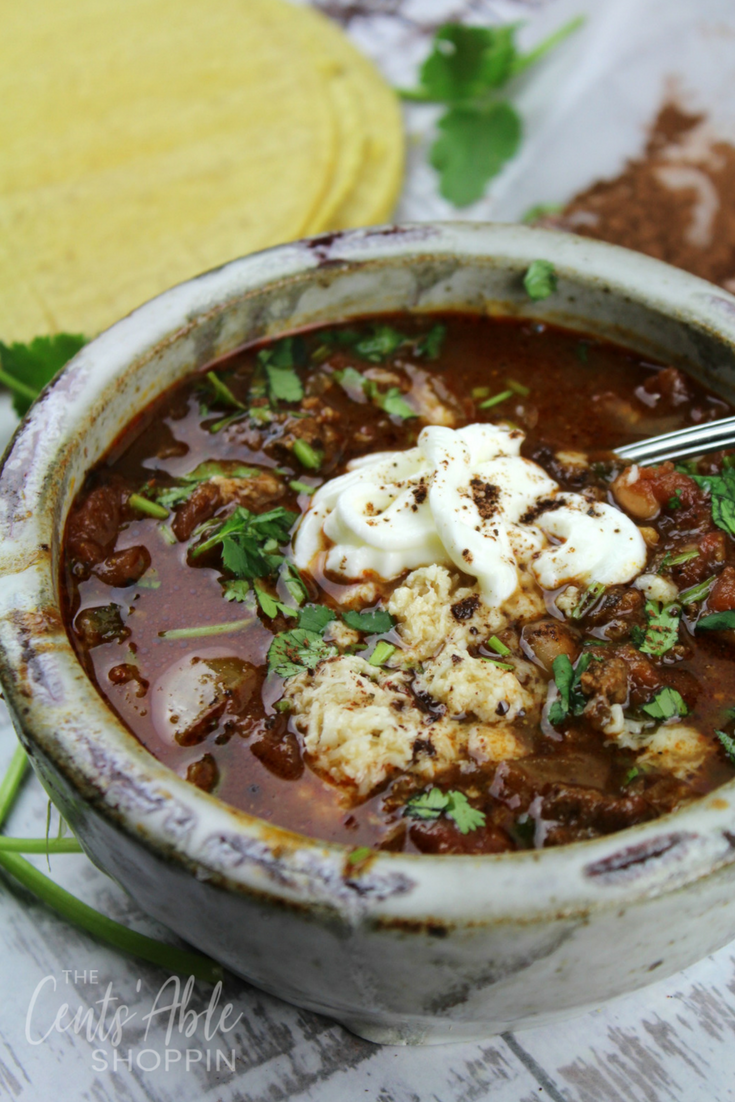 Mole (pronounced moh-lay, is a rich, fragrant sauce that is usually associated with Puebla or Oaxaca, Mexico.
There are so many varieties of mole available today. Historically, mole is very labor intensive and requires a huge list of ingredients. It's not uncommon to find mole with 30+ ingredients,. I have been married for close to 20 years and in my husband's Mexican family, his mom has only maybe made traditional mole once or twice.
But what about Mole Chili?
Instant Pot or Stove Top Mole Chili
My husband's aunt is Azteca and she makes the traditional mole. Unlike many who rely on recipe books or online Pinterest recipes, she does not – it's by memory. A little of this, a lot of that — and in just minutes, she has me dazzled (and confused!)
When I need to make mole, I rely on a wonderful mole recipe that is easy to put together.
This mole is what inspired Mole Chili – what if I could transform the bitter cocoa flavor, combine with deep, rich spices and pair with a beautiful chili? Everyone loves chili and it's perfect for cold winter weather.
And so it began – a little of this, a little of that, and before you know it, a beautiful and delicious Mole Chili. Bitter cocoa balances the zesty salsa and chipotle chili powder in this Mole Chili – made easily in the Instant Pot or on the Stove Top.
Even better? Serve it as Chili next to a side of Hatch Chile Sweet Potato Cornbread (or, classic corn tortillas) on the first night, then use it to change up dinner on the 2nd night by topping this chili over rice.
One meal, two ways.
I call it a 2-for-1 and what's better than a dish that can save you time in the kitchen?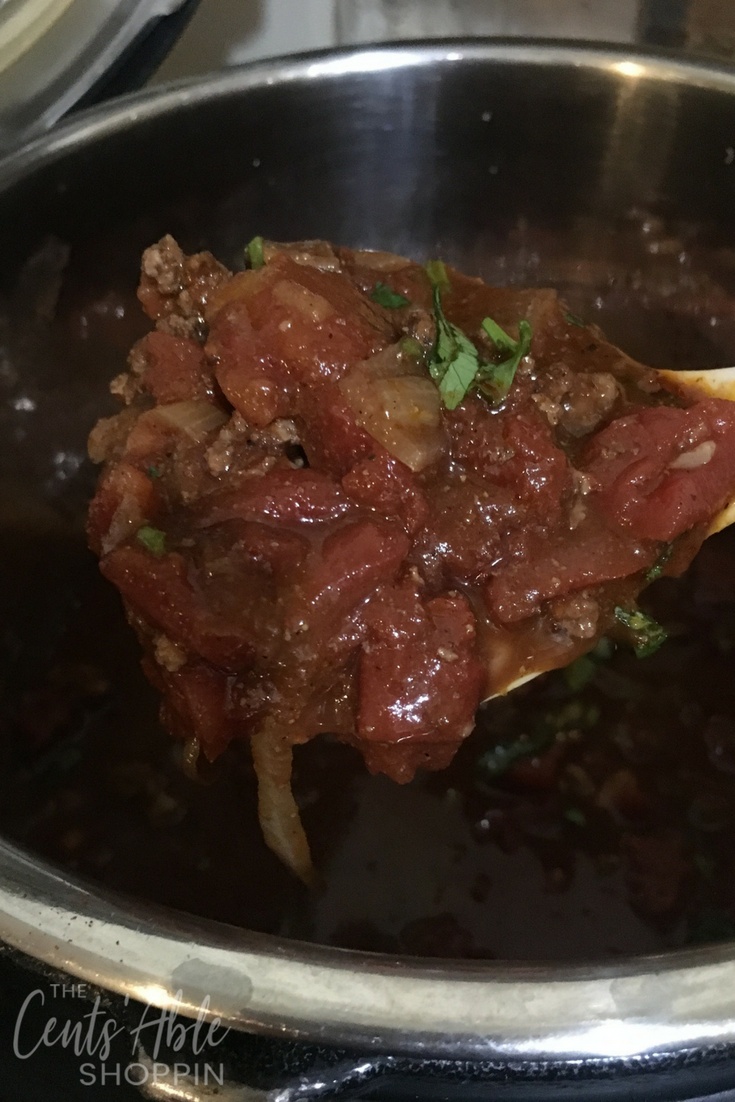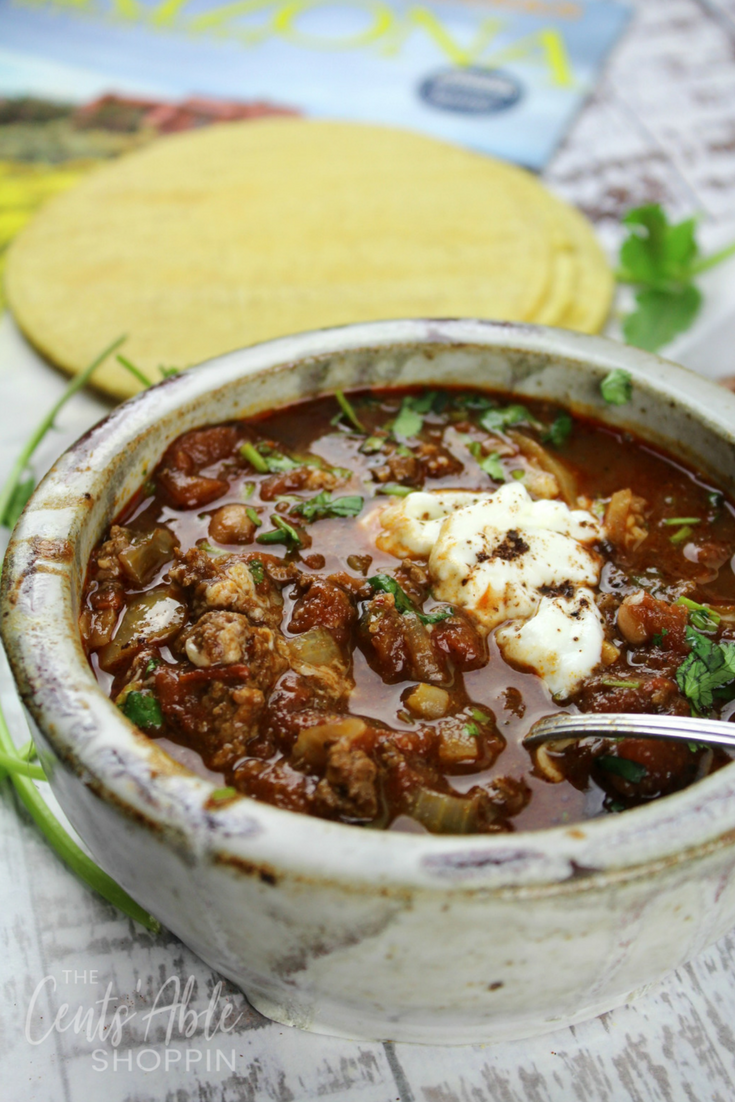 Start by browning your ground beef in a little olive oil – add in your garlic and onions towards the end, and saute just until soft. Add in your beans, tomatoes, salsa, beef broth, spices, and salt.
Once the soup is done cooking (stove top or Instant Pot), taste test – does it need more salt? Seasonings?
If you think it does, then add those in — a little extra salt, perhaps a pinch of additional chili powder. This chili has some kick but it's not too overly spicy – I think it's a perfect combination.

Once your seasonings have been perfected, toss that cilantro in there and ladle into bowls. Garnish with Mexican crema, mozzarella and additional cilantro.
You may not have much left, but if you do, save it for the next day and dump it on top of some steamed white rice! Delicioso!
Mole Chili (Instant Pot or Stove Top)
Bitter cocoa balances the zesty salsa and chipotle chili powder in this Mole Chili - made easily in the Instant Pot or on the Stove Top.
Ingredients
1 Tbsp olive oil
1 1/2 lb. lean ground beef (80% lean)
1 medium onion, chopped
4 cloves garlic, minced
2 cans (14 oz) diced tomatoes with green chile
2 cans pinto beans, drained
2 C. beef broth
1/2 C. thick and chunky medium salsa
2 Tbsp baking cocoa, unsweetened
1 Tbsp chili powder
2 tsp smoked paprika
2 tsp cumin
1 tsp salt, or more to taste
1 1/2 tsp chipotle chili powder
1/4 tsp ground cinnamon
1/4 C. chopped fresh cilantro + more for garnish
garnish with Mexican crema and/or fresh mozzarella cheese
Instructions
In your Instant Pot, saute your ground beef in the olive oil until browned. Add in your garlic and onions towards the end and cook until soft.
Turn off the saute feature, and add your diced tomatoes, pinto beans, beef broth, salsa, cocoa, chili powder, paprika, cumin, chili powder, cinnamon and salt.
Give the pot a stir, then place the cover on the Instant Pot and seal the valve. Push manual (high) and set the timer for 5 minutes.
Once the timer beeps finished, carefully release the pressure and determine if you need more salt. Add your cilantro and ladle into bowls - garnish with fresh mozzarella, additional cilantro and Mexican crema.
Notes
Stove Top variation: Use your dutch oven to brown your ground beef in olive oil until browned. Add your garlic and onion towards the end. Add the tomatoes, broth, salsa, and spices (except cilantro) and bring to a boil - reduce the heat to simmer for 15 minutes until the flavors combine. Add your cilantro, and garnish with additional cilantro, mozzarella cheese and crema before serving.
https://www.thecentsableshoppin.com/mole-chili-instant-pot/
Looking for more Instant Pot recipes? Try these!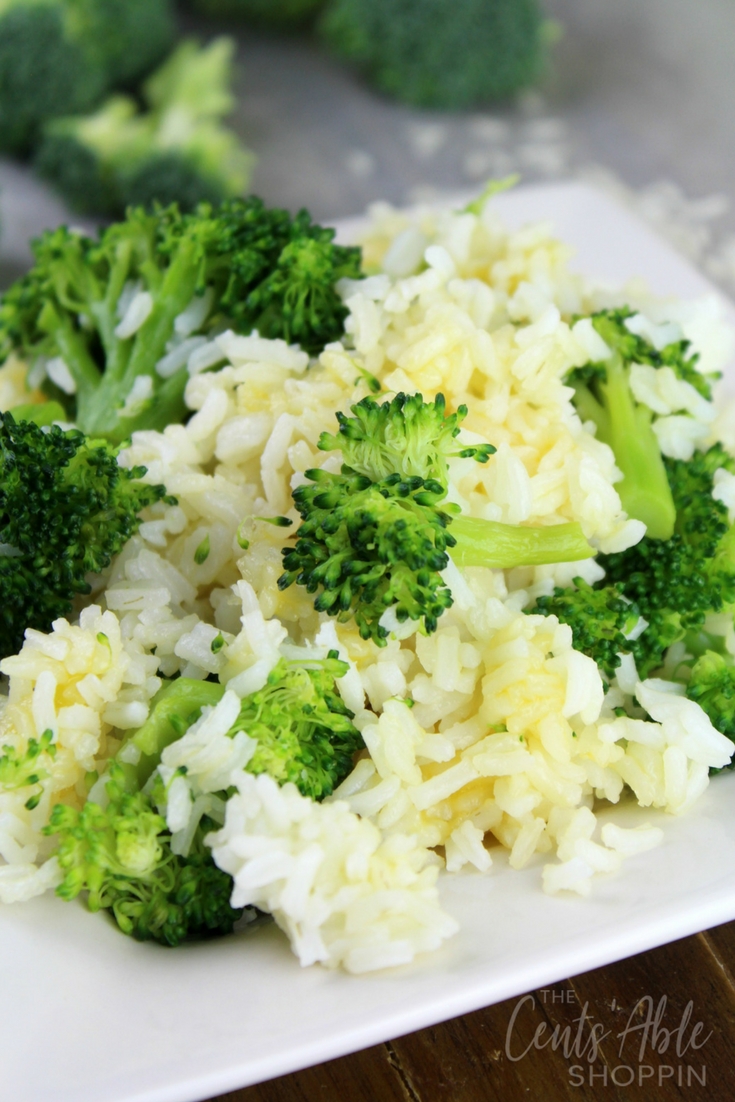 Instant Pot Cheesy Broccoli Rice