With the Holidays having just passed, chances are your kids will be sending Thank You Cards. At least I hope they will.. we just dropped ours at the post office this afternoon so they can thank each of their Grandparents and Uncle.
When we were kids, my mom was SO diligent about thank you cards. We thought she was over the top crazy. But… fast forward, now I'm in my mid-thirties, and I'm doing the same with my kids.
My 9 year old thinks I'm crazy.
But guess what? She'll be me in 25-30 years (or at least that's what I tell her every, single, day…)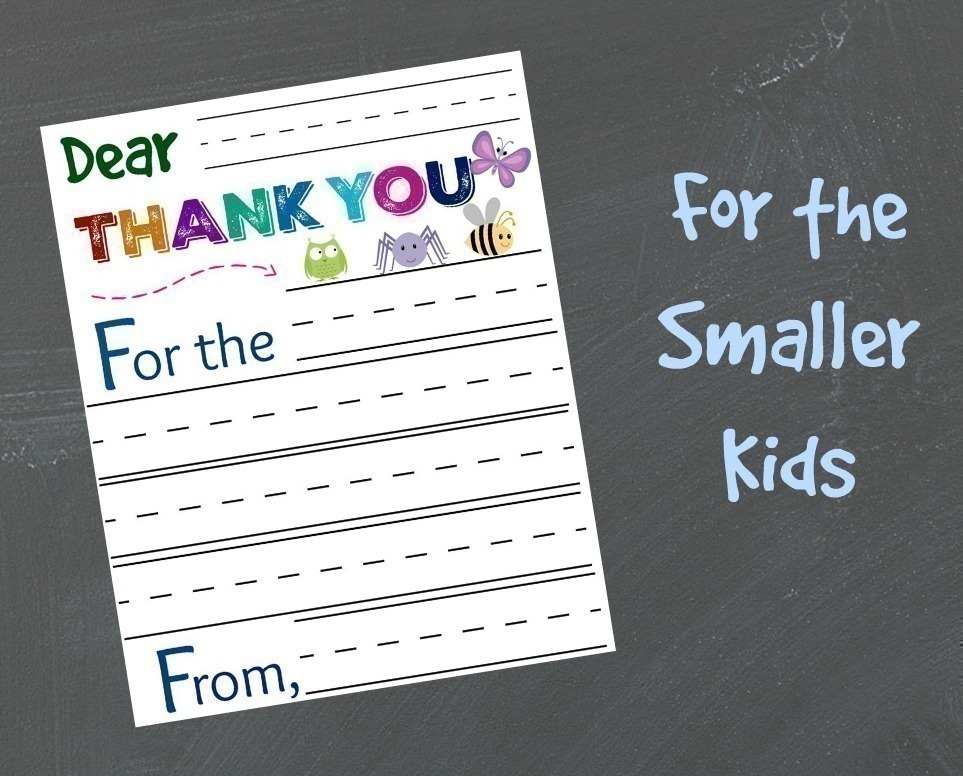 Since the smaller kids need lines to practice and enhance their writing structure, we have made them a Little Kid Thank You.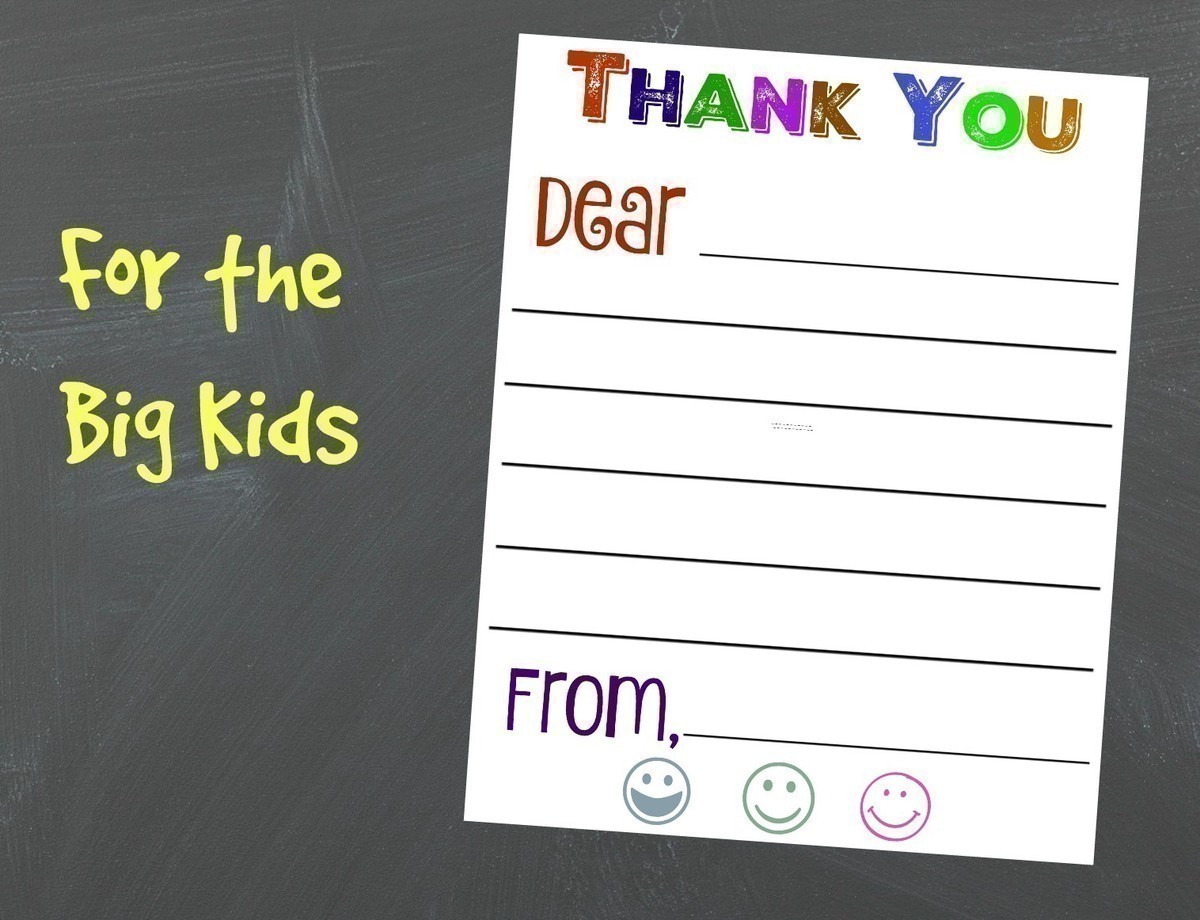 The bigger kids may want to use the Big Kid Thank You.. you can print them out (they are 8×10) and keep a stack in the office.
Then when they receive a gift, have them write a thank you, throw on a stamp, they can put a few stickers on the back of the envelope and drop it in the mailbox.