These Reindeer Noses Treat Bags are the PERFECT favor for Christmas parties or as a fun craft for kids to put together for friends and family.
Christmas is just around the corner! While most of us are planning the most amazing Christmas ever, it's always fun to have crafts for the kids to put together. They can then give the fun crafts to friends and family who are coming over to spend the holidays with them.
These Reindeer Noses Treat Bags are super cute — stuffed with whoppers, or your own favorite candy.
Grab your kids and make these treat bags ahead of time or you can have a table set up. Your kids can assemble them on their own – just make sure there is supervision with scissors and a stapler so little hands don't get hurt.
Give these treat bags as party favors to friends and family, church groups or even co-ops in celebration of the holiday festivities.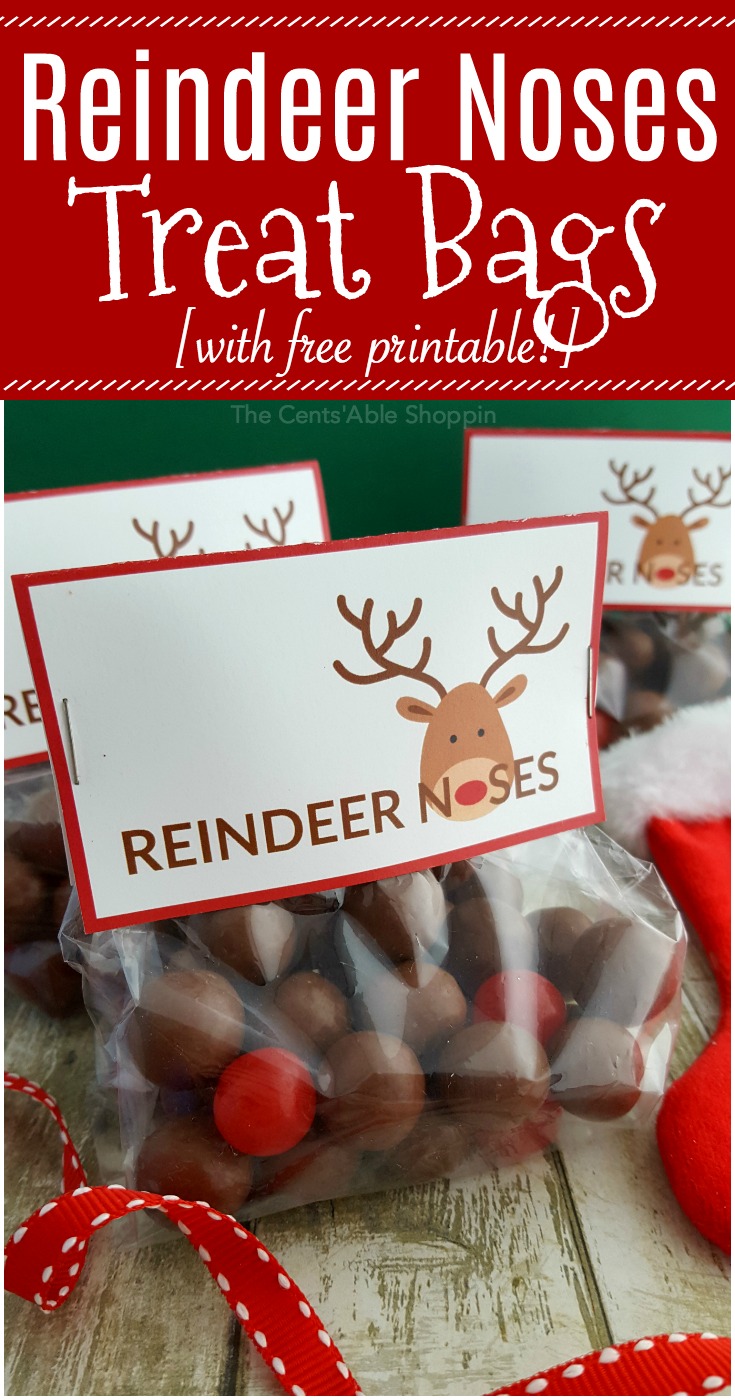 Reindeer Noses Treat Bags
These treat bags are super easy to put together with just a few common itms – you'll have a dozen or two in no-time!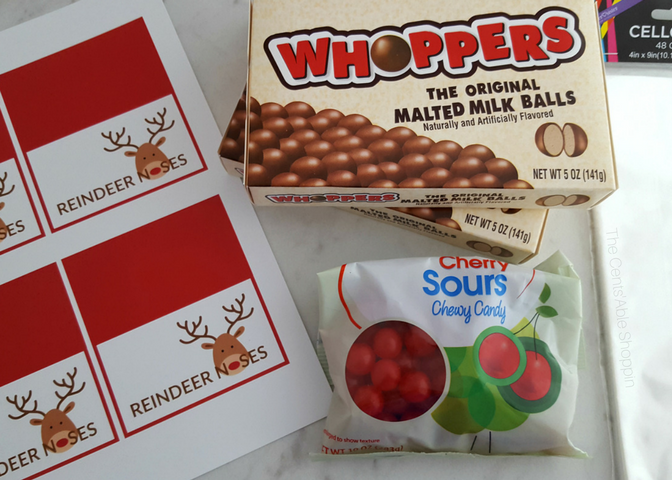 Materials:
Clear Treat Bags or Sandwich Bags

Brown Candy Balls (Whoppers used)

Red Candy Balls – similar in size (cherry sour candies used/could also use gum balls)
Directions:
Cut out the printable and fold in half – printable is best done on white card stock.
Place brown candies in a treat bag or sandwich bag. Take a small handful of red candies and combine with brown candies in the treat bag.
Close the bag by folding it over (cut off some of the excess at the top if needed). Then, place your folded printable over the top. Staple on each side (vertically) to secure it in place.
There is room to write "To" or "From" at the top left corner in addition to a holiday greeting or message.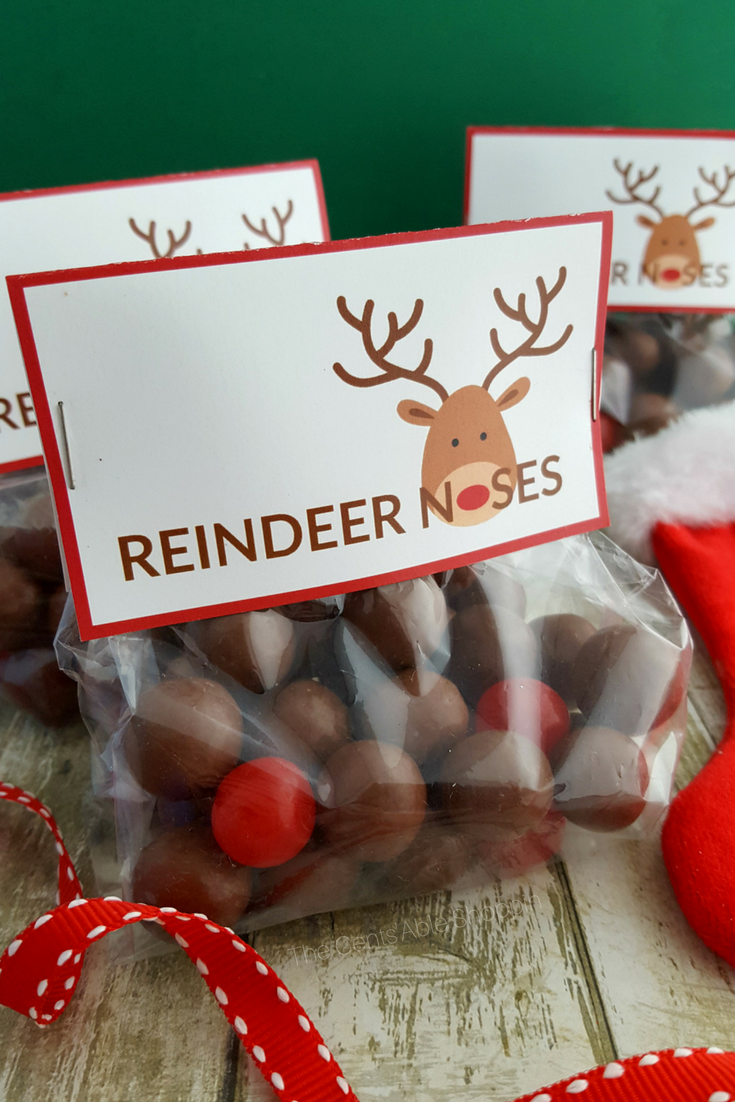 That's it! You have your own adorable Reindeer Noses Treat Bags to give to family and friends! Your kids will be proud they helped you create this adorable little craft!