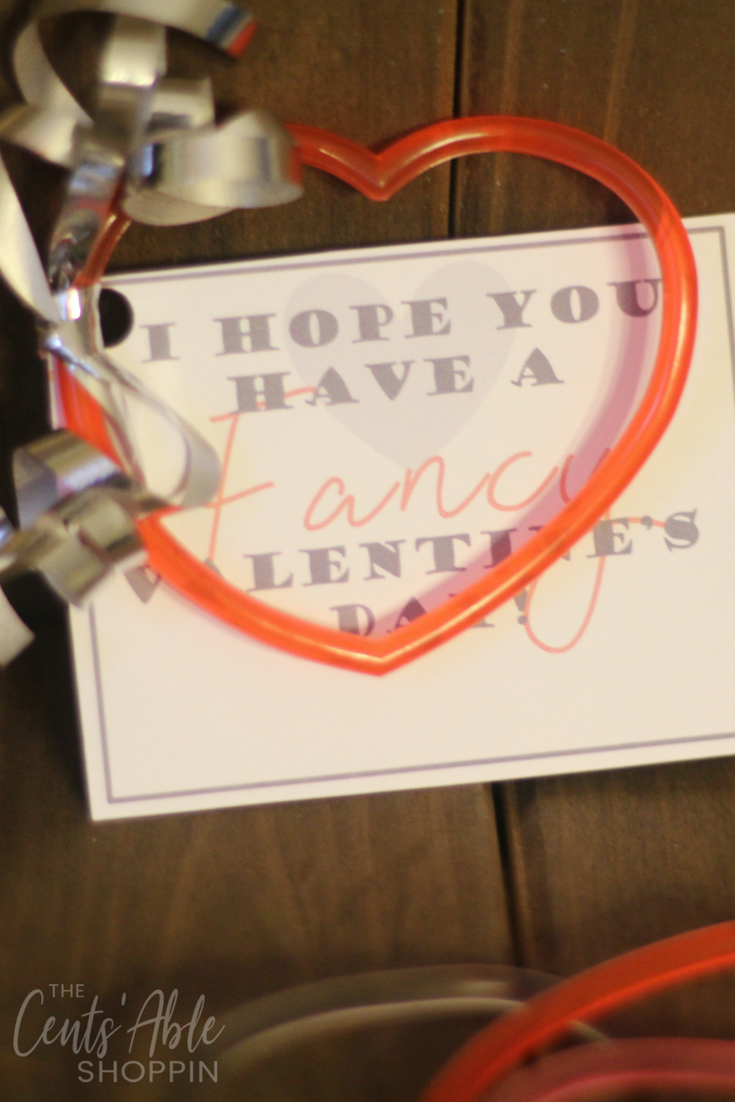 Valentine's Day is quickly approaching and thank goodness there are lots of fun options for giving Valentines beyond traditional candy. I always observe what my kids used to bring home and what they gravitated to the most and non-candy options were always at the top of their list.
Cute bracelets, spinning tops, glow sticks, etc – they loved having these little prizes more than anything, and as a parent, I'd much rather have them over candy!
These heart bracelet Valentines are perfect if you have a classroom with food allergies – they are also very inexpensive to put together. You can print the Valentine (9 per page) on card stock, or opt to send into Staples to have them print for just $.50 per page. Cut them out and have your child write their name on them before attaching a fun bracelet with ribbon.
These bracelets are super cheap to pick up – you might be able to find them in the Dollar Spot at Target or at your local Dollar Tree, or just order them online, too.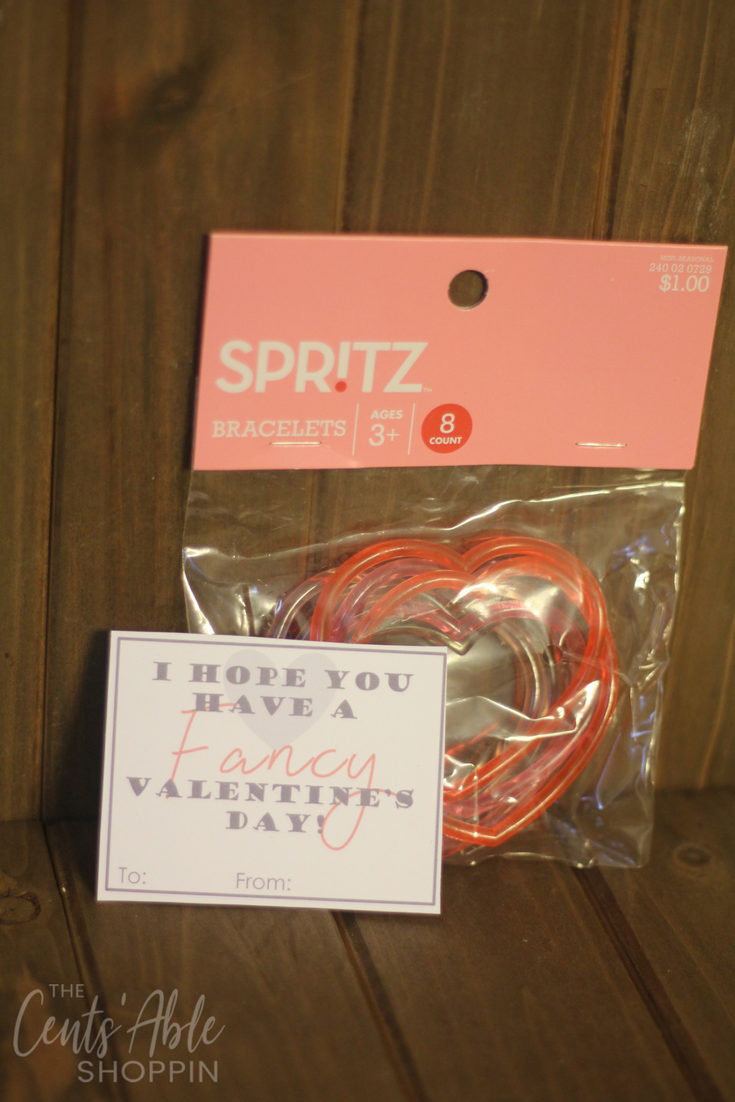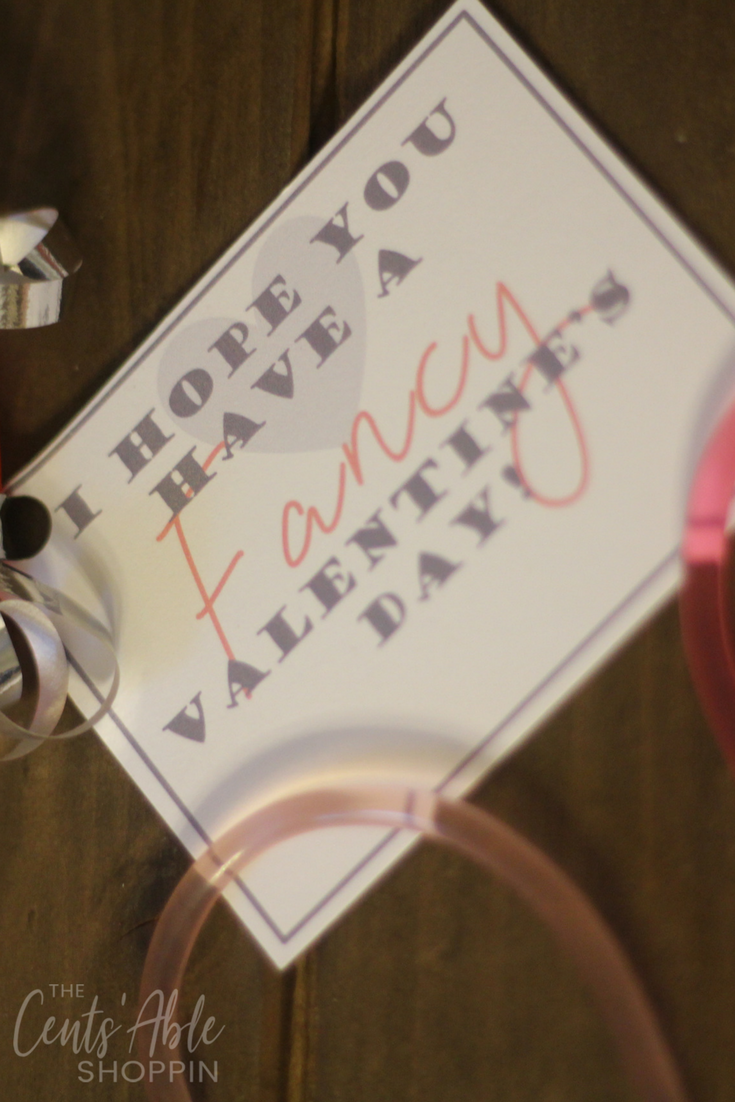 These bracelets are super fun to put together – enlist the help of your kids to tie the ribbon and throw them in a bag when you are done so they can tote to school to pass out to friends.
Materials:
Plastic bracelets in a multipack

Scissors

Hole punch
PDF printable– 6 per page (print as many as you need)

Ribbon to tie the bracelet to the Valentine printable
Instructions:
Get started by printing out your PDF printable (there are 9 per page) – or sending it to Staples to get it printed. Cut the Valentine's out from the printable and use a hole punch to punch a hole in the top left corner.
Have your child write their name on the Valentines, and set aside. Cut a 6″ piece of ribbon for each Valentine and string it through the hole on each printable – tie it around the bracelet in the form of a bow.

Gather all of your Valentines together and round them up in a bag or box so your child can pass out at school. That's it!
These Valentines are a fun and cute alternative to candy, and a wonderful option for a classroom that has food sensitivities or allergies!