Turmeric Lime bath bombs that smell incredibly amazing and are so easy to DIY yourself at home! They make a fabulous gift!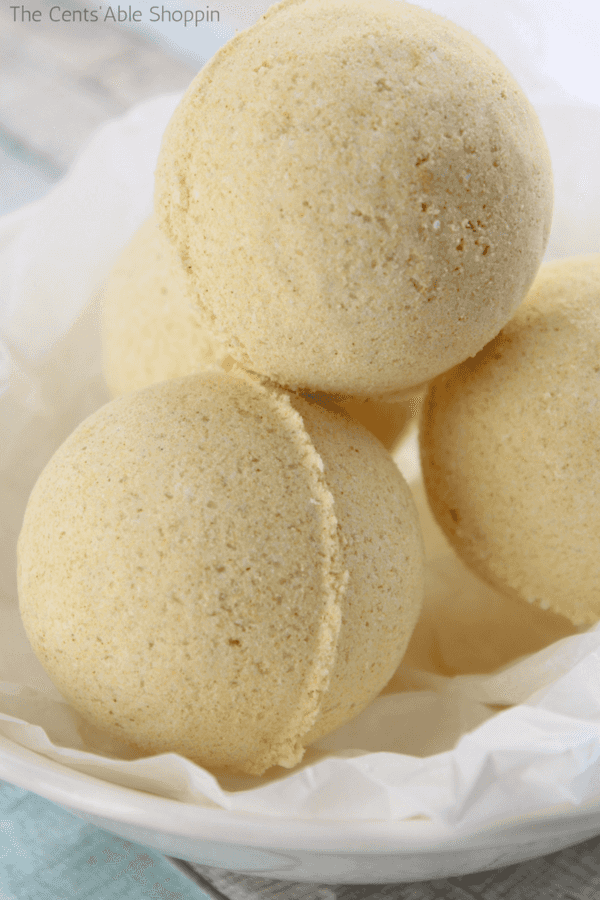 Bath bombs make great gifts
Bath bombs are one of my favorite DIY's – to give, and to receive! The learning process for them is a little rough. I'll be the first to tell you that I struggled to learn how to make these but now, the process is relatively easy.
With just the right bath bomb molds, you can make smaller spheres, medium spheres or large bath bombs. Tie them up in individual cellophane bags and gift to teachers or to mom, or as gifts for birthdays for family members or girlfriends.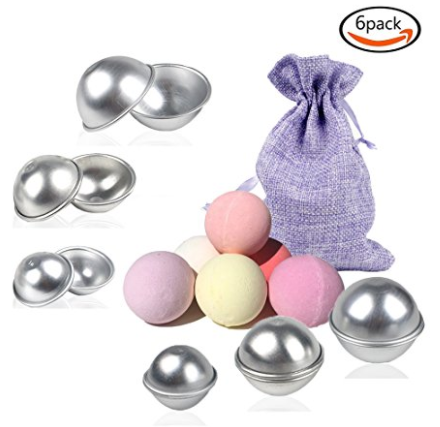 Pick up these bath bomb molds on Amazon for ease in shaping your bath bombs. They make it effortless to create small, medium or large bath bombs with your bath bomb mixture.
As much fun as they are to make and use, they are tricky to DIY. Too much liquid and they will fizz out of the molds. It's important to remember that the recipe below includes very little water. Do not be tempted to use more 😉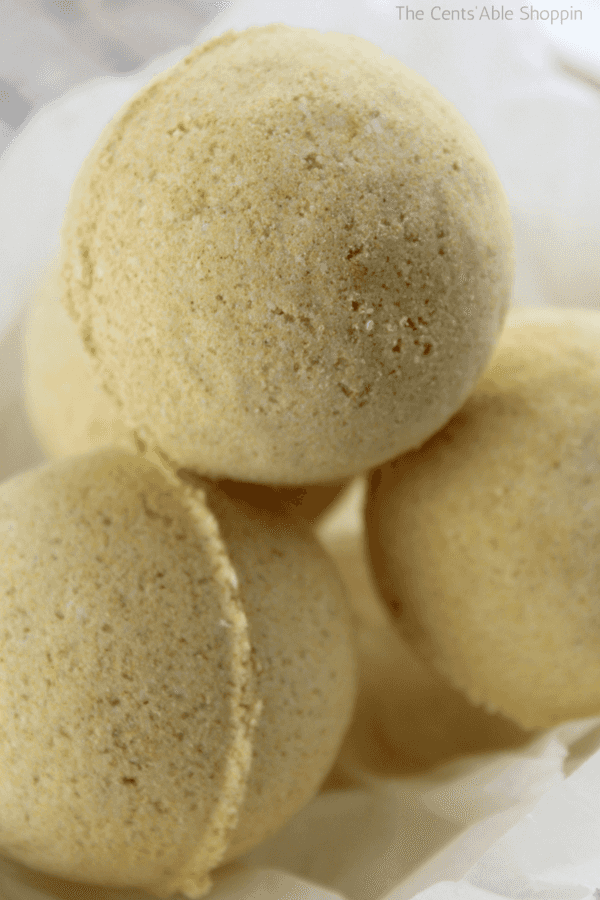 (If you are a visual learner, check out our bath bomb video on this post to get an idea of what the mixture will look like before you start packing it into molds).
Measure and Mold
First, measure the ingredients into a large bowl and add your Turmeric. Then carefully add the oil and water – you will want to go as slowly as possible as adding too quickly can cause the mixture to bubble and react.
Use your hands to carefully mix the ingredients together. The bath bomb mixture should be slightly damp, and if you squeeze it in your hands it should stick together. Try not to add too much water as the bath bombs will crumble and won't mold up very well.
Grab the spherical halves and pack down the mixture into one of the halves – then add more to the half so it's overfull. Set it down in the bowl and repeat with the second half. After filling the second half, push the halves together and brush off the excess that squeezes from the middle as you push together.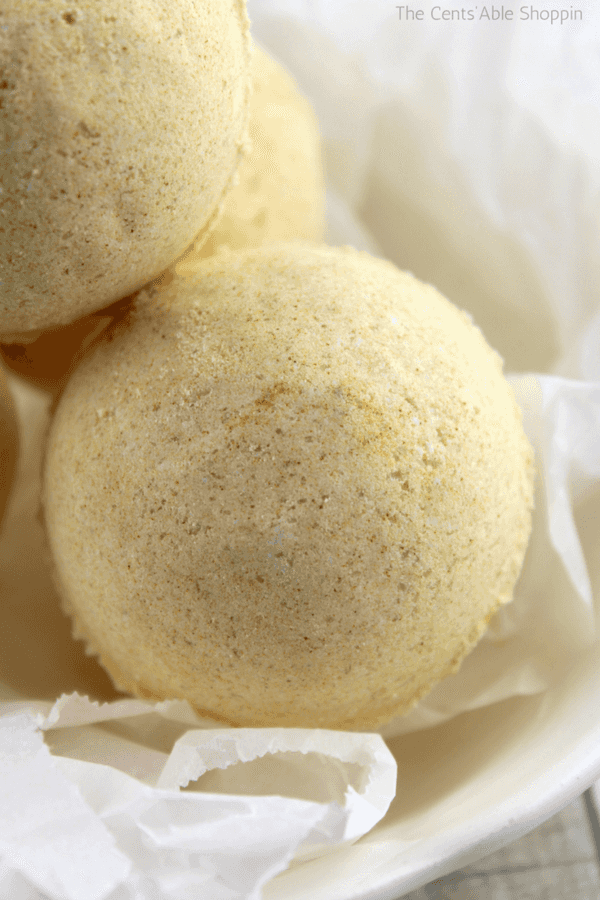 Set the mold down and work on the others. After you are done filling each mold, set them all on a plate and gently remove half the mold.
Allow to Dry then Wrap
You should now have the bottom half of the mold on and allow them to dry that way for an hour. Then remove that half of the mold and allow to dry in an area that has no moisture (do not allow them to dry in the bathroom).
After 6-8 hours, check on your bath bombs – they should be dry.
Immediately wrap and twist tie so as to prevent moisture from crumbling the finished bath bombs.
I use Cello Bags that are 4×6 in size that fit perfectly around the large bath bombs – you can find smaller bags that are 3×5 if you opt to use the smaller bath bomb molds. Twist the ends of the bag and place a tie on each, then store away from moisture.
Turmeric Lime Bath Bombs
These DIY Bath Bombs are incredibly easy to make – give as gifts for Mother's Day, Valentine's Day, birthdays and more.
Ingredients
Instructions
In a large bowl, mix together the dry ingredients. If you are using Turmeric, add at this time (for a darker color add more).
In a separate bowl, combine the wet ingredients.
Add the wet ingredients to the dry ingredients very slowly.
Mix with your hands until combined. The mixture may not seem overly wet and that's fine – you want it to be a very slightly damp feel like sand. It should hold together when you squeeze it.
Fill each half of the mold – pack in tightly then overflow each end. Push the halves together firmly, and remove excess powder that squeezed out of the circumference of the mold edge.
Let the mold sit with both top and bottom for several minutes. Remove half of the mold and allow to dry with the other half on 6-8 hours. Hold the uncovered side face down in your palm and lightly tap on the back of the metal mold with a spoon to remove. Let dry an additional hour and then store by wrapping tightly.
Keep away from moisture, and do not store in the bathroom.
*When using citrus essential oils, use caution – citrus oils are photosensitive. Avoid using on areas that will be exposed to the sun for at least 12 hours. Or, opt to apply to areas that will not be exposed.
How did yours turn out? If you happen to snap a pic, tag us on Instagram at @RebootedMom and let us see your creation!
If you like these, you might like: