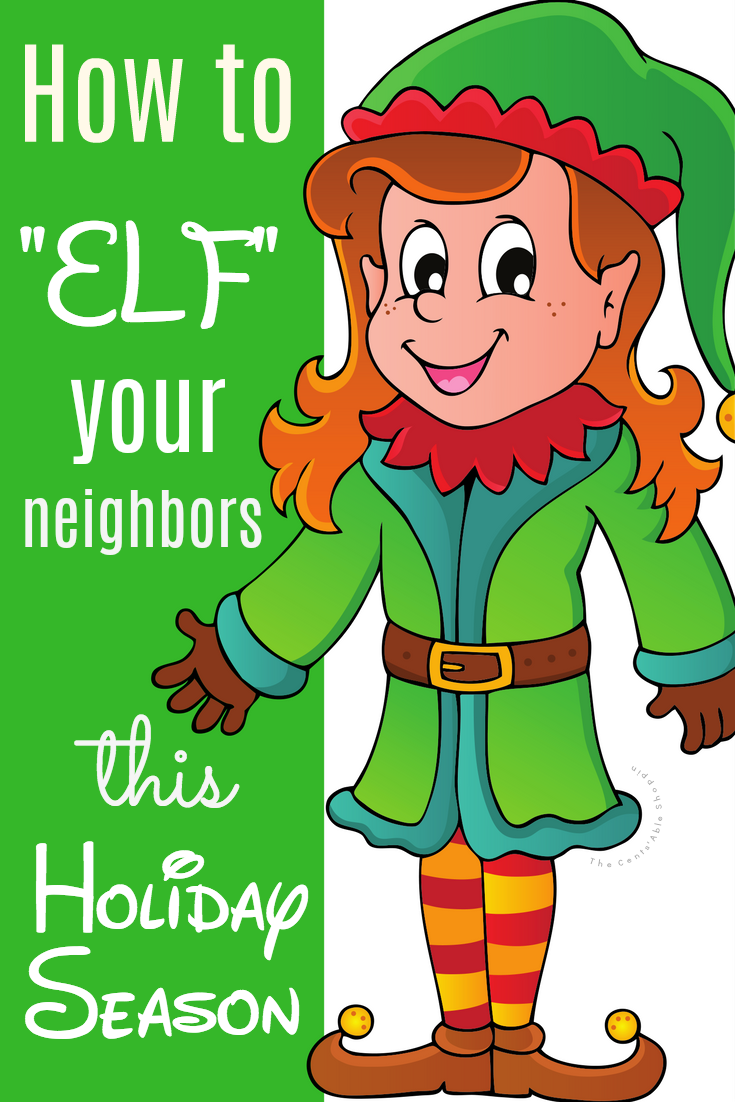 Have you ever "Elfed" your neighbors? " Or have you ever been "Elfed?"
Elfing" your neighbors is right up there with boo-ing your neighbors (Halloween) and is sometimes called "Snowballing your neighbors". It's one of our new favorite traditions and one that my kids picked up from a Christmas movie (The Christmas Project) that you can find on Netflix.
"Elfing" is harmless — it's fun though, and after you read more about it and do it once, chances are you will want to do it again and make it your new family tradition.
To play "You've been Elfed"… you will want to leave a basket of goodies, an Elf sign, and an Elf letter that tells them how to play the game. You or your kids will ring the doorbell of an unsuspecting neighbor, and run!
As the neighbor finds their treat, they will read the letter and are encouraged to play the game by passing it on to two or more neighbors.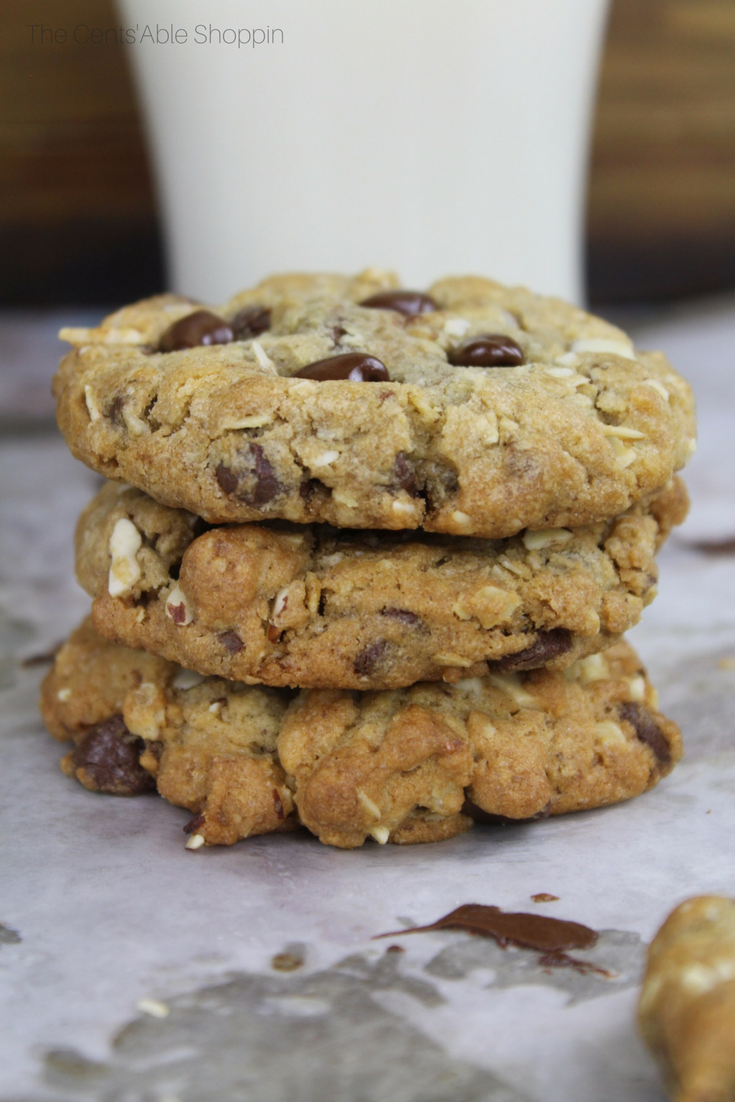 I love sending cookies with our "Elfed" basket – because, honestly.. who doesn't love warm, chocolate chip cookies straight from the oven? I know they are so much of a favorite in our home. This particular cookie recipe makes 24 wonderfully sized cookies – so 12 in a container for each of 2 families works great.
You could actually make a basket with any type of holiday cookie, peanut brittle, pecans, holiday bark, a few Christmas ornaments, perhaps even a few inexpensive gifts (especially if you know they have kids) – or something personalized. Maybe even handmade soap (which is especially amazing if you are a soap-maker!)
Then, enlist the help of your kids (one, or several) – and find a neighbor that you would like to "Elf" — of course, safety always comes first. You know your immediate neighbors best, and I wouldn't suggest venturing into an unknown area, or dropping food off at those houses you are not familiar with.
There are lots of wonderful families out there, but there are a fair amount of crazies out there too! :)
My husband thinks "Elfing" is silly, so Mom went along with the kids — though I'm a bit too clumsy to ring and run quickly, they are fast as ever and they had a wonderful time. We breathed heavily from behind the vehicles on our driveway (ha!) as our neighbor came to the door, saw the gift, opened, and started eating – all before he shut the door. He did peek around a bit… had a good laugh, then closed his screen door and yelled for his wife.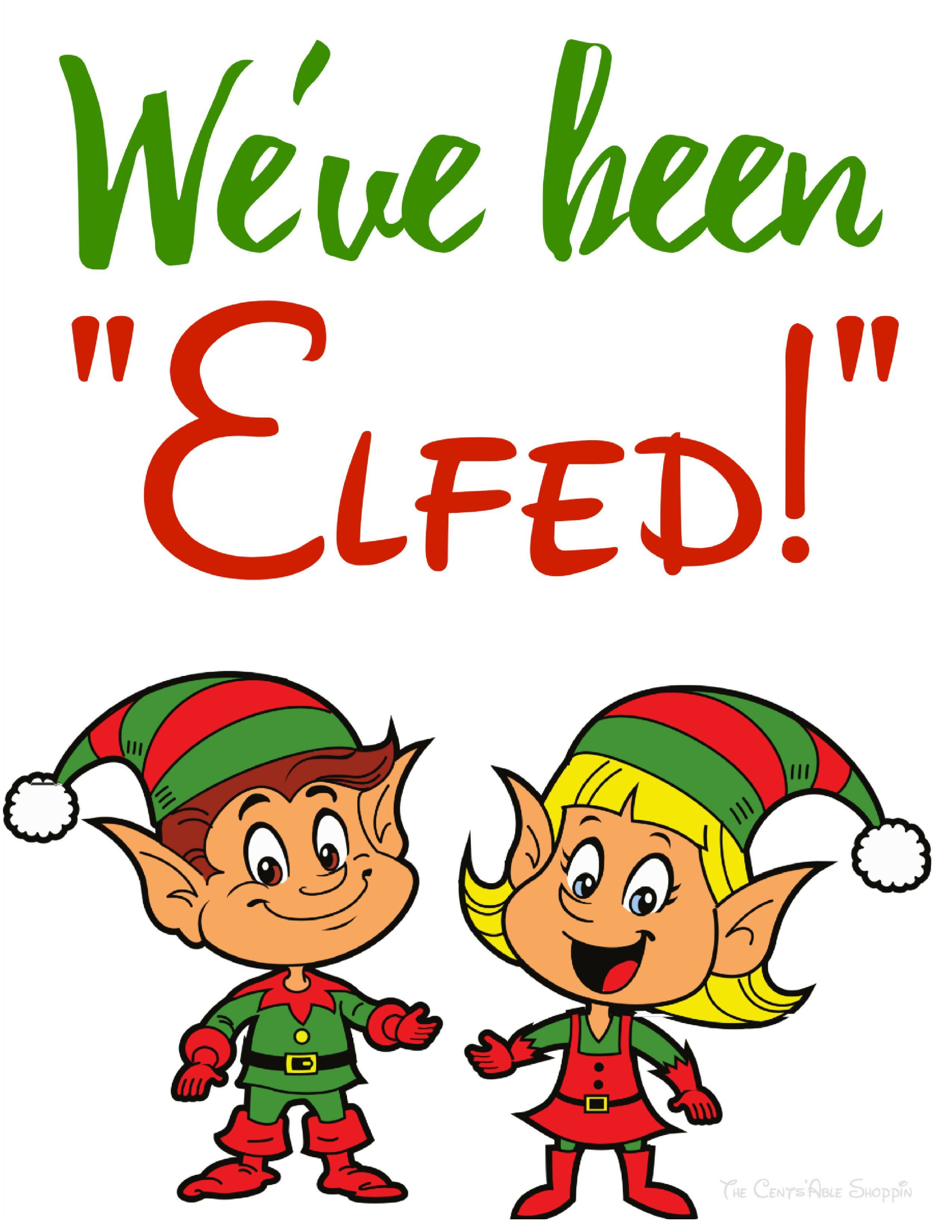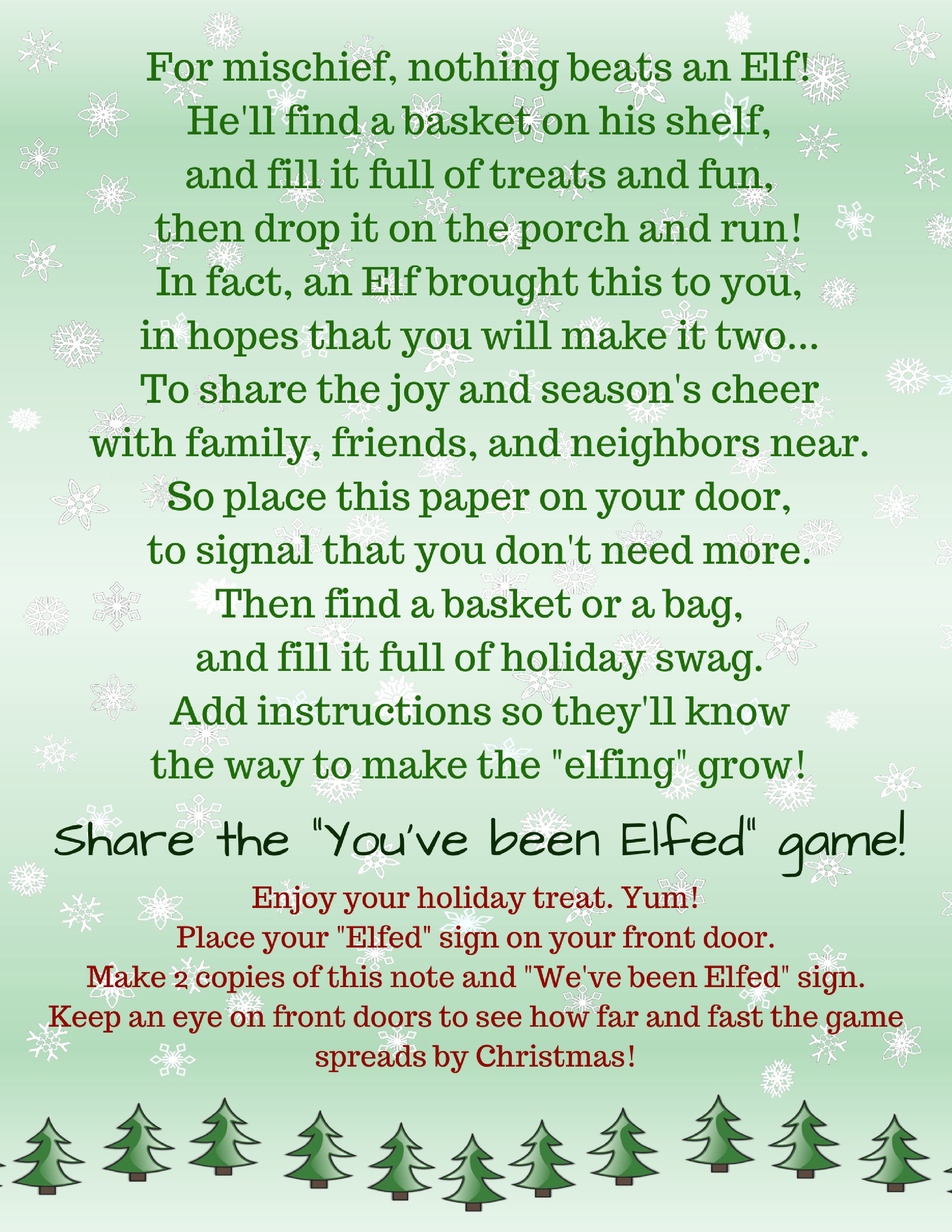 To "Elf" your neighbors this holiday season, just click on the pictures above, and you'll open up a PDF you can print. I love to roll them up and tie (like a diploma) and attach to my "Elf" gift.
If you plan on starting this new family tradition this year, you only have a short time left!
Do you have a favorite holiday tradition?