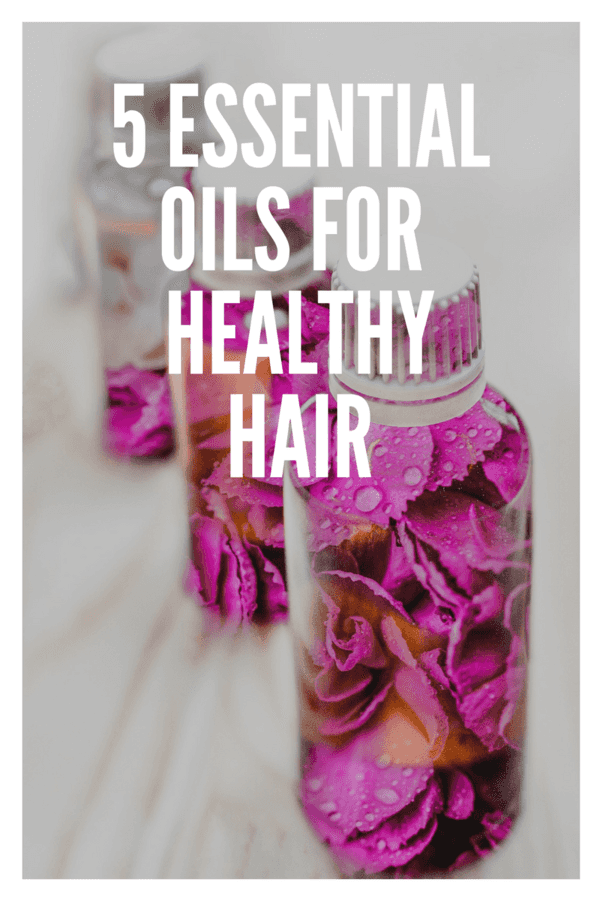 Over the last few years, I have moved away from commercial beauty products and incorporated more of my own homemade DIY hair care products in efforts to get away from the toxic chemicals in items you find in store.
It wasn't easy – at first, but over time it became painless. While initially I could not imagine making my own or moving past a store sale or freebie, I realized that it was in most cases cheaper to make my own.
Not to mention, safer for my body, and for my kids.
We have been using essential oils for several years and found them to be a great way to support various issues – my husband uses them to find emotional balance, and I use them to help support my hormones. We use them with our children to help strengthen their immune system and in times when they need wellness support – it's really gratifying to be able to turn to something that we can use here at home instead of running to the doctor over, and over..
Essential Oils can be used in hair care to help support a healthy scalp – which is incredibly important at the start of the school year with kids who often times have classmates who bring crazy critters in their hair to school and those crazy critters want to jump from head to head.
Yuck!
Using essential oils on my own hair has helped me keep my scalp healthy, and led to beautiful, healthy hair.
It's important to use a high quality essential oil, understanding that the oils you find in store on the shelf are synthetically created with chemicals to smell good, but yet not have any health properties. Cost is not always a factor, but at some point you have to realize that a $5 bottle of oil is $5 for a reason ;)
Here are some of my favorite essential oils for healthy hair:
Cedarwood
We love Cedarwood in our house – not only is it great for helping to promote a restful sleep, it's a key oil in supporting healthy skin, too.
Cedarwood is usually chosen for men because it has a masculine aroma. This study shows that Cedarwood was highly effective in helping patients who were suffering from alopecia areata, perhaps because Cedarwood can stimulate the hair follicles to increase circulation to the scalp.
Alopecia areata is a common autoimmune disorder that often results in unpredictable hair loss.
Related post: 9 ways to use Cedarwood Essential Oil to support your health & wellness
Tea Tree
Tea Tree is one of the most important oils for supporting healthy skin, but it is also great for your scalp, too. Tea Tree is antifungal and has been shown to be an effective way to combat dandruff (itchiness) in the scalp. This study showed that there was a 41% improvement in this study for patients that used tea tree oil as a treatment for dandruff.
Another study demonstrated that tea tree was an effective way to slow hair loss, and reduce inflammation and itching of the scalp. Tea tree is also an effective essential oil in the treatment of lice.
I like to combine Tea Tree and Lavender (even Rosemary sometimes) in a 2 oz bottle with a dropper along with carrier oil and apply directly to my scalp at night after I shower.
Related post: Healthy hair after having a baby
Lavender
Lavender is one of the best essential oils for skin care and for scalp – it's one of those all around "must have" oils for everyone. It's great for soothing the hair follicles and scalp, and this study showed that lavender actually increased the number of hair follicles to promote hair growth without side effects.
Related post: Lavender and Coconut Oil Bath Melts
Rosemary
Much like Cedarwood, Rosemary can also help to stimulate the hair follicles, and it works super to rejuvenate hair that is limp and lifeless. Rosemary has shown to be successful in the treatment of alopecia areata, and significantly more effective than treatment with carrier oil alone (see this study).
For a daily massage to stimulate new growth, add 3-4 drops of rosemary oil to one tablespoon of carrier oil such as jojoba oil. Rub into the scalp for a few minutes and leave on for 30 minutes – it can also be combined with Peppermint essential oil for supporting healthy hair, too.
Peppermint
Peppermint has a fresh, minty smell and is one of the best oils to support healthy digestion. It's also helpful for supporting a healthy scalp and has been shown to promote a significant increase in dermal thickness, follicle number, and follicle depth without having an affect on body weight.
Use caution if using peppermint on children, and if you are breastfeeding, as it can affect your milk supply.
Related post: 25 DIYs with Essential Oils
Read more about using essential oils for your wellness by heading here.