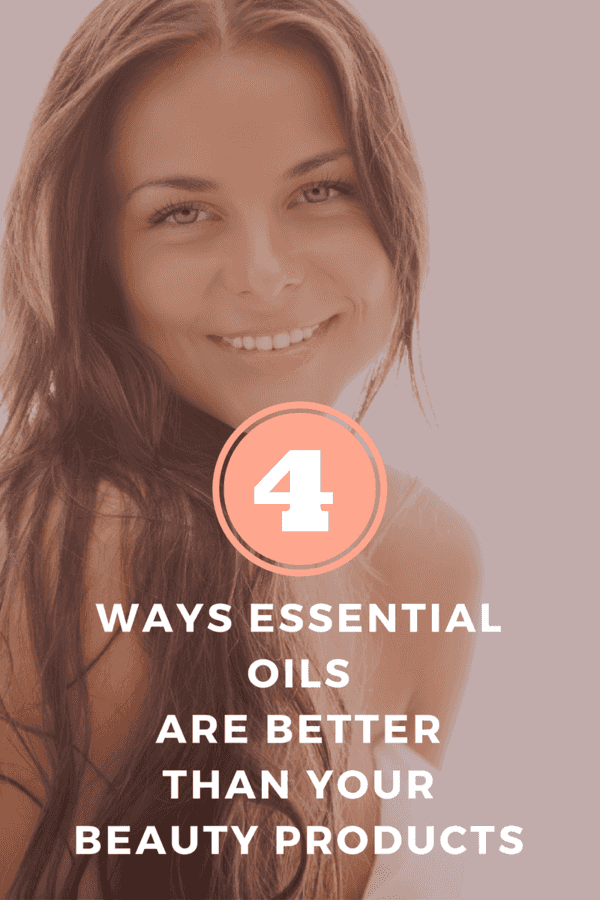 It's incredibly challenging to find non-toxic personal care products today – there are over 80,00 ingredients used in these personal care products (source), and women use more personal care products in a given day over men, with exposure to as many as 168 chemicals. YIKES.
These ingredients are industrial chemicals, cancer causing carcinogens, hormone disruptors, reproductive toxins and even contain pesticide.
The Environmental Working Group is a great agency that helps protect us from those toxins in our personal care products – if you visit their site you can check all your favorite personal care items to see where they rank on the toxicity scale.
Just like we have the dirty dozen in our fruits and veggies, we also have a dirty dozen in terms of the 12 most toxic ingredients you can find in these everyday health and beauty products.
Coal Tar Dyes – listed on your personal care products as FD&C, or D&C, followed by a 5-digit number. They are best known for mutating genetic material and are a known carcinogen.
BHA/BHT – found in lipstick and lotions, they can lead to reactions on the skin – not only are they carcinogenic they are also known to be hormone disruptors.
Parabens – Up to 75% of your favorite personal care items contain parabens including shampoo, lotion and even cosmetics. Parabens mimic estrogen (Soy based products can, too!), and can penetrate the skin.
DEA – a chemical that makes facial cleansers can lead to thyroid dysfunction, and can lead to skin and eye irritation.
Petrolatum – although this ingredient is banned in Europe, it is not banned in the U.S. It's derived from Crude Oil and many of us may know it best as Vaseline. It's known to lead to skin irritations and allergies. Over time, can be toxic when applied regularly to skin.
SLES (Sodium Laureth Sulfate) – usually found in cleaners like shampoo, face and body because it allows those items to foam. It is derived from coconuts, but is contaminated with a toxic byproduct during the manufacturing process.
Formaldehyde Preservatives – one in five personal care products contains a formaldehyde preservative. The label itself won't tell you if there is formaldehyde in the product – but you may remember dissecting a frog back in high school – most of us know that formaldehyde is a great preservative.
Cosmetics companies generally don't dump pure formaldehyde into their concoctions. Instead, they take a roundabout route by using what they call "preservative systems" that employ any one of several chemicals, called "formaldehyde releasers." These are chemicals that, when added to water, will decompose slowly over time to form molecules of formaldehyde. Some manufacturers favor this method because it acts like a time-release capsule, maintaining a fairly constant level of preservative in the mix. The reactions that generate formaldehyde occur silently as the products sit on shelves in stores or bathroom cabinets. (Source)
Unfortunately, the FDA does not regulate the amount of Formaldehyde present and sold in cosmetics in the U.S. We all know that cosmetics need preservatives in the products to prevent bacteria growth, but there are safer and more effective options than formaldehyde – arguably enough, formaldehyde is the cheapest option therefore the reason that it is used more abundantly.
Of course, formaldehyde is not listed on the label as formaldehyde … so look for any of these:
DMDM hydantoin
Imidazolidinyl urea
Diazolidinyl urea
Quaternium-15
Bronopol (2–bromo–2–nitropropane–1,3-diol )
5-Bromo-5-nitro-1,3-dioxane
Hydroxymethylglycinate
That graphic directly above contains DMDM Hydantoin – scary considering this is a popular men's body wash brand that many of you might have in your cabinet.
Fragrance – can include over 3,000 chemicals, and are not required to be listed out.
Fragrance ingredients may be derived from petroleum or natural raw materials. In addition to "scent" chemicals that create the fragrance, perfumes and colognes also contain solvents, stabilizers, UV-absorbers, preservatives, and dyes. (Source)
Triclosan – popular in toothpaste and deodorant, the EPA registers Triclosan as a pesticide. It can lead to endocrine disruption, triclosan-resistant bacteria, and environmental toxicity. (Source).
Polyethylene Glycols – derived from petroleum, you will most commonly find them in those things that need a cream base. Look for them listed as PEG-6 or PEG-150.
PEG compounds often contain small amounts of ethylene oxide. According to experimental results reported on in the National Toxicology Program's Eighth Annual Report on Carcinogens, ethylene oxide increases the incidences of uterine and breast cancers and of leukemia and brain cancer. (Source)
Siloxanes – listed on personal care items as "methicone" or "Siloxane" they are known or their interference with human hormone functions, specifically reproductive.
Dibutyl Phthalate – used most commonly in nail polish to prevent it from becoming brittle, Dibutyl Phthalate is also used as a fragrance ingredient so is not always listed on the ingredient label. The best bet to avoid phthalates in fragrances is to use products that are "fragrance-free" (but beware of products marketed as "unscented"(Source).
Thankfully, you can eliminate those items from your everyday personal care products by tossing them – and moving in a new direction.
It's incredibly difficult to continue to use these items knowing that they have such toxic ingredients – sometimes it makes you wish you didn't know all these items were IN your personal care products – right?
This is one reason that we started making our own health and beauty products a few years ago – what started as a better choice for preventative wellness turned into an amazing way for us to redo all of our personal care products. In the process, we realized that making our own was not only less, it was better for us long term.
Here are several ways essential oils are better than your beauty products.
Skin care problems – as a teenager, and even as a young adult, I suffered from some of the most terrible acne. Those items you find in store contain so many chemicals that traditionally do more harm than good. There are many reasons for blemishes and problem skin – some of which may be diet induced (an abundance of yeast is a common trigger… so taking steps to neutralize your body's pH is important) – but essential oils can ALSO help by replacing those commercial products to help your body work naturally to clear your skin. I use Tea Tree, Lemon, Lavender and Frankincense and that helps me balance my skin in the problem areas and works as a deep cleanser and also to heal any existing damage.
Inflammation – red skin and irritation isn't common in most people, but in those who suffer it can be frustrating. Putting items on that skin that contain a slew of chemicals can not only aggravate the problem, it can contribute to greater skin problems. To help with red, irritated skin you can use Myrrh, Rose and Geranium – not to mention Frankincense to help support healthy skin and reduce the redness. You might also want to watch your sugar intake as sugar can increase inflammation in the body.
Aging – all of us age – and unfortunately some of us age better than others! If you look in most stores you will see a HUGE aisle of anti-aging creams, lotions, serums and more – not only are they chemical concoctions with an inflated price. Unfortunately you can't stop the hands of time – but many of those fancy serums are just chemical concoctions that contain many of the toxic ingredients listed far above. You can turn to essential oils to make your own healthy serum – look to Frankincense, Royal Hawaiian Sandalwood, Lavender and Ylang Ylang – which are all wonderful to support healthy hormones, and healthy skin.
Not to mention it costs much less to make your own – no travel is involved, and the ingredients are minimal and in many cases, much less.
We have made quite a few of our own personal care items – from Body Powder, to Body Butter,Body Perfume, Body Scrub, & Facial Cream. Oh my gosh the list could go on – you can see more HERE.
Remember… that many Essential Oils you find in store are merely fragrance oils – and should never be applied to your body or ingested.
Have you transitioned out of commercial beauty and home products to something better?