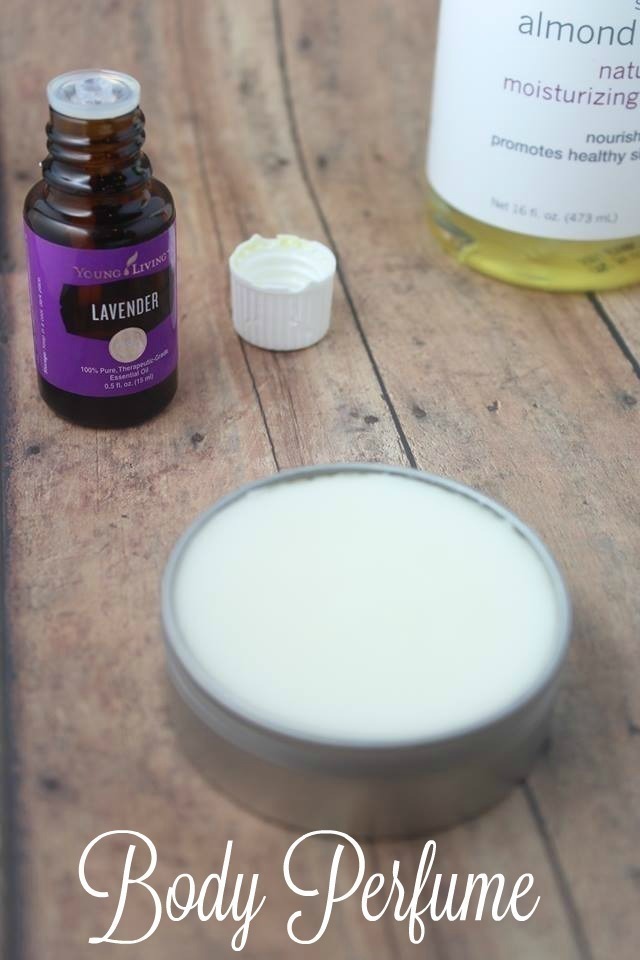 I know some people are really huge on perfume… and I hate to say this but I just can't be around people that wear perfume or cologne. I have always been bothered by really strong smells.
When David & I first started dating (which was a LONG time ago … about 16-17 years ago?) I was THANKFUL he wasn't that guy who drenched himself in cologne. (if he was, we probably wouldn't have been married this long!)
Now, it seems like Teenagers have that problem more than anything .. I'm not sure why but today's Young Men seem to think that's the way to a women is through a cologne bath.
Right? Heaven forbid my boys do that, I'm not sure how I'm going to handle it. ..so we'll see when the time comes. Dad may have to step in.
Since I'm a really really HUGE Oiler, I use my Essential Oils for everything – that includes something that many people would probably pay a considerable amount for – Perfume.
Why BUY perfume when you can make your own?
And besides, who doesn't love Lavender?! It's one of my favorites!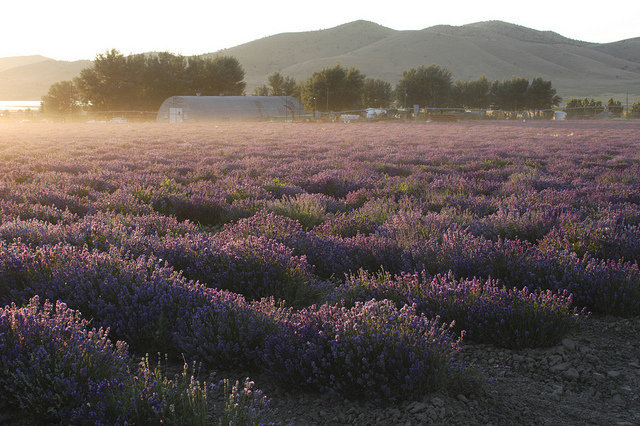 Young Living's Lavender comes from the largest herb farm and distillery in the world, their lavender farm in Mona, Utah – which features nearly 1,400 acres of fragrant herbs and is open to visitors year round.
Did you see that? It is open year round to visitors. I don't know of any other Essential Oil company that opens up their doors like that… that's pretty amazing! I think it's gorgeous!
If you can spare just a few minutes you can whip these up – they are GREAT as gifts!
Ingredients Used – for Each Tin:
Step by Step
In a glass dish, melt the Beeswax Pellets in a double broiler, or, in the microwave (do it 20 seconds at a time) – it won't take long to melt them, but you might have to shake the glass back and forth to spread the heat a few times
Immediately take off the heat or out of the microwave (careful – it's hot!) and add 2 Tbsp Almond Oil and mix quickly – the Beeswax cools FAST so you need to work quick!
Immediately after adding the Almond or Grapeseed Oil stir in 15-20 drops of your favorite Essential Oil (I LOVE Lavender, love love love it!)
Stir briefly then pour into the tin and let sit until it hardens – once cooled throw on the lid
If you are gifting, pick up some inexpensive gift bags at Walmart – they sell 20 or 30 in the Wedding aisle for $2 – $3, tie with a cute ribbon and put a note tag on there
You can use your favorite Essential oil – I would suggest Melissa, Lavender, or even Rose – they would ALL work great!
I LOVE and exclusively use ONLY Young Living Essential Oils – if you would like to read more about why we do, and how we started head HERE.