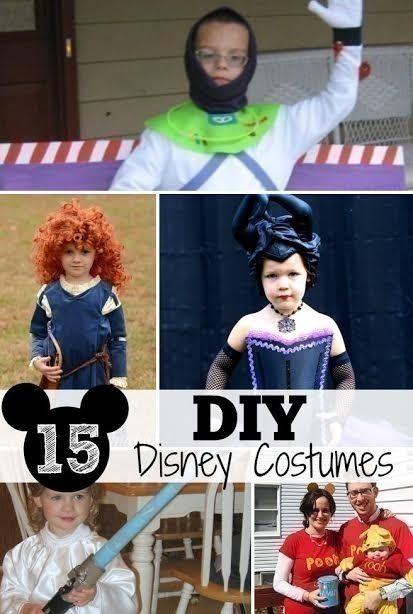 There are only a few more weeks until Halloween and if you're planning on making your own costumes now's the time to start!
Disney and Star Wars costumes are always super popular. Here are 15 (FIFTEEN!) DIY Disney costumes you can make in time for trick or treating!
AND don't miss 28 ADDITIONAL DIY Halloween Costumes!
If your child is intent on going trick or treating, then one of your best options is to use what you have and do it yourself.
There are literally thousands of ideas floating around the internet. We rounded up a few cool ones for you to try out at home.